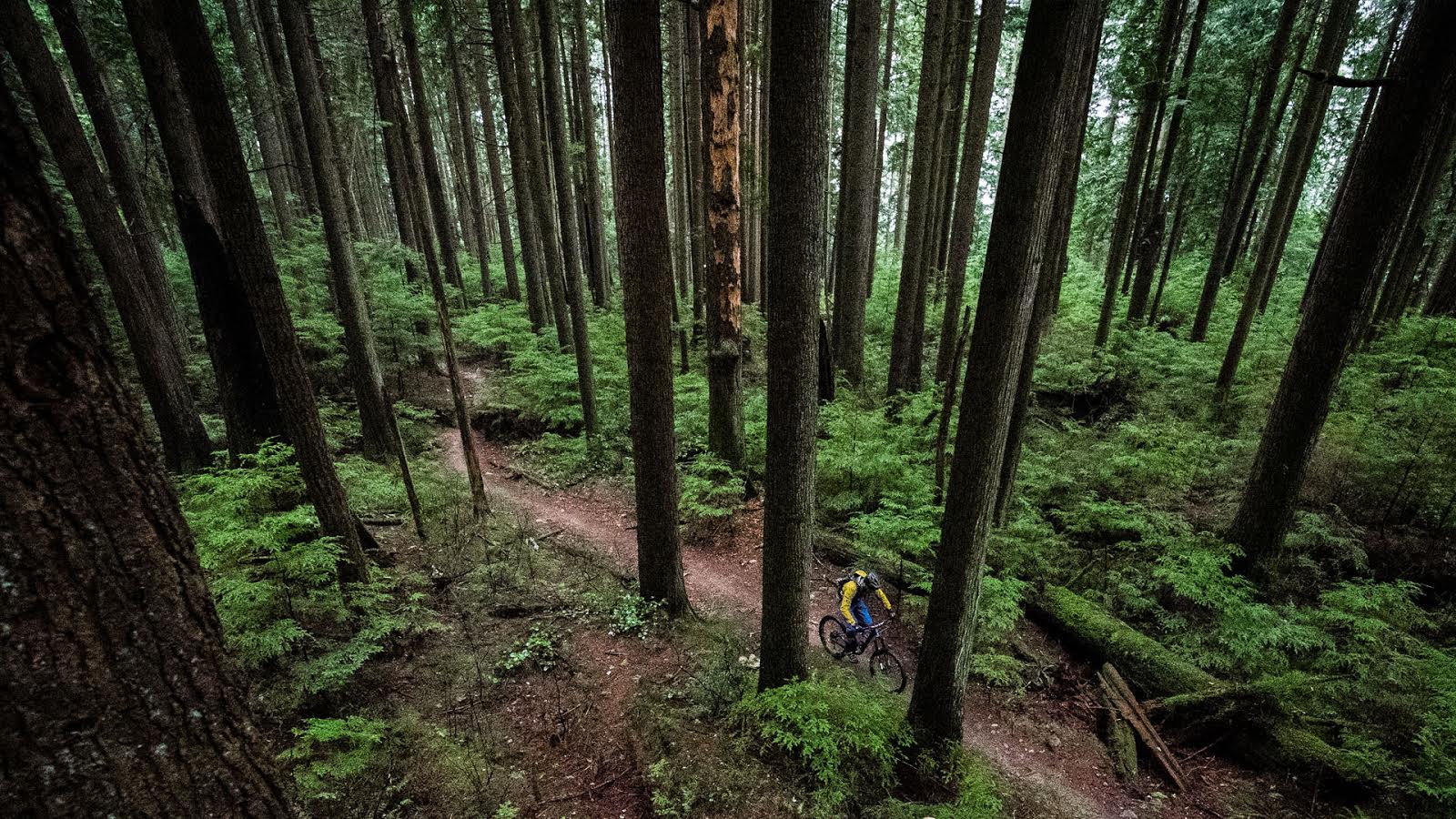 Shimano SH-XC70 Shoes: Reviewed
Things are changing around here. Some of us at NSMB have been riding clipped in forever. Others switched to flats due to the constant terror of riding in the era of "build it high, build it skinny, build it siiiiiick" and just kept on riding with our feet out (flat out). But dabbling in clips has turned into (re)conversion, and the majority of us are riding clipped in again. I'm happily one of them and it's good to be back.
My first ever MTB specific shoes were the grey two-strap Shimano SPD shoes of 1990/91 (I was going to include a photo but failed at Google – if anyone can find one, please send it to me). In those days, toe clips were most people's choice. Those days were not characterized by very good choices. Or fashion. Anyway, Shimano led the charge early and have always done a good job with footwear. They have some pretty swinging' new kicks these days and I've been riding the XC70s for four months.
The Shimano SH-XC70 is their second from top of the line (the SH-XC90), the main difference being a down spec from full carbon outsole to a carbon fiber cleat plate with glass fiber composite reinforced midsole shank. This means a stiffness factor of 8 rather than the 11 of the XC 90 (three people have lost their jobs over making jokes about their stiffness going 'to 11'). Other key attributes are shared: the custom-fit heat moldable upper (more on that below), which includes a heat moldable insole with a choice of arch support pads – finally we see a shoe with a quality insole.
Other features include polyurethane outsole lugs claimed to shed mud well (they do a decent job but mud still cakes in there), two spike plugs that can be replaced with metal spikes (the XC90s have four per shoe), a really good and good looking micro-adjust buckle, and a synthetic leather upper.
Wait. What? Yep, even the $370 XC90 is made from synthetic leather – albeit a fancy version called Rovenica. On the XC70, the material is supple, breathes well enough (ventilation ports on the front of the shoe help) and offers good abrasion resistance.
Synthetic leather is lighter and losing weight was a big goal with the new line of shoes – the XC90 dropped 59g from its predecessor (the SH-M315) while the XC70 is 83 grams lighter than the SH-M240. We all obsess with lightening our wheels due to rotating mass, but don't forget that shoes and pedals make a big difference as they go around and around in circles as well. Both of these shoes come in at about 630 grams for the pair.
The biggest story with the XC70 (and the XC90) is the fit although Shimano is putting a lot of stock into Dynalast which is said to optimize toe spring angle and secure the foot in the best ergonomic position, reducing loss of upstroke momentum and promoting a better pedal stroke. Their supporting propaganda is here – there's probably something to it but I'll leave it at this: these slippers fit like slippers, which is to say they feel great.
And a big part of the reason they feel great are the heat moldable custom fit panels, which are on top of the mid foot, in the heel cup, and along the insole. And while you do need an authorized Shimano shop to do the custom fit for you, the process is simpler and faster than it used to be, so finding a shop to do it will be easier than in the past. Heat the insoles and shoes, put 'em on, cover with a plastic bag and suck all the air out for a pressurized fit, hold like that for a few minutes, remove the bag, wear them for 5 minutes more, and you're done. Real easy.
The shoes fit well before going through the procedure though the heel cups were a bit loose. After the custom fit process, they fit remarkably well – I don't even need to cinch down the buckle too tightly in order to get keep my heel planted, whereas with most shoes I have to run that buckle quite tight to accommodate my low volume heel. If you're curious about the heat-molded Custom Fit process, it's laid out in more detail here.
On the bike, the shoes' comfort makes for happy feet. The sole is adequately stiff although I can make them flex when I'm really digging. However, I'll trade that for a bit of comfort when hiking off the bike. They're still very much a XC shoe and while walking in them is 'fine', there are always some slippery moments on rock, or root, especially when wet. And then there's the driving test: I drive a manual transmission and while you can drive in these shoes, I'd give them a 3 out of 6 for that task, and you won't find yourself doing any heel/toe downshifting because the stiff soles and plastic treads aren't great with pedal feel.
Otherwise, it's worth mentioning that these shoes don't provide a lot of protection. If you ride aggressively in technical terrain, you have to consider whether banging your feet off of rocks or stumps is going to be an issue. With a little finesse, or toughness, you'll be fine, but if you find yourself scraping your feet against obstacles, you might opt for something a bit more robust. I wouldn't wear these shoes for DH but they've been fine for AM riding in a variety of conditions and locations from the Shore to Squamish, Oregon, and Northern California.
Bottom line: at $270 these are not cheap shoes, but with all of Shimano's research and knowledge of shoes behind them, the truly excellent heat moldable custom-fit technology that amplifies an already excellent fit, and nothing to complain about, this is still decent value in a full-featured high performance XC shoe (that can work for AM too) and one I can recommend.
The Shimano SH-XC70 comes in regular and wide fit, in full and half sizes from 38-48. MSRP is $270. Learn more about Shimano Custom Fit Technology here.
Edit notice: We originally listed MSRP as $200 (which was the info we were provided) but it is in fact $270. This changes the value proposition of the shoes, however a bit of digging will reveal that they are available out there at less than MSRP.
---
Hey Cinderella, is this the slipper for you?