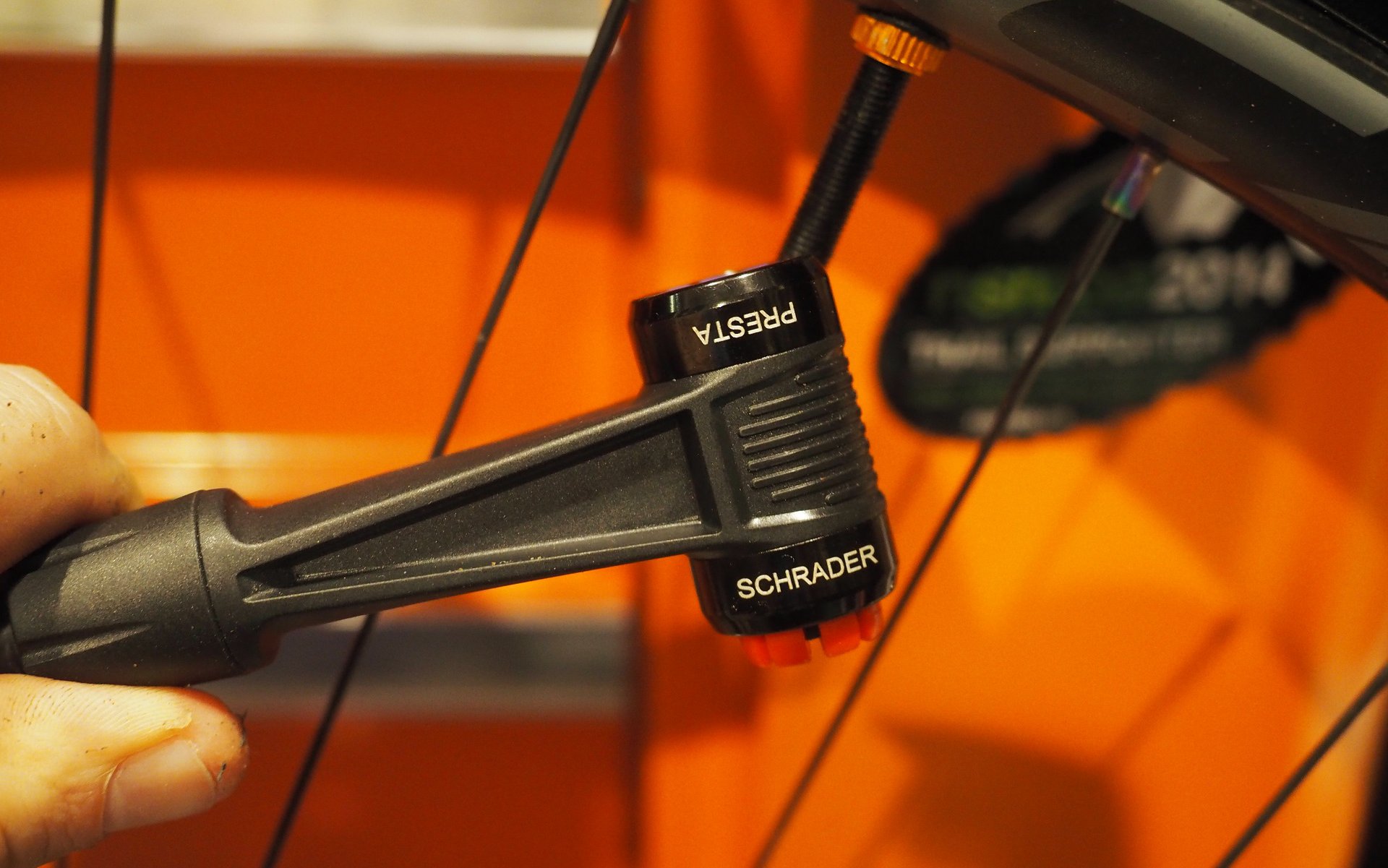 Two-Minute Reviews
Shimano Pro Team Compressor
A Tank
Gauges? We don't need no stinking gauges! The Pro Team Compressor system is a BEAST. The steel tank of this tubeless inflator cares not how hard you huff and puff, it cannot be over inflated with any floor pump on the market. It's ready to Pump You Up. It's going to inflate your tires and your ego when you blast your tubeless rubber on in seconds with no soapy prep work!

So, hyperbole aside, the max pressure rating for this Shimano Pro inflator is 180psi. I assumed this is like putting an expiry date on dried backpacking food, only present because people expect there to be one but in fact, there is an automatic safety release valve that triggers at 180 +/- 20psi. 

This is difficult to understand since Beto, which sells the same system in red under the name JetAir, claims the tank itself is rated to 700psi. For comparison, the lightweight, aluminum chambered, SKS RideAir tubeless inflation system I tested previously has a max pressure of 230psi. 



My road pump showed just over 160psi when I gave up on trying to ram a bit more air into this inflator. Time to test it out and I've picked a cruel initial torture for the Presta and Schrader compatible tank; airing up a 29x3" tubeless tire. 

I only use Presta valves so having the dual-head is redundant for my bicycle life. It wouldn't be a concern except that the way the head is designed it isn't possible to attach it to a valve stem with the core removed. That's really unfortunate because removing valve cores is always the first thing I try when a tire is being stubborn about going tubeless. 
Aside from my preoccupation with Shimano's choice of head, the system works exactly as intended. It makes non-Plus tubeless tires faster and easier to mount, provided I inflate it as close to that advertised max pressure as possible. It took a couple of goes to get my fresh 29x3" mounted but it was still a cleaner job than my usual pump-pump-pump-pray method with a floor pump and big meat. 



It's heavy (who cares) and holds a lot of air at high pressure. I've used a few different inflation systems now and while the SKS is the sleekest, the Shimano Pro Team Compressor is a pump head away from being the best I've tried. It is very good as it stands although Plus tires can still be jerks. 

For 100 USD it could be a good buy for anyone who already has a floor pump capable of road pressures. Riders looking for a pump and tubeless inflator may be better to look at the Blackburn Chamber system which Cam has been stoked on. 
The system is listed on the Pro site although I'll warn you in advance, information is severely lacking.