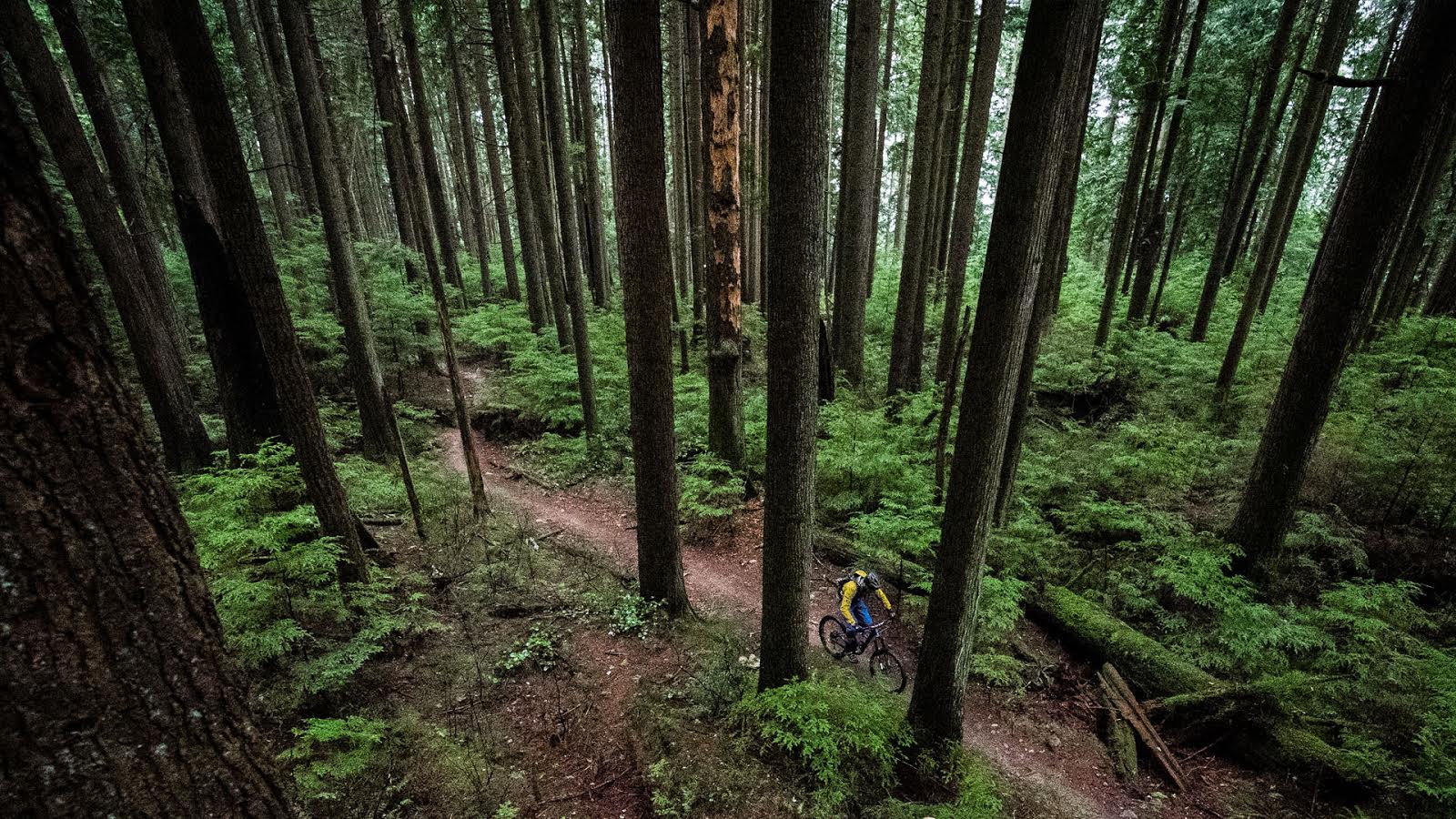 Shimano Goes To 11 – 46
Much has been made of Shimano's failure to adequately address SRAM's lead in the increasingly popular one-by drivetrain category. With adequate gear range, provided by a 10-42 cassette, massive weight savings and excellent chain retention thanks to SRAM's narrow-wide technology, many riders have permanently forsaken the front derailleur.
It's a quiet and hassle free shifting solution that is also proving to be durable and reliable. Shimano came out with one-by options last year, but with a smallest cog of 11, rather than SRAM's 10 (thanks to their XD Driver Body) gear range was compromised.
Unable to go smaller without a hub redesign, Shimano has opted for a dinner plate granny gear. One Up demonstrated that a Shimano XTR derailleur could handle 45 teeth, and Shimano ran a little further with it to 46. You may say to yourself that Shimano isn't addressing the top end issue with this, but they are of course. With a 46 in the rear you can run a larger chainring and still end up with an adequately low granny.
The keyboard warriors are sure to chime in with comments suggesting riders should 'grow a pair of legs' or harden the fuck up – those are always popular, but they are missing the point. A 30 tooth chainring mated with a 10-42 will give you a high ratio of 3.0 and a low ratio of 0.714 (I'm not getting into gear inches). A 32 paired with an 11-46 will give you a high of 2.9 and a low of 0.695. A 34 with the 11-46 will take that to 3.09 and .74 – slightly higher on both ends than the 30 with a 10-42 but with a low gear that is within reach of the 30-42. For now these cassettes will be XT and XTR only.
Shimano has also addressed chain retention with an updated tooth profile and new chains for XT and XTR. Aside from the CAD image provided, we don't have much info on DCE (dynamic chain engagement) but it appears that each tooth is asymmetrical fore and aft – mating with a similar profile on the chain. Time on the trail will tell if it will be as sticky and trouble free as Narrow Wide.
The other highlight is a tool-free quick link. This is backward compatible with all Shimano 11-spd chains and many home mechanics will rejoice.
Here's Shimano's release, complete with plenty of acronyms.
---
OSAKA, Japan (March 1, 2016) – Shimano has advanced the performance of its premium XTR and DEORE XT 1×11 mountain bike drivetrains while creating even more range and options as part of its Rider Tuned drivetrain philosophy. Also announced today were new gear combinations for 2×11 and 3×10 cranksets, new hydraulic disc brakes and a disc brake rotor lock ring promising easier assembly.
Advanced 1×11 premium mountain bike drivetrains
Shimano advanced its new XTR and Deore XT 1×11 chainrings with direct input from its elite mountain bike athletes, from cross-country to trail riders who tested in various conditions, seasons and locations around the globe. Efficient chain management was the goal and the new XTR (SM-CRM91) and DEORE XT (SM-CRM81) chain rings achieve this by introducing the Dynamic Chain Engagement (DCE) concept.
The modified tooth profile on the CRM91 and CRM81 DCE chain rings are designed to provide superior chain retention, lower driving noise and increased durability. Steel plated teeth on the XT version provide greater durability, while strengthened aluminum teeth on the XTR chainring reduces weight.
The 1×11 drivetrain range has been extended to a super-wide 11-46T range providing optimal gear choices for all-mountain riders and enduro racers. The new CS-M8000 cassette is compatible with XTR M9000 and DEORE XT M8000 drivetrains and has a target weight of 450g.
To simplify chain assembly, Shimano introduced a new tool-free 11-speed chain QUICK-LINK (SM-CN900-11) for quick, on-the- trail repairs. The SM-CN900-11 link is compatible with all 11- speed Shimano chains. For rapid assembly of multiple chains a professional assembly tool (TL-CN10) is also available.
Pricing and availability
These new mountain bike components are set to be available as an after-market purchase in summer 2016. Pricing has not yet been set.
---
Shots fired! 46 gauge incoming.