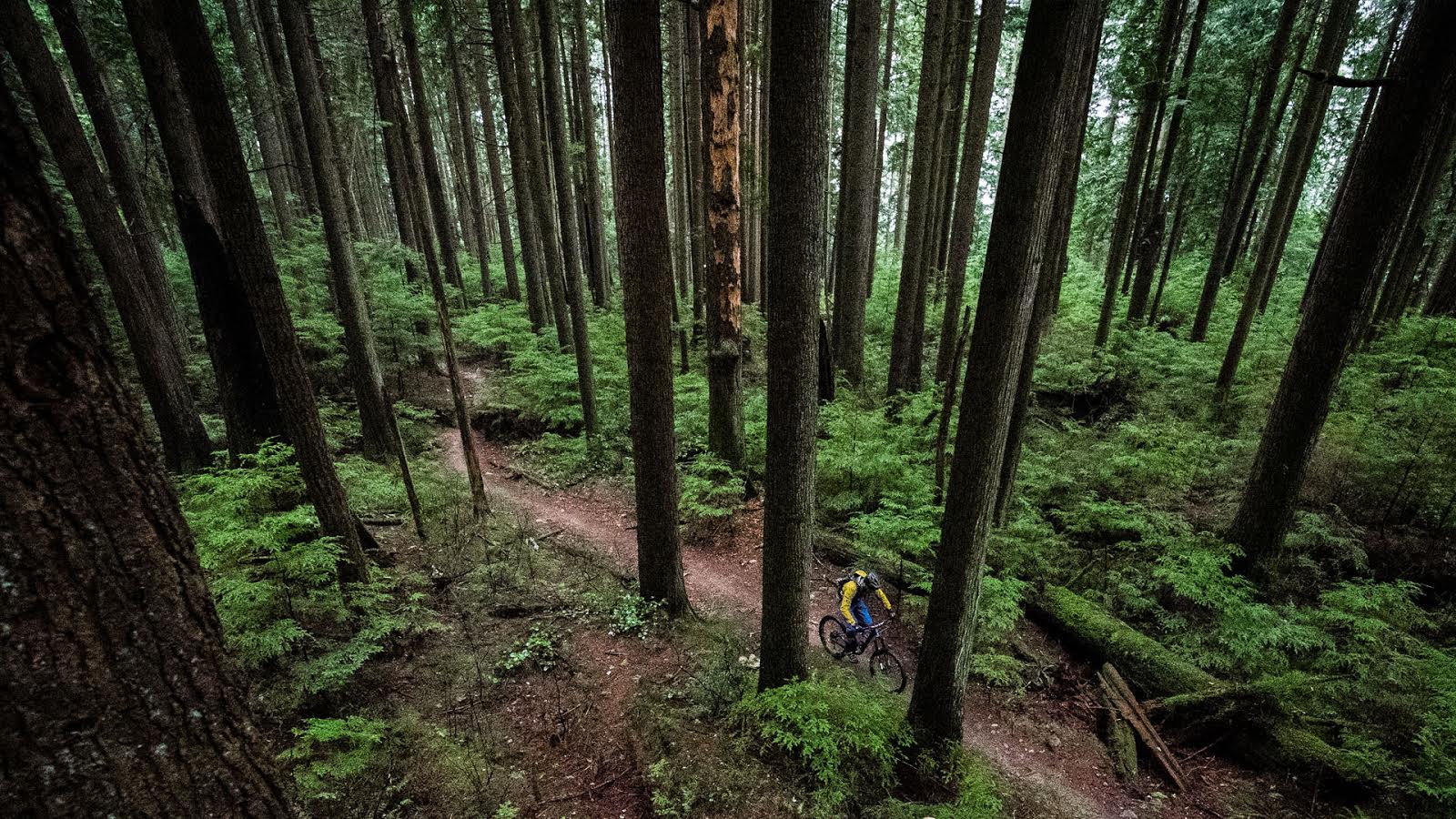 Shimano AM5 Shoes
Late last year Shimano launched three new off-road shoes. The AM5 is clipless pedal-specific and it's the cheapest of the three. In a side by side comparison it appears as though the AM5 sole and footbed is identical to the beloved AM45, with a more casual appearance and no lace cover. The AM5 uses a synthetic leather upper, bonded to a raised rubber outsole. The AM5 is available in Army Green as tested, or black.
Sizing wise the AM5 feels very similar to other Shimano shoes I currently own. From my experience Shimano's shoe sizing is fairly consistent. These shoes feel instantly familiar, but the AM5 feels a little more padded around the top of the foot than the old AM45.
The old shoe lace cover has been downsized to a lace strap, which works well to keep the laces out of your drive train. The pinky toe protection of the AM45 remains, and the weight is similar at 940 grams. Without the shoe lace cover on the AM5 the shoe might breathe a little easier, but I honestly did not notice a significant difference to the AM45.
For $100 USD the AM5 offers a great mix of comfort, durability, stiffness and style. For warm / dry days I preferred the AM5 to the old AM45, but think I will prefer a shoe with a lace cover on wet and cold days. If you want a lace cover you'll have to look at the more expensive AM9, which offers less protection, but is lighter.
Since the AM5 appears to have virtually identical construction to the AM45, I expect the AM5 to be a durable work horse shoe for year round riding on both the DH and trail bike.
Fit and comfort is similar to the AM45, which for my feet is excellent. Ultimately the AM5 is a styling update on the AM45, and I think that's a good thing, because the AM45 was already a great shoe.
For more info check out check out the AM5 on Shimano.com
---
Do these hit the mark for you?