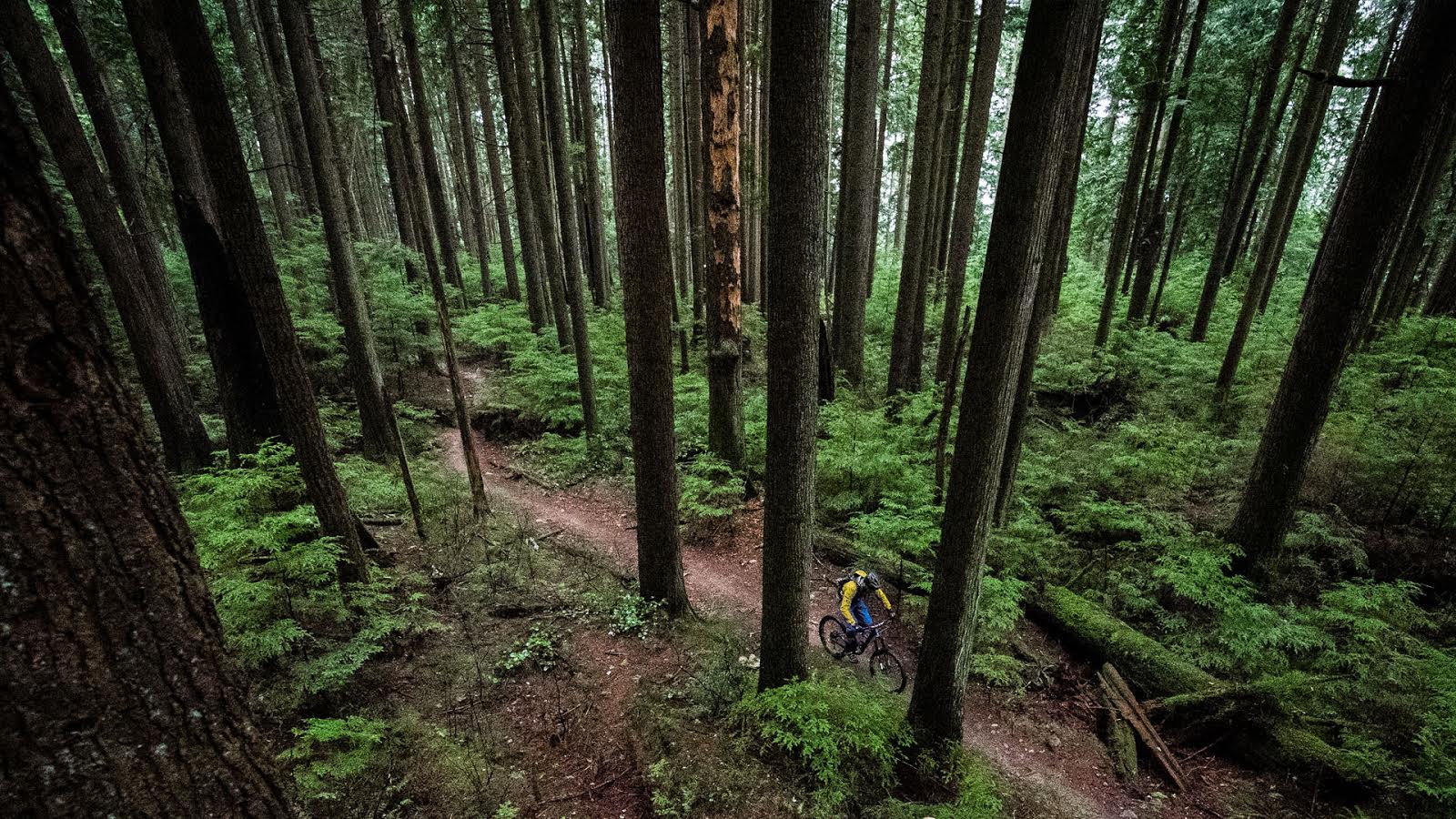 Time Capsule: Shaun Palmer's 1996 Intense M1
Happy 4th of July to our American neighbours! What is more American than Shaun Palmer ripping on an Intense? Here's his '96 version. To check out his current ride click here…
---
Every so often you come across a piece of history so well-preserved that you just have to stop and pore over the details. Such is the case with the Intense M1 that Shaun Palmer piloted to a silver medal in the 1996 Downhill World Championships.
Intense's founder Jeff Steber recently purchased this bike from Palmer after having hounded him for years. Steber values having his creations back in his own collection, and this is just one of many that would easily populate a museum worth visiting.
The aluminum monocoque frame, which Steber formed in halves over wood dies, was one of his original M1 prototypes. Troy Lee, who wasn't really involved in mountain biking at the time, hand painted the frame.
The bike, now 18 years old, sits as a time capsule for an important era downhill mountain biking history. The M1 went on to win a lot of races draped in other companies' livery. We're just lucky this one persists and we can stare at it for a while.
Thanks to the magic of YouTube, you can watch this bike in action at Cairns 1996 HERE. Palmer's time was just 0.15 off Nico Vouilloz.
---
It's not perfect, but it's been ridden to a second place at the World Championships. Do you have any museum pieces kicking around?