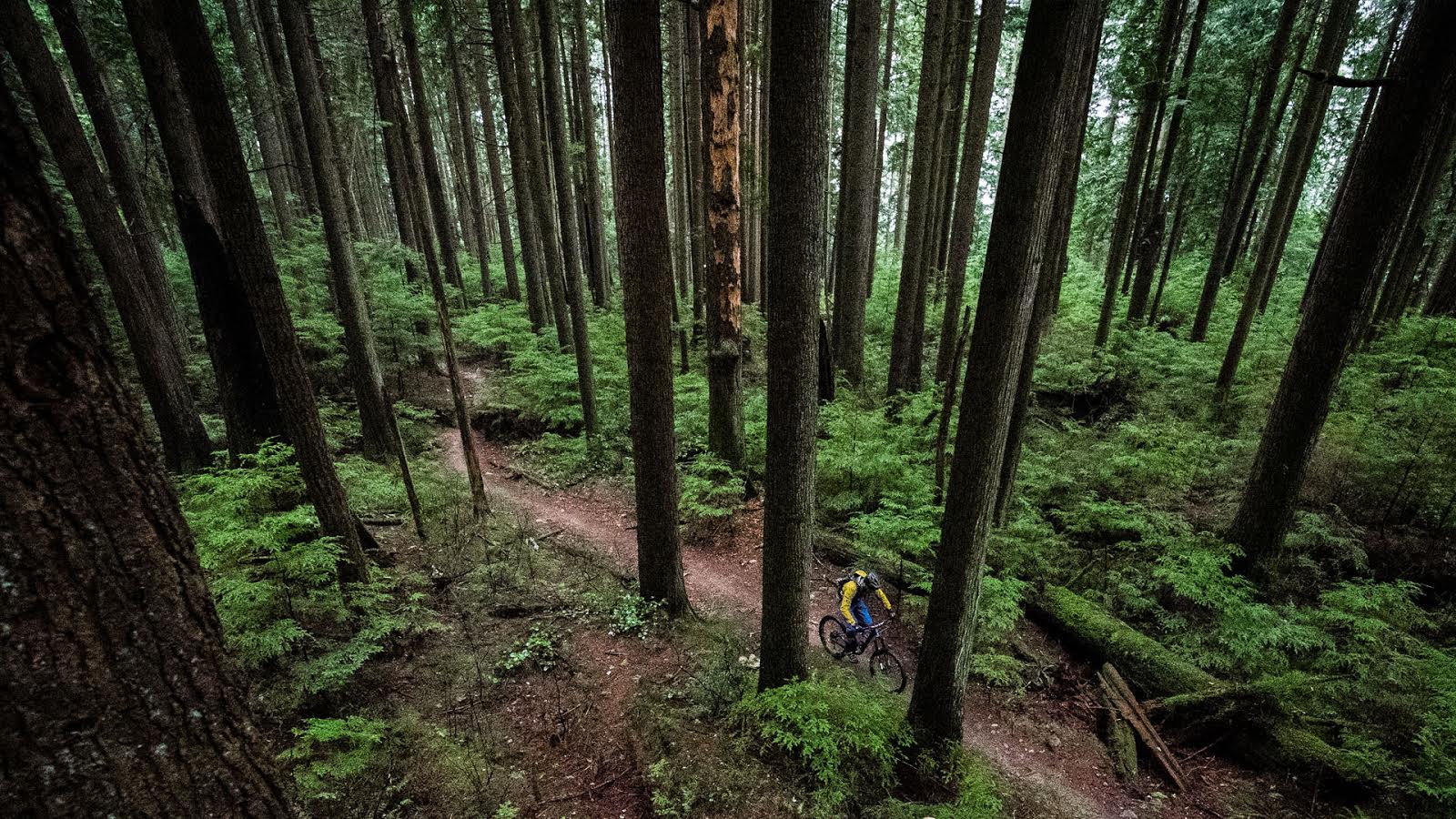 Sensus Swayze Lock On Grips
I am picky when it comes to grips, so much so that I will run a pair I like until they are destroyed before replacing them. Naturally, I was mildly skeptical when presented with a pair of Sensus Swayze Lock On grips to test out. Would their wavy patterns and flaring flanges be enough to woo my picky palms?
As the name implies, The Swayze Lock On grips sport a pair of ODI lock on rings to keep them in place. Big flanges on the inside, and a slight bulge at the end suggest these are aimed at the tight jean crowd, but as Kaz and I have discovered, they work equally well on a bike with more than one gear. Riders with a favourite pair of bar ends or a lock ring mounted post remote will be glad to know that the Swayze is fully compatible with anything made for the ODI interface, including my ancient Dangerboy anodized end caps. Because who doesn't love something a little retro on their bike?
Out on the trail, the grips strike a good balance between being pliant and supportive. The Swayze does run on the thin side of the lock-on spectrum, but it's still not as close as a slip-on grip. That being said, they do an excellent job of helping to mute trail chatter, and extend the time it takes me to develop the dreaded "bike park pain claw" that comes with a rough sustained descent. I also liked the small flare at the end of the grip; as someone who runs my hands at the very end of their bars, it was nice to have a little bit of rubber to butt my hands against and keep them from contacting the lock ring.
Personally, I didn't find interference from the large inside flanges to be a problem with my shift levers, nor did Kaz. That being said, we are both currently on Shimano setups, and have yet to test them out with a SRAM-equipped rig. Worst comes to worst, the flanges can be easily trimmed to ensure full freedom of movement for your levers.
My biggest issue with the Swayze is how it gets slick once things get wet. It's not greased hog in a mudpit bad, but I'll likely wind up swapping out for something a little more familiar and tacky once the Ark-building season beings in November. Until that time though, I'll be more than happy to continue running these grips until there's nothing left.
The Swayze Lock On is available in black, red, neon green, blue and gum. MSRP as listed on the Sensus site is $31 USD. Those who are looking for a little DJ flair paired with some trail bike comfort should definitely give the Swayze a look.
---
Are you interested in riding the wave, or are the flanges just too much man?