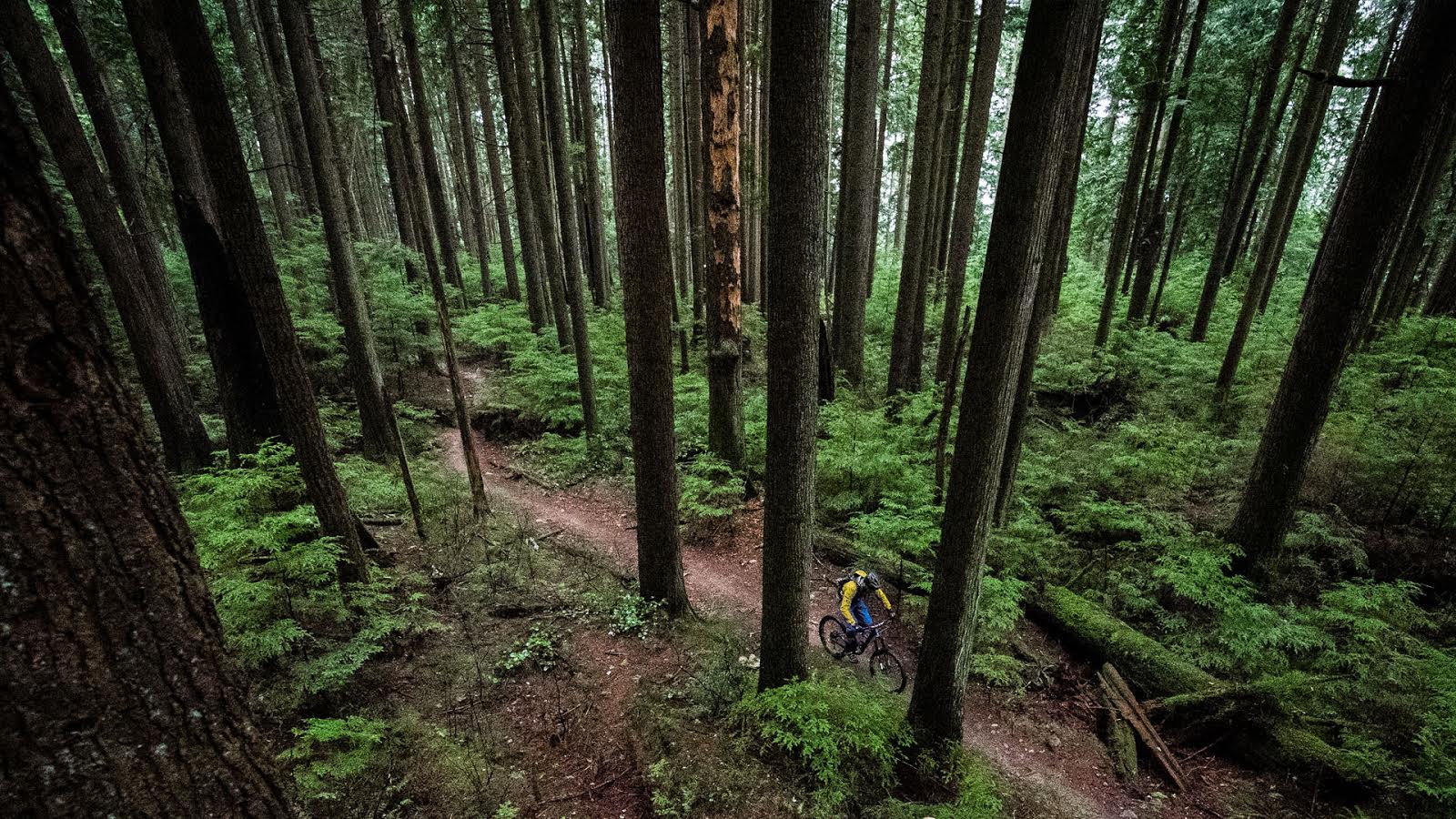 Semenuk's Post Rampage Interview
Rampage Revealed – The People's Champ Reflects
SRAM sits down with Brandon Semenuk to see what really went down.
It has been a busy year for Brandon Semenuk. After a brain-jarring crash in Rotorua, New Zealand, at the season-opening round of the Crankworx Slopestyle Triple Crown, and an admittedly sub-par performance at Crankworx Les 2 Alpes, Semenuk's highly focused schedule fell under question.
Outside of competition, his absolutely sublime single-run segment in the "unReal" movie once again demonstrated Brandon's unmistakable style. And then his "Revel in the Chaos" launched, a hard-charging and fun flick that he co-produced with Rupert Walker.
By all accounts, Revel has been a critical and commercial success. And though the performance of "Revel in the Chaos" couldn't do much to diminish his 0-and-2 record going into Crankworx Whistler, it was undoubtedly a serious morale boost.
True to form, when the pressure was on, Semenuk laid down a Joyride run that handily took home the gold. Next up, Rampage.
Red Bull Rampage is otherworldly in its sheer magnitude. It makes careers, creates legends and is arguably the center stage of mountain bike progression. And Semenuk is always a favorite, despite bobbles in the last couple editions. Everyone knows, though, that if Brandon can make it all the way to the bottom on his Rampage run, it will absolutely be something special.
On event day, he did. And it was something special.
Rampage viewers voted Semenuk's performance best of the contest, making him the People's Choice champion. But the official score — that awarded by the judges — had him back in 4th, his score more than two points off of Kurt Sorge's winning run of 96.5.
Judged sports are always controversial, and the results are never universally accepted. Given the reactions of fans, and the popularity of his performance in the public voting, we thought it would be interesting to get Brandon's take on this year's Red Bull Rampage.
SRAM: Your season didn't really start on a very positive a note, but certainly came into its own with the release of "Revel in the Chaos" and your big win at Crankworx Whistler. Your Rampage run made it look like you were just sessioning a segment of Revel for the 20th time. Were you that confident or are you the best poker face in history? Was it one of those magical days where everything just comes together?
Brandon: The day before the event, my body felt shattered from digging and then a big day of practice, but luckily, on Friday, I got a second wind. It was nice to feel fresh going into the event, but not by any means was I completely confident in completing my runs. There is always an 'if.'
SRAM: So you're at the bottom after knocking out a record-setting 94 and watching the final riders come down. Your score gets beaten three times. Any personal reaction about the judging aside, what were your initial thoughts? You are known as a very competitive person—did you think you could find another 2.5 points in a second run? If so, where and how?
B: Rampage is so opinionated and difficult to judge 'cause everyone is riding a different line. I thought the top three guys all had amazing runs no matter how you wanna stack them, but I thought the points spread was kind of high. When I saw I had to get 2.5 more points on a run I was already pretty happy with, it kinda stumped me. That's a lot of points to make up, and breaching a score close to 97.00 is rare on your best of days. Not saying it wasn't doable, but it was a bit discouraging at the time.
SRAM: Given your runaway win in the Rampage People's Choice, do you think that Rampage and other freeride event should rethink the judging process? Should the viewing public be a deciding factor in the official scoring — or perhaps even the entire score?
B: I think the judging needs to develop with the sport. We need judges that are aware of changes and can follow the curve of progression. As for viewer judging, I don't think it hurts to have their voices heard, but there is also a big difference between what it looks like on a screen and how it really is in real life, so I still think having a judging team on site is key.
SRAM: Putting you out on a limb a bit here, how would you score the top five riders?
B: I don't know if I wanna give my top five 'cause I watched the event from a different light, and the judges had a much better vantage of the runs than I did, but I did think Aggy's run was better the Sorge's, and I thought Zink's run was better then both of theirs.
SRAM: You've been at the top of this game for a long time, and anyone who has been a competitor knows that high-level competition really takes it out of you. How many more contests will Brandon Semenuk contend? And will you come back to Rampage next year?
B: Yes, for sure. This was my 10th season in a row competing, so it's definitely a lot of high-level stress, but I wouldn't say that stress is taking it out of me — it's actually motivating me to accomplish goals in other facets of the sport. I have more objectives outside of competition now, so you might see me move way from events, but Rampage probably won't be one of them. Rampage is an experience and a personal challenge every time. Being able to find a line that's 'you', orchestrate the build, practice and complete your runs is a confidence booster no matter how you end up.
---
Was Semenuk your champ as well?