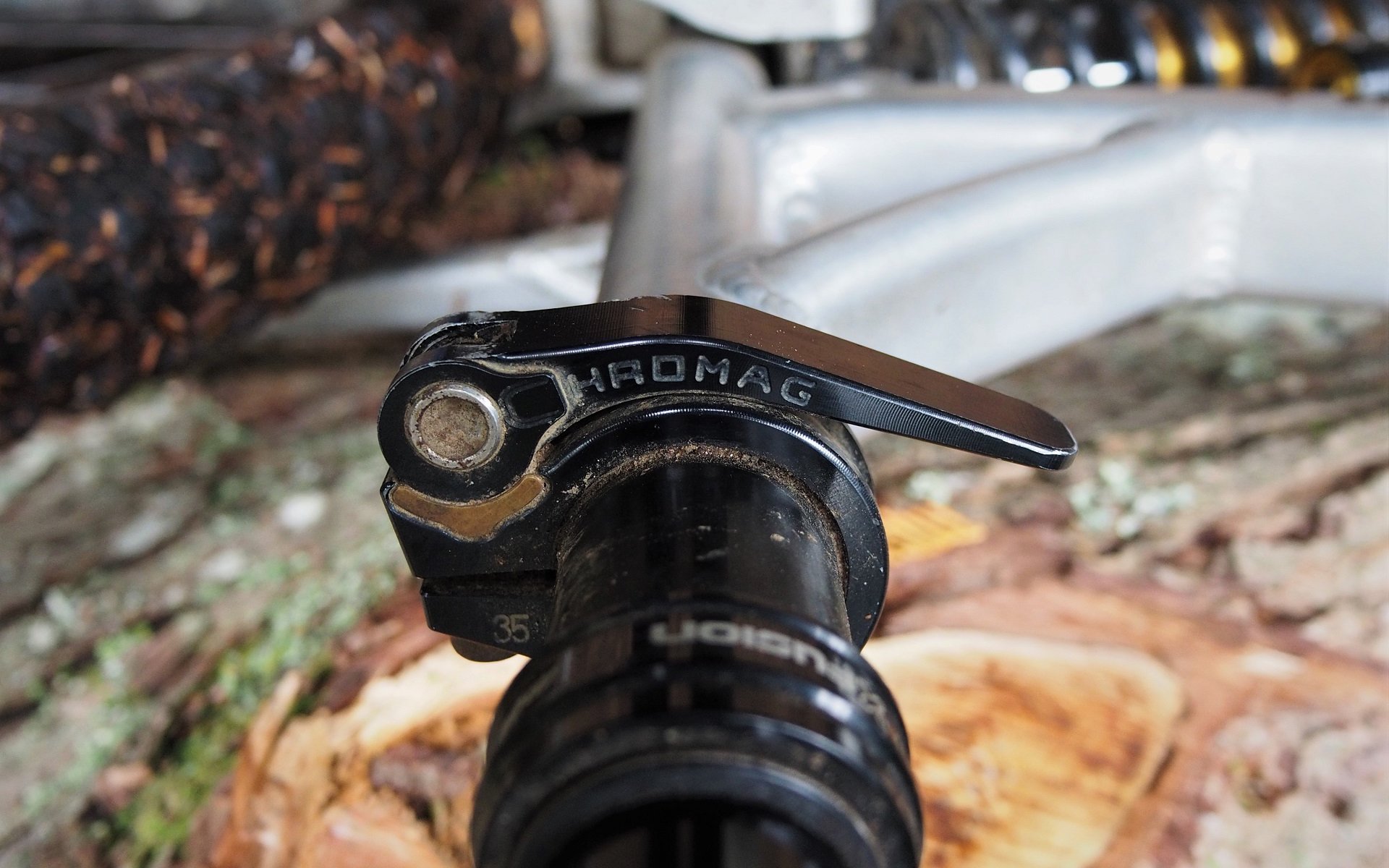 EDITORIAL
Sellers Remorse
Hanging On
We were six deep in a slow-rolling chain-gang pedaling up some tight single track at a friendly pace. Well, all of us except the poor bastard out front thrusting everything he had into his lowest gear just trying to keep those 29" hoops turning over. I'm not sure if he felt an unspoken urgency in our conversation or covert peer pressure, but I know he was well aware of the woman chirping cheerfully in his ear while she half-wheeled him. What are friends for?
Behind her are two-thirds of a trio of guys on fresh Santa Cruz bikes bantering back-in-the-day style. Then it's yours truly, out for a solo pedal. Finally, Santa Cruz rider number three, who I'd passed a while back only to have him ride back on, rejoins the group.
Ride on Clyde, we're having a nice chat and no one's in a hurry.
Our mismatched centipede cruises along, waiting for some double-track to re-sort our ride order, and the gents in front of me are reminiscing about a variety of bikes and parts they regret selling over the years. An original Syncros seat post, acquired at the backdoor of HQ in the 90's, a handmade-by-Paul Brodie eXpresso, titanium bar-ends (really? Really!), and so on.
Somewhere along the way, between the heavy breathing, hilarious friend-with-an-audience ripostes, and bike-tech time travel, my mind starts to wander. Try as I might, I'm not the least bit embittered by any bike or part I've sold save one; my original, made in North Vancouver, Chromag QR with a solid brass lever.
It wouldn't fit on a single bike I own today and I don't recall if Chromag made 34.9mm versions of those first QRs. Mine was a 28.6 for a steel frame with a 27.2 seat post - but I still wish that I had it, in a box, just in case one day I own a bike it could go on. Even more bizarre, I wish I had one of those original big-brass lever QRs in a size that fits my bikes even though the current Chromag QRs are faultless and lighter.
We round a big sweeping right-hand corner and the trail flairs wide enough for a couple of bikes to pull aside. Our panting bright-red leader pulls his bike over and flops down in the dirt breathing hard between fits of laughter. His fast talking compatriot is still needling him as the remaining foursome all shout encouragement and pedal onward. The pace goes up, the banter goes down, and I'm already writing in my head.
North Shore Billet cranks, Dekerf Implant, XT thumbies, DT 440 hubs, Juliana Furtado Race Day saddle, Mountain Cycle Moho, Moots YBB... I asked around a bit and it's pretty amazing how much remorse some riders have about that one bike or part they sold off for nothing near what it's worth to them now.
What's yours?