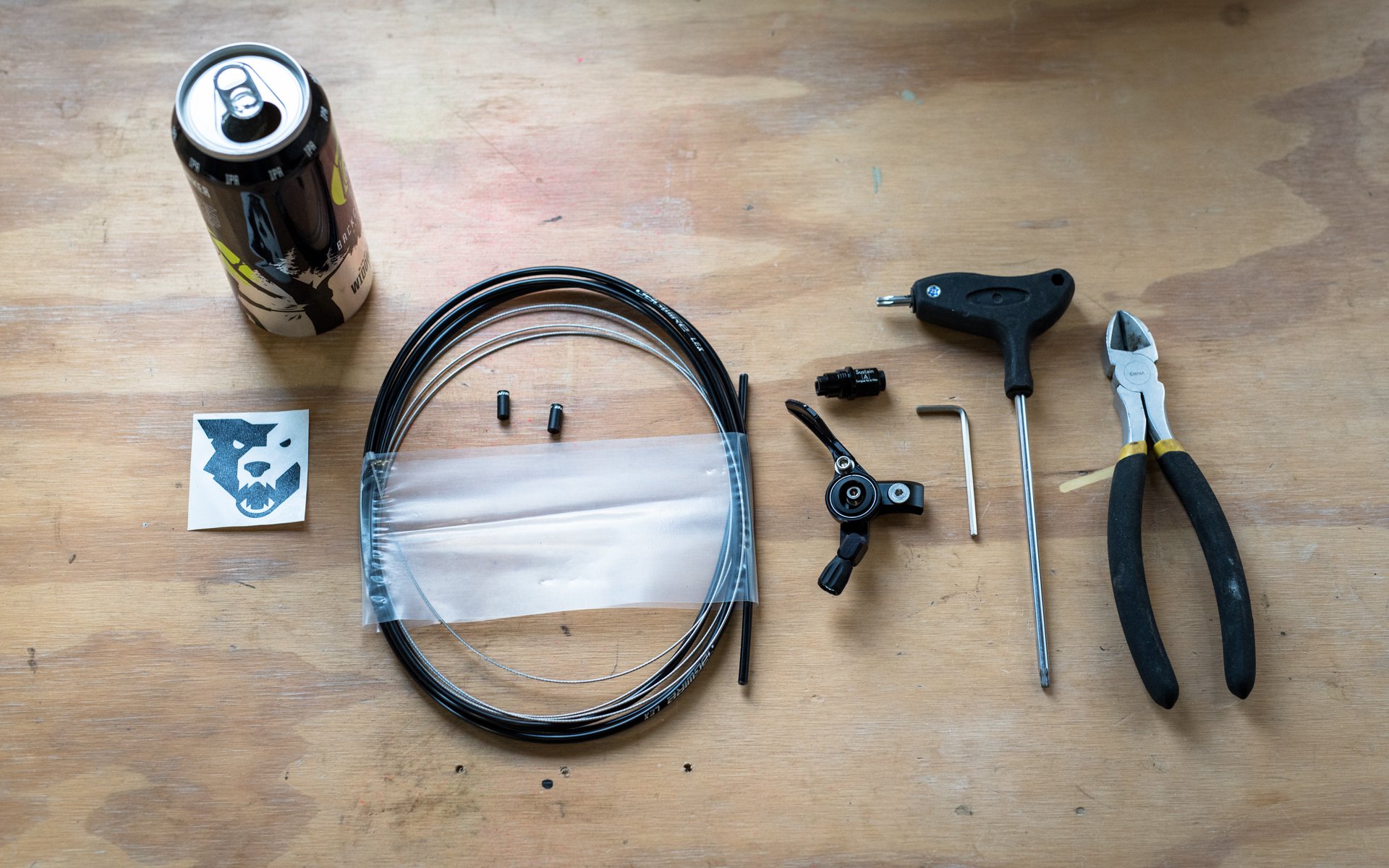 Two-Minute Review
Second Perspective: Wolftooth ReMote Sustain for Reverb
For as long as dropper posts have been widely available, I've run the venerable RockShox Reverb exclusively on my personal bikes. I've no particular loyalty to the product. They were either a really good deal, or came stock. I may be a bit of an outlier, but the Reverbs I've owned have been generally solid performers. While they get the job done just fine, the ergonomics of the hydraulic plunger release button* sucks, and having to periodically bleed the system is a pain in the ass. Not to mention the relative fragility of the system. That SRAM is the only post manufacturer using a fluid-filled actuator causes one to say: hmmm. 
*currently being phased out in favour of the 1x Remote Lever
This is where the life-improving widget-making stalwarts, Wolf Tooth come in. Wolf Tooth has been fairly adept at finding ways to add performance and/or economy to a variety of products manufactured by the Big Two component manufacturers, SRAM and Shimano. The ReMote Sustain kit replaces the stock hydraulic release bits of your stealth Reverb with a cable actuated lever. I like the premise. Lets take a look at how it works.
Compatibility (before you break out the credit card): This is compatible only with the A2 or B1 spec Reverb posts – A1 is not supported (check here to find out how to identify which is yours). There's a variety of lever mounting options offered – brake mounts for SRAM, Shimano, and Magura, as well as an independent bar mount. I went with the matchmaker option.  
Installation
Bolting the thing on is a fairly straightforward job. There's a comprehensive installation guide here. I won't bother to re-hash the process in detail, as they do such a good job, but you're essentially just unscrewing the old actuator (which entails pulling a circlip to reveal the wrench flats on the inner shaft), and bolting on the new. 
The lever: Andrew has previously reviewed the ReMote lever – I'll re-iterate that it's a nicely machined, great feeling lever. It's got a good range of positioning adjustment, a nice and grippy serrated thumb surface, and it hinges on a spiffy large diameter sealed bearing for smooth operation and longevity. 
Function
The Wolftooth cable actuated lever does its duties diligently. Actuation is a bit heavier than some cable actuated droppers, but ergonomics are great – much improved over the original. A fine upgrade over the factory plunger, in my opinion. The kit that I used retails at 94.95 USD (price varies a bit depending on which lever interface you chose).   
More information on the Remote Sustain for Reverb check out the Wolf Tooth Components website.