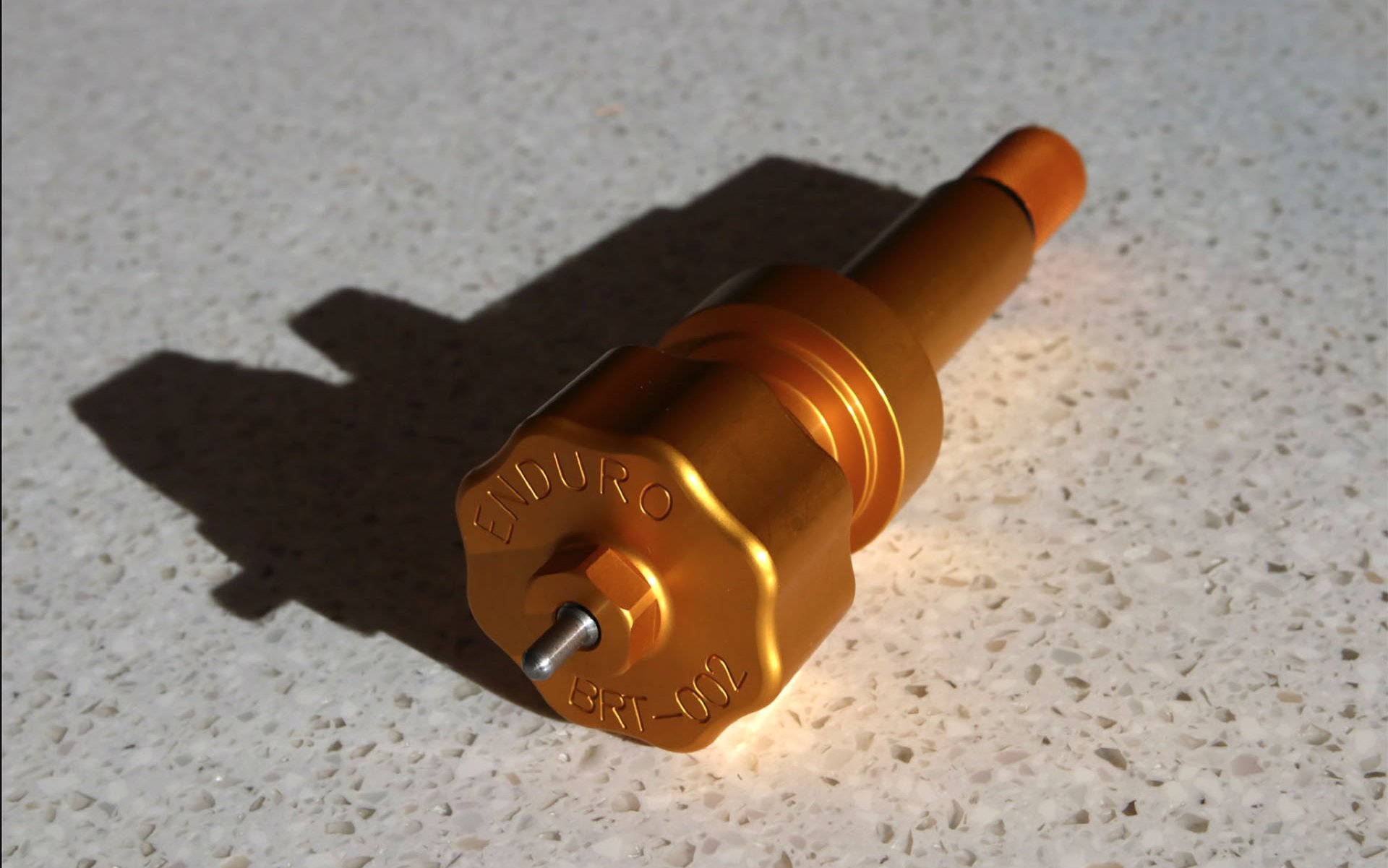 Enduro Bearing's Ceramic Bottom Bracket
Searching for a 30mm BB92 Solution
My experiences with press fit bottom brackets hasn't been terrible but I've had a few issues. Most recently we had a test bike with a Raceface PF92 30mm BB that was almost seized. It seems that the seals were compromised prematurely but the cups were installed without the inner sleeve, which could have contributed to the issue.
Regular maintenance would likely have kept things running smoothly as well but years of cartridge BBs trained me to treat my bike's nether region with contempt and neglect. And really who wants to pry off seals and pump grease into bearings still attached to the bike or go to the effort, and putting your BB shell through the excess wear, of pulling bearings to do the job properly?
Another issue is getting the damned things in and out. Threaded bottom brackets can be removed and installed with tools that are generally reasonably priced and simple to use. Until recently I've been using a jerry rigged headset press for press fit installs and crude solutions involving hammers and punches for removal. Banging on a carbon frame with a hammer never feels good (steel and Aluminum sound even worse) and while I've managed for the most part, I cringe every time I have to pull or press one.
Enduro bearings has a solution that, while not cheap, allows for effortless installs and removals. More than effortless, it's a pleasure and the process is easier than virtually any other bottom bracket interface. It's impossible to cross thread going in and the removal is quick and easy. And the tool itself is a beautiful thing to behold with smooth machining and bold anodizing.
The bottom bracket itself is just a pair of flanged double row bearings with a 41mm outside diameter and a 30mm inside diameter. The product is available in a stainless steel version and a hybrid ceramic version with ceramic balls and stainless races. Enduro thinks the hybrid ceramic is a good compromise, providing the hardness, corrosion resistance and low rolling resistance of the ceramic balls with the strength of stainless races.
SRAM felt it wasn't possible to engineer a solution to the BB92 with 30mm interface that ticked all the boxes so the spindle size was reduced to 28.99 mm to improve sealing. One of the boxes was certainly cost and considering most product in the DUB line will be aimed at original spec, a double row bearing could be too pricey. Regardless, I'm going to ride through puddles and pressure wash this thing after rides to see how it holds up and verify if it is indeed the press fit holy grail.