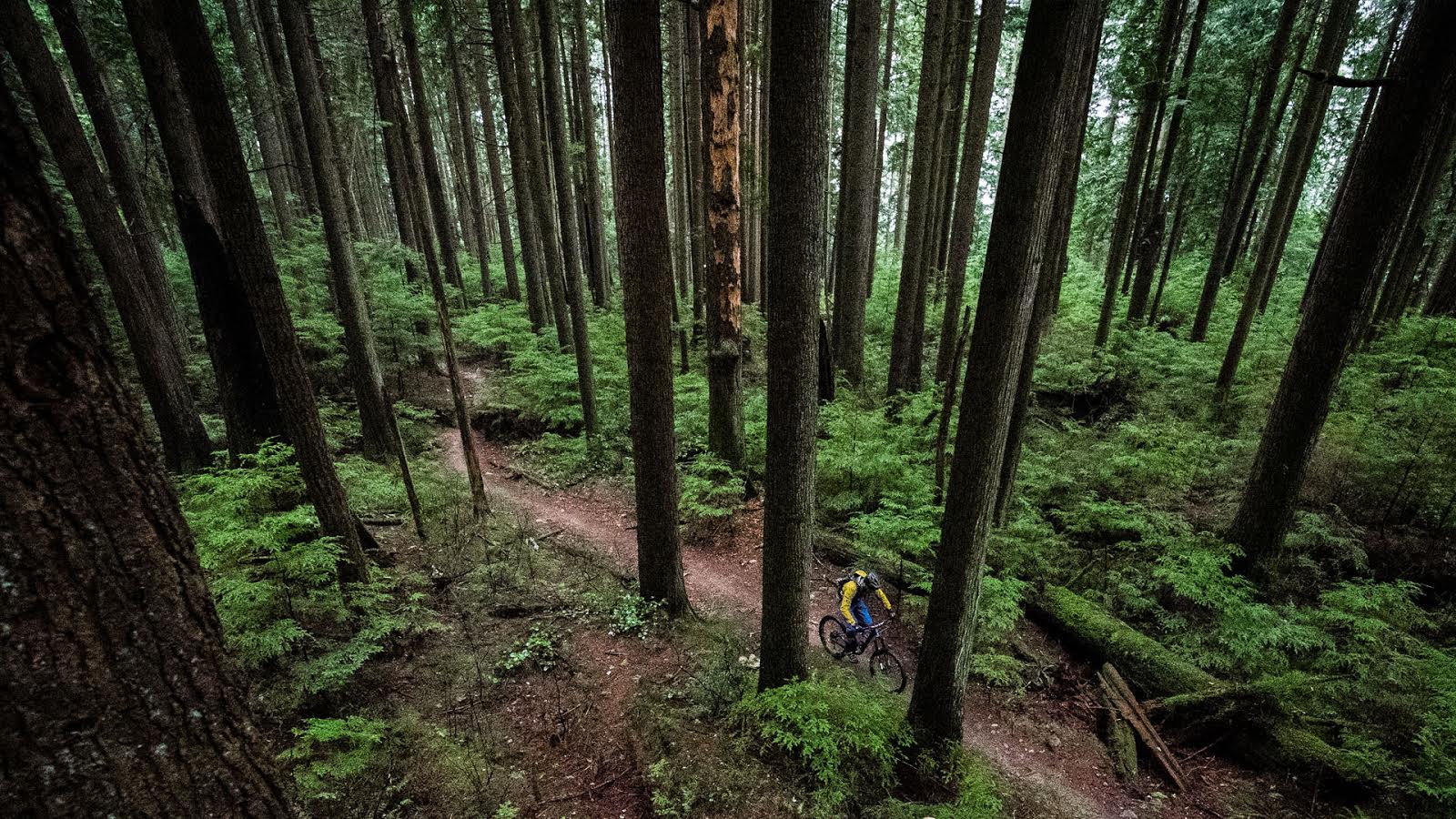 Schwalbe's Procore System
I love running low pressure! It gives you great traction in every situation and an added level of small bump compliance.
I hate low pressure. Your tire deflects making steering imprecise, you are more likely to burp with tubeless or pinch with tubes and your suspension is slow to react, creating a spike and compromising small to medium-sized bump compliance. Low pressure feels great and feels awful at the same time.
Schwalbe thinks their Procore system gives all the advantages of high and low pressure tires while improving flat resistance despite allowing you to run a lighter tire than you might normally choose.
Procore debuted earlier in 2014 but it was shown as a dual valve system, necessitating a second drilling. Now the system can be filled from a single presta valve that inflates the inner and outer tires independently.
Procore was co-developed by Schwalbe and Syntace. The idea began with Syntace founder Jo Klieber as a way to allow your suspension to initiate before your tire bottoms out on the rim. This should mean better suspension performance in general and improved response for small to medium sized impacts. To achieve that Klieber envisioned a high pressure core inside your tubeless tire to allow the response of the tire to react in a more progressive fashion to an impact.
How does it work?
The core looks a lot like a road tire and it mounts inside your tubeless tire, but it's not tubeless within tubeless. The inner tire requires a tube with the proprietary dual valve. The recommended pressure range for the core is from 58-87 psi (4 to 6 bar). The high pressure inner tire locks the outer tire's bead to your rim which, according to Schwalbe, should eliminate burping. Another advantage is that the inner core allows you to run lower pressure in the outer tire for increased traction and small bump compliance, but without any of the usual low pressure disadvantages. Outer tire suggested range is 11.5 to 21.7 psi (0.8 – 1.5 bar).
Other advantages
Schwalbe tells us you can continue to ride the system if you lose pressure in the outer tire, allowing racers to finish their event, and the rest of us to get home without a repair. The high pressure core should also protect your rim from dents and, as mentioned earlier, enhance suspension response and performance.
The system weighs 200 grams per wheel but it should allow you to use a lighter tire, erasing some if not all of that deficit. It also costs money sadly. The Procore kit for two wheels includes everything  you need for the conversion including sealant for the inner tire, special tire levers for the install, inner tires, dual valves and rim tape. You'll still need outer tires of course, and the system will work with any tubeless tire and rim combo as long as the rim is at least 23mm wide. Eventually individual components will be sold in case you need to replace only a part of the system.
Schwalbe hopes to have Procore in shops by December in all three major wheel sizes. The US price is said to be in the neighbourhood of $200 and £180 in the UK. No word yet on Canadian pricing.
---
If the Procore system does everything it purports to do I will be the first in line to convert my bikes. You?