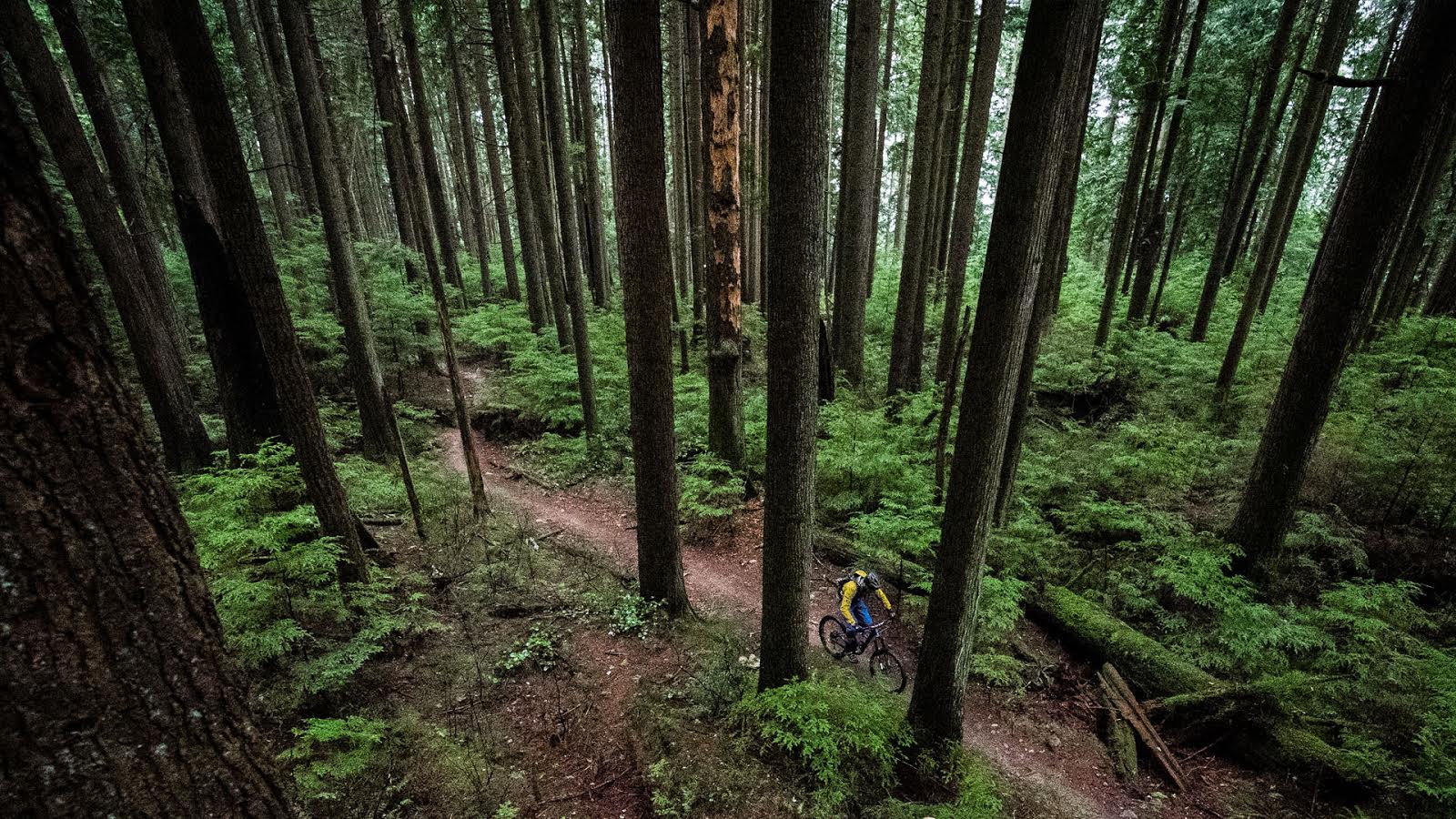 Santa Cruz Palmdale Grips
Kate Moss probably wasn't thinking about bike grips when she made her infamous "skinny" quip, but the Santa Cruz design team took a page out of the supermodel playbook when they designed the ultra-thin Palmdale Grip . The grips are part of a broader effort by Santa Cruz to get into the component game along with a series of carbon handlebars.
There's no guessing who made these grips. The moto-styled hand holds are 12.5cm long (a smidgen under 5 inches), and sport a slight bump at both ends for an added sense of security.
Installing the grips is a simple task. Loosen the single 3mm allen bolt on the lock ring (harder to strip than the 2mm typically used), and slide the grip on. The Palmdale tapers inward over the last 1.5 inches of the grip, so some gentle application of the Saskatchewan Socket (aka hammer) may be in order. The logic behind having only one lock ring is to decrease the risk of cracking your valuable carbon bar by overzealously tightening the outer lock ring.
One lock ring and a tapered barrel is more than enough to keep these grips from twisting like a 50's dance tune.
Out on the trail, the Palmdale is unbelievably thin. The waffle grip and moto-style raised lettering provide enough cushioning to keep trail chatter at bay with zero excess material. The grips stay sticky in wet situations, so bad weather riders and those with swamps for palms will appreciate the reliable tack of the Palmdale. There's been no twisting or shifting, and the 3mm bolt is a boon for ham-fisted mechanics like myself.
Despite the lack of heft, the Palmdales are surprisingly comfortable, with a feel that is similar to a thinner ODI Ruffian: a little bit of squish without feeling like a marshmallow.
The only beef I can find with the Palmdale is the locking ring used; it's not an ODI standard, so riders sporting a lock-ring mounted lever will have an additional bit of hardware on their bars.
The Palmdale sticks in the wet, and the thick end caps prevent any sort of damage from leaning the bike over too far.
The Palmdale has earned a long term spot on my bars, and I'll be ordering another pair once these finally wear out. Look for them on the Santa Cruz web site, where they retail for $18 USD. It's available in a slew of different colours including the green shown here, so you'll be sure to find a shade that suits your fancy.
---
Does the skinny Palmdale grab your fancy?