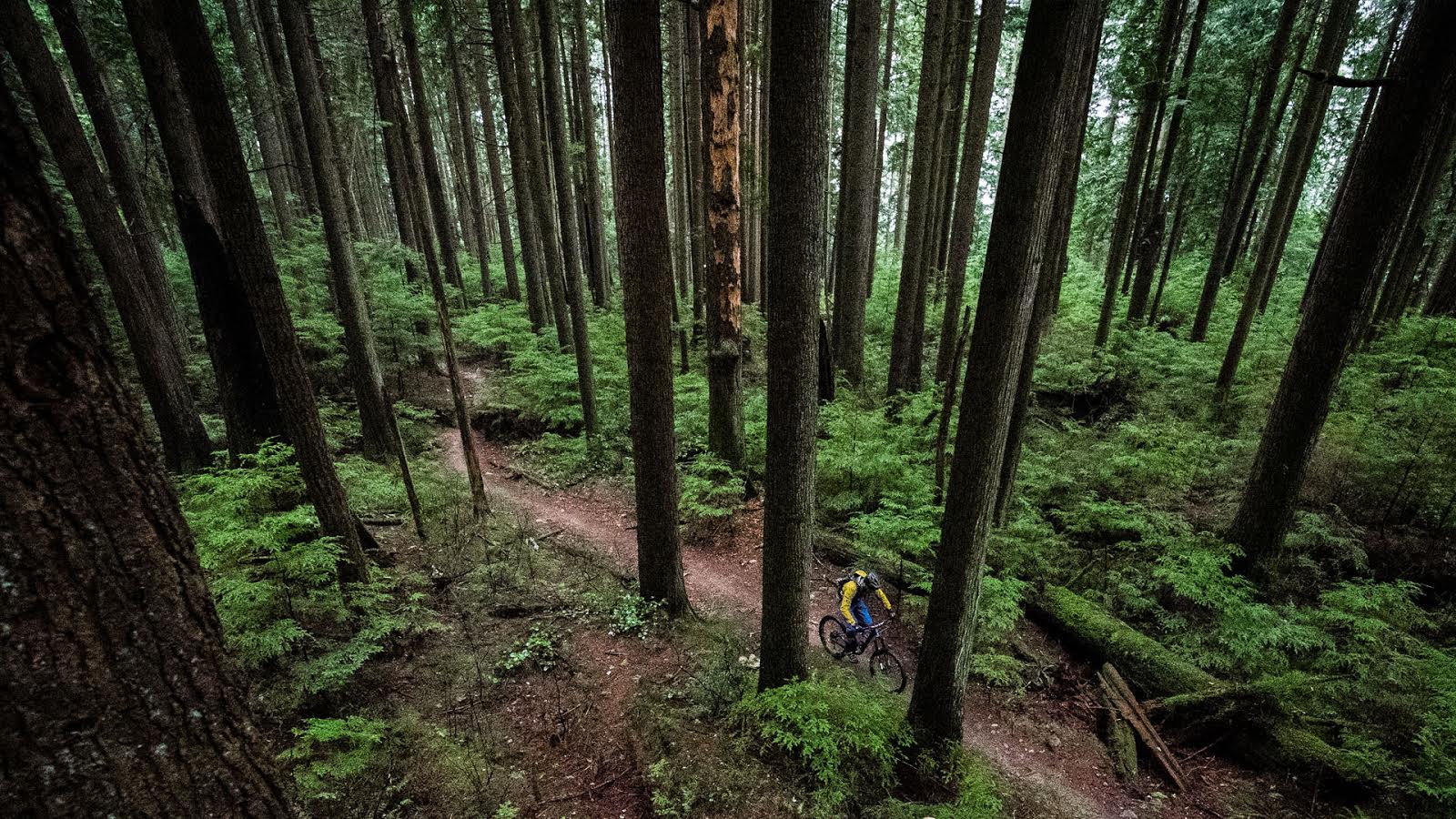 Santa Cruz Launches New Carbon Frames, Bars, and Grips
You can now get into a carbon-framed Santa Cruz for less money, and it might even come with a Pike. With use of a different, slightly heavier grade of carbon, the Bronson, 5010, and Tallboy models now come in Carbon R or Carbon S models at a weight penalty of about 0.6 lbs. Top end models will now be designated Carbon C. In addition, Santa Cruz is also launching a line of carbon handlebars in both 35mm and 31.8 bar clamps, and a new set of grips to accompany. Check out photos of the new colours and details from Santa Cruz below.
From Santa Cruz:
For 2015, we've managed to dramatically reduce the price on carbon Bronson, 5010 and Tallboy models, and increased our build options to create the kind of industry-crushing performance that now comes as standard from Santa Cruz.

"We're well aware that bikes have been going up in price the last few years" says Joe Graney, who headed-up the project at Santa Cruz. "So we made it a priority to get the radness of our carbon technology to "trickle down" within reach of more riders."

"Working with our exclusive manufacturing partner, we used the same proprietary processes to create lower cost carbon frames that retained the same legendary strength and stiffness Santa Cruz are known for. We achieved this by using a different grade of carbon material that results in a minimal weight gain of approximately 250-280 grams (0.6 lbs)."

These new carbon frames will only be available as part of the new R and S builds.

The S build represents a whole new tier of performance for Santa Cruz in 2015 and includes components such as the Rockshox Pike RC Solo Air and Reverb Stealth as standard on Bronson or 5010 builds.

We've again refrained from conjuring up carbon acronyms to bash you over the head with. The new lower cost frames are simply referred to as "Carbon", while our existing carbon frames are known as "Carbon C". Carbon C frames now feature on XT/X01 level builds and up, and remain available as frame only.
---
Santa Cruz Carbon Bars and Palmdale Grips
Initially available as OEM parts on Santa Cruz's top end builds, their new bars are both light and wide. The 800mm bar, which will come on XT/X01 and up V10s and Nomads, weights 200 grams, while the 760mm bar on Bronsons and 5010s weighs 185 grams.
Find all the new goods on a refreshed Santa Cruz website HERE.
---
At $400-500 more than an aluminum frame, the Carbon R and S bikes are looking mighty tempting…