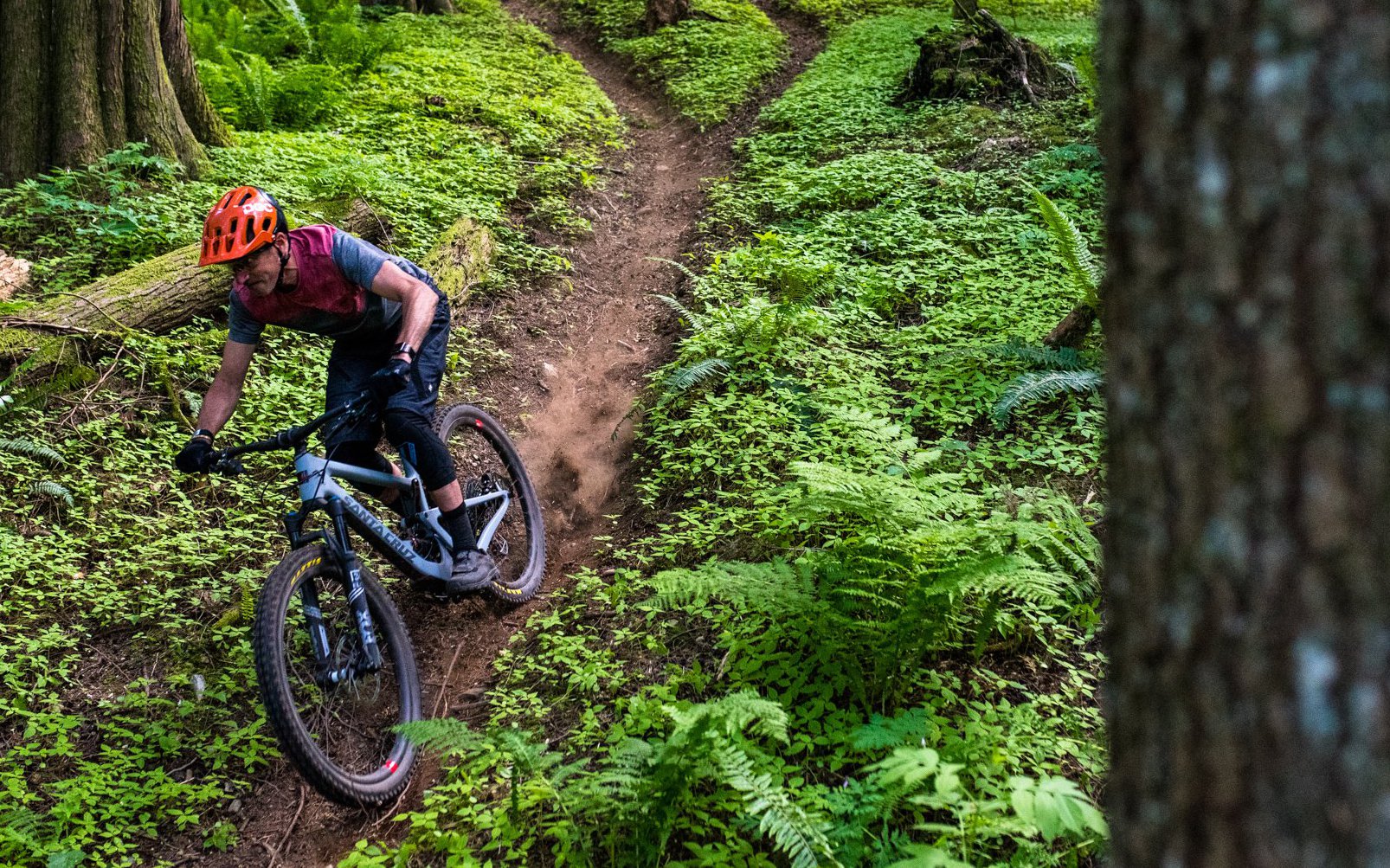 Long Haul REVIEW
Santa Cruz Bronson III CC - A Bike Review in 3 Acts
A Dirty Weekend at Vedder Mtn - Act I
It took me a few runs to find the middle of the brand new Bronson. I felt a little skittish at first, over steering and finding myself in places I didn't want to be. Once I figured out how the bike would react, the fun began to ramp. In fact I kept thinking about doing moves from my imagination; those I'm incapable of or those I can't do properly. I kept wanting to nose wheelie after a rise or around a corner and get up on the rear wheel in fast sections. And part of my brain seemed to think that with more time on this bike I'd be attempting and occasionally not completely botching a few of these.
The parking lot test isn't very satisfying on the new Bronson. Once I had it set up properly a few bounces made it clear the ramp started quite early, as though I had over-inflated the rear shock. Once on the trail however the mid-stroke support was welcome preventing wallow and providing a platform to bunny hop or jump off most anything. And yet when there was a larger impact or repeated higher intensity inputs the rear travel soaked them up with satisfaction. In fact the Bronson was most impressive on drops to flat. When we repeated trails I found myself looking for drops from the previous lap so I could hit them harder. The big hit suspension performance is surprisingly good.

After some reflection I think the rear end gets the blame for my challenges on the first few descents. Once I realized how accurately and quickly the Bronson responds I began to figure it out. The combination of the dual strut one-piece swingarm and the stout counter-rotating links make for a very stiff and responsive tail that had me doing a little too much. Once I got a handle on this rigidity everything began to fall into place. This is a bike with a forgiving suspension system but with a rear end that translates your inputs into outputs efficiently.

The reach numbers have increased a little and while the Bronson is longer than my 29er daily driver, (a Yeti SB 5.5) I felt like I could have been pretty happy with a size up, particularly after sitting on AJ's XL. I think I noticed the Bronson feeling small because of slightly smaller wheels (27 vs 29) extending fore and aft and it seemed I was more limited in my ability to shift my body weight while avoiding disaster. The XL felt like it would have allowed me to be more dynamic (and sloppy) without courting disaster.

This bike is surprisingly stable in loose corners and very well controlled at the edge of adhesion. Several times I lost front wheel grip and expected to hit the deck but I was able to control the slide until friction returned. That sums up our blissful day of Vedder Mountain shuttles.

A Plus-Sized XL Summer with the Bronson - Act II
A week ago a big box arrived from Santa Cruz.* Actually two big boxes. The first was the XL Bronson that AJ rode out in the Valley and the second was a pair of Santa Cruz mid-fat 37mm internal Reserve Wheels, which at 1741g/pair with DT 350 hubs, actually weigh slightly less than the 30mm internal version,
*This was written when the bike arrived in July 2018
Also in that second box was a pair of Maxxis mid fat 27 x 2.6 tires - DHF and DHR II Max Terra/EXO/3C which weigh a very reasonable 925 and 945g respectively. Once aired up they look beastly with a relatively square profile. My second ride on the tires involved a 5km road ride to get to the fireroad climb and it was an unexpected pleasure. The riding position with the effective 75.3º seat angle was excellent and the tires roll surprisingly well, even on tarmac. Once the real climbing began the rewards from the riding position and the stable platform were multiplied. Standing, seated, this thing pedals like a champ. I would climb this bike as happily as any other 'trail' bike I've ridden, but considering its dh capability and 150mm of travel I'd say it stands alone. I haven't done much tech climbing on the bike but I don't expect to be disappointed.*
*the tech climbing came later 
On the way down the XL Bronson was ridiculously composed. On lines where I am normally tentative I could push hard, carrying more speed with more control. Clearly the XL was the right size for my personal 6' frame. I really liked the bike when I rode the large non-plus version at Vedder, but I am blown away by the XL 27+ bike. The size allowed me to find the middle easily and gave me space to push my weight around, while the wider rims and 2.6 tires had most of the advantages of large plus tires without the indistinct straight line feel or cornering squirm. 
I managed only a single day in both the Whistler and Silver Star bike parks on the Bronson but she felt right at home.
The Bronson V3 Comes to the North Shore - Act III
The XL Bronson 3 has a wheelbase of 1252mm (49.3") and a reach of 485mm (19.1") in the low setting while the Bronson 2 was 1223 (48.1") and 475 (18.7") respectively. Having a nice long bike is great in a lot of places, but what about the janky, unwieldy rootfests that often pass for trails here on the North Shore? I was pretty confident the 'Bromad' would be happy in the steeps and in the rough stuff but what about the slow tech that requires a careful balance of finesse, and determination? Not to mention crank clearance.
Having since ridden virtually every type of trail found here on the North Shore I am certain my fears were unfounded, even on the XL model. It is generally easily maneuvered in tight spaces and agile enough to change directions quickly. When compared to riding a more diminutive frame, there was the odd spot that would require more precision and forethought, and the occasional corner where preserving momentum was a challenge, and hence less fun, but it was never enough to have me choose something other than the Bronson as I was heading out the door to ride a particular trail. The experience is different, and it requires more body english and less timid weight shifts, but it continues to be enjoyable.
The only adjustment I've had to make climbing the tightest switchbacks is to angle my inside knee slightly (as you can see in the image above) to create some space between limb and the bar when it's turned sharply. I have done some climbing with the climb switch flipped on the Rockshox Super Deluxe but I prefer the traction and comfort of the open position. Support is excellent as well so I'd only flip the switch for a paved road climb. I do tend to hit my cranks climbing in rooty or rocky sections occasionally when I am tired and don't have the energy to ratchet slightly to prevent contact. These haven't been hard enough to cause significant damage to the crank boot, let alone the crank. 
I appreciate being able to aggressively punch the front wheel of the bike to make abrupt direction changes in technical situations. The burly front end, complemented by the Fox 36 and the Reserve Carbon 37 wheels, allows me to push my weight in with confidence. Several times on a recent ride on Cypress, home of many of the North Shore's most challenging trails, I pushed hard into a steep downhill switchback at some precarious angle but was rewarded with composure and excellent tracking. The remarkably robust frame encourages MMA-level bravado. 
When Large isn't Large Enough
There was a time when I rode a medium frame, and I'm a little over 6' tall. It was a long time ago, but not long enough to make it sensible.* You may wonder WTF I was thinking. Back when I first started selling and wrenching bikes in the mid 80s, those who taught me convinced me of the benefits of a smaller frame that was lighter, stronger and more flickable. It all made sense at the time and left a skid mark that was hard to erase. Looking back it was also a time when I was awful at riding anything other than tight and slow North Shore trails. I didn't notice any issues when I finally matured into a large frame, nor anything incredibly positive, and it could be because most large frames were too small as well.
*I felt somewhat redeemed when I learned that Josh Bryceland, who is 188 cm (6'2") rides bikes that are 'too small'
When I got on the Bronson at Vedder I hadn't spent significant time on a 27 inch-wheeled bike for well over a year. And it felt small right away despite being longer than most of the size large bikes I'd ridden. As mentioned above, the smaller wheel size likely accentuated the sensation and helped me notice something that had been there for a long time.
When it came time to get a tester,  I had to convince Seb Kemp to send an XL, despite the fact that he rides a large and may not be the tallest person I've heard claim to be 5'10". I persevered and I couldn't be happier. Before this I have tried to shield my eyes from Poles, Geometrons, Mondrakers and the like because I didn't want to be ruined for bikes of a more modest stature. 

It now seems that longer bikes are hitting the mainstream. The new Yeti SB150 in large has a reach of 480mm while the large SB5.5 was only 442mm. The Bronson XL has a healthy 485mm reach in the low setting (489 in high) which has felt really good, but lately I put on a Renthal Apex 33mm stem to replace the 50mm Raceface Aeffect and that seems to be my sweet spot.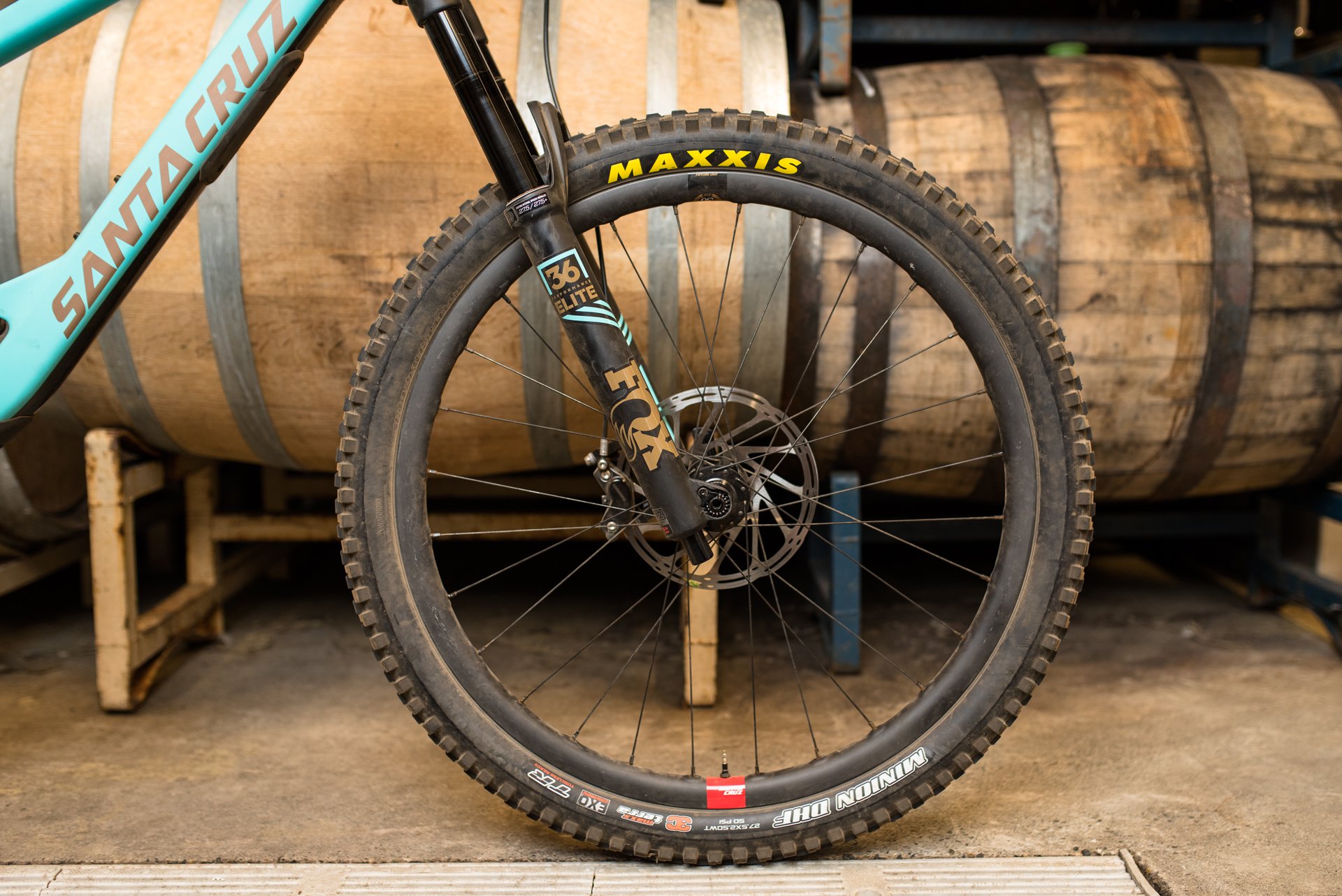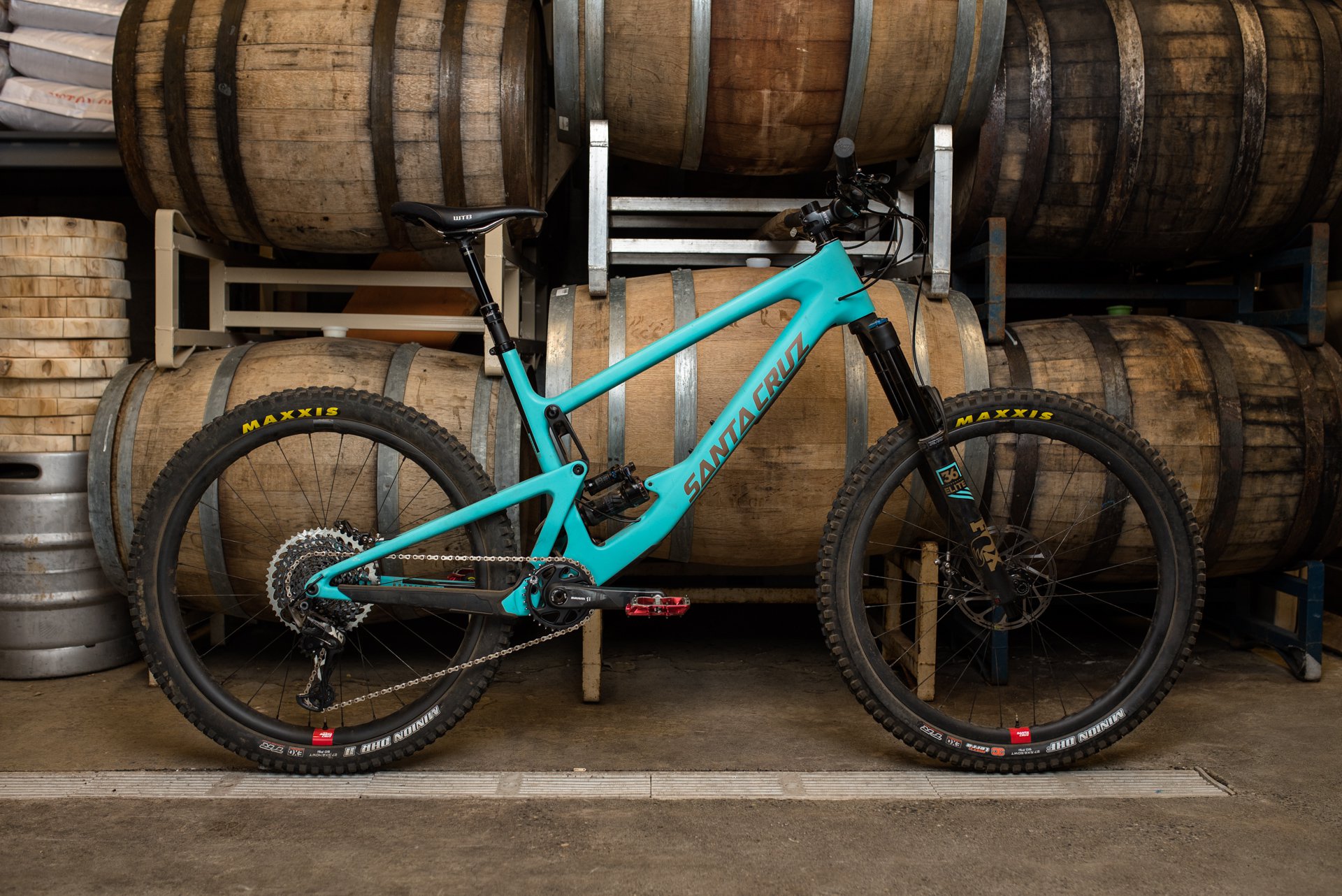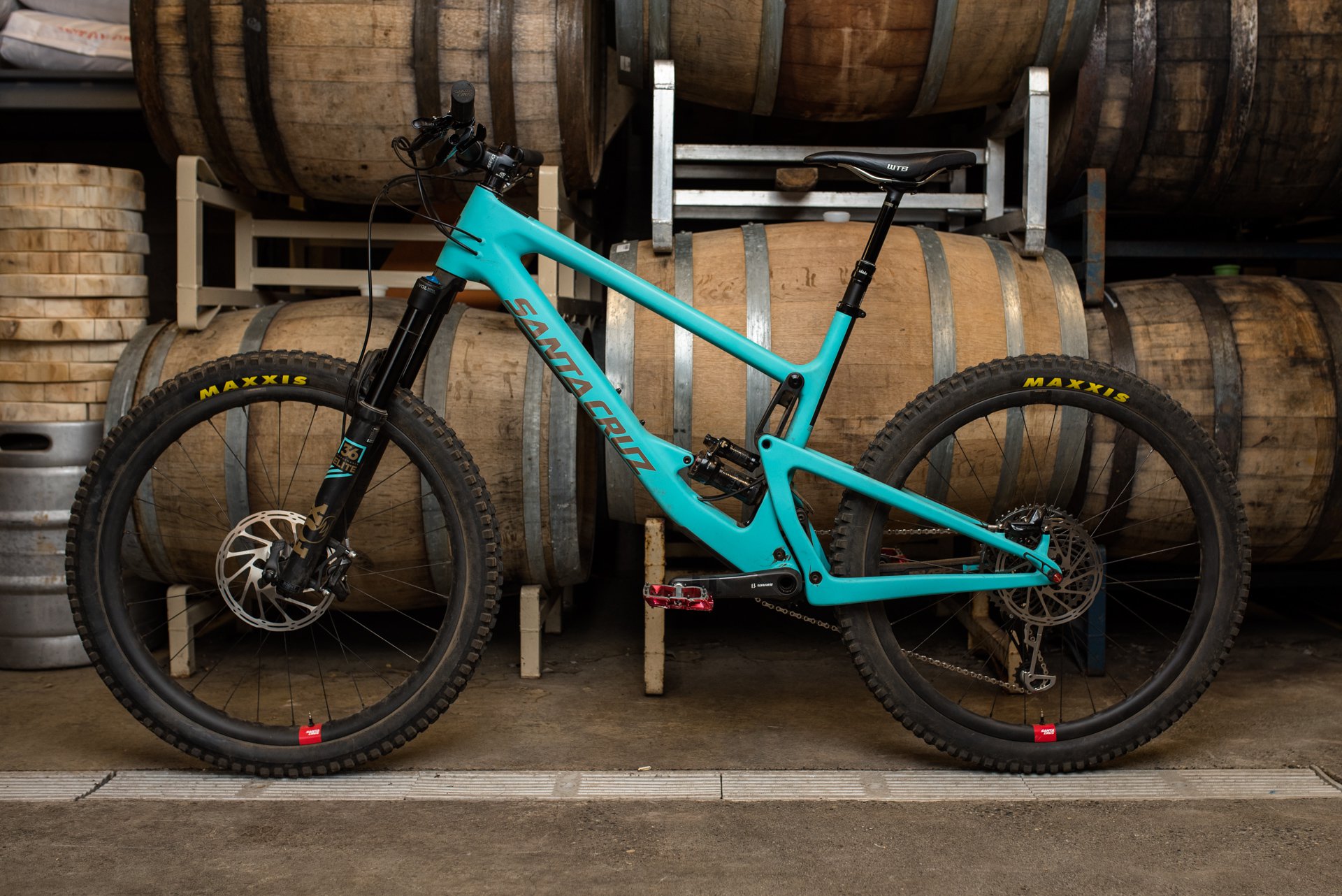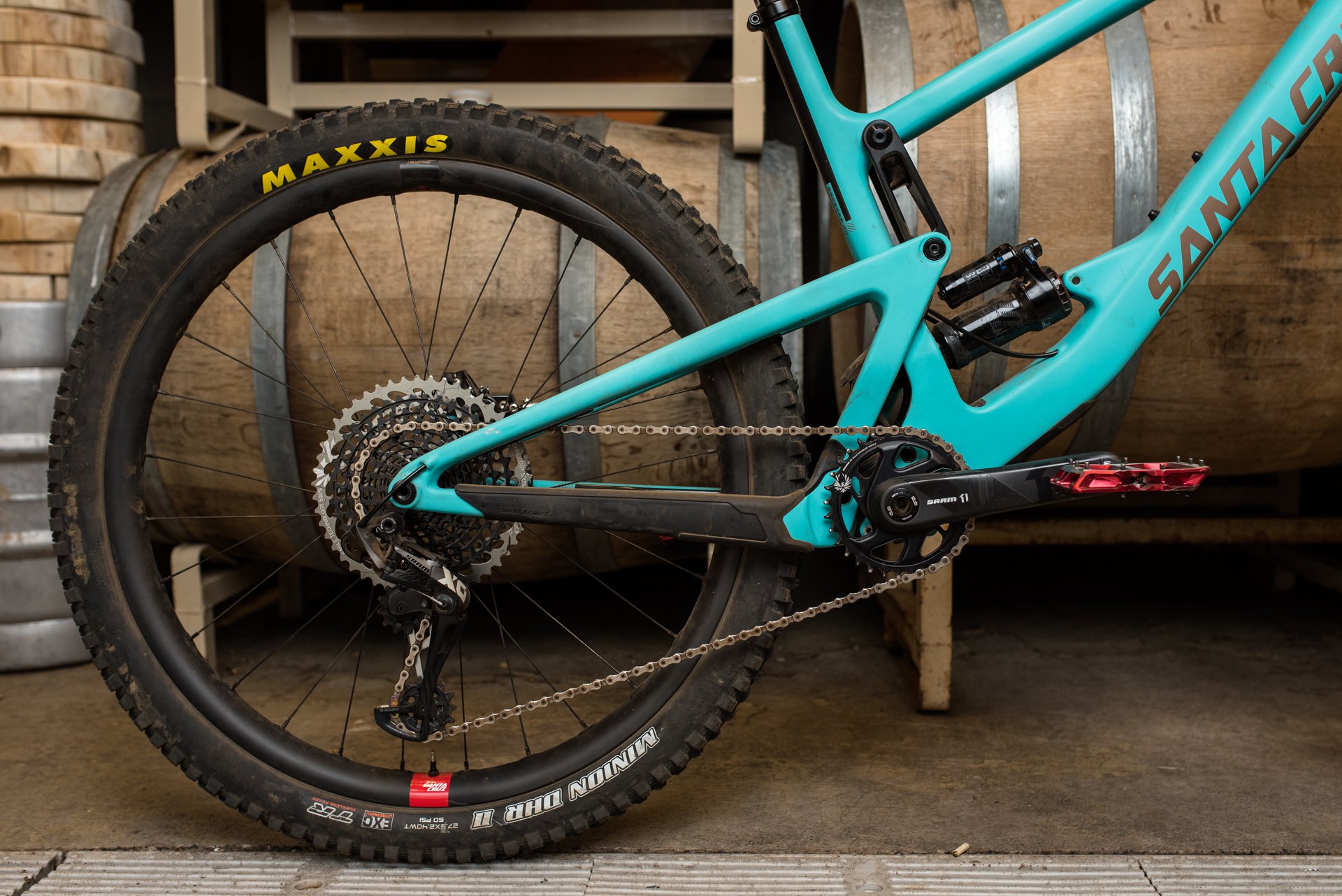 One downside to the larger frame* is that it's even harder to get on the back wheel. It used to be easy to pull up into a manual and go too far on most bikes, but I find it very challenging on the XL Bronson, and most of the bikes I've ridden recently. It was tough on the large as well. I can wheelie the bike at least as well as most others I've ridden but that's not something that comes in handy on the trail like a brief manual (the only kind I can do). Otherwise it's all golden. The saddle is more comfortable because of the slightly more stretched out and angled position, the bike is more stable, thanks to feeling like I am in the frame rather than on it, and I have lots of space to move my weight forward and back without courting calamity. There is no looking back; my future will only include bikes that fit. 

*another is resale - XL bikes are harder to sell than larges which are harder to sell than mediums
A nice bonus is that the Bronson V3 feels incredible in the air. I have recently found myself boosting moves that normally scare me. It's equal parts balanced and poppy, thanks to the supportive rear suspension. This goes for drops, step downs or kickers; every air delivery method feels much better on the Bronson than any other bike I've ridden recently. Unfortunately I can't tell you why that is, but I suspect the generous reach and the low centre of gravity each play a significant role.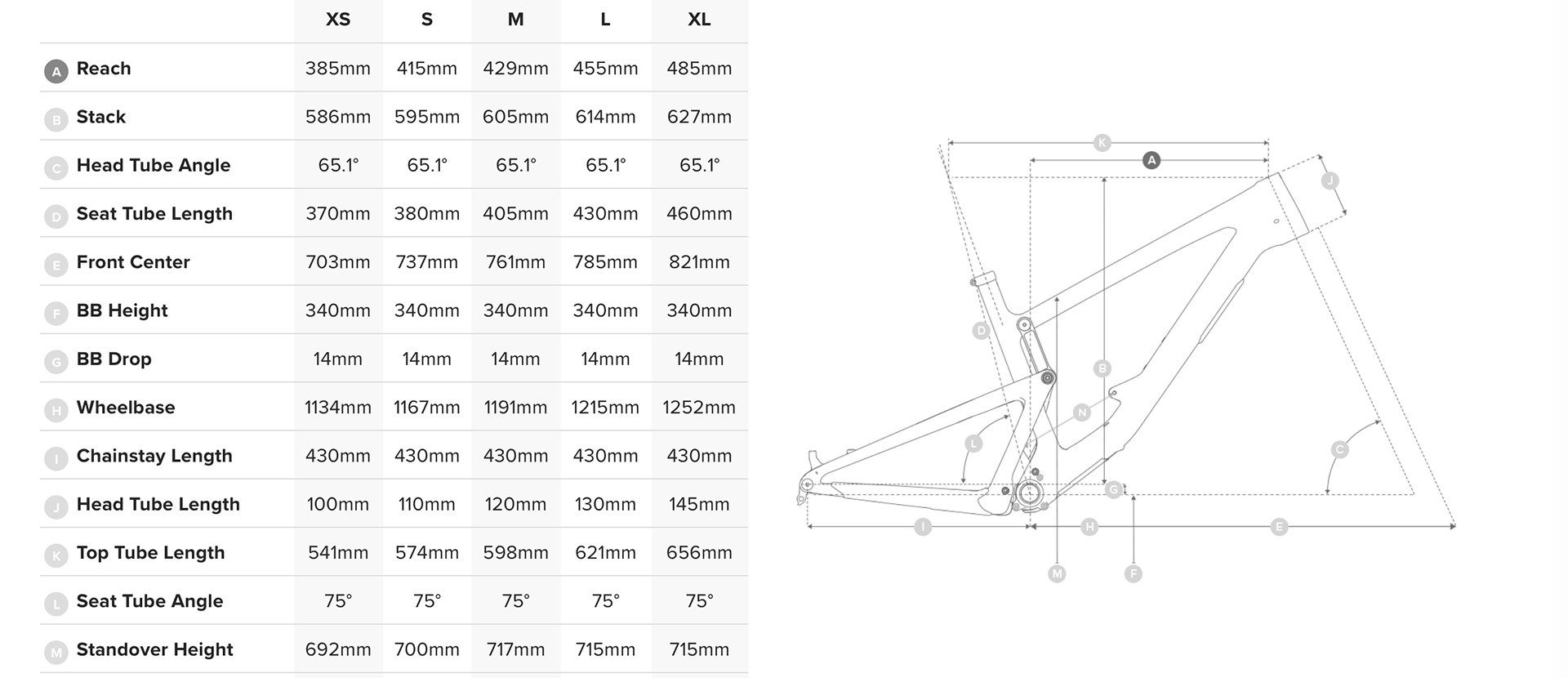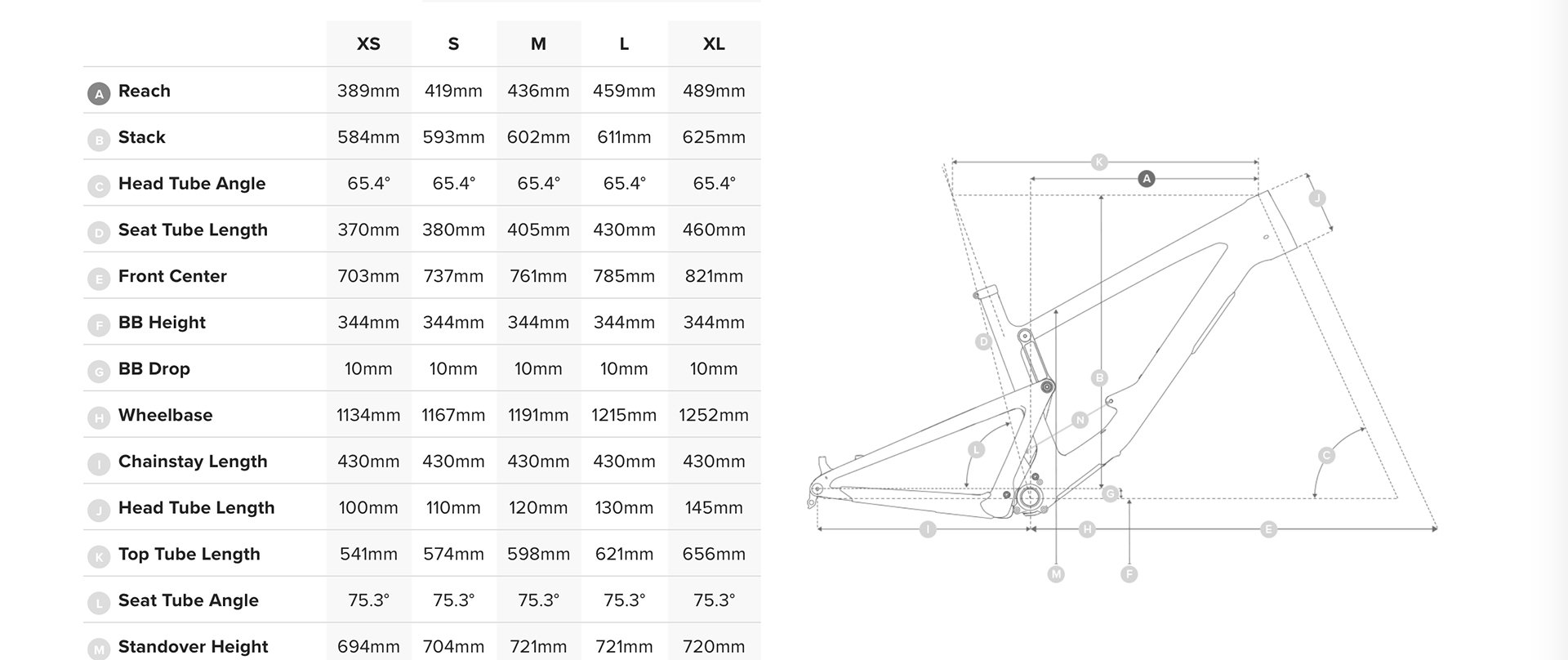 Carbon Cash
In the first big wave of carbon frames, when a few companies seemed to have found a particularly profitable niche, aluminum frames started to disappear. Ibis and Yeti no longer produce aluminum bikes and I wondered if, as it seemed for a time, Santa Cruz would go the same route. Thankfully aluminum bikes have returned to the line, nudging prices below the dentist threshold. 
For 3500 USD, or 200 bucks more than the price of a Carbon CC frame and shock, you can get a complete Bronson R. If you are wondering how different they feel, in the words of product manager Josh Kissner, "They really don't ride too much differently- mostly just a bit heavier."
If you don't want to drop dental cash but you are still after carbon, the least expensive C model (vs the premium CC frame) will set you back 4400 USD. Adding a set of Reserve wheels to any build will add 1200 USD. 
Cable* Porn 
(and Line for sticklers)
If you have ever built a bike and you are even somewhat fussy you have likely agonized over the length of your cables and lines. I like mine to be as short and tidy as possible, with loops that are sized equally and symmetrical. This is what is right in our line of vision on the bike, particularly when we you are drooling from fatigue at the top of a climb. 
Factory builds rarely come with tidy cables and there are some obvious challenges. Since this bike is the largest size available in this model you can expect to see riders much taller than I am on it meaning they would need to reveal more seat post. Cutting the line for the Stealth Reverb short would be a bad idea, since you can't make it any longer. Still, I'd like to see tidier cables than these.
I asked Santa Cruz product manager Josh Kissner how these lengths are determined: "Brake hose lengths are determined by our Engineering tech, and are meant to reflect the worst-case scenario. Widest bars, etc. We do include spare fittings with the bikes, so the shop can choose to shorten them when they attach the brake hose to the lever. (which come disconnected with the SRAM Stealthamajig fitting that's designed for internal routing). Or later if desired- they come in the bag of goodies we send along, like spare derailleur hanger. Cable length is determined by the shop because we don't string cable and housing."
The bike we got wasn't likely a production bike so, as Josh put it, "anything could have happened." He went on to outline his philosophies further; "But yes - the goal is to have it be a bit longer than 'pro mechanic' length to account for differences in preference and setup. I've found myself leaving stuff longer over the years, which makes it easier to pack them for travel, and offers plenty of length for a few take-apart and put-back togethers where you need to cut and install a new fitting."
Denouement
Before this I suspected that tweener wheels were dead to me. I'd been enjoying myself so much on 29" wheels that I doubted I'd ever want to go back. The Bronson, as you may have noticed, has changed that. I still enjoy riding big wheels, but I love the cornering angles, pop and maneuverability of fun-sized hoops. I haven't noticed any negatives at all, and I'm sold on the 2.6" minions mounted on Reserve Carbon 37 wheels for the riding on the North Shore.

The way bikes are currently progressing, it feels a little like Groundhog Day; the bike I am currently testing is often one of the best bikes I have tested. Virtually every element is shifting and improving and conspiring to create bikes that ride better than those that came before; suspension components and kinematics, geometry, wheels and tires, brakes and drivetrain. As a bike reviewer this is a challenge because I often find myself hitting high water marks and wondering if I've already said that about another bike. 
Here's one I've said before, with a slight twist; this is the closest I've come to one-bike-to-rule-them-all for riders with access to aggressive terrain. I haven't found a trail situation too aggressive for this machine and it's incredibly happy in bike parks, but there is no climbing tax applied. 
And here's another. One of the best ways to measure the utility a bike delivers is the 'take me anywhere' question. If I knew I was being sent to an unknown mountain biking destination, but lacked any info on terrain, elevation or trail difficulty, the bike I would choose today is the Bronson CC 27+ I rode yesterday. I'd pack this seafoam beauty into a box without a care in the world.
It's too capable to be called a trail bike but it climbs too well to be labelled enduro or all-mountain. 

The Bronson is something all its own.
---
For more on the Bronson check out
AJ's review here
and our interview with product manager
Josh Kissner here
. After that head to
santacruzbikes.com/bronson