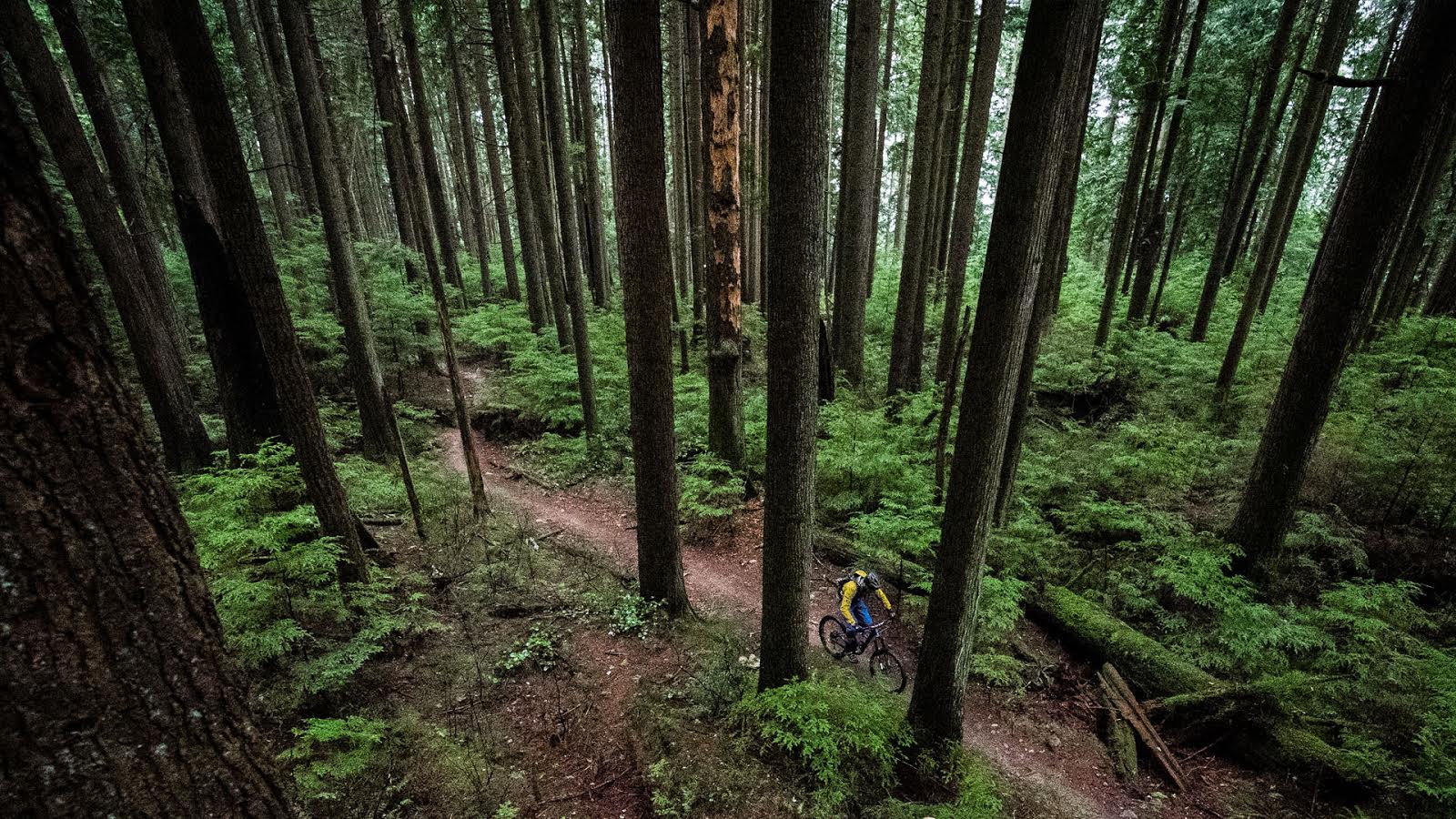 Santa Cruz Bikes: SOLD!
Every now and then the first email you open sets the tone for the day, which is what happened this morning: "Santa Cruz sold to Dutch Holding Company". It was a subject line only 'nm' mail: no message, no details.
So I thought it was a joke, albeit a weird one. And a bit cruel. Would Roskopp really sell the iconic bike brand he co-founded in 1993 with Rich Novak? The Santa Cruz that has gone from boutique brand to über boutique brand? Is nothing sacred?
Well, the news is true. However we have a bit of an aversion to regurgitating press releases around here, so I dug around to get a bit more detail and collared Will Ockelton, Santa Cruz's Marketing Director. He confirmed that yes, it is official, and yes, it truly is going to be business as usual as they move forward. So, what's the deal with the sale? Is this just a case of Roskopp and Novak cashing in?
Thankfully, no (although you can bet it was a hell of a payday for those two). Santa Cruz has fielded purchase offers for years, but none were the right fit. Pon Holdings (the buyer) has a history of holding and building brands, they don't target companies for re-organization and resale. Ockelton continued by addressing what Pon can do for Santa Cruz: "we were in a cannery three years ago, the recent move and expansion was already a big undertaking for us. Pon adds a lot of logistical power but things like assembly will remain in Santa Cruz". So there's one huge question answered, which explains why Will was upbeat and sounding fresh on the phone this morning, despite celebrating the news well into last night, after it was made official to the staff in Santa Cruz. The future of assembly is question #1 for most, however Santa Cruz wants nothing to do with cutting their strong ties to the community and staff in their eponymous town.
And how did they celebrate? With a bike ride, of course. There was a  bit of a party after that, too – one part pre-Fourth of July staff party, one part "hey, we were just sold but it's a good thing – it's going to be business as usual around here".
This acquisition allows Santa Cruz to keep doing what they've been doing all along, but will provide capitalization, infrastructure, and advanced distribution systems (Pon is also a player in the automotive world) to help them manage and master the worldwide demand for their bikes.
Why worry about getting bigger? Are you going after Trek and Specialized? Ockelton: "We're not going after the big guys. We just want to keep making good bikes and watch The Syndicate try to win races." As proof? If they truly wanted to go after those guys, they would have to round out their retail offering and start making hybrids, pumps, accessories, etc. and they have no desire to get into those categories. Yesterday's Santa Cruz is today's Santa Cruz. Rob Roskopp stays on as CEO, Joe Graney as COO, the design, sales, and marketing teams remain, assembly and the facility in Santa Cruz aren't going anywhere. The Syndicate remains unchanged – something that won't surprise anyone who knows Roskopp and the rest of the staff's commitment to racing – especially DH.
Any specific projects or undertakings planned? "Nothing at the moment – that work is just to begin", Will said.
Below the line is the official release from Pon Holdings. Santa Cruz doesn't have a habit of commenting publicly about the company, so don't expect a platitude-laden release from them. I'm posting it here because it's interesting to note the brands that now make up their bicycle business.
---
 Official Release: Pon Holdings acquires Santa Cruz Bicycles
Almere, 3 July 2015 – With immediate effect, Pon Holdings acquires Santa Cruz Bicycles, the California-based market leader in high-end mountain bikes. Their product range currently includes 16 models are sold in 70 countries did under the brand names of Santa Cruz and Juliana.
The company which Founded in 1993 by former professional skateboarder Rob Roskopp and his associate Rich Novak. The first bicycle rolled out of Their California factory a year later and the design, testing and assembly has Remained in Santa Cruz ever since. Under this new agreement, the company will continue to be based in Santa Cruz and Rob Roskopp will stay on as CEO. The current management team will remain in place and therefore continue to be the driving force behind further success at Santa Cruz Bicycles.
Pon Bicycle Group
Within Pon Holdings, Santa Cruz Bicycles will become part of the Pon Bicycle Group. With the acquisition this year of Earlier BBB Cycling, to internationally operating manufacturer of bikewear, accessories and parts, and the addition of Santa Cruz, the Pon Bicycle Group is making important steps in its development. The portfolio is now composed of: Santa Cruz, Juliana, Cervélo, Focus, Gazelle, Union, Kalkhoff, Univega, Rixe and BBB Cycling. The Group has production facilities all over the world, Including in The Netherlands, Germany and the United States, and is active in over 80 countries. This year, some 800,000 bicycles Will Find Their Way to customers around the globe, generating on expected turnover of over 600 million euros.
About Pon Holdings BV
Pon, one of the Largest Dutch family businesses, is an international trading and servicing company, with a great variety of activities. With Approximately 13,000 employees spread over 450 branches, Pon is active in 32 countries.
---
Well that was a shocker, wasn't it?