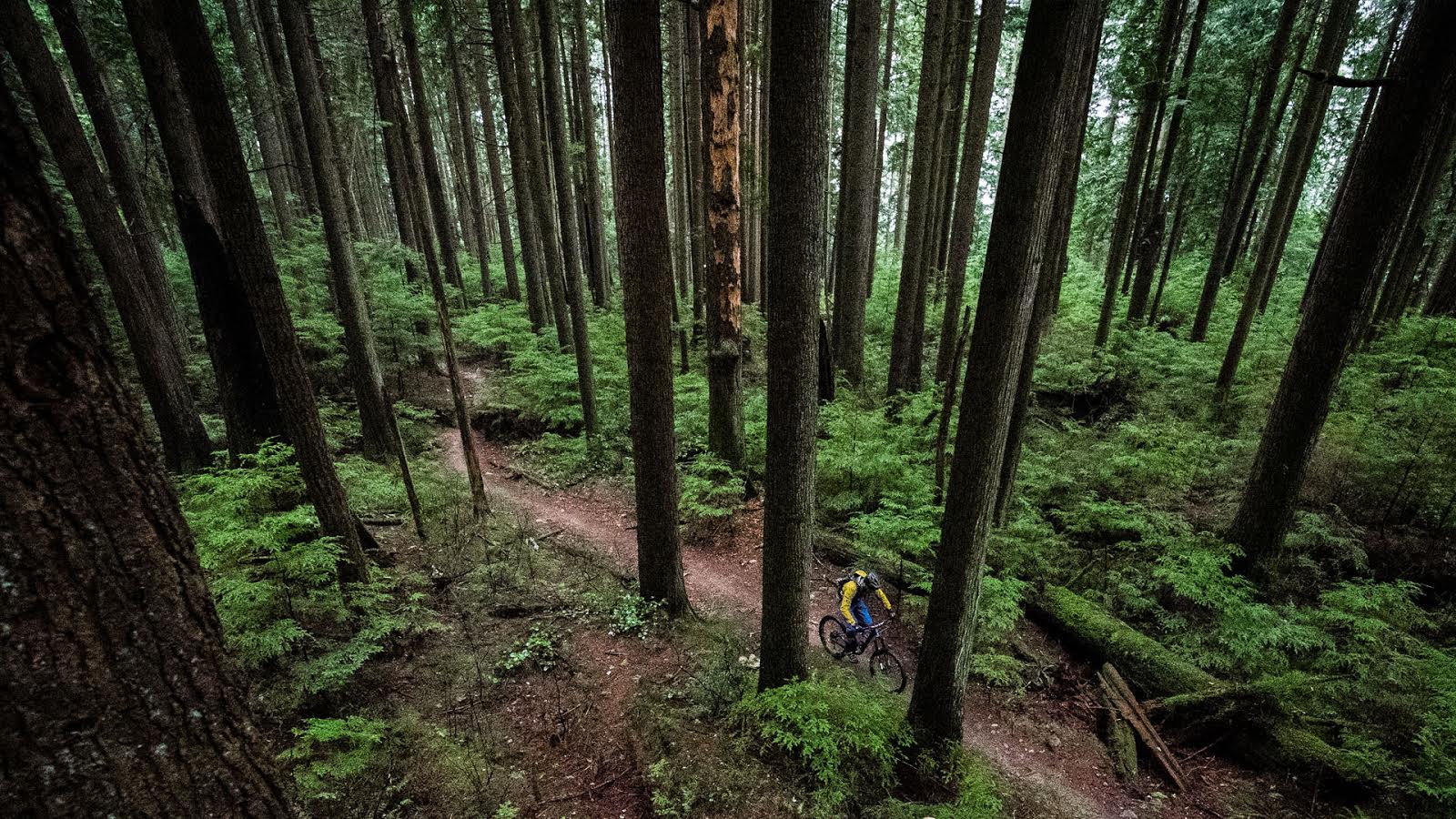 Saboteur to Plead Not Guilty
North Vancouver, May 5th, 2015 – Things have become murkier in the case of Tineke Kraal of North Vancouver, who is accused of sabotaging mountain bike trails near her home on Mount Fromme. Earlier nsmb.com, along with some mainstream news outlets reported that Ms Kraal had entered a guilty plea and that the next phase of the proceedings would be sentencing. This was incorrect. And while that was apparently her intention in mid April, Ms Kraal seems to have changed her mind. Unless a plea agreement can be reached Ms Kraal intends to plead not guilty and fight the charge before a British Columbia Court Judge.
North Vancouver RCMP received video evidence they say indicated that Ms Kraal was laying logs across trails in an effort to harm mountain bikers. RCMP initially recommended three charges. In the end Crown Counsel decided to proceed with one lesser charge. For details on case click here. For more on the charges click here.
This morning Ms Kraal's lawyer, Martin Peters, and Crown Counsel Mark Myhre appeared in front of  Senior B.C. Provincial Court Judge D. E. Moss to discuss the duration of a trial, and to justify the six days counsel has requested. Mr. Myhre indicated that, while the two sides continue to discuss a plea agreement, they are far enough apart to make scheduling court time a necessity.
Mr Myhre indicated the Crown would call eight witnesses, including two experts and that this, as well as half a day of legal arguments, would require four days of court time. Mr. Peters indicated that his client would testify and that the defense would also require experts. Ms Kraal's lawyer told Judge Moss this would necessitate two additional days for a total of six.
A pre-trial conference, to be held in private, is set for Sept. 17th and the trial is scheduled for December 14th-22nd, 2015.
Both lawyers indicated they would continue to work toward a settlement to avoid a trial, but neither would say if they were optimistic about this process. Mr. Myhre added that ongoing discussions are a positive sign.
What is less clear is how nsmb.com, and other news organizations, came to believe Ms Kraal had entered or intended to enter a guilty plea.
I was out of town on April 15th, but I spoke to an individual who was in court at 9:30 am,  when the appearance was scheduled to take place. A bailiff told my source that Ms Kraal's lawyer had appeared earlier in the morning. It appears that my source's understanding that a guilty plea was entered was incorrect and based partially on a misunderstanding. For a guilty plea to have been entered the accused would have had to be present and Ms Kraal has not appeared at any of the court dates.
At that time it appears that Martin Peters told the court his client intended to plead guilty at a future date. At a later appearance, likely on April 29th, Mr. Peters informed the court that his client had changed her mind and would like to proceed to trial. I have made an application for the transcript of the April 15th appearance but it hasn't arrived.
When I asked Mr. Peters today how the media came to the conclusion that Ms Kraal had pleaded guilty his response was, "well to be honest with you, I didn't make it easy on them."
The links below will provide background and editorial on this story.
---
If you would like to comment on this case please be respectful.