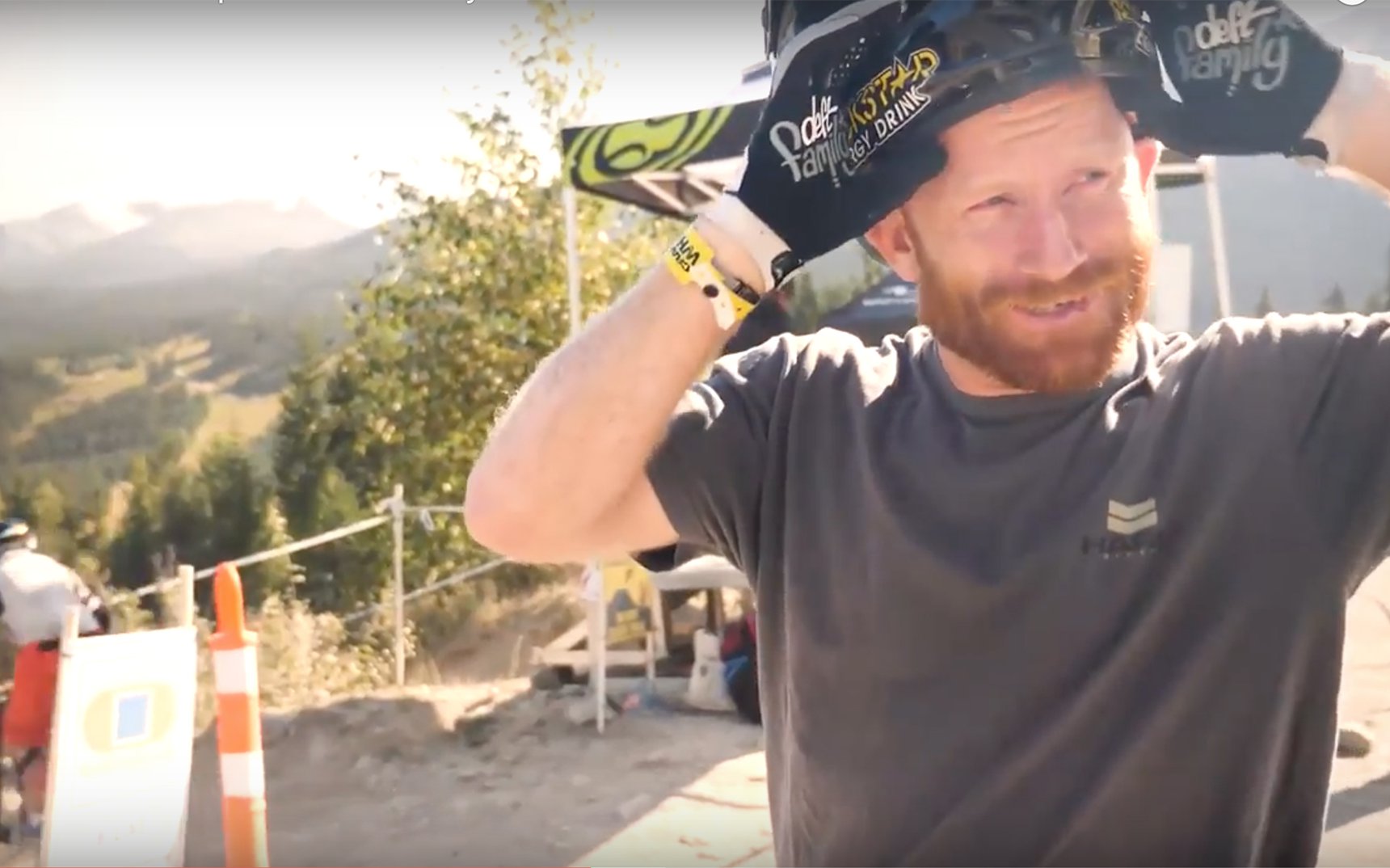 VIDEO
Ryan Nyquist tackles B-Line
You could be forgiven for not knowing a whole lot about Ryan Nyquist - if you don't follow BMX, that is. He is an X-Games Park and Dirt champion, and a pioneer. A few years ago, he took aim at MTB Slopestyle, successfully qualified for Joyride in 2016, and placed 9th. So, in case you think any BMX star can just jump on big wheels and dominate, ask Ryan about it: it's not that simple.
This year, he improved vastly on last year's 9th place and stepped onto the podium in 3rd place.
This video is a bit of fun, and a massive departure from every other 'cool guy' vid that came out of Crankworx. Nyquist is a fun-loving, down-to-earth guy who clearly hasn't lost sight of the importance of having fun on two wheels.