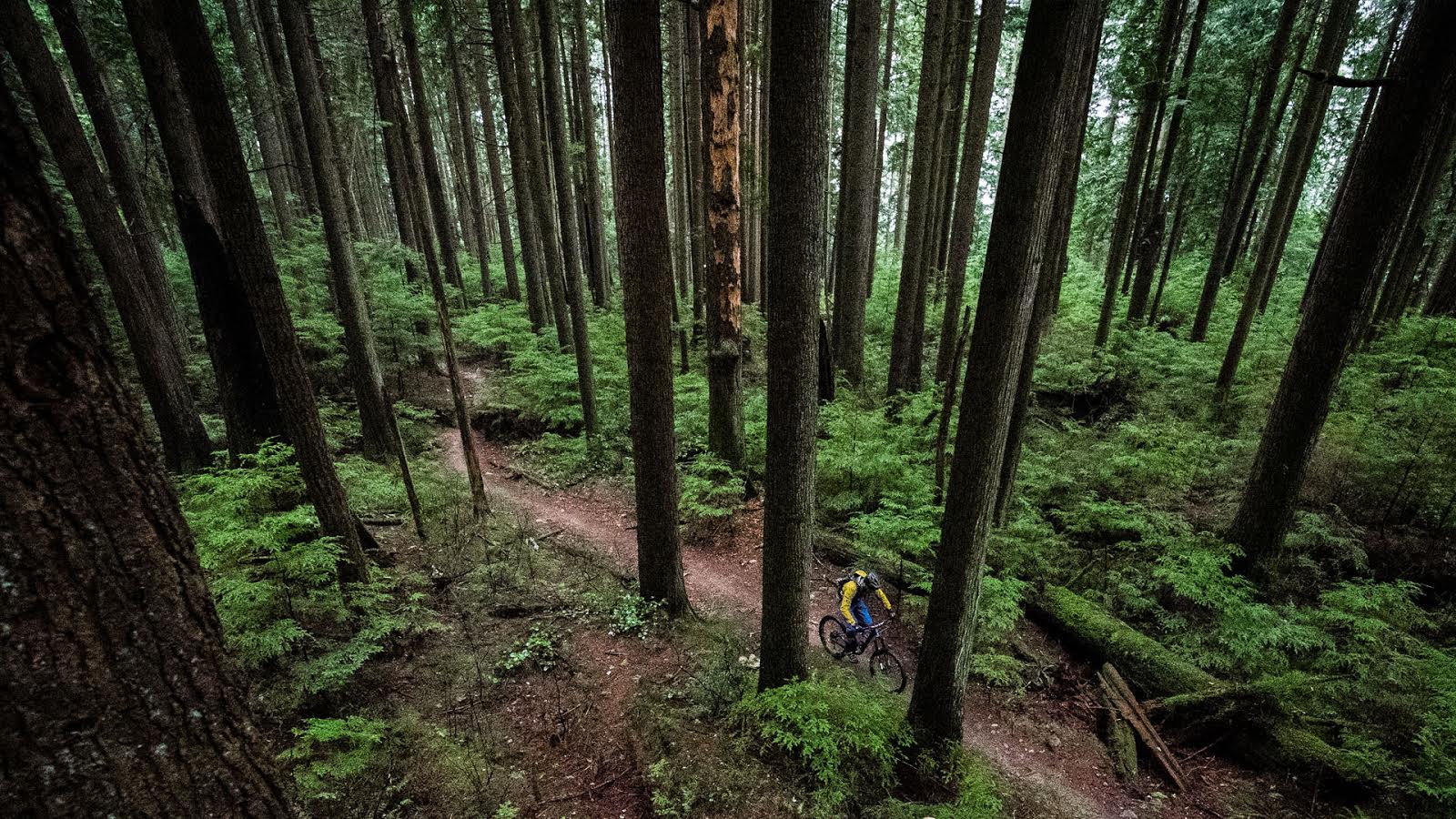 Running Roughshod
Hey Uncle Dave,
As per usual, I spent my morning poring over various mountain bike websites, watching the latest and greatest videos.  This morning was especially exciting as a few sites featured a new short film from *redacted* called *redacted*.  As you previously mentioned, *redacted* is *redacted*, and he begins the film by saying *redacted* before proceeding to unleash all manner of mayhem and glory.
BUT…
We have a problem.  In many parts of the world, mountain bikers are fighting a mostly losing battle over trails access.  IMBA and the STC are (finally) working together to show how responsible and sustainable our sport can be, and a single freeride video goes and throws that image out the window.  If I were someone like the Skull Saboteur, I'd just point to *redacted*'s new video as evidence of our reckless disregard for nature.
Clearly not every rider rips freeride (or any type of ride) like *redacted*, but his videos, and those like it do inspire us.  All it takes is one or two copycats, kids who spy a sick off trail line, or someone who just doesn't know better.  Their actions could have significant ramifications for all the rest of us in this amazing sport.
Now I'm looking forward to the next big freeride videos like 'Where The Trail Ends 2', as much as anyone, but I'm concerned.  What is the role for freeride in the future of mountain biking, if it is so clearly at odds with the overall struggle to ride that we face?
Sorry for shit disturbing
---
Dear Sauce:
I wrote an answer to your question.  And then we all talked about it.  And we realized that it might be counterproductive to call out a particular rider or video.  There's something kind of sketchy going on in nearly every video ever created that involves somebody riding a bike down a hill made of dirt.  Maybe it takes place on an unsanctioned trail.  Maybe it shows somebody schralping the shit out of a berm.  Or maybe it shows somebody running over trees in the wilderness somewhere (ahem).  If we scapegoat this particular video we might convince ourselves that this is an isolated problem.  So, apologies for the censorship of your letter and of the answer, but I'd like to speak about this in more general terms.  And I'm too lazy to re-write the whole thing.  And we should all probably start getting used to more and more censorship as we careen towards Donald Trump's America.  So on with the subtly altered answer.
We will start by explaining the situation with a little more detail.  First, here is a link to the video that is referred to *link redacted*.  In it, *redacted* spends some time bombing his way through the remnants of a *redacted* while doing his best to *redacted*.  I have no idea how the camera shots keep up with him on his totally random and un-staged line choices, but they manage somehow.  The end result is a unique video that allows us to waste a few minutes at work while helping *redacted* move a few *redacted*.  Everybody wins.
I did not have the benefit of viewing this video before I read your letter so I'm not sure how I would have reacted without your outside influence on my opinion.  But with your thoughts in the back of my head as I watched, I couldn't help but agree with you.
And I can already hear the critics (or the critics of the critics, in this case).  I get that this video largely takes place amongst *redacted*, and it's hard to worry about the impacts of a single set of bike tires in the shadow of so much devastation.  Within a few weeks of filming you would probably be hard pressed to find much, if any, evidence that anything took place.
But…Still…We have what amounts to a video of a mountain biker running over *redacted* in order to move product for a giant conglomerate with a somewhat shady history of questionable business practices and giving a shit about people.  This is far from the most egregious example of filming being done with little to no regard for the environment or surroundings.  But if this is what we get when a professional film crew is working in an official capacity on what is basically a glorified commercial, why are we surprised when some yokels go out and do something far worse which results in lasting damage?  Why does "progression" require noticeable impacts on the environment?  We've become a sport that thinks nothing of carving huge lines across picturesque landscapes in the name of "sick edits" and nobody really seems to think anything of it.
So, I think you are right to raise your hand and ask the question. Is this okay? Is it acceptable to build or do whatever you want, wherever you want, just because you're shooting a bike video?  Where's the line and when is it crossed?  We've always been a band of renegades, but maybe our sport is large enough now that we can't necessarily do whatever the hell we want?  I'm not pretending to have the answers to these questions.  I'm not even really all that sure what to think about it.  I just know that sometimes when I watch these videos some of these thoughts float through my mind.
I think a fair place to start would be with videos like this, where a professional rider and film company are creating content specifically for a sponsor.  Personally, I want to support companies that take trail access seriously, and any company that claims to do so should be able to answer questions about the impacts of their riders during the creation of promotional material.  This could easily be tacked on to the credits.  Was it a sanctioned trail?  Did it take place on public or private property?  Was there any remediation done?  Did the company contribute to trail maintenance in the area?  If these aren't the people to set an example for the rest of us, who is?
Sorry,
Uncle Dave
---
Got a good question for Uncle Dave? You could win a great prize – like these Raceface Atlas Pedals.
Sauce – you win a pair of Raceface Atlas Pedals! They are light, low pro and they come in six colours. Send us an email and we'll sort your prize.
---
Are we holding video producers to a high enough standard?