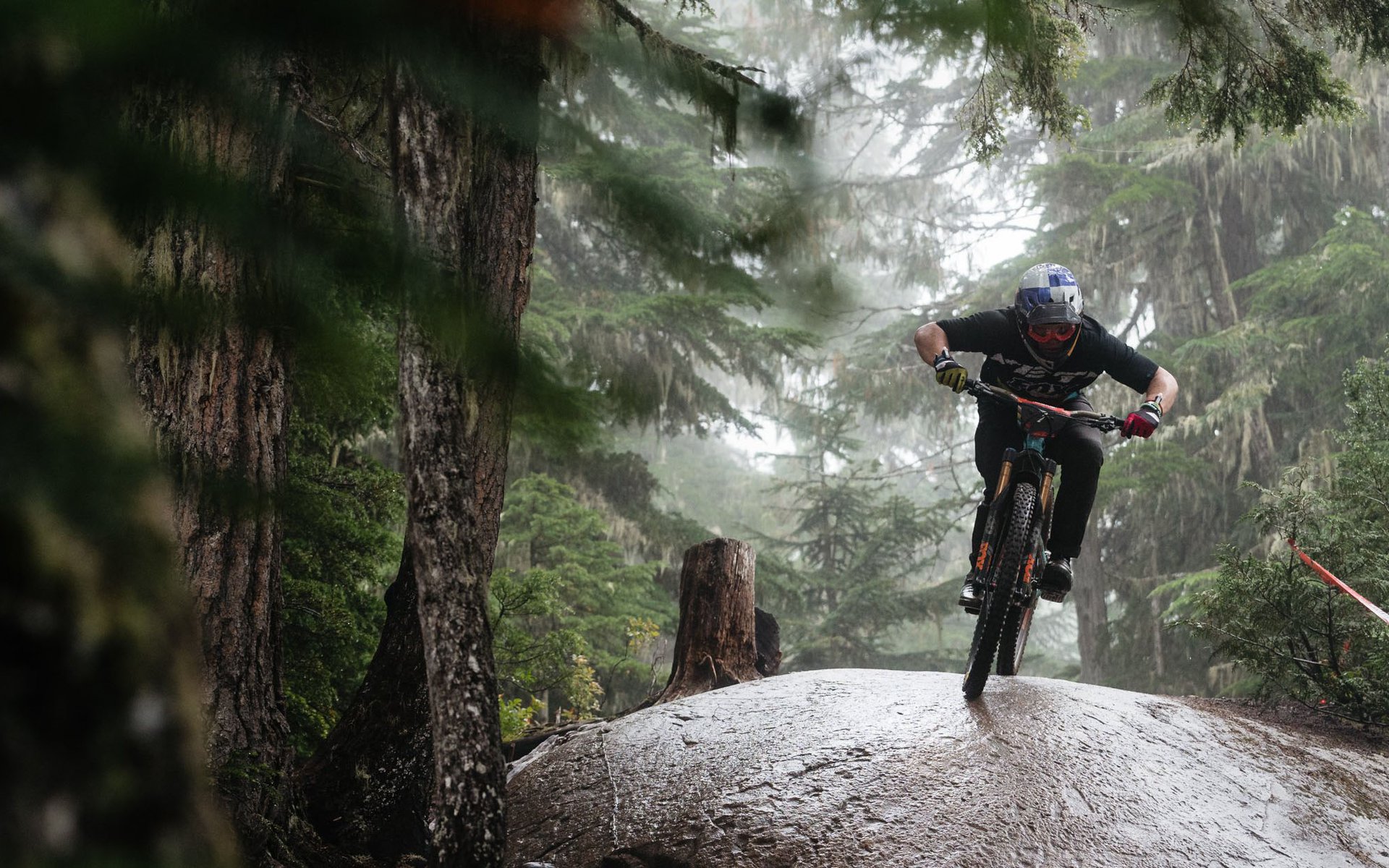 Whistler Enduro World Series Story and Photos
A Rude Return to Racing
Eight months is a long time for a bike racer to watch from home.
When it was announced that both Jared Graves and Richie Rude had tested positive for Higenamine and Oxilofrine at the third round of the 2018 EWS series in Olargues France, Richie voluntarily removed himself from the field pending a disciplinary decision. It was announced in June of this year that Richie was considered to have served his 8 month ban and was eligible to return. It's not yet clear if Jared has been cleared and his focus has been on kicking cancer in the butt. He's recently been cleared and has been getting plenty of time on the gate at his local BMX track.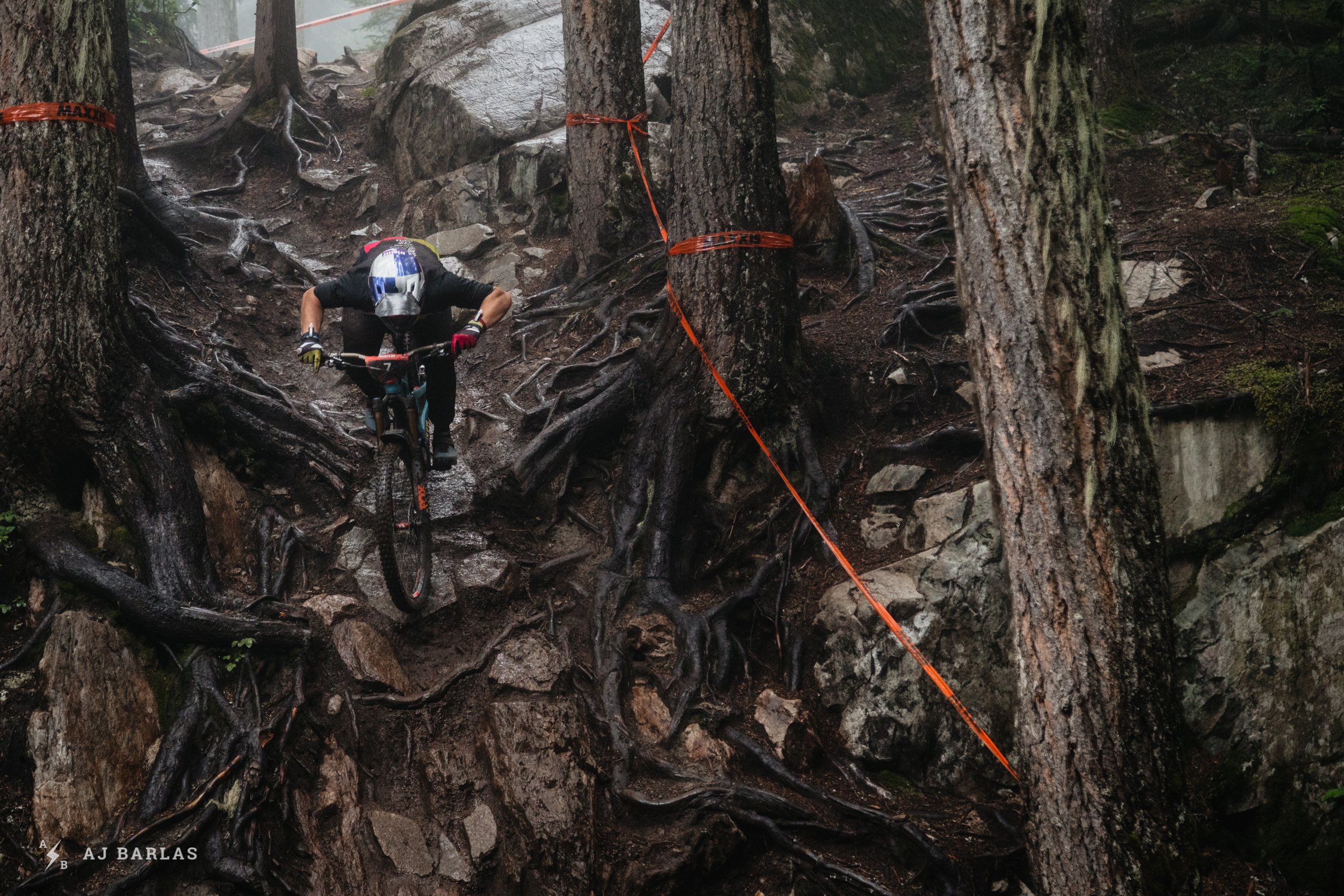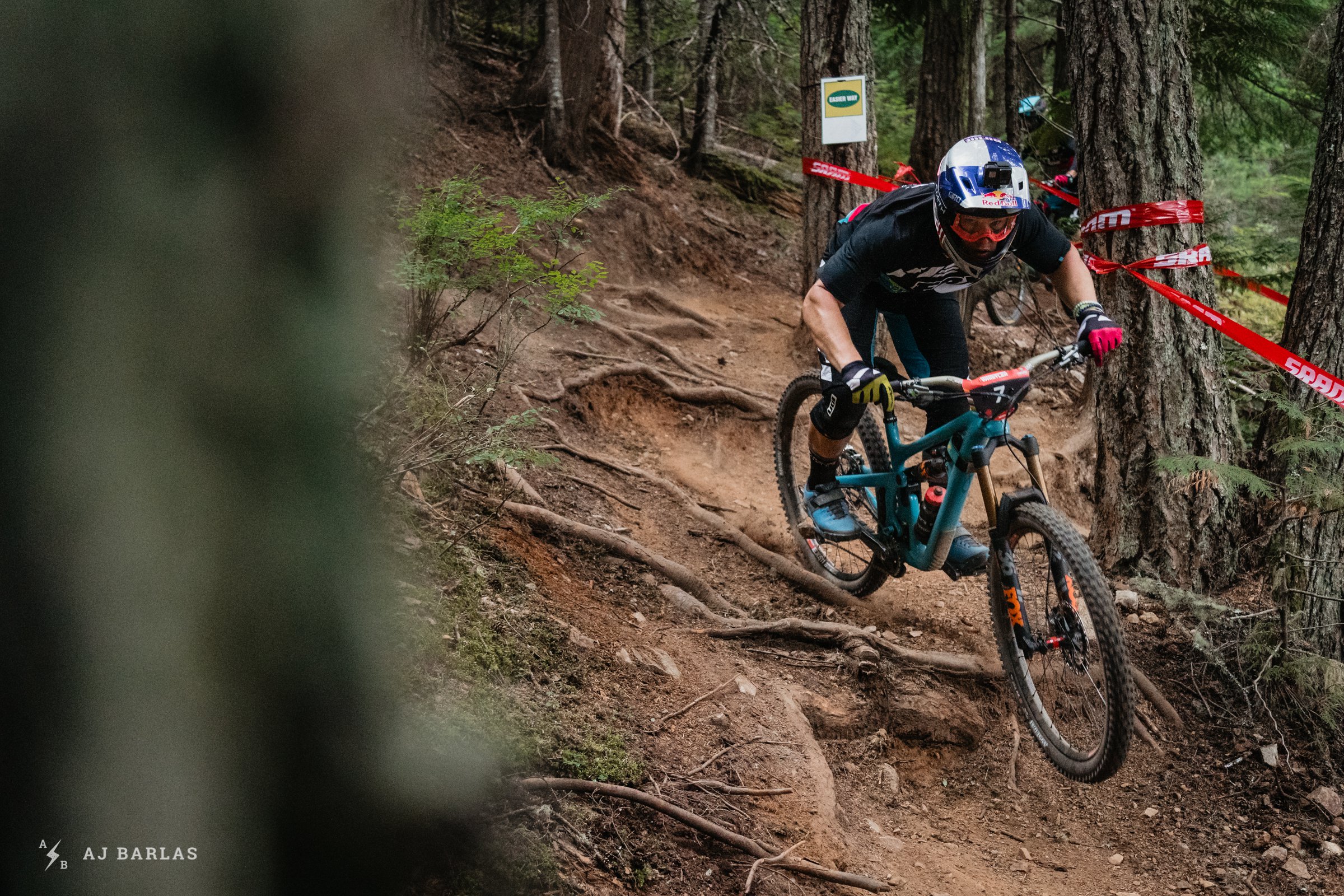 Richie Rude promptly saddled up and beat Sam Hill and the rest of the field in Val Di Fassa Italy by 19 seconds. Without racing for 8 months. Obviously a professional athlete isn't going to jump off the couch and into the fray, and clearly he had been training incredibly hard, but to arrive mid season and win, when all the other riders were battle hardened after three EWS rounds, is remarkable.
Here in Whistler, Richie had a secret weapon. His strategy was to put as much time as possible into the field in the opening Top Of The World stage on Saturday and then keep it tidy for the rest of the race, or as he put it, "crush the first stage." I was told that a few years ago Richie along with Jared Graves "scienced the shit" out of the longest stage of the race, carefully determining where to pedal and where to rest over a number of weeks, until they knew exactly how to go fastest without wasting energy. Clearly Richie shared what he's learned with Yeti/Fox teammate Shawn Neer, who came second, just 33 seconds back from Rude over 20 minutes. I say 'just' because everyone else was 38 seconds back or more. Something to consider though is that we were told by Eddie Masters that the rain began in earnest for the final 6 riders. Richie Rude was unaffected, having started 20th based on his overall points total so that may have had some impact on top racers like Florian Nicolai, Sam Hill and Ed Masters.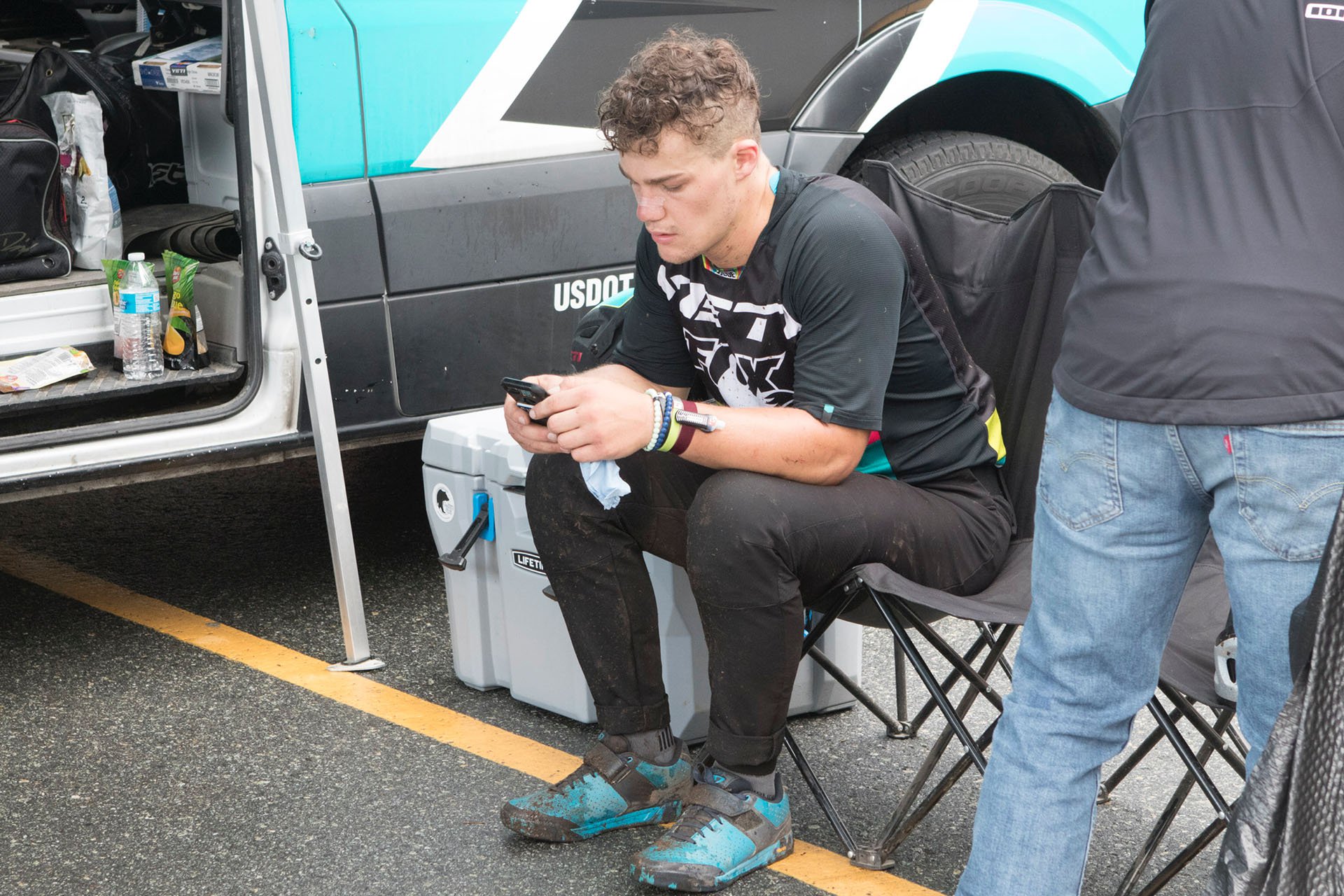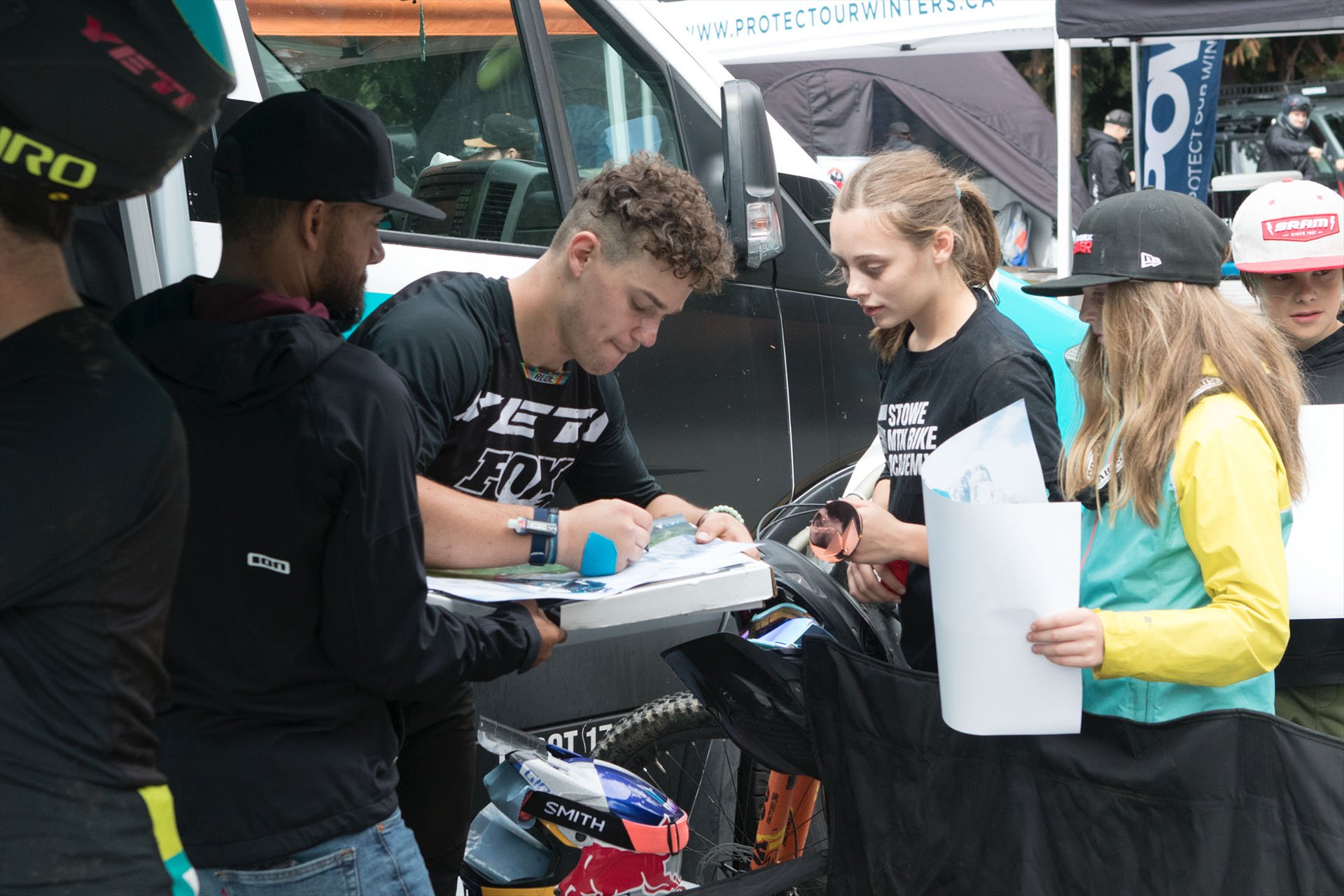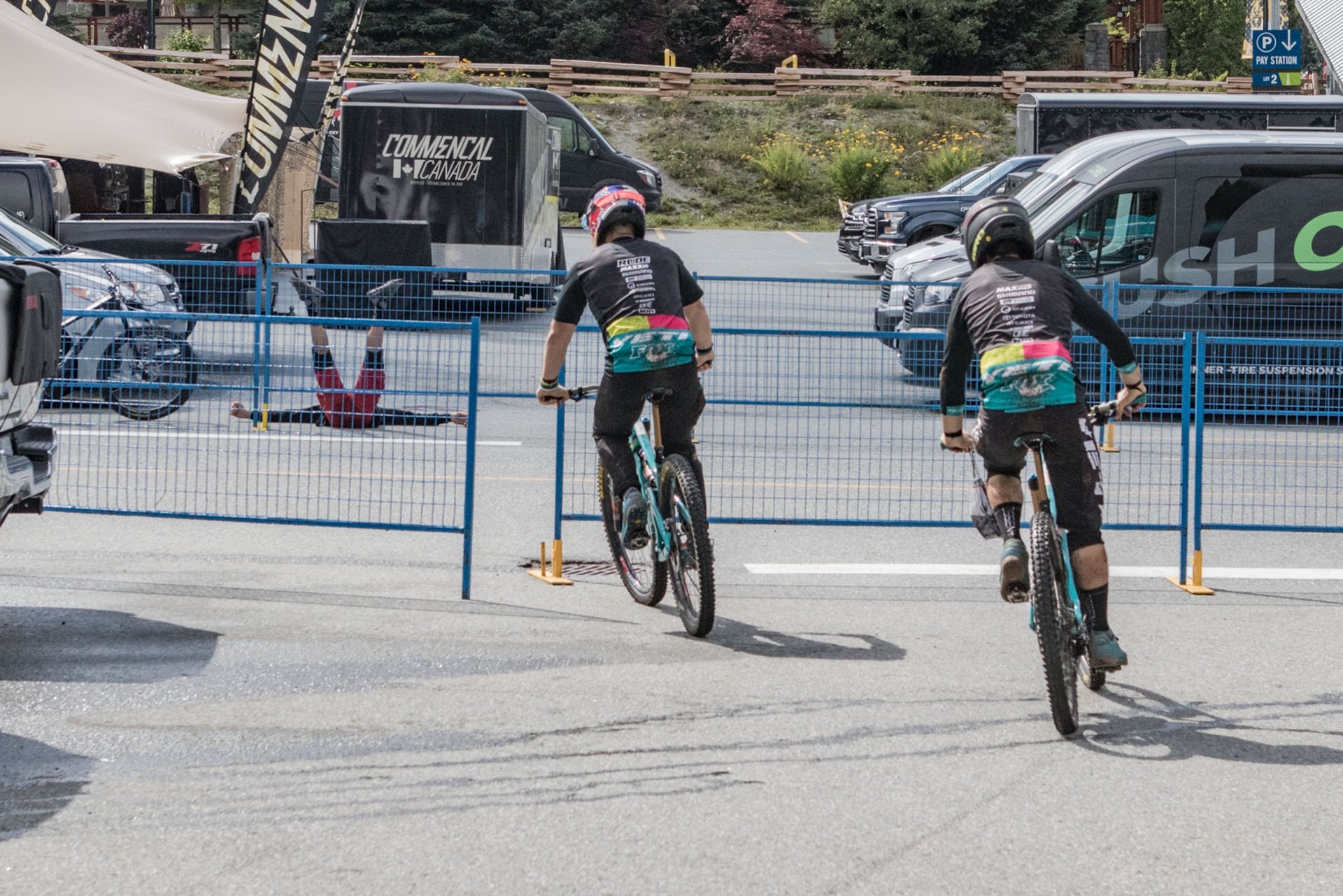 Despite his stated strategy, Richie continued to distance himself from most of the other riders, winning stages 3 and 6 and never finishing worse than 5th. Sam Hill clawed back some time, going 1, 2, 2 in the final stages, but Richie punctuated his victory with a 4 second win over Hill to end the day. In the end Richie's margin of victory, over one of the greatest gravity racers of all time, was just shy of 56 seconds, the largest margin of victory for the year. The smallest margin also involved Rude. Only 0.94 seconds separated Rude from Ed Masters, who was victorious in Les Orres, Richie's second race back.
After the race I asked Sam Hill if he was surprised when Richie returned in such good form; "Nah, I don't think so. That's Richie. He's a strong rider and he only missed 3 races." Sam was pleased with the course this year, including the bike park stages; "the tracks they chose were good ones, not just the bermy ones."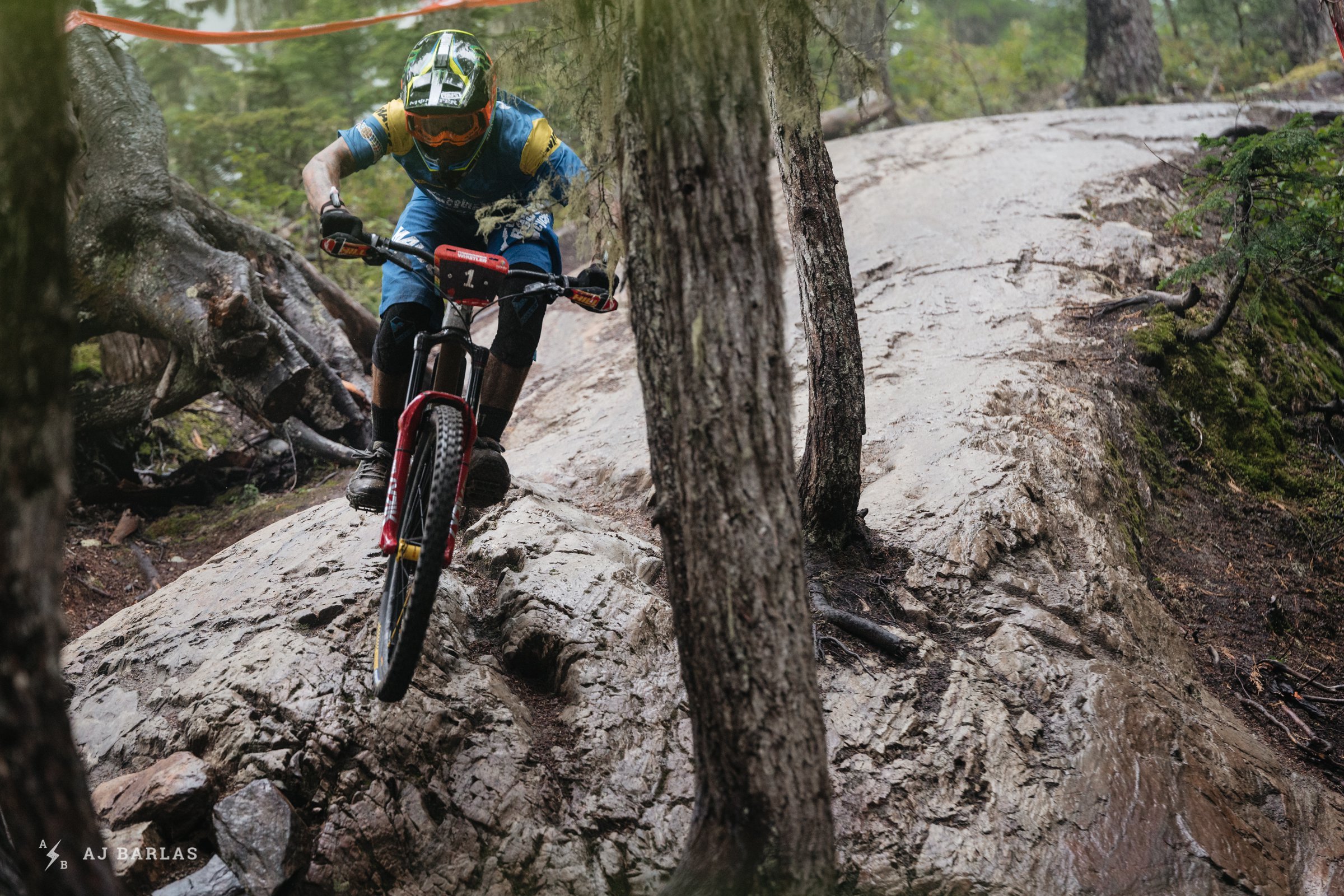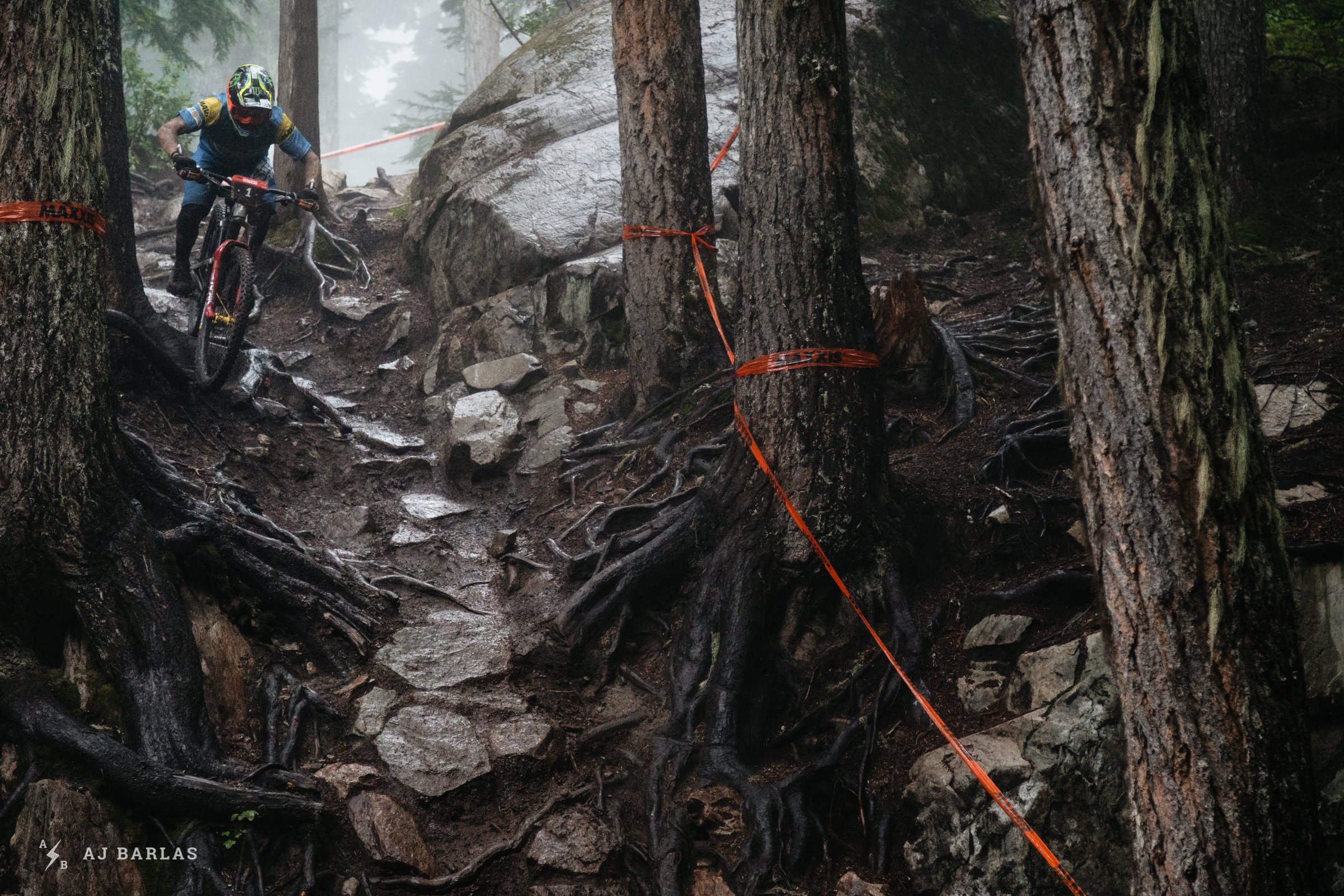 There were some riders complaining about the conditions and apparently even asking for a stage to be removed because it was too difficult, but not Sam; "It was greasy this morning and worse over the other side.* I enjoyed it over there because it was hard." That's Sam Hill for you, relishing tracks that had the best riders in the world nervous.
*I believe Sam was referring to stage 3 on Blackcomb but he could have been referring to stage 4 in Creekside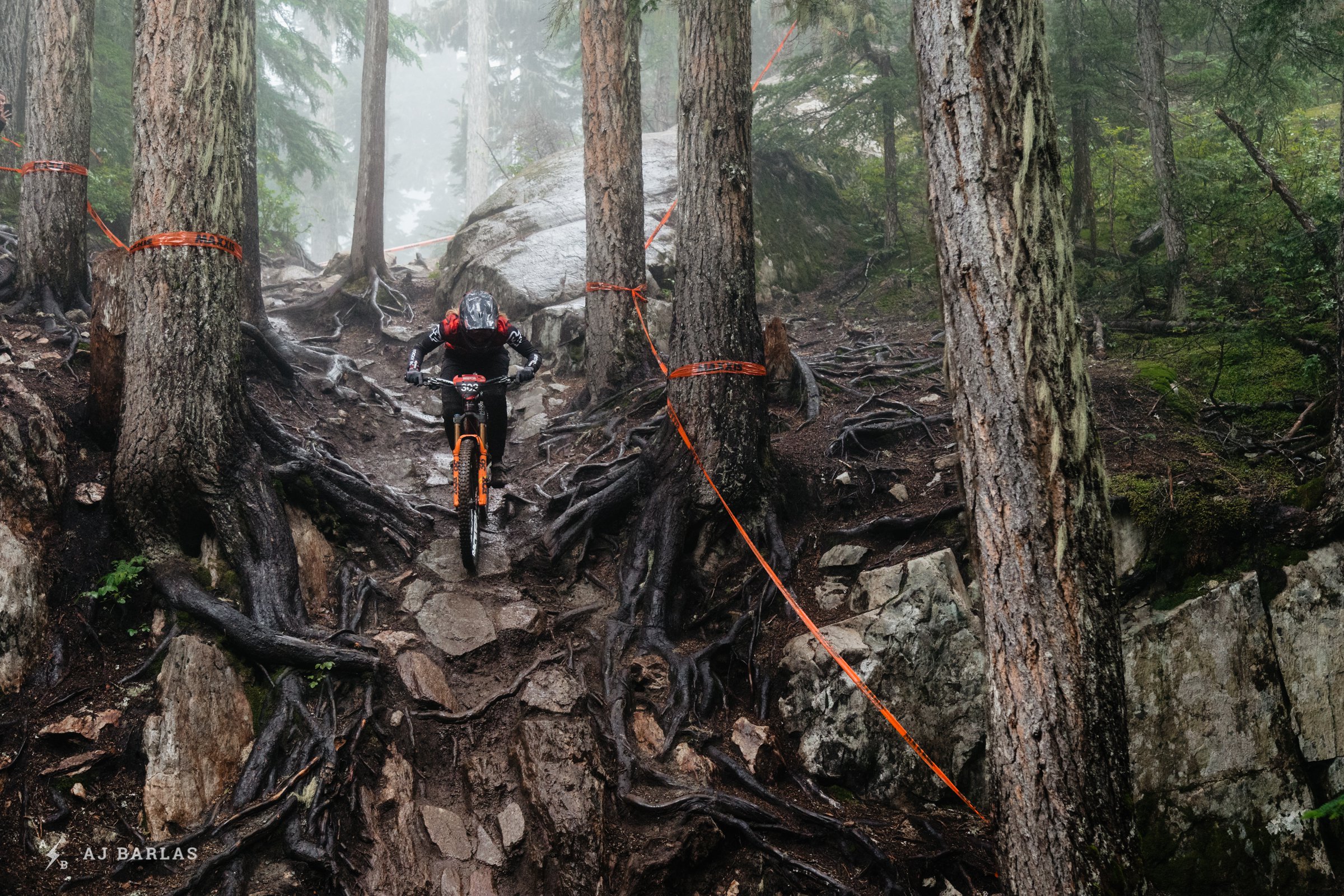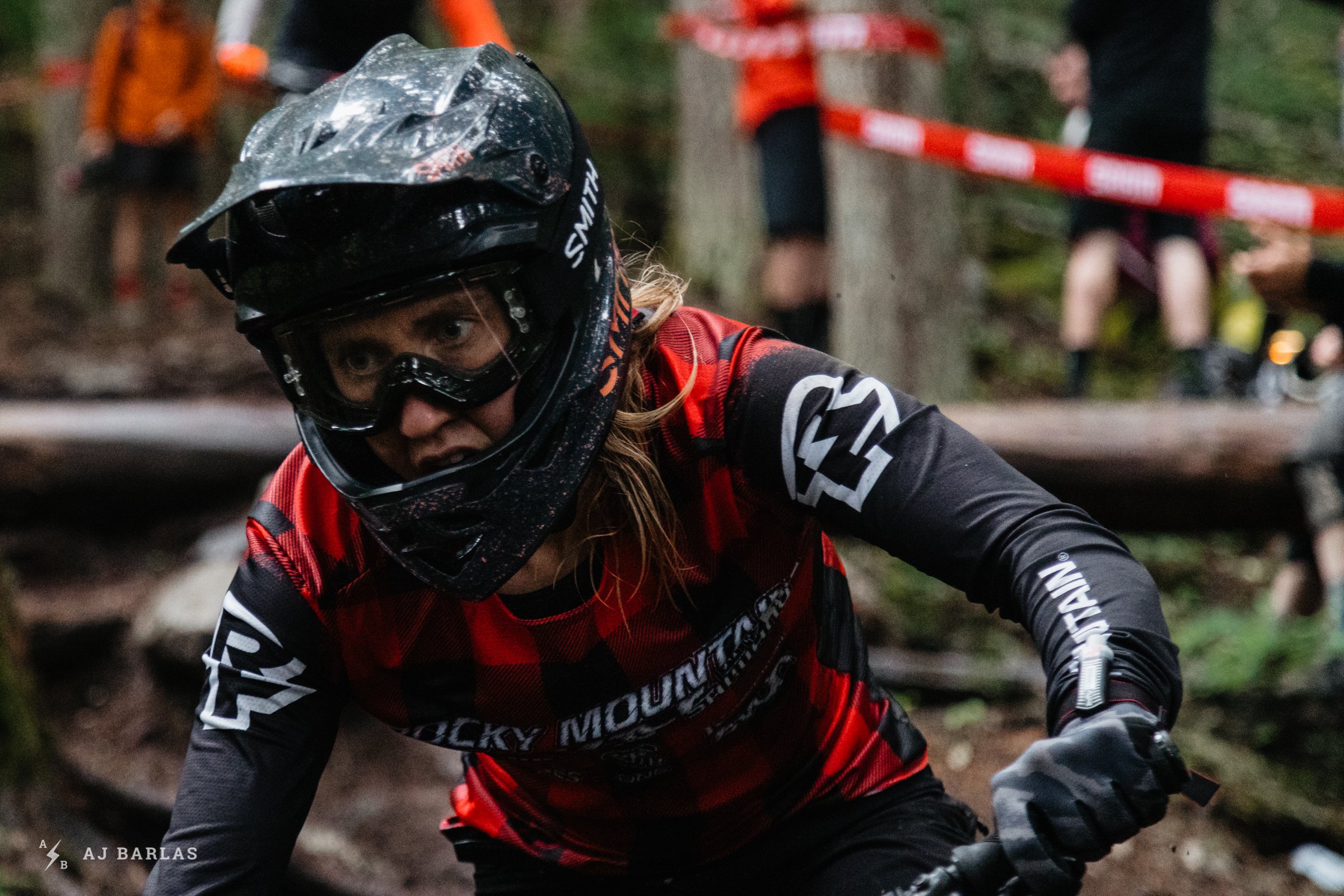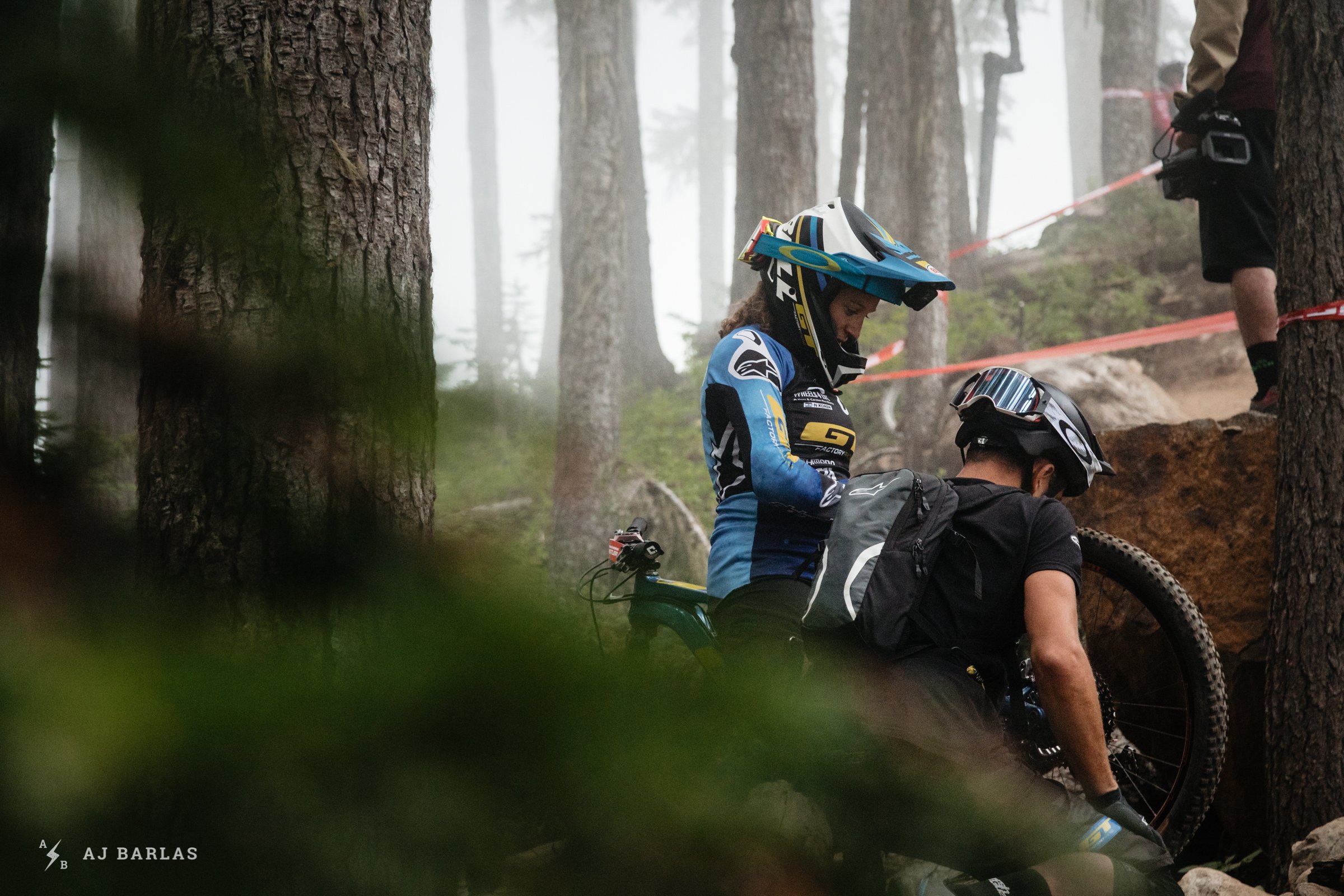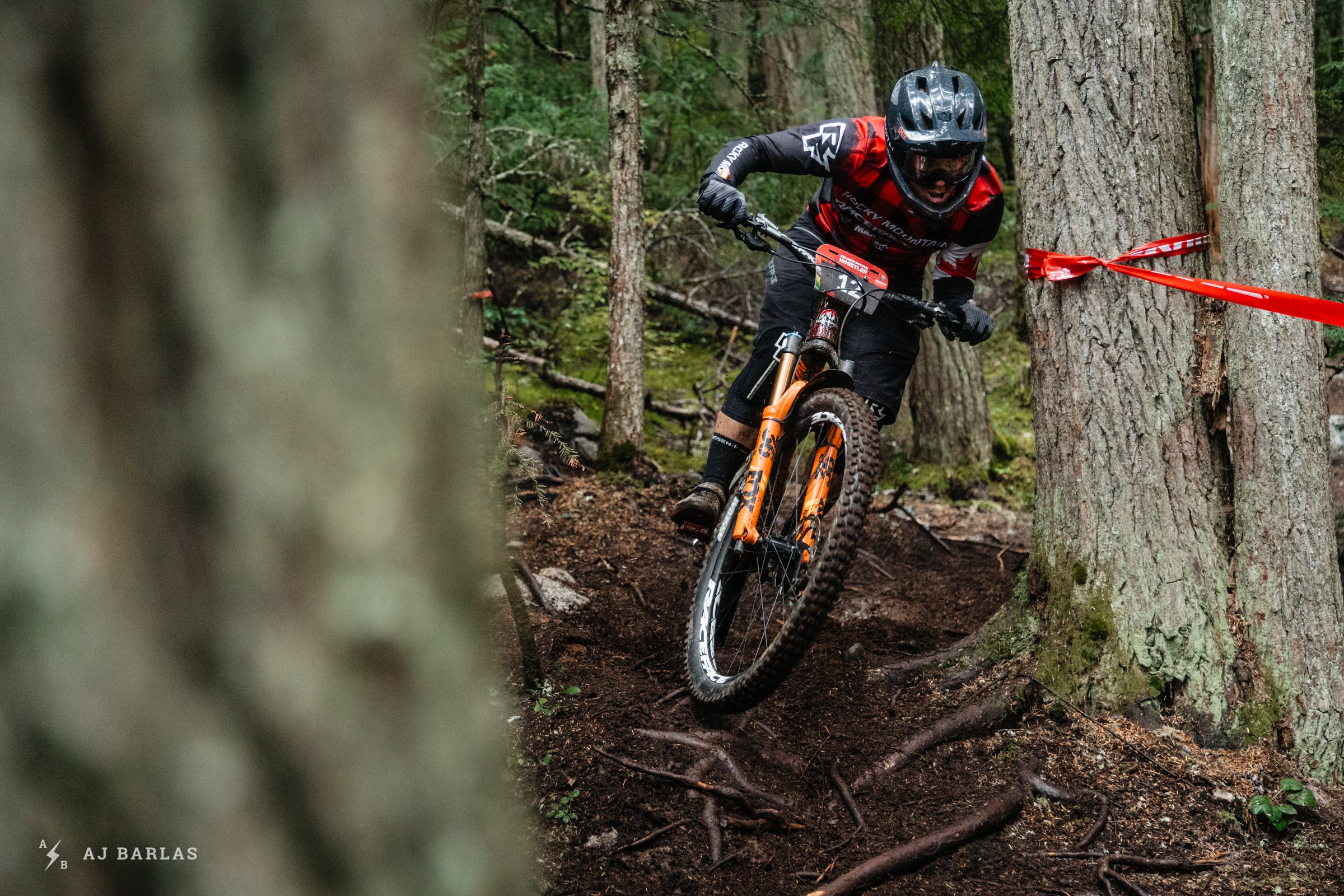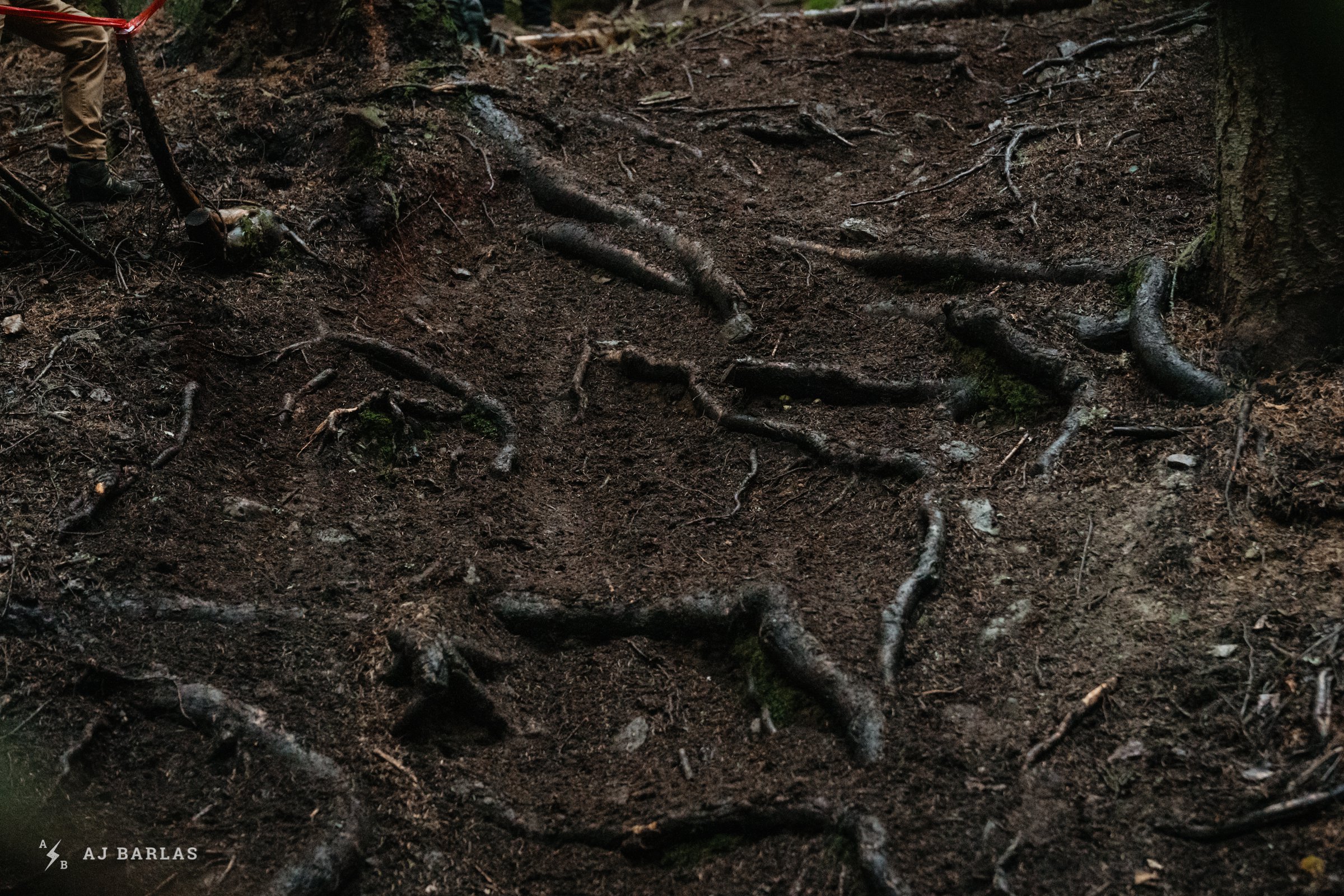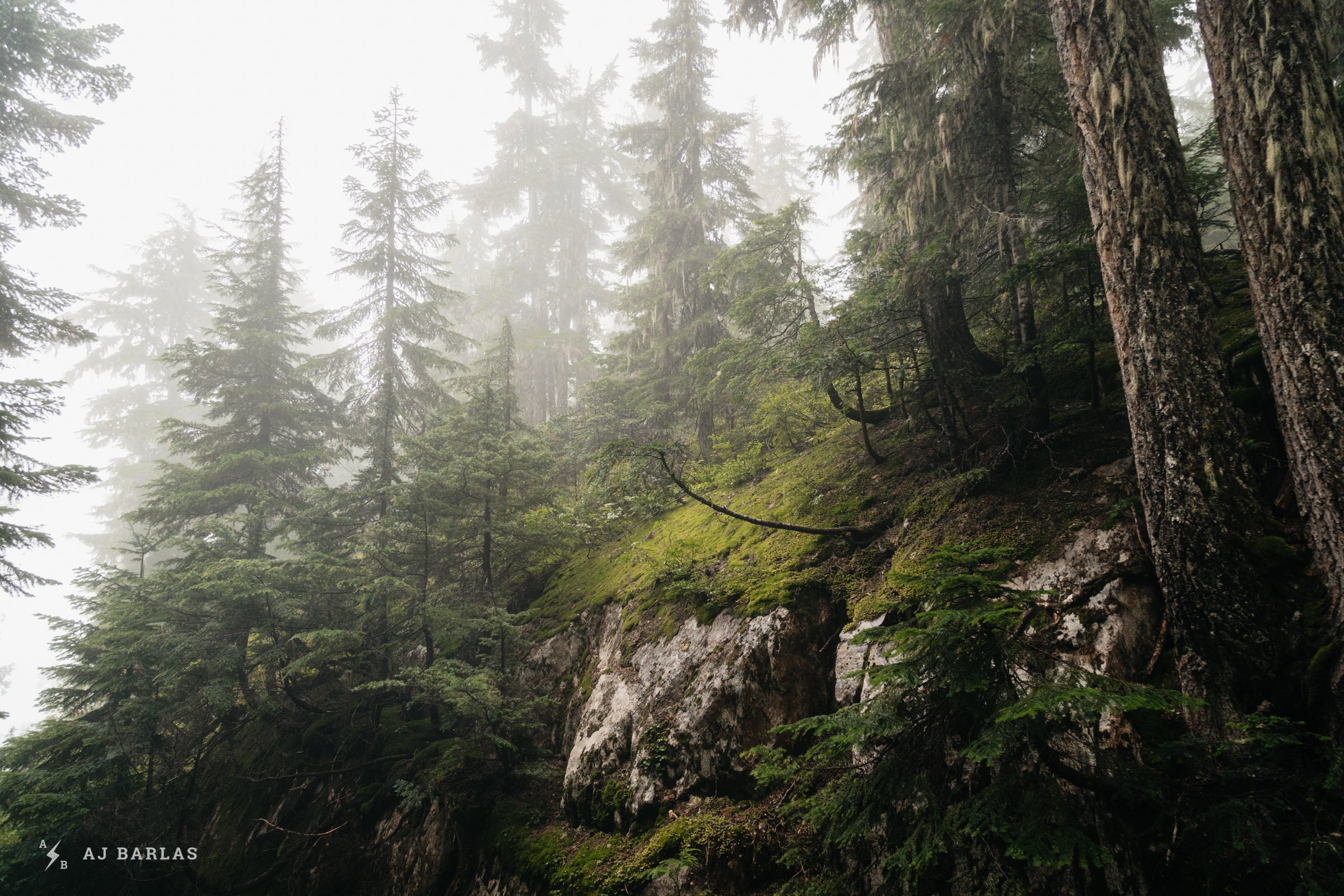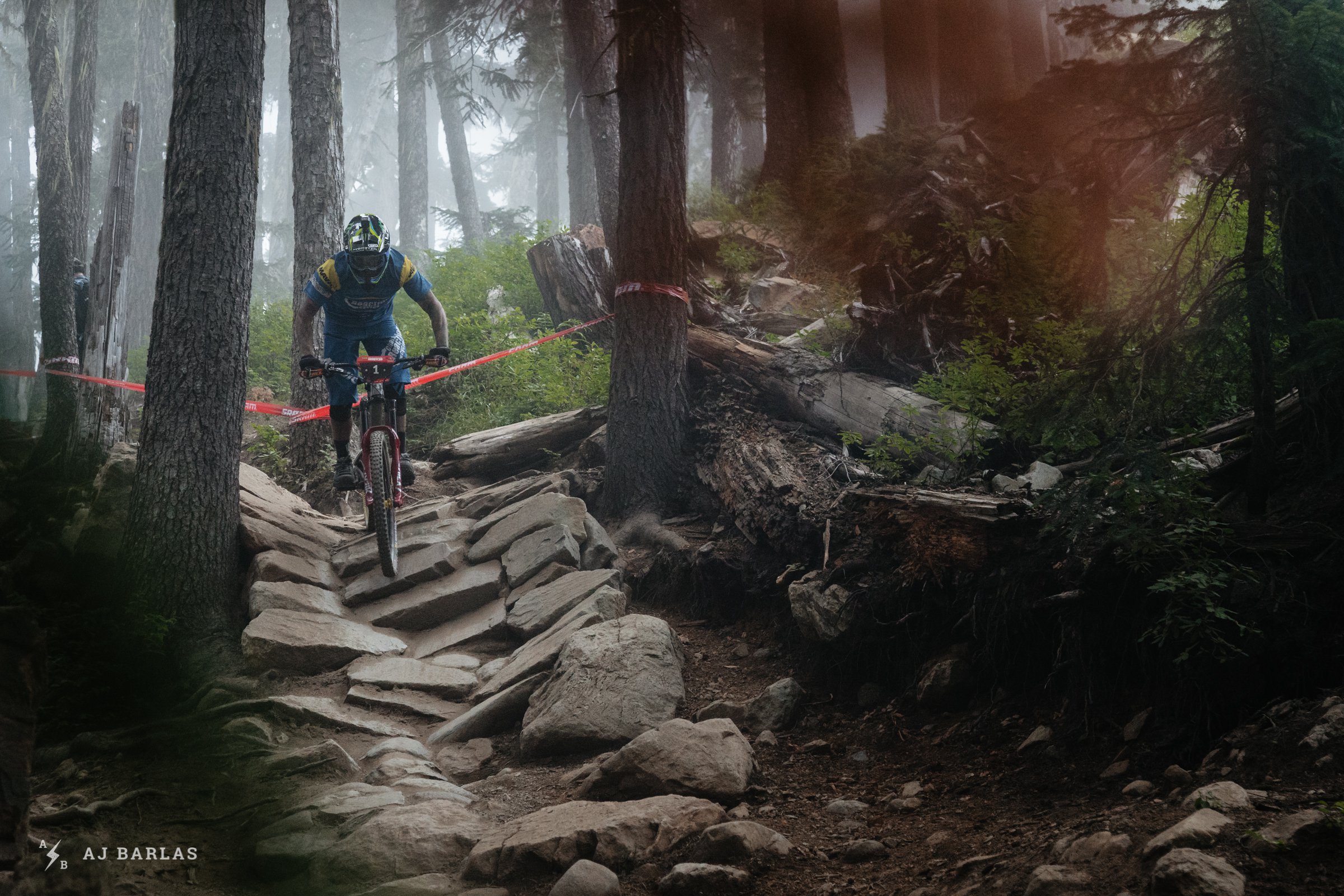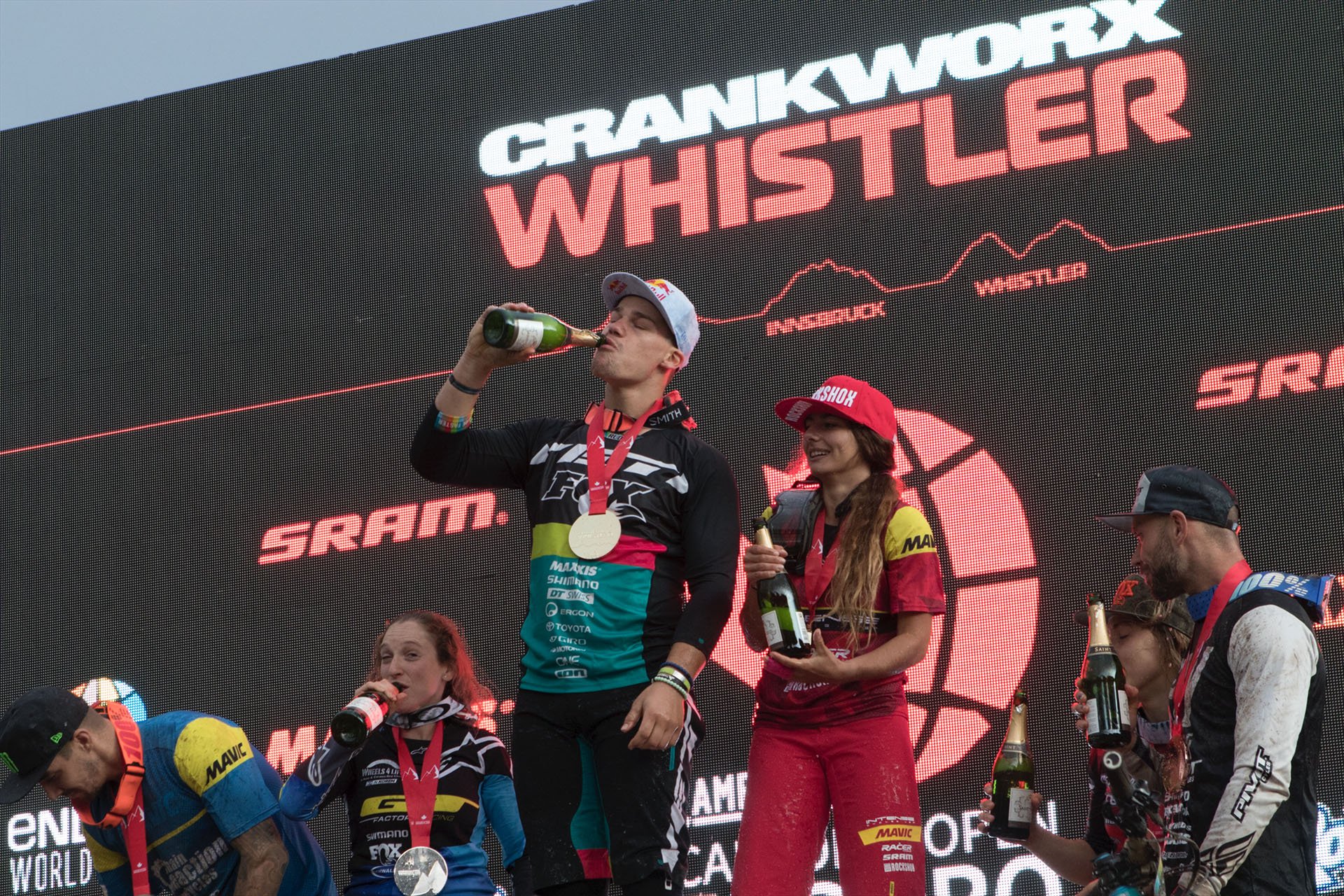 Isabelle Cordurier already has the women's overall title sewn up for the year but on the men's side the top 3 riders are all in contention for the title. Richie Rude's appearance will make things more interesting if he continues to dominate because Florian Nicolai, Ed Masters and Sam Hill will be fighting over fewer points, which should benefit Flo who is clinging to 1st. Anything can happen in this game though and the final two events, at North Star in California later this month and then in Zermatt Switzerland on September 21st for the final, should be classic slugfests.