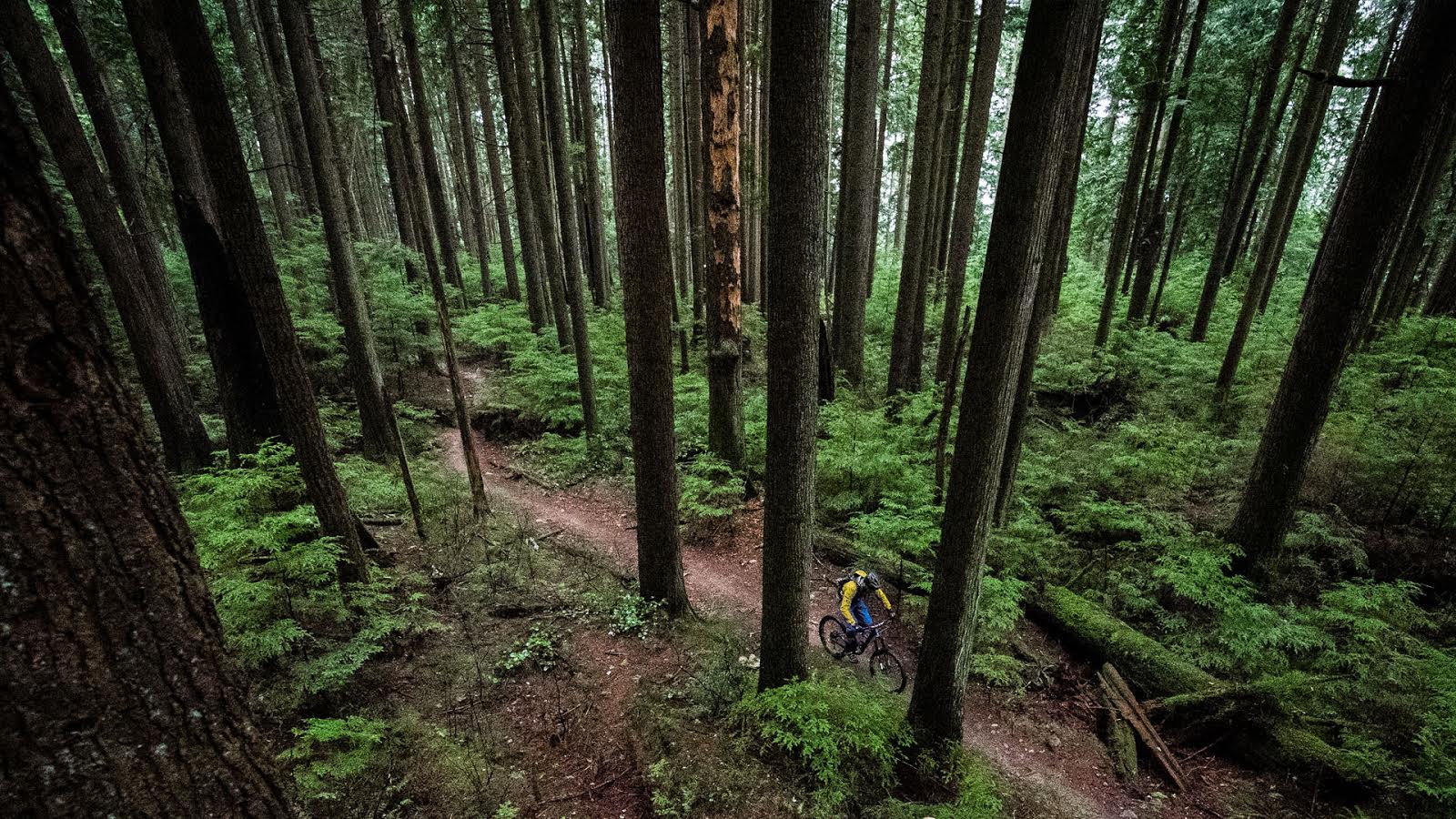 Roval Traverse Fattie SL Wheels
Don't call them Specialized, or even Roval by Specailzed; the mother ship wants you to know that these are Roval wheels. And pronounce it 'rove all' since Specialized bought the name of the defunct French wheel maker in the mid 2000s.
It might seem strange to slap Specialized wheels on your Trek or Santa Cruz – but Roval? If the brand becomes strong enough to gain aftermarket traction, among riders of other brands in particular, it will sell some wheels; but more importantly it will strengthen the brand by toning down the house-brand stigma.
New for this year is Specialized's… er Roval's interpretation of the wide rim concept for the AM and Enduro market. Enve had a jump on this idea in the boutique carbon market and Ibis, working with Derby, recently released their own ultra-wide rims. Each brand came to the same conclusion about deep cross sections and a wide inner spacing and the others followed Roval's lead with a hookless bead.
Eyebrows are sometimes raised when innovations from competing companies arrive at the same time. The similarity between the concepts, and particularly the proximity of Specialized and Ibis, makes you wonder who got wind of what when. Was something spied on the trails of Santa Cruz? That's not unlikely but Specialized tells us they have been examining the concept for some time, inspired by engineer Jason Chamberlain's interest in trials.
Jason gave me some insight into how his thoughts on the concept evolved. "I have been a fan of wide rims since the early '90s. As you know, I used to ride Observed Trials, before there was dedicated DH and Trials equipment. I was always looking for the widest rim possible to support the sidewalls and keep the tire from rolling off. The Sun Rhyno and then the Rhyno Lite were some of the early ones, but there were certainly low end, wide Araya rims before that. I was always mad at Keith Bontrager for popularizing skinny road rims on mountain bikes – they were simply never right for 2″ mtb tires. Today, 47mm is the standard for Trials rear rims."
I then asked Jason what performance gains he felt would be acheived: "Traction. Contrary to popular belief, your contact patch doesn't change size with different wheel sizes – it just changes shape. The only way to truly increase your contact patch is to lower your pressure. The only way to lower your pressure is with larger volume. For example, Fat bikes only run about 6 psi. A wider rims gives you more volume without increasing tire size and adding casing. It also better supports the sidewalls, so under heavier or harder riders, the tire doesn't peel off as easily, or burp in the case of tubeless."
I got in a couple of days riding the new wheels, in both 650b and 29" versions and the experience was what I expected; the stiffness of wide carbon rims (I didn't ride the aluminum versions) is immediately noticeable. They give you a next level of precision and confidence. Down in Post Canyon there was little opportunity to get a real feel for the extra traction lower pressure delivers because the riding was dry as well as smooth and fast, but in the corners I was able to get grip when I felt I didn't deserve it.
At 1570 grams a pair for 29" in carbon and 1530 for 650b, without rim tape, (1770 and 1690 for aluminum) the Traverse Fattie SLs are not heavy hoops. Riding them on S Works bikes (that I can't yet talk about) buffed the overall impression, but considering their profile and the robust feel, the weight numbers are impressive.
Specialized shaved grams elsewhere as well. Rim strips are heavy but necessary in a wheel that is drilled through for spokes. This lead Specialized to design Delrin™ plugs for each hole. Each plug has a rubber grommet to preserve the seal and a set for a single 29er wheel weighs only 12 grams vs 72 for the rim strip they replace. 60 grams gone. That's math.
When it came time to lace things up Specialized decided the rims wouldn't need to be supported by as many spokes. 24 and 28 hold up the front and rear wheels respectively vs. 32 at both ends for the wheels these replace.
Joe Buckley, Specialized's product manager for Roval, pointed out that the important metric for wide rims is the inner diameter. This is what establishes the profile of the tire, while the outer measurement can change depending on the material your wheel is manufactured from. This measurement on the Traverse Fattie SL wheels that we rode is 30mm, slightly narrower than the widest of Ibis' at 35mm. Specialized tells us this is the sweet spot above which weight increases begin to outpace the traction advantages.
The SL wheels use a DT rear hub with a star ratchet mechanism that will be pleasing to those who like to hear their freehub sing. Specialized tells us they engage after only 6 degrees. The alloy set uses a hub with a three pall system using DT internals. Front hubs are 15 and 20mm compatible while rears will work with 135, 142 and 142 plus. Both wheel sets are compatible with SRAM's XD driver body to accommodate 11 speed. Another nice detail is that Roval wheels are hand laced, tensioned and trued.
A pair of Traverse Fattie SL carbon wheels in 29 or 650b will set you back $1400 US – a hundo more than the list price Ibis is advertising. Crash replacement for a single rim is $125 plus the cost of a build. The aluminum-rimmed version retails for $600 US.
---
Looking to freshen up your ride? Might these be the ticket?