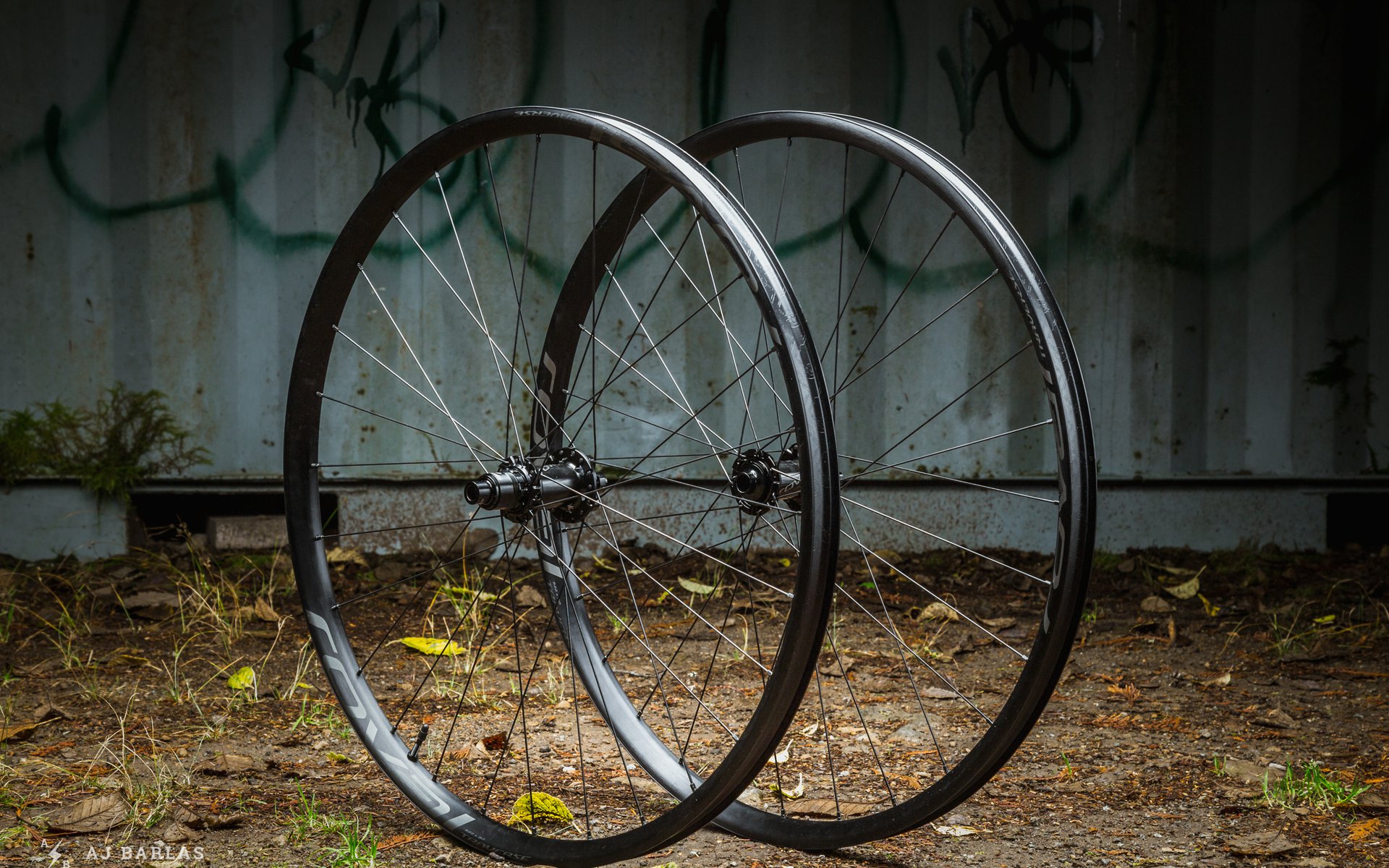 Yes, an ALLOY Wheel Review
Roval Traverse Alloy Wheelset Review
Specialized released the revamped Traverse wheel series in September 2018. When released, much of the media focused on the two carbon options, which includes a 1,100 USD carbon wheel—unheard of only a couple of years ago—and their flagship 1,900 USD wheel. What most skimmed over, or missed completely, was the updated alloy option. I've been hunting for a decent alloy wheelset that offers value for money for quite a while. Finding one with j-bend spokes is even more difficult and despite the prominence of straight-pull, it's still a struggle to find the correct length spokes.
Maybe alloy wheels are boring to some. But when there's a new option with many of the bells and whistles the higher priced counterparts have, it's worthy of attention. Especially when they're priced at 650 USD. That's about 40% off the next wheel in the range; the competitively priced Traverse Carbon.
Features
30mm internal rim alloy width
Two-cross spoke pattern front and rear
28h spoke count front and rear
DT Swiss Competition Race J-bend spokes and DT Swiss Brass Pro Lock nipples
Alloy front hub, 15mm x 110 thru-axle, 19 and 31mm OD end cap options included
CNC-machined alloy rear hub, DT 360 internals
Sealed cartridge bearings
Hub shells have a single spoke length for each wheelset
Hand-built
Includes tubeless valve stems and tape
Lifetime Warranty
Claimed Weight: 1,870g (29-inch—Tested) / 1,830g (27.5)
MSRP: 650 USD / 800 CAD

Details
For years I've heard comments regarding the high cost of wheels and how 'X' rim with Hope hubs, blah blah blah can be built for far less. Problem is whenever I calculate the build costs for the alloy wheels mentioned the price doesn't land too far from the 1,100 USD Traverse Carbon. For a bit more you can get some Canadian-laid We Are One Agents, too. Building them yourself saves money but for the average rider it's more likely they'll have a shop do that. When searching for pre-built alloy wheelset options, it's quite common to see straight-pull spokes but in an ideal world, I'll have j-bend spokes.
The Roval Traverse Alloy wheels generated quite a bit of excitement for me. Here's a wheelset with 30mm internal width rims, j-bend spokes, all of which are the same length to make things even simpler, available in 29 or 27.5 and on top of it all they cost 650 USD! The wheels are built with 28 spokes front and rear, and they use DT Swiss Competition Race spokes laced to brass nipples. They don't include the star-ratchet internals of their pricier carbon siblings but the regular 3-pawl internals of the DT Swiss 360 hub. This keeps pricing down. It may be a lower cost option but it still provides a 10-degree engagement, which I found plenty adequate. There has been the odd noise from the rear hub but nothing has slipped and there are no signs of wear to the internals. I should give it a clean though as it's a bit goopy in there.

All Roval Traverse rim beads are hookless, something that Specialized made popular in MTB some time ago. The hubs feature some interesting machining and were designed by Roval to minimize stress on the spokes. With the flange edge further out of the way, Roval claims the spokes have a less aggressive angle to weave through. Non-driveside spokes in the rear are mounted with the head in.
The same is done for both sides of the front hub. Specialized says this was done to increase bracing angle, which builds a more stable wheel. Lack of clearance issues on the driveside hub is why the same wasn't done there. All those gears have to fit in somewhere. Traverse Alloy wheels also come equipped with tubeless tape and valve for easy tubeless setup.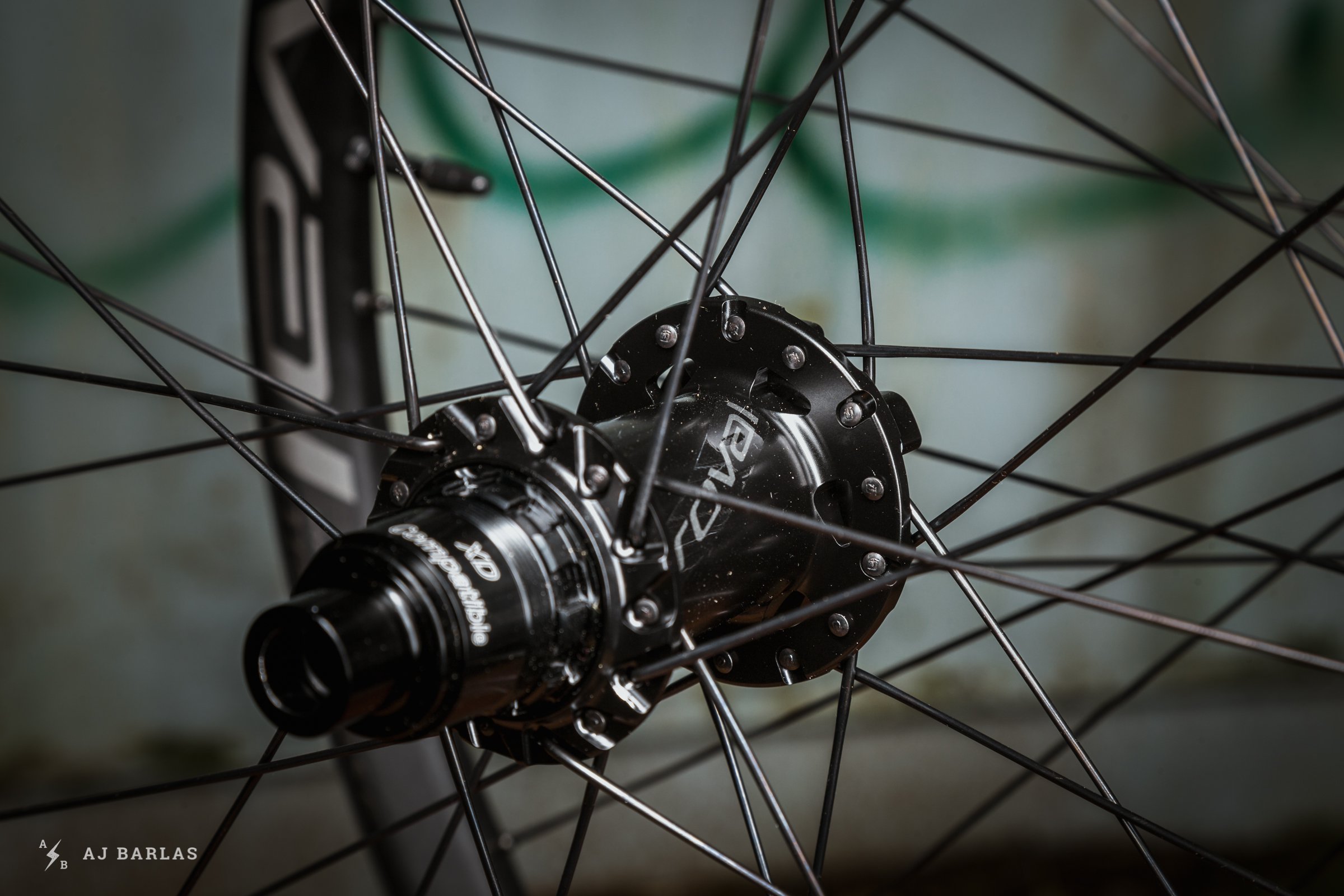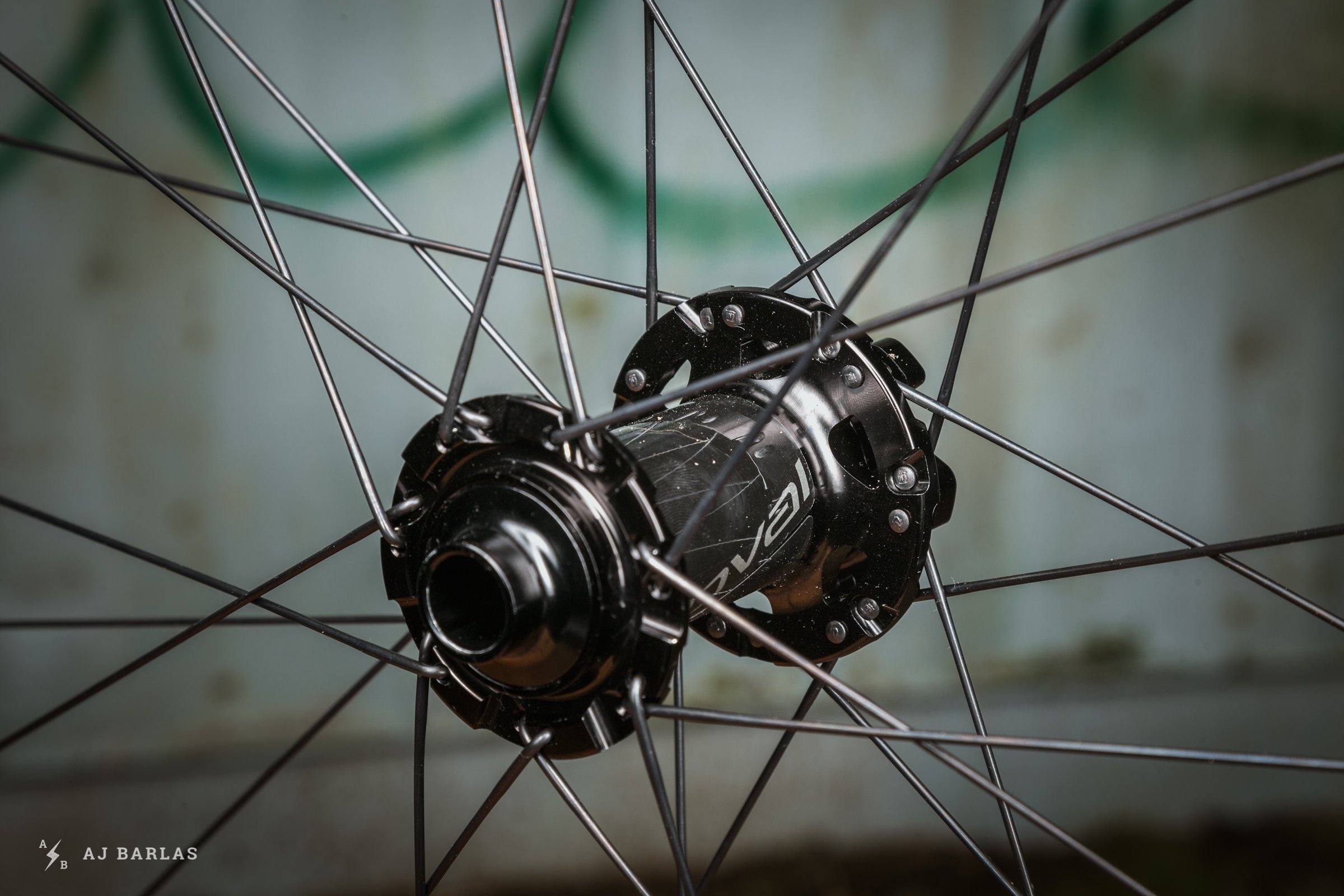 Ride Quality
Coming off the formidable Santa Cruz Reserve wheels, it's no surprise there was a noticeable difference in feel. Everything else was left the same; tires, pressures, and bike setup. The first couple of rides were in similar conditions but it soon turned soft and wet. There was clearly less zip when putting power down on the alloy wheel and they didn't provide the same amount of push out of corners. These points are to be expected but worth noting.
Less zip than a carbon wheel has a positive side and these have been exceptional in terms of the level of comfort provided. There's a distinct lack of feedback through the bike compared to carbon and when things got wet and greasy, they held a line sensationally. An obvious downside to this forgiveness is they're not as precise as a carbon wheel. But when the trails are littered with features constantly jostling the wheels around, the ride quality of the Traverse Alloy has been incredible. It's for this reason that I prefer alloy wheels because in my experience, no carbon rim offers the same compliance at this point.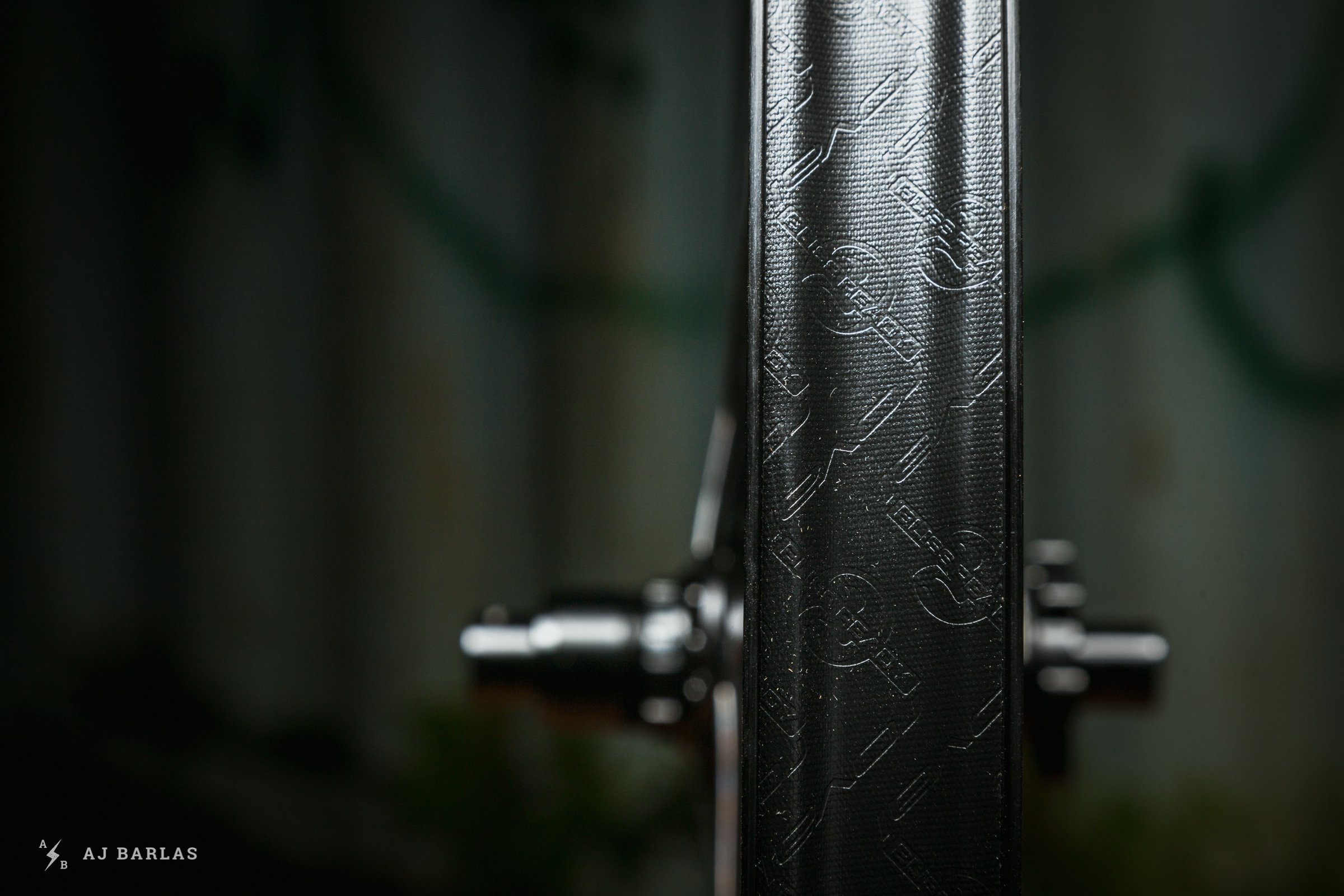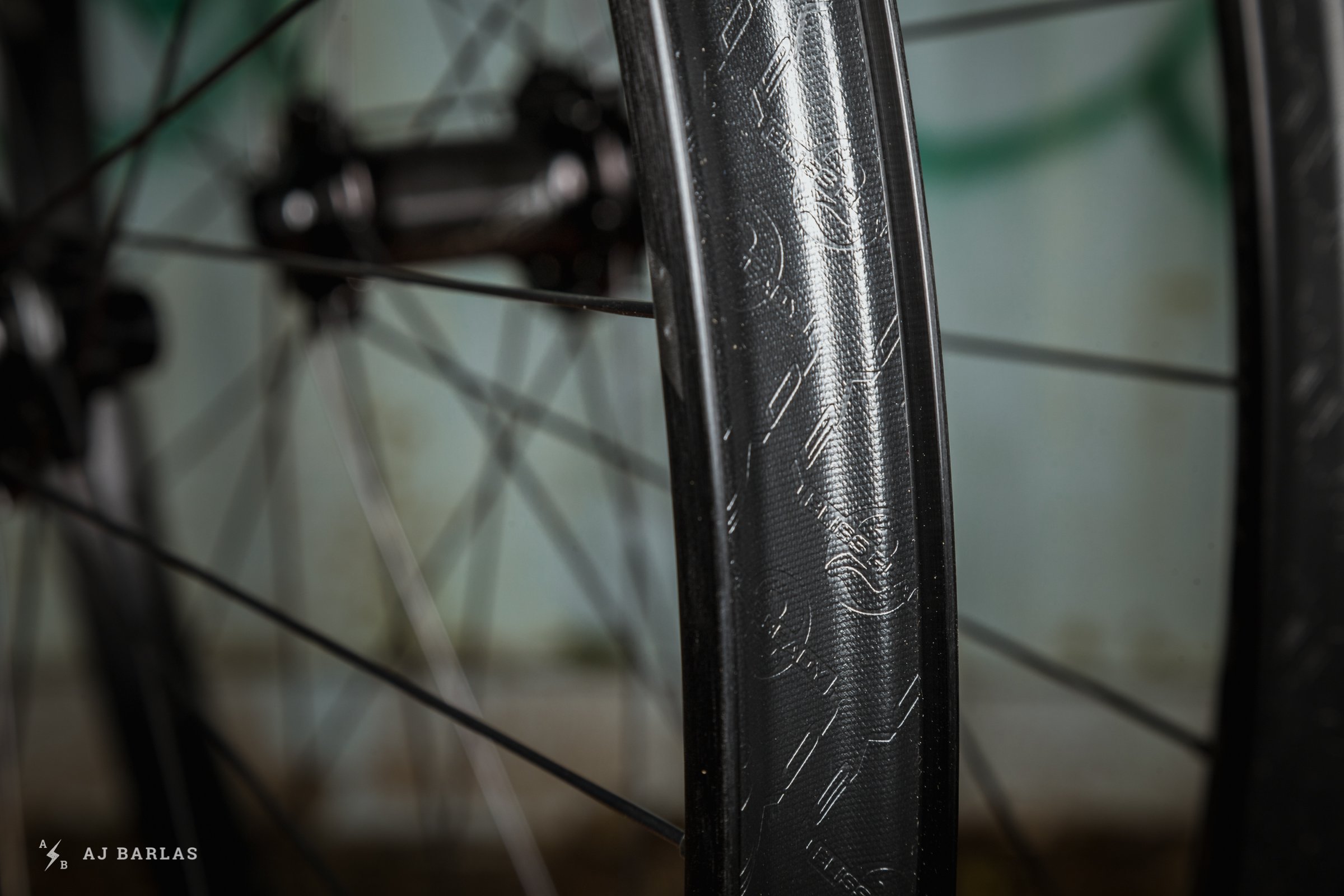 While the forgiving ride requires less effort to track the bike, the rear could do with a touch more support. It's by no means a deal breaker but I do like less flex when really slamming the rear wheel into a corner. Added support could be gained by increasing rear wheel spoke count to 32, or using a heavier gauge spoke. The DT Competition Race spokes are lightweight and feature an "extra thin middle section". Choosing a regular DT Competition spoke or the 2mm DT Champion could be the ticket. I wouldn't change a thing with the front, though.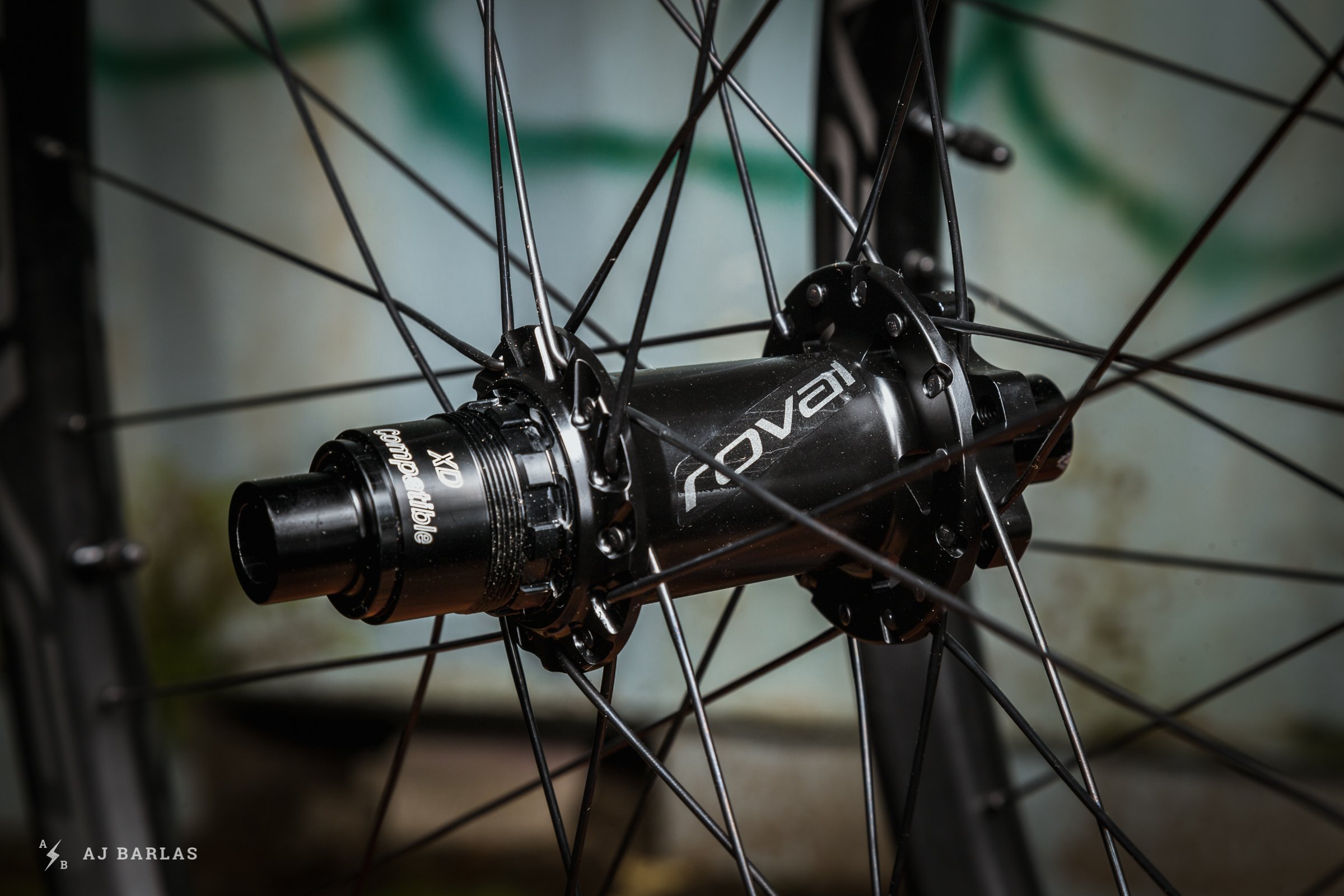 When asking Specialized why they selected to stick with 28 spokes in the rear, they noted that ease of use and servicing was a priority, in addition to feel. If they had increased the amount of spokes in the rear wheel it would have made it near impossible to use the same spoke length in the front and rear wheels. Spokes remain the same for a similar reason but they also found that during testing and through feedback from Specialized athletes, Jared Graves and Curtis Keene, the DT Competition Race provided the best feeling. It wasn't clear if this was specific to the carbon wheel though, and I would assume that to be the case.
But using a heavier gauge spoke or increasing the amount would also increase durability of the the alloy wheel. After being subjected to a large unexpected hit, spoke tension in the rear wheel was completely blown out. It left the wheel flexing noticeably for the rest of the ride and was the kind of hit where I've broken a number of carbon rims. Surprisingly, the alloy rim took it like a champ and despite concerns of a flat-spot, all it shows is a scuff in the paint and an alloy shave. Since that impact a couple of sessions with a spoke key have been required—nothing unusual for an alloy wheel.
Verdict
The Roval Traverse Alloy wheels have been an impressive performer, especially when considering the price. The ride is very comfortable with a good balance of support, providing confidence in even the wettest of conditions. In a perfect world, the rear wheel would be built with heavier gauge spokes or a higher spoke count for additional support. They got unlucky with a bad hit throwing them out of true during testing, something that carbon rims rarely need to deal with.
But if carbon is too harsh and you're after the comfort of alloy, these are an option that offers some value. For 650 USD they're excellent and while they don't look flashy, they still provide a great, easy ride while taking some abuse along the way.
More on the Specialized Roval Traverse Alloy wheels is available on their site.