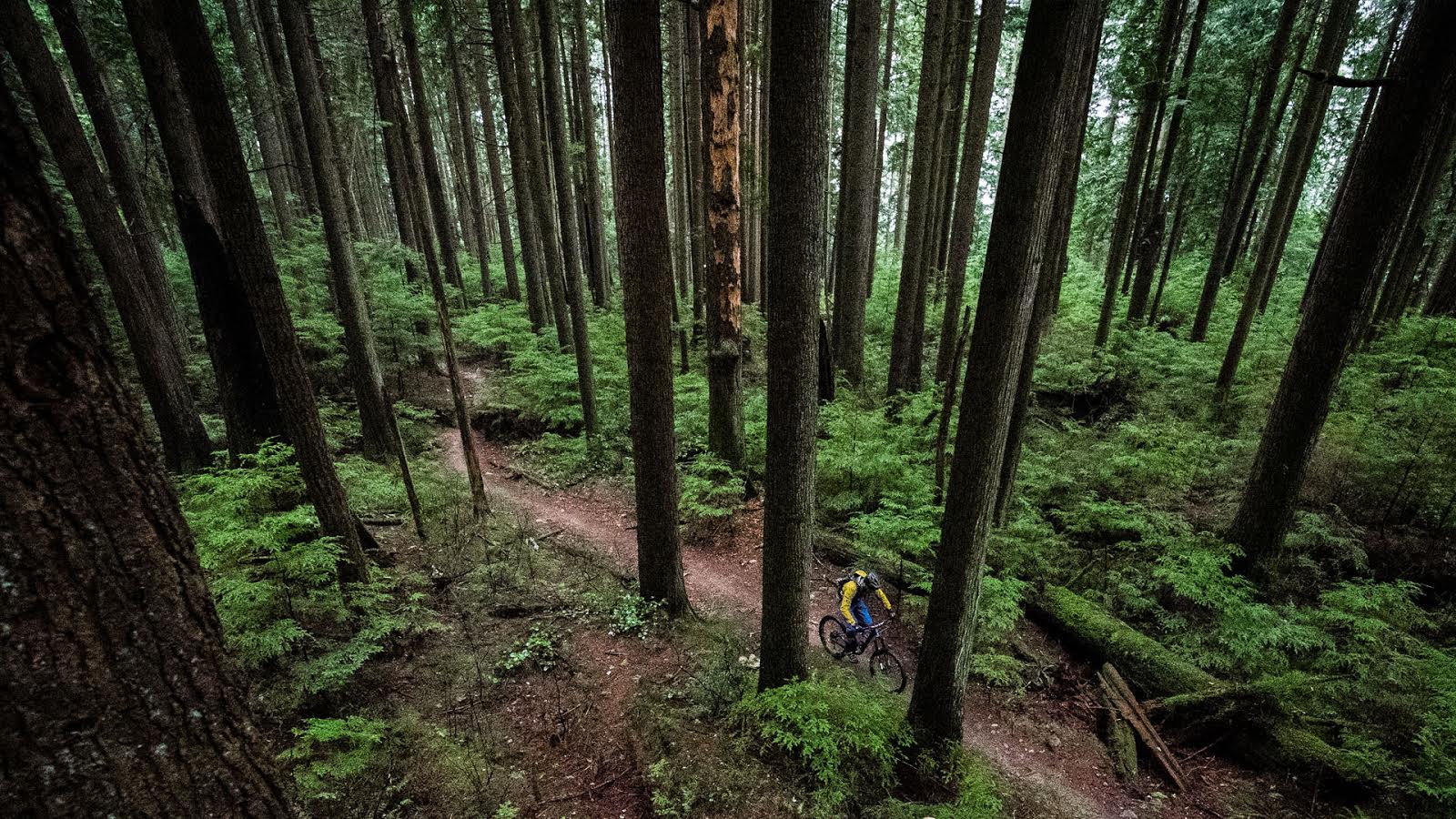 Rotor Deep in the White
If you haven't caught it yet, our pictures are now clickable. Kurt de Freitas shoots bangers, so do him the justice of a click and enjoy the ride…
---
Our beloved western chunk of Canada boasts some of the best places to ride in the world. But with that luxury, comes having to cope with a lot of winter weather. When old man winter strikes, we find ourselves anxious for the next riding season to come, locked in heated rooms watching bike videos on our favorite forums – but why is there only one "bike season"?
The way I see it: frozen dirt, mud, loam or snow… it's all the same. Sometimes it just requires a little bit more clothing. And I'll admit, sometimes it also requires accepting the fact that landing face first in trailside snow banks can actually be quite therapeutic. So when the leaves finally vacate the trees and the frost starts to make an appearance, we slap on another layer and get back out there!
Myself and a few Cyclemob friends have discovered that the end of bike season is all relative, and have been hitting the trails hard all throughout this winter. Although I usually set out to snap photos, most of my time is spent falling in piles of snow, scooping snow out of my camera bag and throwing snowballs. It's a great time.
I really enjoy shooting bikes in the snow; it's an odd contrast of our sport and its unusual environment that makes it interesting. However, it's even harder than usual to pry me away from the camera once my fingers have frozen to it!
This movement started out in Whistler, BC, where Sam Finn and I took the lift to the peak for an early spring excursion, only to find late winter conditions.
And while pretty chilly for our short sleeves, it ended up being a riot, and one of the best days I had all season.
With some banger photos under our belts, we became oddly motivated to chase these undesirable conditions. Once the summer months of ez riding and bike trips came to an inevitable end, we started searching for some single track peeking through the snow.
This became the norm, and after big snowfalls we found ourselves right back out at the trails. Slashing powder and roosting corners; bike season was at an all time high. All throughout these rides, I've been finding it harder and harder to believe that skis and snowboards are the best way to ride powder.
I guess what I'm trying to say is, winter just means lower tire pressure, a little less traction and a few extra pairs of socks. And as it turns out, there's no such thing as the winter blues when bikes are out. Summer vibes are still in full effect on the trails, you just have to work a little harder to feel them under the big winter coats.
Keep ridin' your bike!
-Kurt
---
I know a lot of our readers like to slide on planks in the winter, but Kurt's argument is pretty solid! How's the white pow treating you this year?