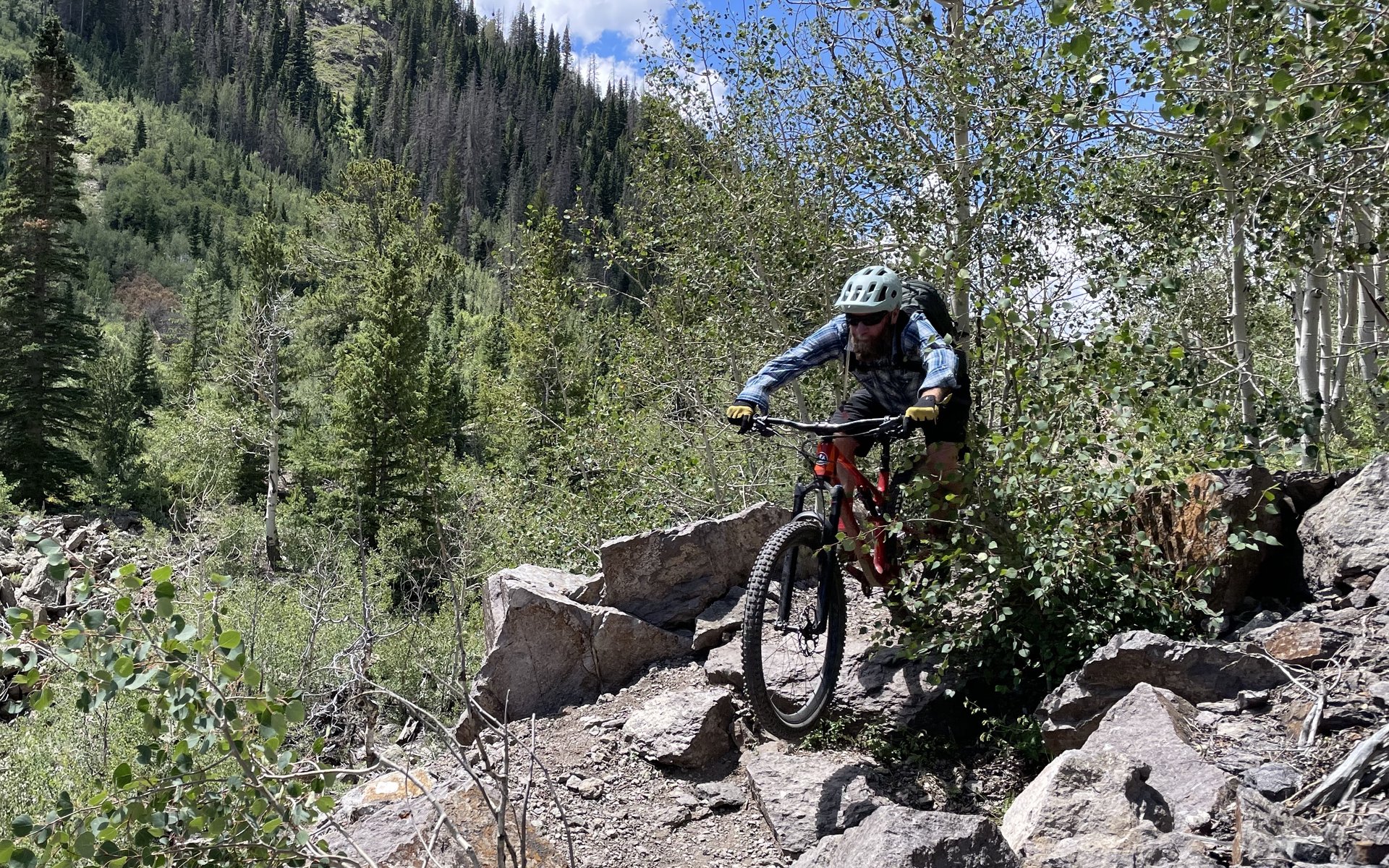 Review
Rocky Mountain Element 70
Slacking Off In LycraLand
A few months ago when I wrote up these first impressions of the Rocky Mountain Element 70, I was expecting to come back with some sort of informed long term view of the bike's validity as both an XC race rig and a lightweight modern trail bike. Now, with some decent miles, a few component changes, and a bunch of very diverse terrain under the wheels, I feel like I have a handle on the Element's trail identity. As for the XC race bike aspect, I just don't really know. So, where does that leave me?
Confused, but sort of in love. That's where.
A Brief Recap
Initially, I was drawn to test the Element because of how ridiculously long and slack it is. This is not a very traditional XC bike by any stretch of the imagination. And man, speaking of stretching, Rocky went nuts on this one. I initially was agog at the length of the wheelbase, citing it as 1231mm and pointing out that is INCHES longer between the axles than any of the comparable competition (Kona Hei Hei, Transition Spur, Specialized Epic Evo). Turns out the geo chart I was reading from was glitchy and listed the wheelbase as 1231mm for every iteration of the RIDE4 flip-chip. When I finally put the tape on our size Large test rig, in the slackest setting the wheelbase netted out at 1245mm. And, thanks to the 10mm spacer at the bottom of the headtube, the head angle was actually 64.5 degrees.
For the sake of comparison, there really isn't anything in XC land that is close. A Yeti SB130 LR is close, but even that is steeper (by half a degree) and shorter (by 12mm), and a whole galaxy more all-mountain-ish in its intent. In the world of XC bikes, the Element stands out like one of those freakishly tall kids from your middle school class photos, the kid who is at least a foot taller than anyone else. Sure, he can dunk like crazy for a 12 year old, but how is he at dodgeball?
So, Does It XCel at XC?
I cannot really answer that. I did not enter a single race. I'm old, the weather is unbearably hot and dusty, and my wattage seems to have gone missing. As such, you can feel free to dismiss any observations I may make with regard to the Element's XC bona fides as pure speculation. But here goes anyway.
It feels long and slack. Duh. We already knew that. In the steepest RIDE4 setting the Element will still push the front tire on corner entry and uphill switchbacks will feel mighty cramped and the overall length will feel – for lack of a better word – lazy. But, erratic front wheel slides aside, putting a clock on things revealed some startling results. Doing exactly the same loops as I have on my somewhat lighter and less rangy Specialized Epic Evo, I could have sworn that the Evo was the faster bike in terms of getting from point A to point B. Turns out that I was faster almost everywhere on the Element, except for a few rides where I was feeling completely dead. A little faster on timed climbs, about neck and neck on twisty mid-pace singletrack, and a bunch faster going down anything open and rough. I was faster, even as I was cursing the front for plowing to the outside of every blown out sandy corner I could find in Fort Ord.
It is fast, it pedals beautifully (albeit a bit less lively feeling than the flexstay crowd), it has beautiful seated climbing ergonomics, and it really comes alive when you are going fast enough to scare yourself. But, in the pure crucible of XC racing, there are bikes that "feel" sharper. They may not be any faster by the stopwatch, but those perceptions will vary greatly between riders and terrain.
I think that for XC racers who really want to bite down on the pain stick, the rangy wheelbase and the relaxed head angle may feel a bit weird. And that may impact their thinking, which in turn may make them feel slow, and then it's that whole slippery slope of perceptions and self-doubt and the psychology of performance. More progressive XC racers will probably love the way this bike handles, even though the stock tires will strike fear deep in their veins. Older, errr, more "conservative" racers will probably struggle with the different-ness of the Rocky's handling.
Just for the sake of clarity, all the above observations are made assuming that the RIDE4 puck is in its steepest setting. All other geometry settings, in an XC sense, will only exacerbate the pushy front, super long, sort of languid feelings that this bike can engender.
In spite of those decidedly non-XC vibes, I fell in love.
Trail: The Element In Its Element
After the first week of riding on the Element, cursing every blown corner apex, I binned the stock Maxxis Rekon 2.4s, and replaced them with a set of Specialized Butcher Grid Trail 2.3s, T9 compound up front and a T7 compound rear. This single act added about a half-pound of weight to the bike but was otherwise a transformative experience. Sure, the new meats didn't roll quite as fast as the old tires, but suddenly there was traction galore and the front end no longer felt like it was betraying me at every corner entrance.
I liked it so much that I started futzing around with the RIDE4 chip, and slammed everything as slack as possible. In this setting, the bike felt completely unflappable, and very UN-XC. Fast, flowy trails were a joy, and as the level of chunk increased the suspension did a surprisingly capable job of keeping things pointed down the trail. The geometry is such that, just as with the tires, it is pretty easy to ride straight through the limits of the suspension. Unlike with the tires, though, this doesn't feel nearly as dire. Both ends give up their last bit of travel with a polite, almost gentle "poonk", and the chassis maintains composure although it does begin to generate a hint of twang and flex once you've gone and done something a little too stupid. Maybe something more expensive would work better, but the Fox 34 Performance Elite fork with FIT4 damper worked well enough in conjunction with the DPS Performance Elite shock that I couldn't really fault it. Overall, the suspension felt balanced and competent, but at some point the chassis will let you just run straight off the end of the short travel gangplank.
The slackest setting was a revelation, and helped define the limits of the suspension at speed. It also helped me figure out some of my own riding preferences, and after a few days strugglefighting the bike and smashing my pedals into the rocks on a series of no-flow, mid-tech, mash and jam trails, I came to the realization that maybe this setting is best reserved for hauling ass in wide open terrain. I reined things in and swapped between the two middle settings before finally settling on the second steepest. This was my Goldilocks RIDE4 position. With the headtube spacer, I still had a battleship stable 65-degree head angle, the bottom bracket height was much more manageable, and the bike felt incredibly neutral in its cornering.
It may be a bit short on travel for people who want to jump a ton or who are on regular diet of super burly chunk, but the Element hit so many high notes for me in terms of what I personally want in a trail bike – light weight, superb climbing and pedaling behavior, stable enough to do dumb things at speed – that I began to seriously reassess my expectations about what to look for in a general-duty trail bike.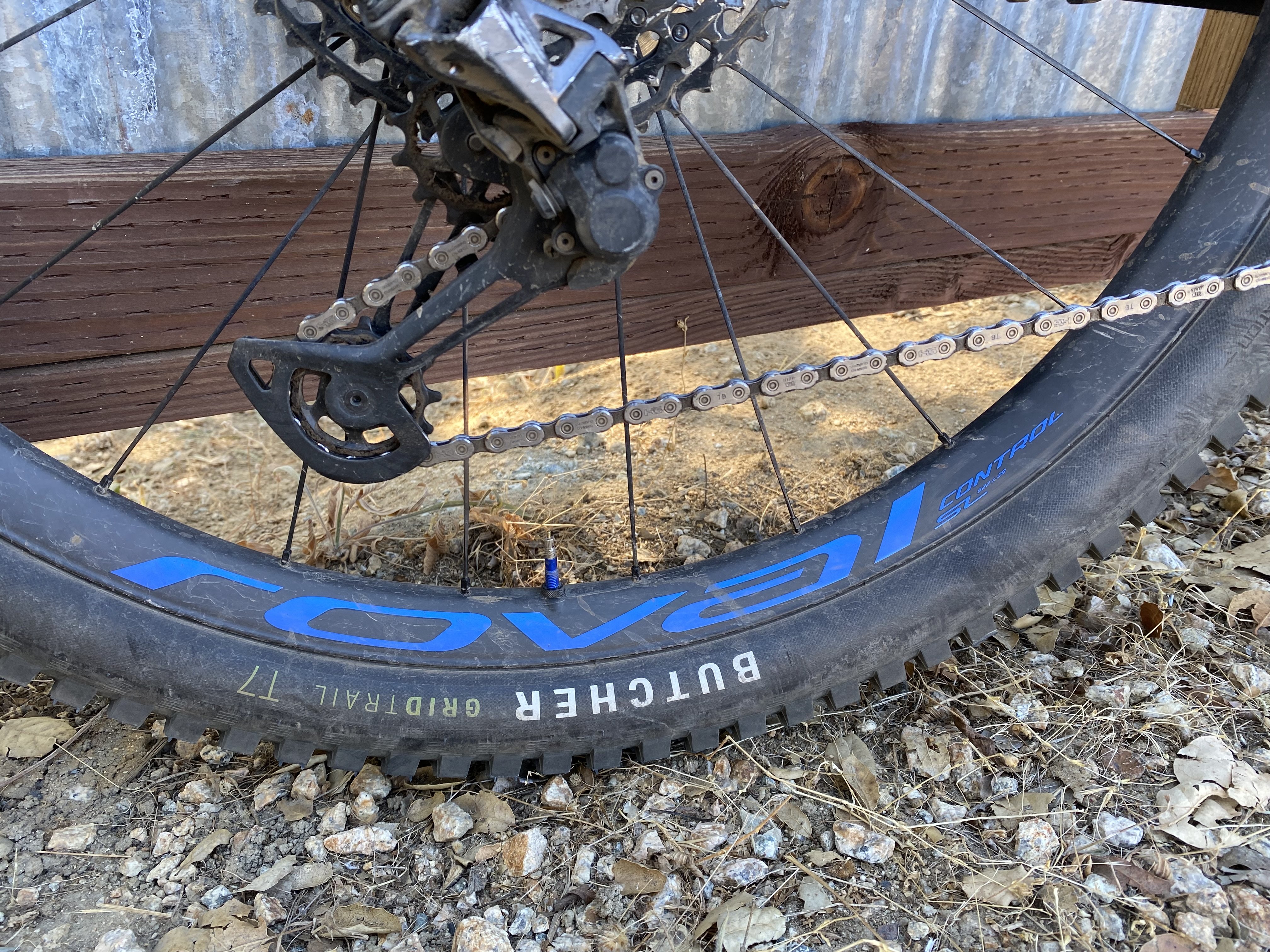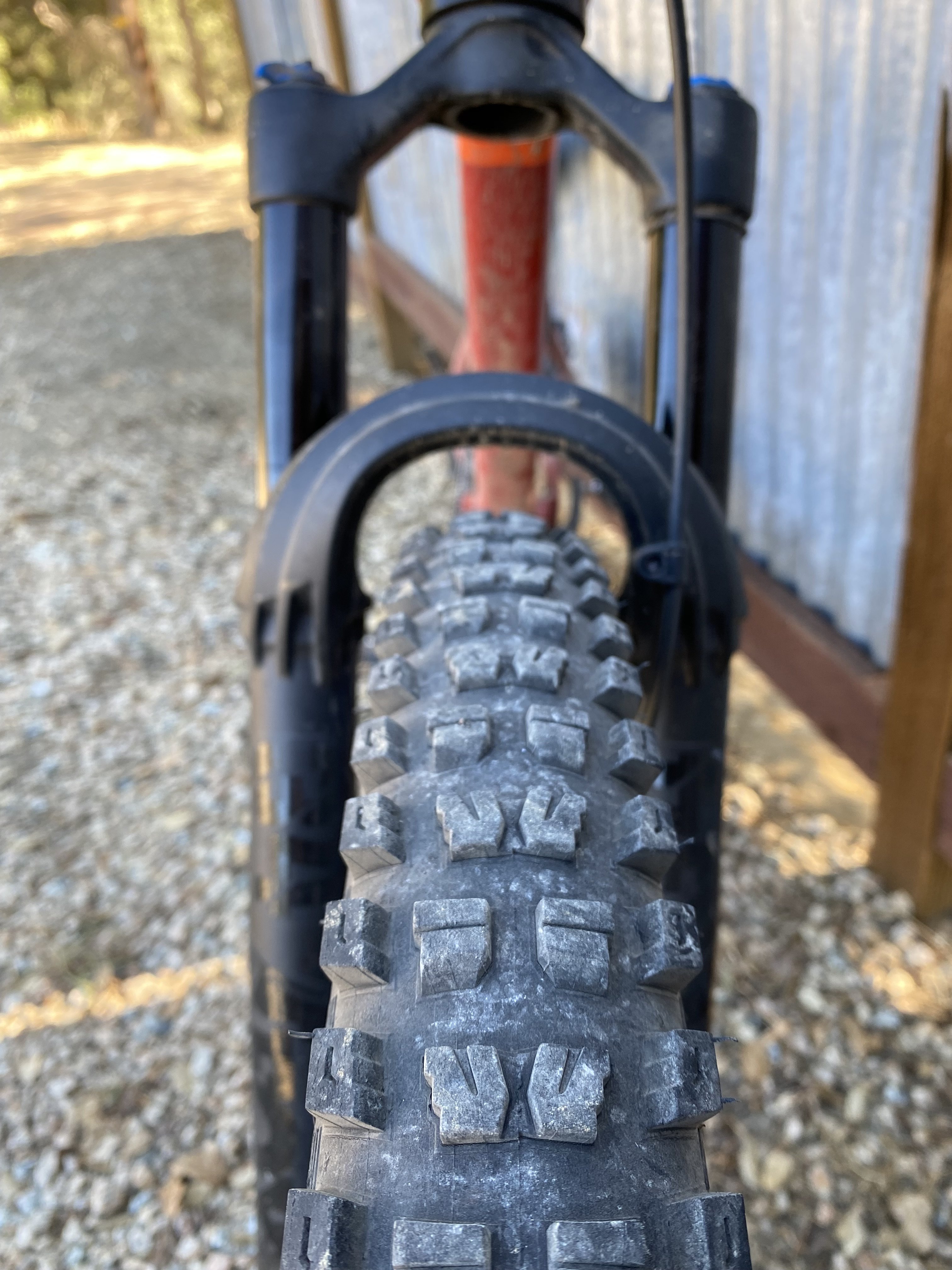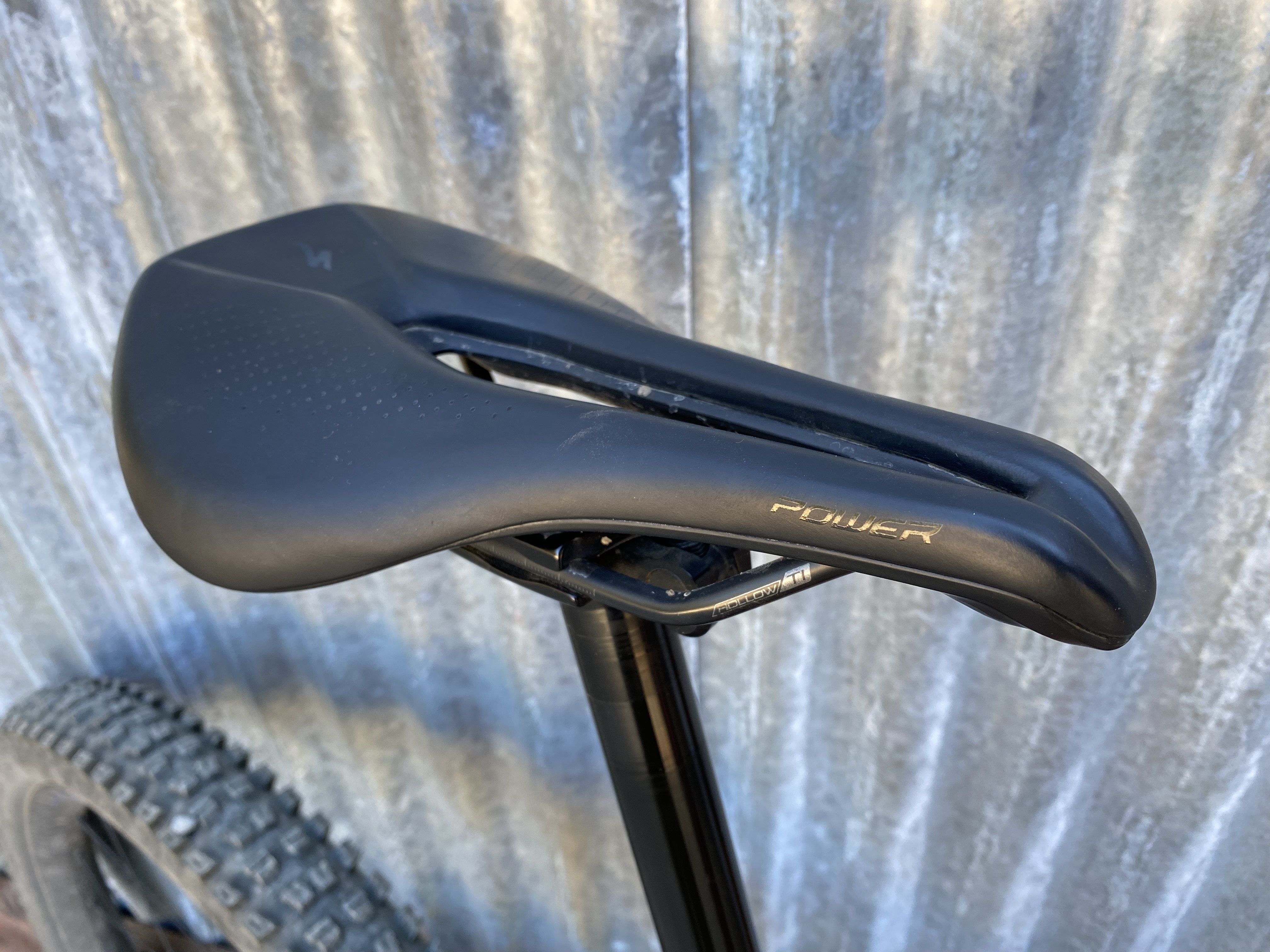 Changes And Details
Aside from the tires, there were a few changes made to the Element during our time together. Since I am an avowed weight weenie, and since I do not ride in conditions that destroy wheels, and since I had put some beefy tires on the bike, and since I had an Epic Evo in the barn with some really light wheels on it, I swapped out the stock Element WTB/RaceFace wheels with a set of Roval Control SLs. And poached the Specialized Power saddle as well, because it doesn't hurt my taint and probably weighs less than the WTB Silverado that came on the Element. At the end of the day, with these bits and pieces, the Element weighed 26 pounds, 12 ounces with a set of XTR Trail pedals. For a solid XC build with no hidden carbon fiber bars or unobtanium cranks, that'll do nicely for me.
Aside from a couple pivot hardware checks early on, everything held together well and didn't make any bad noises. The finish across the board on the bike was impressively clean and sensible. I mentioned the hose routing in the first look, but everything from the cleanliness of the RIDE4 hardware to the clean way Rocky does the Horst pivot at the rear axle was just classy. It is a very easy bike to live with.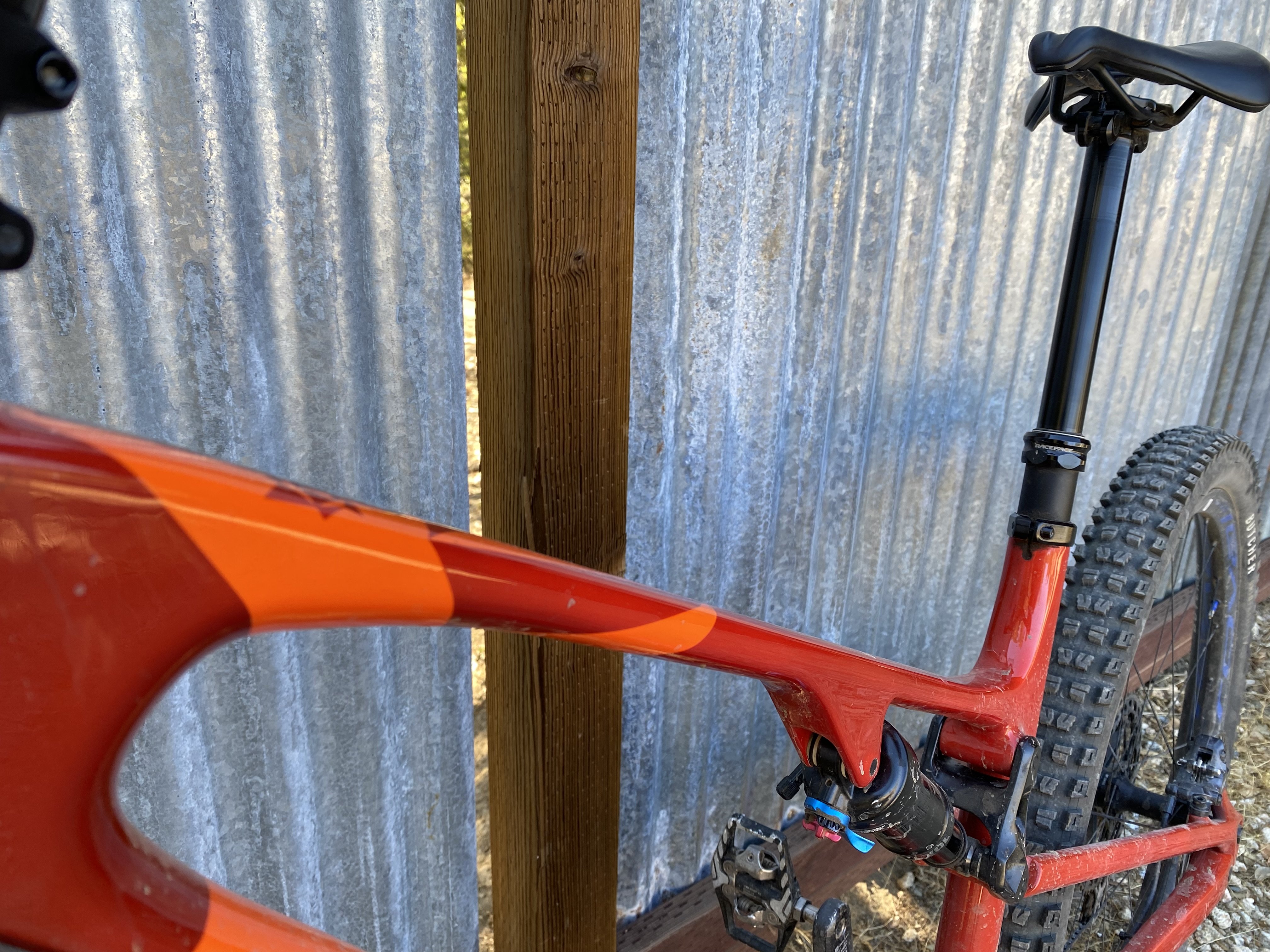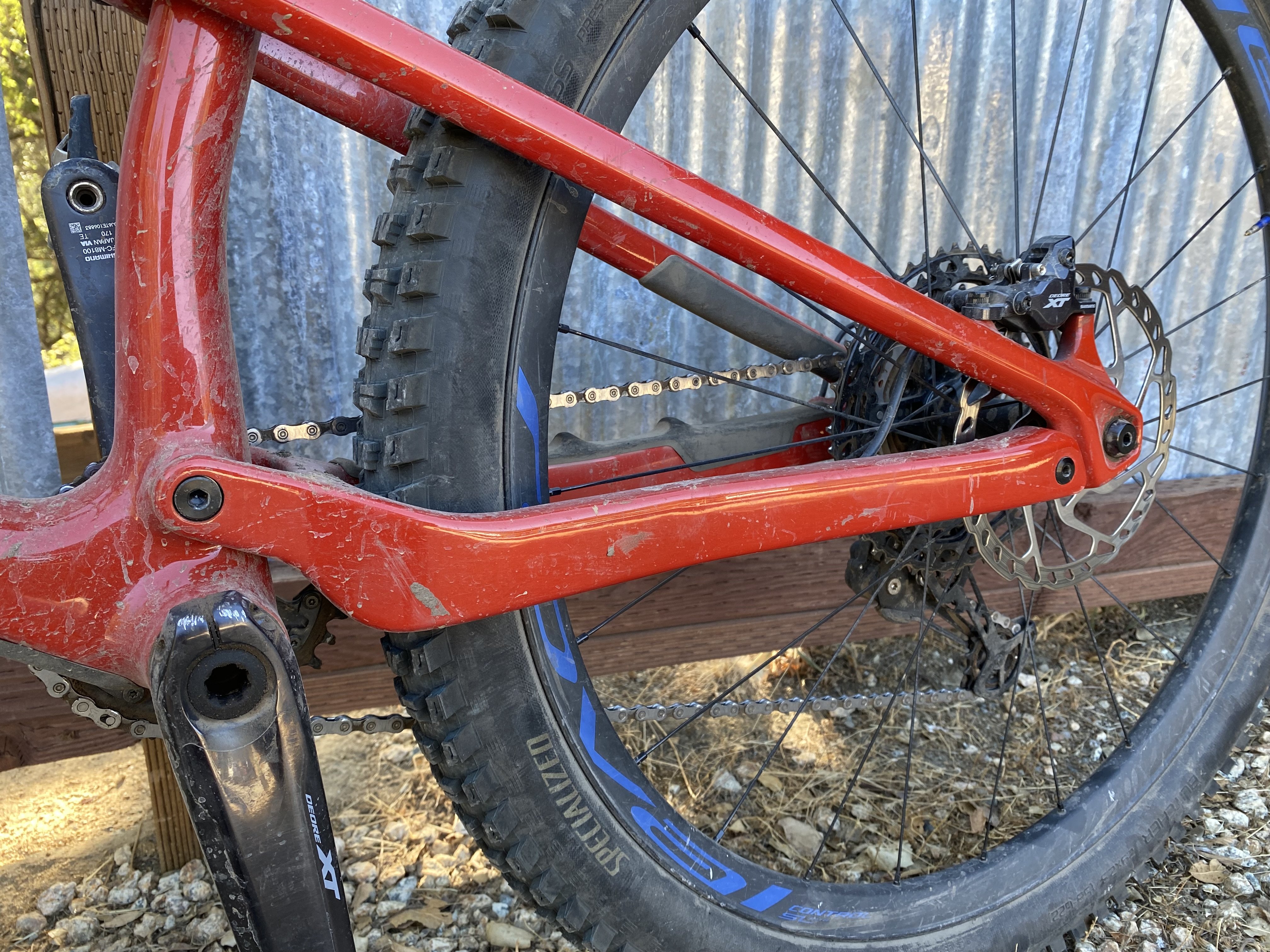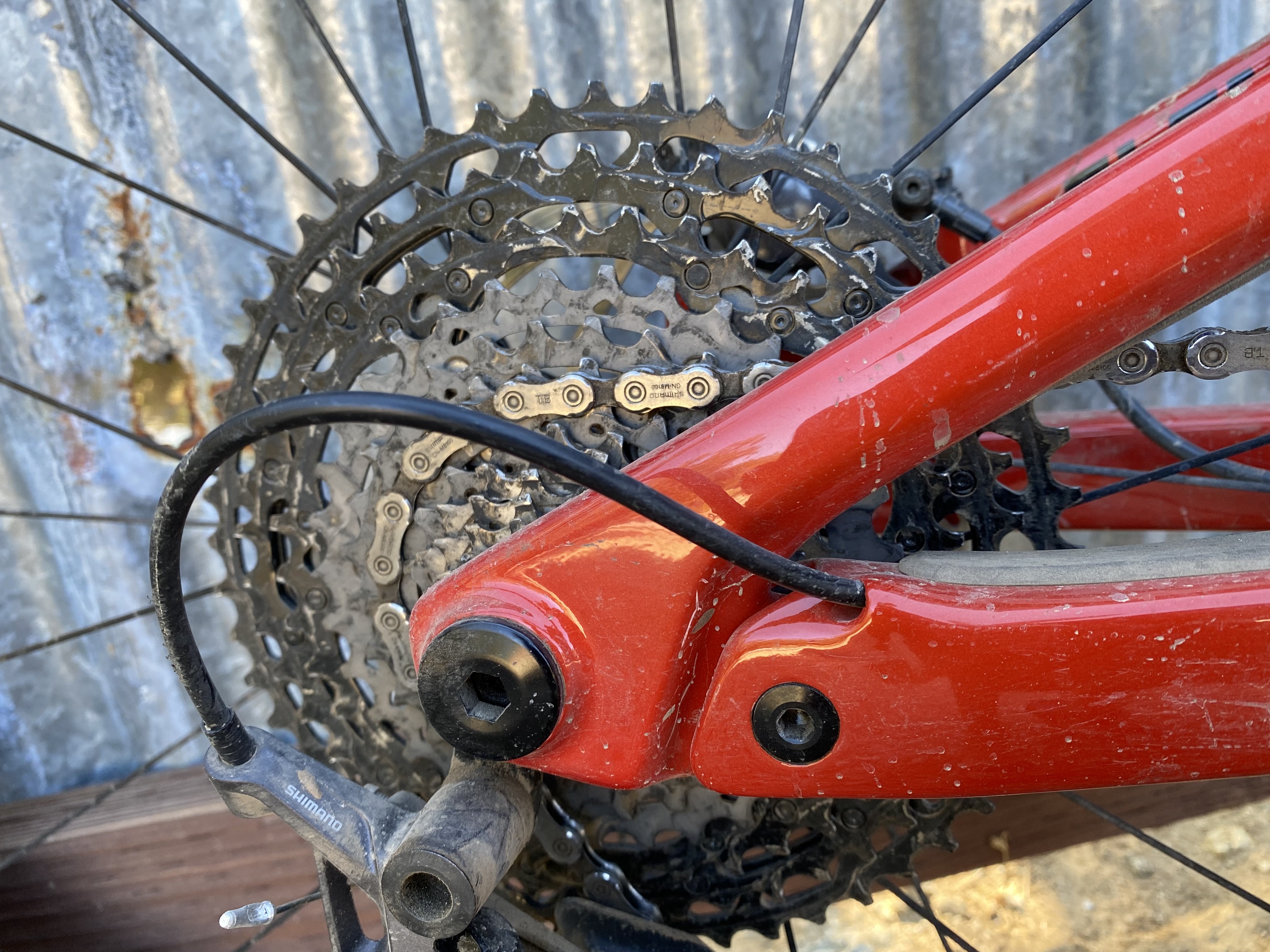 Yeah, But Seriously, Would You Keep It?
For me, the way I ride, where I live, my preferred diet of high alpine riding, and my personal aesthetics, I would absolutely keep this bike and ride it happily almost anywhere. Almost. It's obviously way underbuilt for the winch and plummet crowd, and would probably self-destruct if you decided to try and hit the big lines at the bike park, but it's not designed for that. It's supposed to be an XC bike. Except it's an XC bike that is so much fun to ride in so many more places than an XC course that it is almost criminal to pigeonhole it as such. The Rocky Mountain Element is an exceptional light duty trail bike – if you are the kind of rider who does not automatically dismiss any fork smaller than a Fox 36 as "too wimpy", if you prefer going long to going big, then this is a bike that is seriously worth looking into. For me, I'd plunk down the 6819 USD asking price in a heartbeat, slap on some meatier tires, and ride off into the sunset, laughing maniacally.