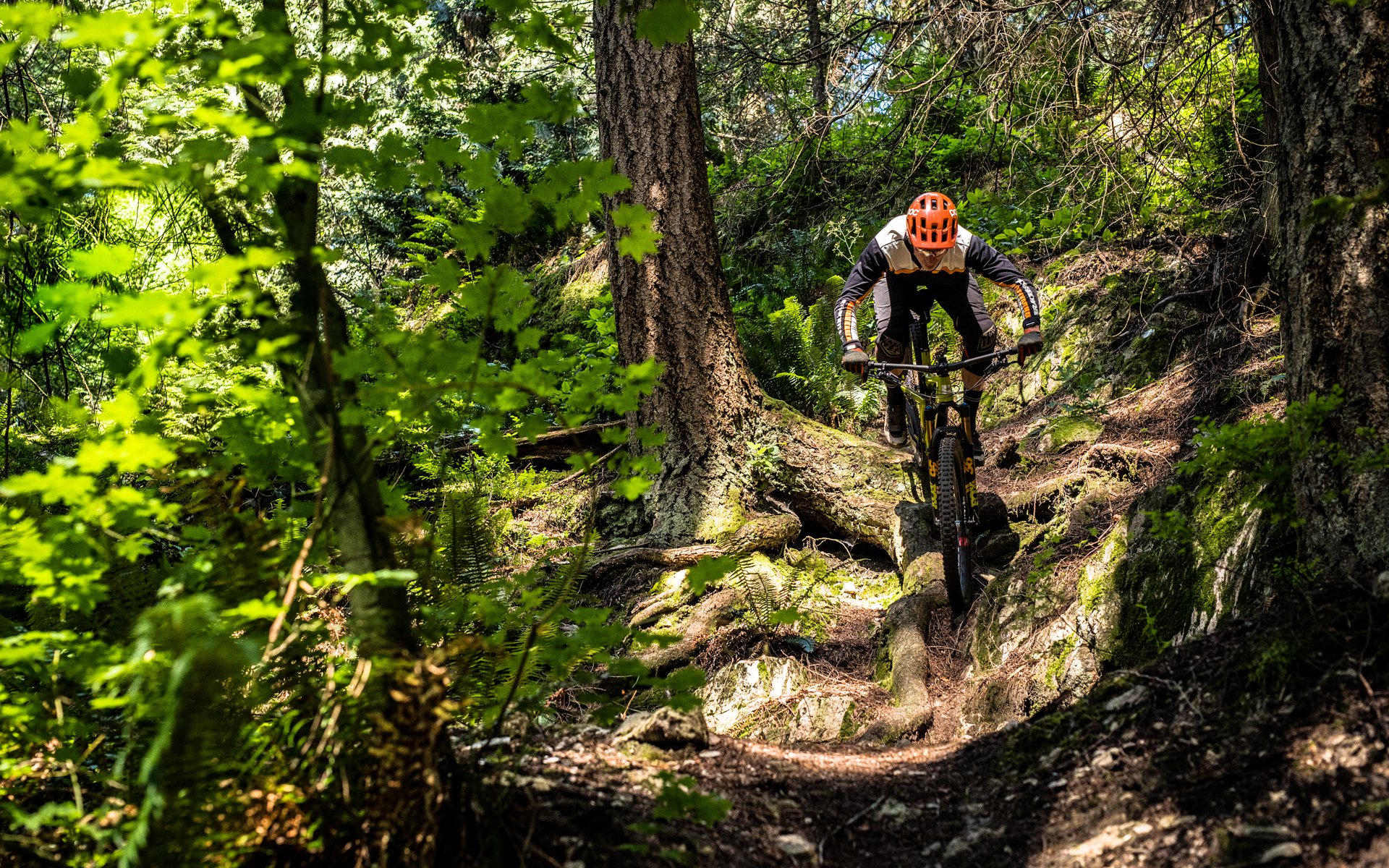 Review
RockShox Reverb 1x Remote Lever
The first time I used a Reverb dropper on a bike with a 1x drivetrain was a revelation. Originally RockShox produced both left and right remotes to be mounted on top of the bar. Once 1x came along it became apparent that, using SRAM's Matchmaker system to combine the clamps for both brake and shifter and/or Reverb remote, the right hand actuator could be mounted on the left side under the bar where the front shifter normally resides and it was a massive improvement. 
I was wondering if this was forward thinking or a happy accident so I asked Chris Hilton, SRAM's drivetrain product manager, how it came about: "Intentional? Probably not. I'd say that dropper posts and 1x each owe each other a beer for helping each other out. Each made the other product way better for the rider."
An obvious benefit to under bar placement is protection from impact but the positioning is also much more accessible to your thumb and it allows you to keep your opposable digit mostly wrapped securely around your bar instead of rotating upward to hit the button. For most riders using SRAM shifters and Avid or SRAM brakes, this means only two clamps on the bar for reduced clutter and weight.
The Reverb Remote with its compressing button began to seem a little clunky in recent years as other manufacturers improved both lever shape and action. The best mimic a Shimano or SRAM shift lever with a long paddle reaching out to your thumb. When you first use an actuator like this it is a massive upgrade; it's familiar and much easier to use, particularly in sticky situations when changing your saddle height needs to happen quickly. 
A difference between RockShox's system and virtually every other dropper is that the actuator operates hydraulically, making design changes more engineering intensive. This likely explains the long wait for the 1x Remote. The others simply pull a cable that actuates the post making maintenance and operation simple. Cable actuation also gives the lever a nice light feel as well as the option of a return spring that resets to the start promptly. An advantage of the hydraulic system is the ability to adjust the return speed. A downside is that a Reverb failure can rarely be patched up in the field. 
How Does it Work?
I'm part of a rare breed who has never had a serious Reverb failure. I've had them get slow and develop a little play but I've never been stranded or been unable to head out for the next ride. And I have always liked the smooth operation and infinite adjustment that RockShox brought to the party before anyone else, not to mention the clean stealth routing, and the killer murdered out presentation. The 1x Remote adds lighter lever action and excellent ergonomics to the mix. Many cable actuated systems have a lighter and more crisp feel and the 1x Remote is a little slow to return after actuation, but this is a big improvement. I was used to the new lever on the first ride. In fact it felt like I had been using it for years. 
SRAM claims the new lever will make you use your dropper more frequently, perhaps because of the intuitive feel, and I would agree. The more efficient thumb movement allows me to actuate the post when I might otherwise choose to tough it out. If you use your dropper a lot this would be a worthy upgrade. It's available on its own for about US$95 or on new Stealth Reverb models as stock. It will retrofit on models after 2013 and it ships with a matchmaker or standalone clamp and a Bleeding Edge bleed fitting.