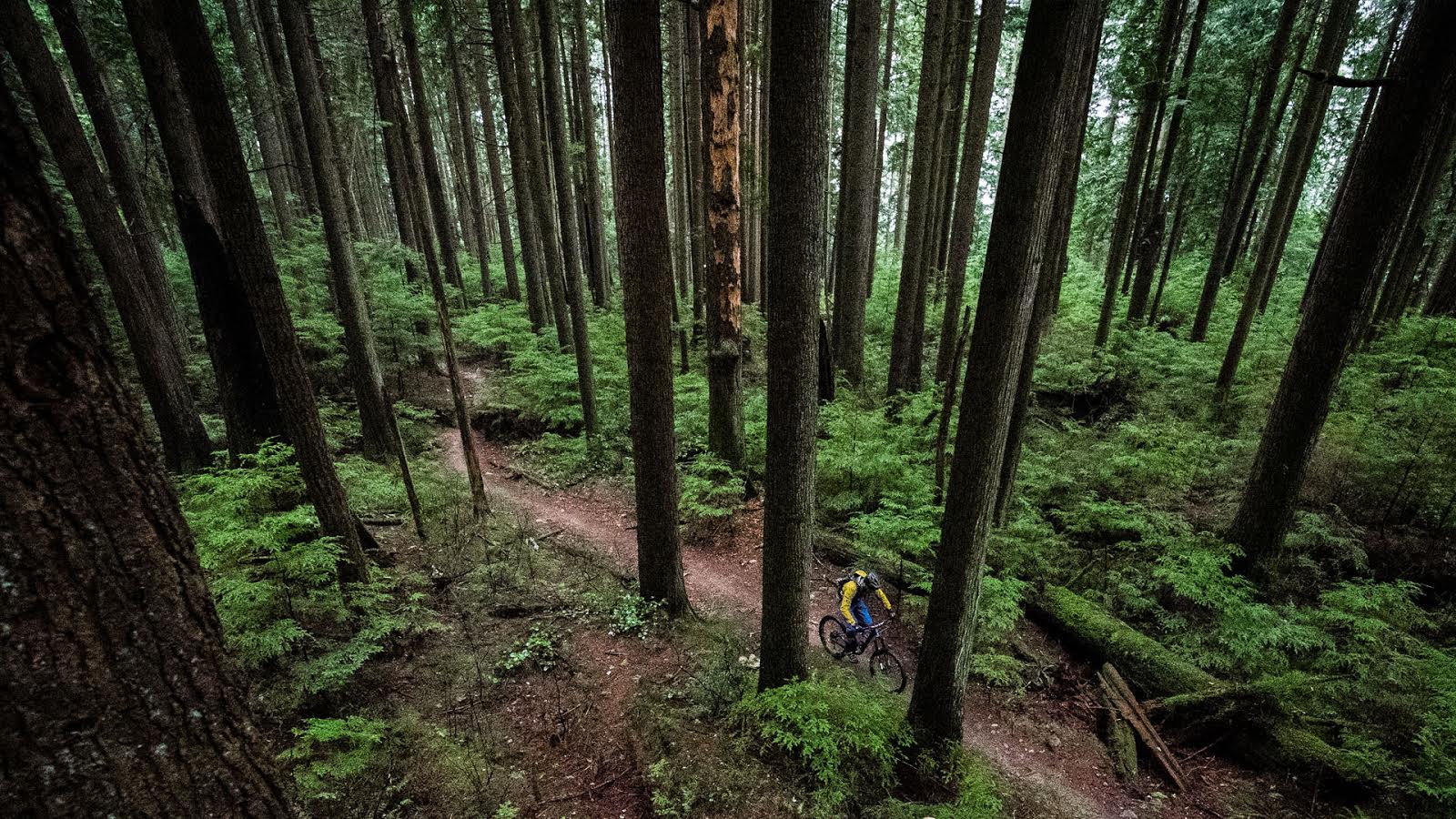 RockShox DebonAir Upgrades for Monarch Shocks
When RockShox introduced the new Pike exactly a year ago, they made a claim: excellent small bump compliance and mid stroke damping support. The Pike became the go-to mid travel fork over the past year because that claim was backed up with on-trail performance.
With this idea in mind, they decided the rear end of the bike could use similar treatment – and they've named it DebonAir. Simply put, RockShox has created a new air can for the Monarch and Monarch Plus shocks that allows for a more linear spring curve.
This results in a much smoother initial stroke while retaining the mid stroke support.How? By adding air volume, specifically to the air can's negative spring. And how much smoother? RockShox claims 25% less force is necessary to move the shock through the first 1/3 of the stroke.
The DebonAir system is best placed in the 140-160mm travel range, but can also be used on short travel applications. Whether a product manager chooses it for their OEM spec will depend on which spring rate works best with the manufacturer's platform.
I had the chance to ride two DebonAir shocks in Moab a few weeks back, primarily on a 140mm Devinci Troy. The initial stroke feel and overall damping was well balanced front to rear – which is what I would have expected given SRAM's goals with this product and the Pike it was matched to.
However, I must confess that with limited time on the setup, I can only say that the bike performed well given the conditions and allowed me to keep up with the locals and pros. Greater tuneability is a positive move in my books and no doubt some bikes will respond well to the smoother initial stroke.
DebonAir will be available as an option on Monarch RT3 and as the standard configuration on Monarch Plus RC3. The new air can is retrofittable to all 2014 Monarch and Monarch Plus shocks as well as the 2013 Monarch RT3.
However, the real reason you might want this one is because it's the blackest enduro shock around.
Pricing
Monarch RT3 DebonAir: $365-390 USD
Monarch Plus RC3 DebonAir: $499
Monarch/Monarch Plus DebonAir upgrade kit: $115.50
---
Looking for some more squish in the initial stroke?