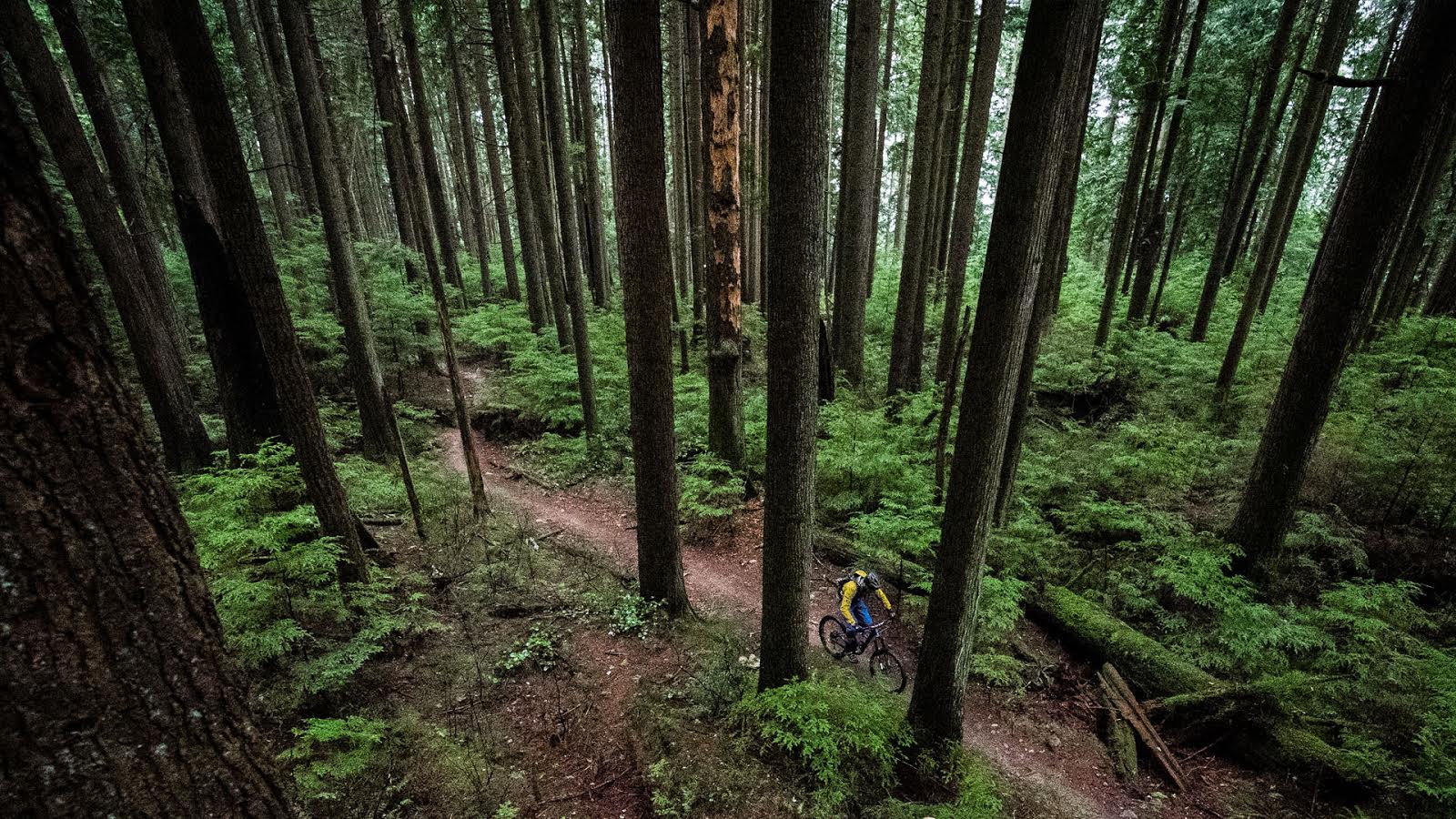 Robot Bike Co: Custom Ti & Carbon Enduro Bike
Robot Bike Co, out of the UK, would like to sell you a £4395.00 (~$8000.00 CAD / ~$6250.00 USD)  mountain bike frame. But wait, it's REALLY cool! Sort of.
The R160 uses titanium lugs and carbon tubes to deliver a 160mm travel bike with almost fully custom geometry (within the limits of the suspension design) that "could well be the only bike you need." It uses Dave Weagle's latest, "5th Generation" refinement of his patented DW-Link suspension system: DW-6. It looks awesome – or at least completely unique. Is it mostly a use of engineering speak to provide crisp, fresh, marketing to some un-original ideas? Or, is it really "like nothing you've ever seen?"
I'm a cynic?! I blame my mother.
Actually, the titanium additive manufactured lugs that Robot Bike Co uses are freaking cool (see video below). Even if you're not an enginerd, titanium powder particles fused together by a high-powered laser and then CNC machined is about as nifty as it gets when it comes to manufacturing bicycles.
It's almost enough to make you forget the price tag, that makes a carbon Yeti  SB 5.5c frame with a PUSH 11-6 shock look cheap, and just reflect on how sweet the tech is as they "take the best characteristics from aerospace titanium and carbon fibre materials to provide you with a strong, resilient and lightweight frame."
"Engineered"
The idea of mating titanium lugs to carbon tubes is not actually new. In 1993, and for $6300 USD (~$10,500 USD in today's money), you could buy a John Tomac edition Raleigh with bonded construction. Carbon, bonding, and titanium manufacturing have all come a long way since those days of course but is this really "state of the art frame architecture?"
Most, if not all, companies building custom carbon road bike frames rely on some form of bonding carbon tubes to lugs – although generally the lugs are carbon as well – in order to provide custom sizing and geometry.
But then, the materials and manufacturing that Robot is using go beyond what the average bicycle engineer can imagine working with and what the most creative marketing department can dream up.
Bespoke Bikes
Custom tailored mountain bikes, even full suspension mountain bikes, also aren't a new idea. It wasn't that long ago that Titus Ti was laser cutting shapes out of titanium tubes and layers in "Exogrid" carbon fiber to change the ride qualities of their custom sized full suspension mountain bikes.
In a straight up ti-frame both Eriksen and Lynskey are building fully custom full suspension frames, and most any custom mountain bike frame builder can order up a Ventana rear end and build you whatever geometry you'd like around it.
Looking for an example that matches Robot Bike Co's travel & application? Speaking of Ventana, the cosmetics aren't for everyone (anyone?) but they also offer custom geometry on any of their aluminum frames – including their 160mm travel Zeus. Lynskey and Dean Titanium both have 160mm+ titanium FS frames, which seem ridiculously expensive until you stand them up against the Robot.
Interestingly, Intense Bicycles has easily had the means – though obviously not the motivation – to offer custom geometry on their in-house manufactured, aluminum full suspension bikes since day one although, to the best of my knowledge and Google skills, they never have offered full custom frames to the average consumer.
3D printing, additive manufacturing, Robot Bikes R160 Build chamber footage.

Robot Bike Co
I'm feeling like a heel for not getting in line with every other article I've read about the R160 and heaping praise about things we've never seen before, or the arrival of the future, or even just how cool a bicycle can be when money's no object.
To me, a company like Lichen bikes actually seems different with the from the ground up philosophy, manufacturing, design, and ride. Whereas the R160 feels as if a more established player is adding another level of premium on top of what they already have available.
The R160 in action

I suppose I look at the price of the frame and imagine all the other shiny bicycle things I could buy with the same outlay – like a custom Lichen dressed to kill – and that's what has forum users screaming "No Sale" in the back of my head. Which may just mean the R160 isn't for me?
Click the link for more on Robot Bike Co
---
Does the R160 do it for you?!