PRESS RELEASE
The Ripley AF Has Landed
It's no secret that Ibis' Ripmo AF is a beast of a bike, and in an effort to grow their reach, Ibis has opted to produced the Ripmo's little brother the Ripley in a metal frame as well. Sporting some geo revisions and a build that comes in at sub-$3k US, it's a value-laden proposition for riders who don't want to break the bank. Read on below for a full rundown from Ibis themselves.
---
The Ripley AF is our beloved, category-defying, short-travel, singletrack-scorching Ripley—rendered in aluminum and with a touch more aggressive geometry. All the sizzle and pop of the carbon Ripley is now available as a complete bike at a wallet friendly, sub $3000.
This bike is a multi-talented shapeshifter; a light, snappy, fast, fun, incredibly versatile bike that can get a whole heckuvalot more rad than its 120mm travel and gossamer weight imply. And making it out of aluminum only broadens the Ripley's already broad appeal. It still rips like a Ripley. But it also costs a whole lot less than the carbon version, and is, well, more metal.
MAINTAINING METAL MOMENTUM
We already played up the whole "metal" theme when we introduced the Ripmo AF last year. Since this is a lighter, nimbler bike than the burly Ripmo AF, it would be easy to call it "Metal Lite". However, the Ripley AF is too awesome, and too versatile, to get pigeonholed like that. Choose your own adventure, the Ripley AF is ready to go.
CONTEMPORARY GEOMETRY, TELEPATHIC HANDLING
A trail-friendly 65.5-degree head angle (that's a degree slacker than the carbon version) and short (44mm) offset 130mm fork combined with 29" wheels makes for a super planted but still playful, precise but still nimble front end feel. Meanwhile, a 76-degree seat angle puts your power directly to the pedals, and the short chainstays and pedal-friendly dw-link kinematics deliver that power without squandering a single watt.
DW-LINK
Our 15 years of collaboration with Dave Weagle has yielded unparalleled climbing efficiency and tractability. Incredible snap and responsiveness. And a whole mess of plush, chunder-eating, downhill-crushing goodness. All wrapped up together in the best suspension you'll find anywhere. It's that good.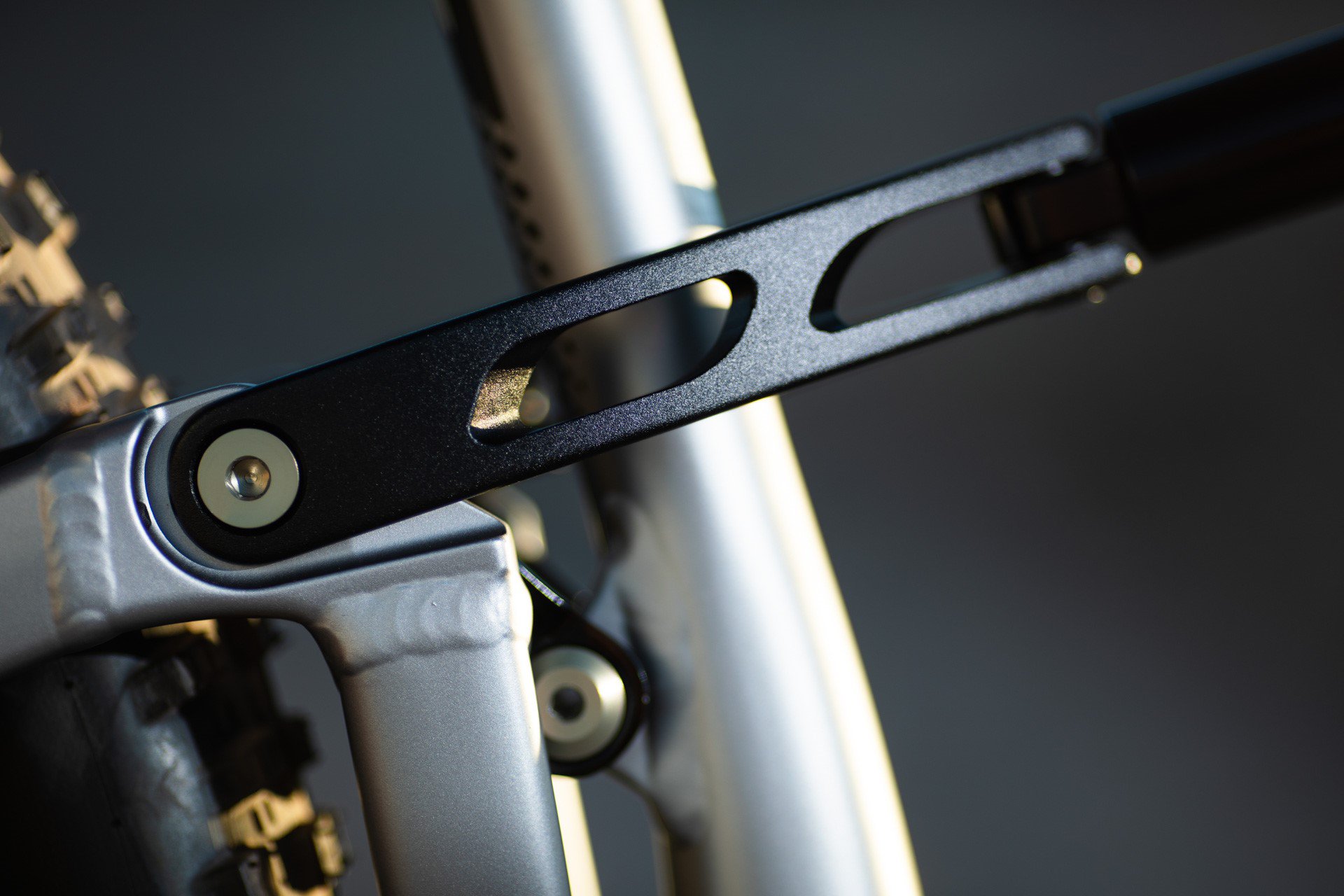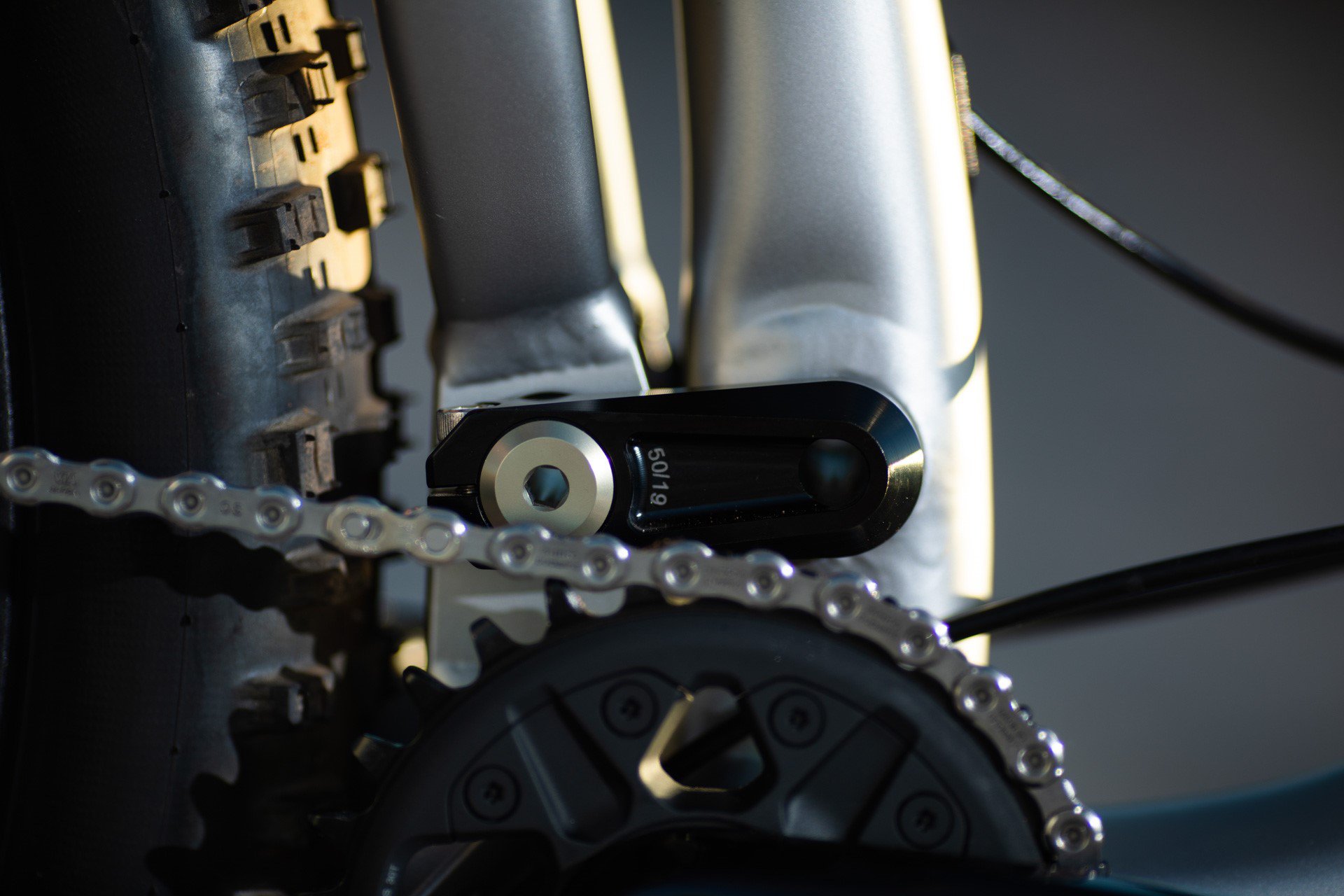 A WHOLE MESS OF OTHER GOOD THINGS
Price point accessibility is no reason to skimp on the details. So, in order to quell your concerns while still respecting your wallet, we've sweated the details to the fullest of our capabilities. Boost spacing. Threaded BB and ISCG 05 compatibility. 2.6" tire clearance. Post-mount rear brake, 203mm rotor clearance. Super low standover, long-dropper friendly design. Seven-year frame warranty and lifetime bushing replacement. Metric 190x45mm shock, and room inside the front triangle for a water bottle. Cha-ching!