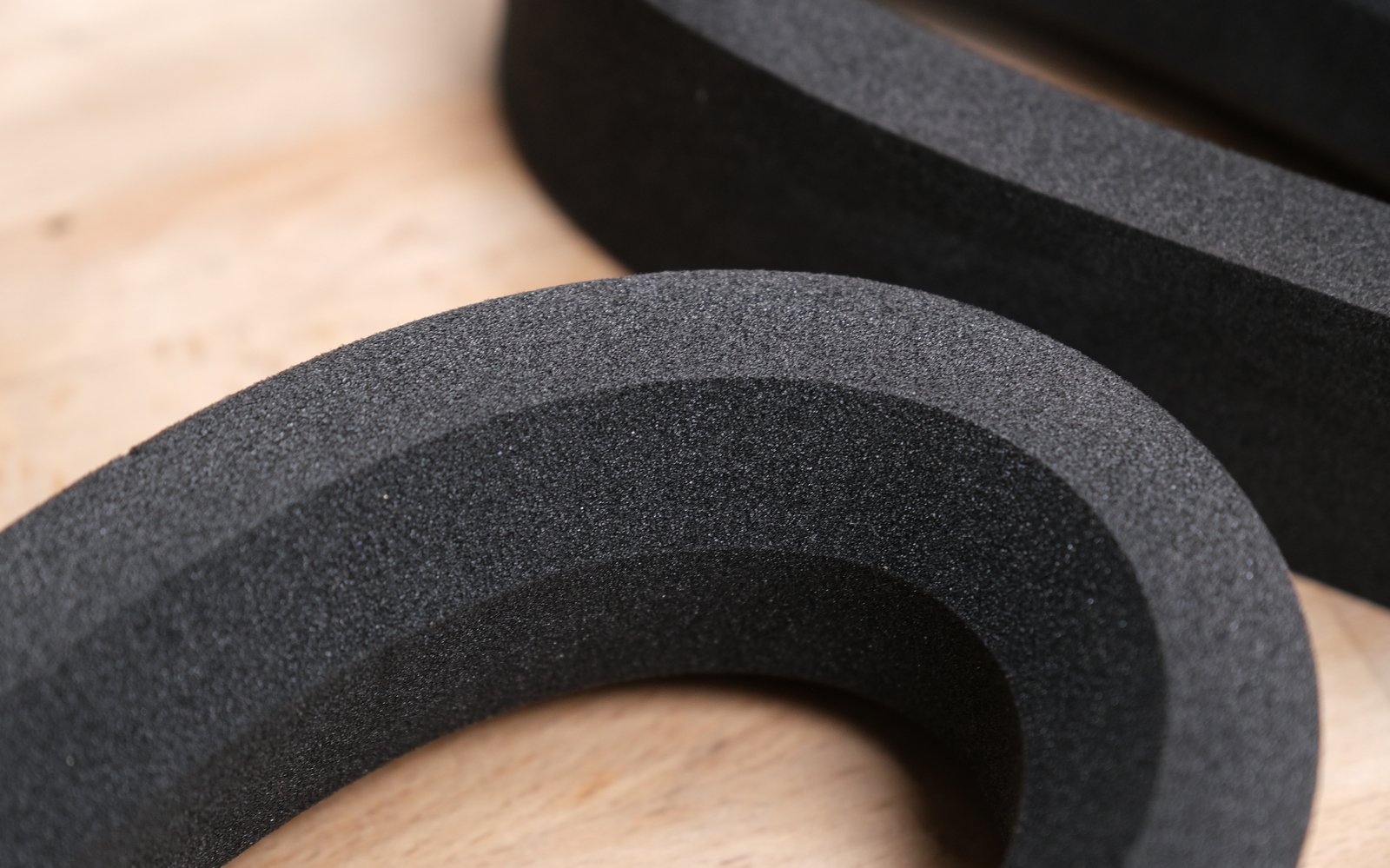 insert Review
Rimpact and Rimpact Pro Insert Review
Dave's Insert Virgin Rimpact Impressions
If you're a mountain biker and you know how to read, chances are you've heard about inserts and thought about using them. In theory, they sound great! Who wouldn't want more traction and improved reliability? It actually seems a bit odd that I/you/we have held out this long. How could this be? Well, if you're like me, and you haven't progressed beyond the "thinking about it" stage, there's probably a few reasons for this.
1 - They sound heavy
2 - They're expensive
3 - They're a pain in the ass to install
4 - Do they even do anything?
So, for all the other cheap, lazy sceptics out there, I'm going to have a look at these things through those lenses, talk a bit about my experience riding them, and then hand them over to Cam to talk comparisons with other inserts.
They sound heavy
If the recent US election has taught us anything, it's the value of framing. Just by sheer repetition, certain factions of the American power structure have convinced a great many people that rampant electoral fraud has taken place. I would argue that a similar, yet less consequential, thing has happened with regards to tire inserts. Every single review talks about the weight of these things and it becomes this idea that hangs around in your mind.
Tire inserts are heavy.
And that is the first thing that struck me about the Rimpacts when I picked one up and started fondling it. These things are not heavy.
If you want to get scientific about it, using my own scale the weights I found for the Original (single material) version were 106.0 grams (29er) and the Pro (dual material) version were 157.0 grams (also 29er). Those values don't mean a whole lot to me, but in holding one in my hand I am confident in saying that it feels inconsequential. For shits and giggles I put a standard 650b rubber tube that was sitting here in front of me on a scale and it tells me that weighs 267.0 grams. So, both rimpacts weigh about the same as one shitty tube.
They're expensive
Nobody walks around arguing that CAD$200+ for some valves and a couple of hunks of foam is a "good deal". Ya, I know, I know. It's not that simple. A lot of thought and design and tooling and fancy material science goes into all of these hunks of foam that we put in our tires. But two-hundred-plus bucks! Come on!
The good news is that Rimpact goes some of the way towards bringing these costs down to something that feels a bit more manageable. You can head to their website and order:
- 2 Rimpacts with valves for 38 pounds (CAD$65)
- 2 Rimpact Pros with valves for 70 pounds (CAD$120)
- A mixed set of a standard (front) and pro (rear) for 55 pounds (CAD$95)
That's not "cheap", but it's also not 200+ bucks, and it definitely brings the insert experience down to a level where I'm comfortable writing the cost off as an experiment.
They're a pain in the ass to install
As an insert noob, this is probably what has held me back the longest. Do I really want to monkey around, wrestling a pool noodle onto my rims when I'm just going to have to yank them out in a month when a test bike goes back? No, no I don't. But, once again, it seems like we've allowed the narrative to overwhelm reality.
Rimpact has a good how-to that shows just how easy it is to install their product. I read through that a few times, and then proceeded to do things totally differently. I think their instructions would work quite well for a new install, but with a used tire and a bunch of sealant that I didn't want to deal with, not so much. So I forged my own path and it added about 5 minutes each tire to my usual tubeless install.
1 - Pop a bead off. I tend to go for disc side as it makes step 6 easier.
2 - Don't forget to swap in your new insert compatible tubeless valves.
3 - Start feeding your Rimpact in like you would a tube. Work it into place into the tire, on top of the rim as best you can. Here's where I started to deviate from the Rimpact instructions as there was no way I was getting that sucker fully onto the rim at this point.
4 - Once you have as much of the Rimpact on your rim as you can, start closing up the tire behind it. Feed the tire bead over your rim and tuck it down into the bottom of the rim as best you can. You'll probably get about 2/3rd around, with equal parts of the Rimpact and tire bead hanging out.
5 - Rotate the closed up portion of your tire down to the bottom so that all your sealant pools down there, out of your way. Now that the bead is holding 2/3 (or so) of the Rimpact in place, it's much easier to force the rest of it into place on the rim. So do that.
6 - This is a bit of a tricky part, but it's not too bad. Make sure that your installed bead is sitting as far into the center of the rim as possible so that you have as much bead slack as is feasible. Now, put the wheel, axle side down on something that isn't going to destroy your axle (or that your axle won't destroy) and start working as much of the bead on, from side to side, using your palms. You should be able to get it to around 75% with this technique. If not, no worries. It does get a bit tricky to slide the bead up and over the rim, between the Rimpact.
7 - Grab whatever crappy tire lever you have (I had some ancient Zefal's that sucked that I found in my toolbox). Hold one side of the bead in place with your hand, and then start levering over the other side of the bead with your other hand, a few inches at a time. Slide it under the exposed bead, hook it over the rim, and lever the bead over the rim, bit by bit. It shouldn't take more than 4 or 5 of these to get your bead over the rim entirely. You'll need to work the bead down between the tire and the Rimpact as you go, as well.
8 - Pump it up! You don't even need a sketchy fire extinguisher tubeless inflator. The Rimpact holds your beads in place well enough that I found I could just pump the tire up (with haste, though).
Easy peasy.
Interlude - On Tire Pressure
Is there anything more situational on bikes than tire pressure? Width, casing, conditions, rider weight and riding style all play into this, yet tire pressure discussions often take place as absolutes. I talk a bit about pressure below and for some, these pressures probably seem crazy low, but for others (Mr. McRae in particular) crazy high. My "standard" Exo+ North Shore pressure is around 22-23 psi front and 24-25 psi rear. This is not what I would run in a bike park, but for most North Shore riding I feel like this works pretty well. It's not foolproof. I do need to slow down through certain rocky sections if it looks like something that might blow up my rear wheel if I hit it too hard, but that feels like a reasonable compromise for me. We'll see if an insert changes this calculation.
Do they even do anything?
The question of the difference these make on a bike is a bit trickier than I was expecting. Based on some recent insert reviews, I was looking forward to a night and day difference. Indeed, they do feel "different", even when just piddling around in the parking lot, but less so than I expected. The sidewalls are definitely stiffer, and the tires respond like a much heavier tire (more than just the 100-150 grams you've actually added to each wheel), but if this was a blind test I wouldn't bet much money on my ability to spot the difference.
I had already begun the process of dropping my pressures for wet weather season over the last few rides (down to 20/22 psi front/rear). My first insert ride was on a very wet day, so a further 2 psi out of each tire (18/20 psi front/rear) was about as far as I was willing to go on the Assegai EXO+ Maxx Terra's that I was running.
This did feel softer than I was used to, but not overly so. The tire felt soft, but supported. Climbing the bike felt very similar to what I was used to. The added weight wasn't apparent, nor was the slightly softer tire. However, things started to change once the climb turned a bit gnarly. The Ibis Ripmo AF is a good climber, but even it will be challenged by steep, wet rocks and roots. Things seemed just a tiny bit stickier with my drop in pressure.
Heading down, once again, things didn't feel all that much different, but the proof was in the riding. I felt like I could easily lay the bike into a corner and have confidence that traction would show up. It also felt like the tire was much better at holding a line. I hit some tire polished roots and not much happened, so I started to experiment a bit with other lines across roots that I would normally have avoided. There was certainly more grip, and the tire felt like it wasn't getting bounced off line as easily. Once again, it wasn't a hugely different feeling, but it was a lot easier to push the tires into challenging situations and hold your confidence. The result was me feeling pretty damn great on the bike.
Initial Conclusions
So that, of course, is not a lot of information to draw too many conclusions about, but Cam is going to take it away now and talk about how these things faired in the long term, and to provide some comparisons to other options on the market. For me, I feel like the Rimpacts have been a nice, easy introduction to inserts. They don't cost a fortune. They don't way a tonne. They're not that difficult to install. And, they make my bike feel pretty good.
---
Cam's Insert Gigolo Rimpact Impressions
My title overstates things drastically, but I'm no virgin and I wouldn't call myself an expert. I have used both Cushcore models, both Tannus versions, both Rimpacts, and Huck Norris. I haven't used Vittoria or Flat Tire Defender II, but I'm interested in trying both. With Rimpact I did back to back testing with Cushcore Pro to distill my impressions.
Like Dave, I was impressed by the weight of Rimpact inserts; a little over 100g for the original and just shy of 160g for the Pro version in 29
". To put this in context, the last Cushcore 29" I weighed was 280g. Like Dave, I used an original Rimpact up front and the Pro in the rear for a total of 260g or so.
My no-insert pressure riding on the North Shore, riding EXO level tires up to 2.5", is generally 19 front and 21 rear. For Cushcore I generally drop 4 PSI to 15 and 17, without any problems thus far. Like Dave, if I was riding elsewhere, like the Whistler Bike Park, I'd certainly be running higher pressures, but the steep and technical terrain we ride generally keeps speeds down and traction is a huge priority, particularly this time of year.
I started out using similar pressures with Rimpact inserts, but soon found it wasn't enough. I bottomed out the rear wheel once, enough to make the sickening clang that indicates you'd better check for damage,* before raising the pressure 2 psi. Unlike Dave, and perhaps because I was on a hardtail, I could notice some damping and cushioning from the Rimpacts. It was less than I was used to with Cushcore but still beneficial.
*dodged a bullet this time
Another difference between the two was sidewall support. This is one of the most noticeable aspects of Cushcore at lower pressures, and in fact enough support remains to corner relatively well if you happen to get a puncture. Again, unlike Dave, I didn't notice much cornering support but it could be that my expectations were elevated because I was expecting closer to the support of Cushcore or Tannus Tubeless.
It seems to me the lack of sidewall support is related to Rimpact's squared off anvil shape. The profile doesn't allow the insert to press against the sidewall as you move away from the rim nearly as far as Cushcore or Tannus Tubeless. I suspect this is because the low density material wouldn't withstand impacts well if it had wings that became thinner as they extend out at 45º. For me this is a big miss.
When I installed Cushcore on the Honzo ESD, the bike came alive. It wasn't as hard on my body and I was confidently smashing into sections where I'd been hesitant previously, and the change made hardtailing much more pleasant and fun.
Despite these observations, there are some upsides for Rimpact. If you are looking for puncture prevention and rim protection, rather than the increased low-pressure traction I prefer riding on the North Shore in the wet, using Rimpacts at closer to your usual pressure should deliver good results with a low weight penalty. I didn't try riding the Rimpacts flat but, because they occupy a decent amount of volume, I think they would be quite effective, at least in a straight line. My research tells me that, like Cushcore, Rimpact is a wear item that will sustain damage after hard impacts. I couldn't see any significant damage when I removed my pair after a few rides, but I've read reports of chunks split off the side after heavy impacts. Cushcore doesn't seem to lose chunks but impact damage will put holes right through the material where it contacts the rim over time. Thus far I haven't seen any damage to Tannus in similar circumstances, likely because it's hollow rather than a solid piece of foam like both Cushcore and Tannus.
Independent of cost, I'd choose either Tannus Tubeless or Cushcore ahead of Rimpact for my riding, but if your goals differ from mine, and low pressure damping, impact resistance and cornering support are lower on your list than puncture protection, modest rim protection, and weight reduction, Rimpact could be a good choice.