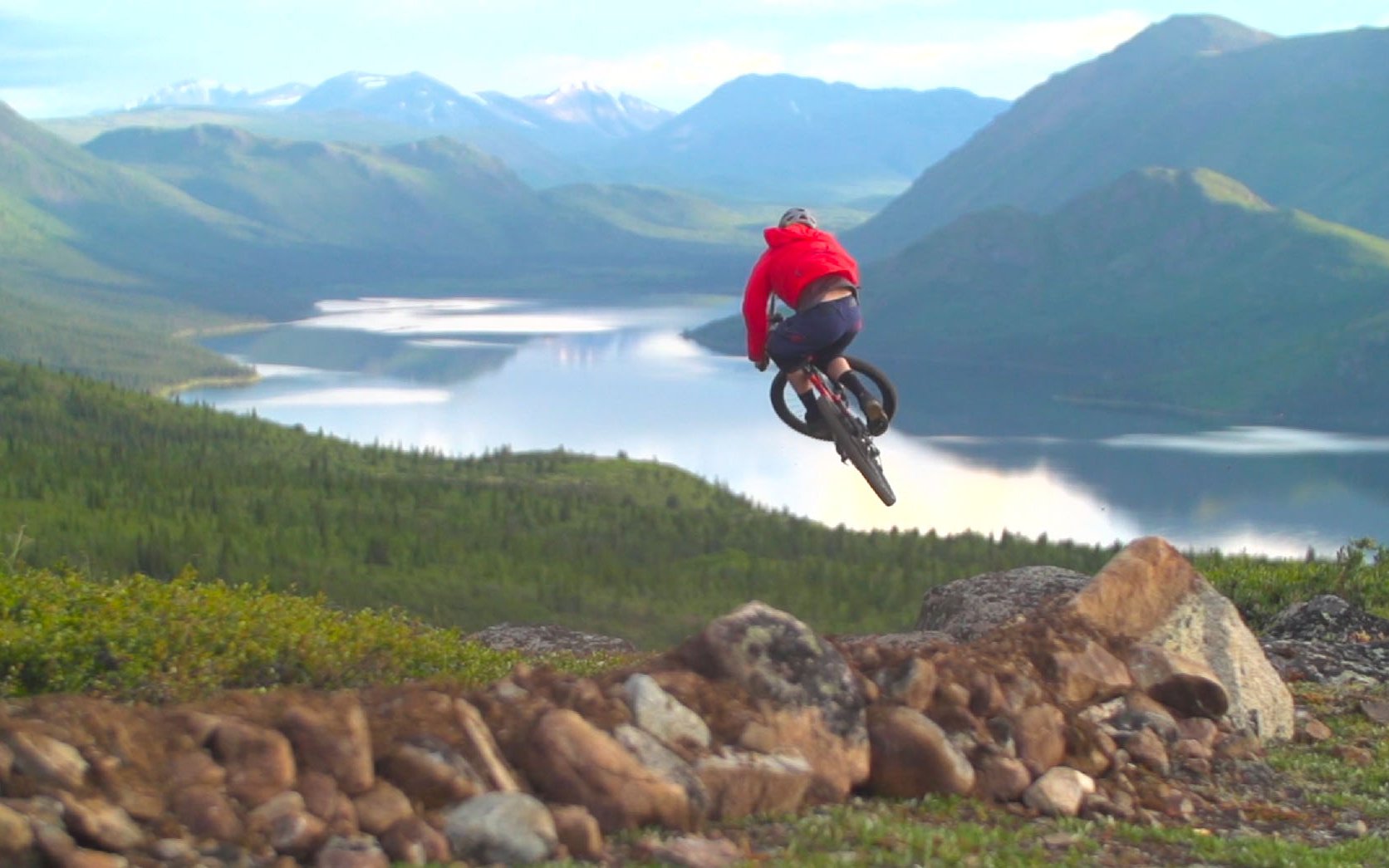 VIDEO
Riding in the Yukon
Several years ago now, a group of us traveled to Yukon Territory to do some riding, and learn a bit more about a program we had heard about called Singletrack to Success, which is a Carcross/Tagish First Nation (CTFN) project initiated in 2006 with the mandate to develop a world-class network of single-track trails on Montana Mountain, a sacred site of Carcross/Tagish First Nation, while providing local youth with summer job.
We came back with incredible memories, new friends, and an appreciation for the ways in which mountain biking can create opportunity and open doors in ways we hadn't imagined. Thankfully others did imagine a new way to give youth opportunities to learn and expand their horizons - others like Derek Crowe and Jane Koepke, who founded Sinegletrack to Success along with leaders from the Carcross/Tagish First Nation.
Unfortunately the video project got shuffled around and delayed, and at one point we thought we'd lost some of the footage. Then time passed and - hand up for the blame here - we just didn't get it over the line. Fortunately Ollie was able to find his last draft of one of the videos we'd planned, and this seemed like an appropriate time to share it. We have other stories and a whole host of incredible photos from that trip, and there will be a good time to share them in future. For now, please enjoy a brief taste of the Whitehorse and Carcross experience. It truly is a world class destination for mountain biking (among other things) and we can't wait to get back.
Should you be interested in visiting Whitehorse, whether to ride in the summer or see the Northern Lights in the winter, you must go stay with Boréale Explorers. This was our second time staying with them, and everything from the comfortable rooms to the incredible food was first class. They will do everything from picking you up at the airport to recommending where to ride, organizing shuttles and guides, and making sure your trip is completely dialed. Of all the trips we've been on, few have come close to matching the experience at Boréale, none have surpassed it.