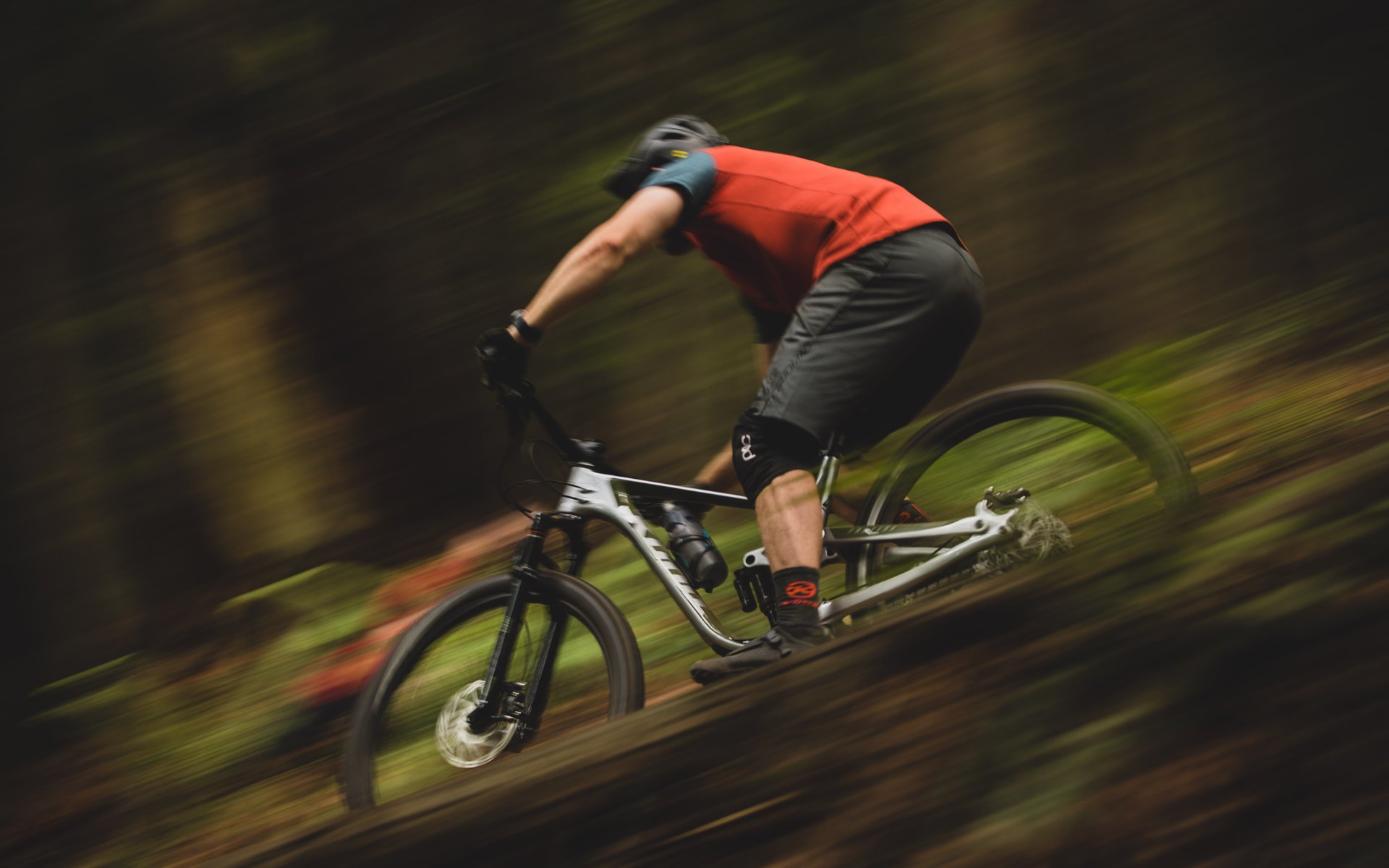 FIRST IMPRESSIONS AND DETAILS
Riding the 2020 Kona Process 134 CR 29
It's one of those phrases that starts to drive you nuts if you watch enough sports. I'm not sure who gets credit/blame, but Tiger Woods is the first one I recall consistently using the phrase 'it's a process' in reference to the many long attempts to resuscitate his game. Today, you will hear every pro golfer use the same phrase, whether they won or came DFL: 'I just have to trust the process'. BS, buddy. What you have to do is figure out how to shoot lower scores on Sunday. (I realize that, in itself, is a process)
Thankfully, unlike many other beaten and bloodied clichés that the bike world has unimaginatively usurped, such as it's a game-changer, or we put it through its paces - 'it's a process' is not being (over)used. Otherwise I'd wince every time I hear the name Process when used to describe Kona's popular line of trail bikes. Ironically, if anyone could utter the phrase 'we just have to trust in the Process', it would be Kona's global tribe of staff, fans, and dealers.
This is a brand with a long and storied history, a cult-like following, and a well-defined identity that was carved out the honest way, long before a company's culture was tied to feeble gestures like letting everyone go home an hour early on Fridays in August. At the same time, the launch of the original Process seven years ago signalled a reboot for the brand and restored it to a place of trail-riding influence. Today is the launch of the all-new 2020 Kona Process 134 - their first carbon fiber trail bike with 29" wheels. It would be a stretch to say that Kona owed everything to the Process, but the path to this day has been a bit of one. It is a good day for Kona.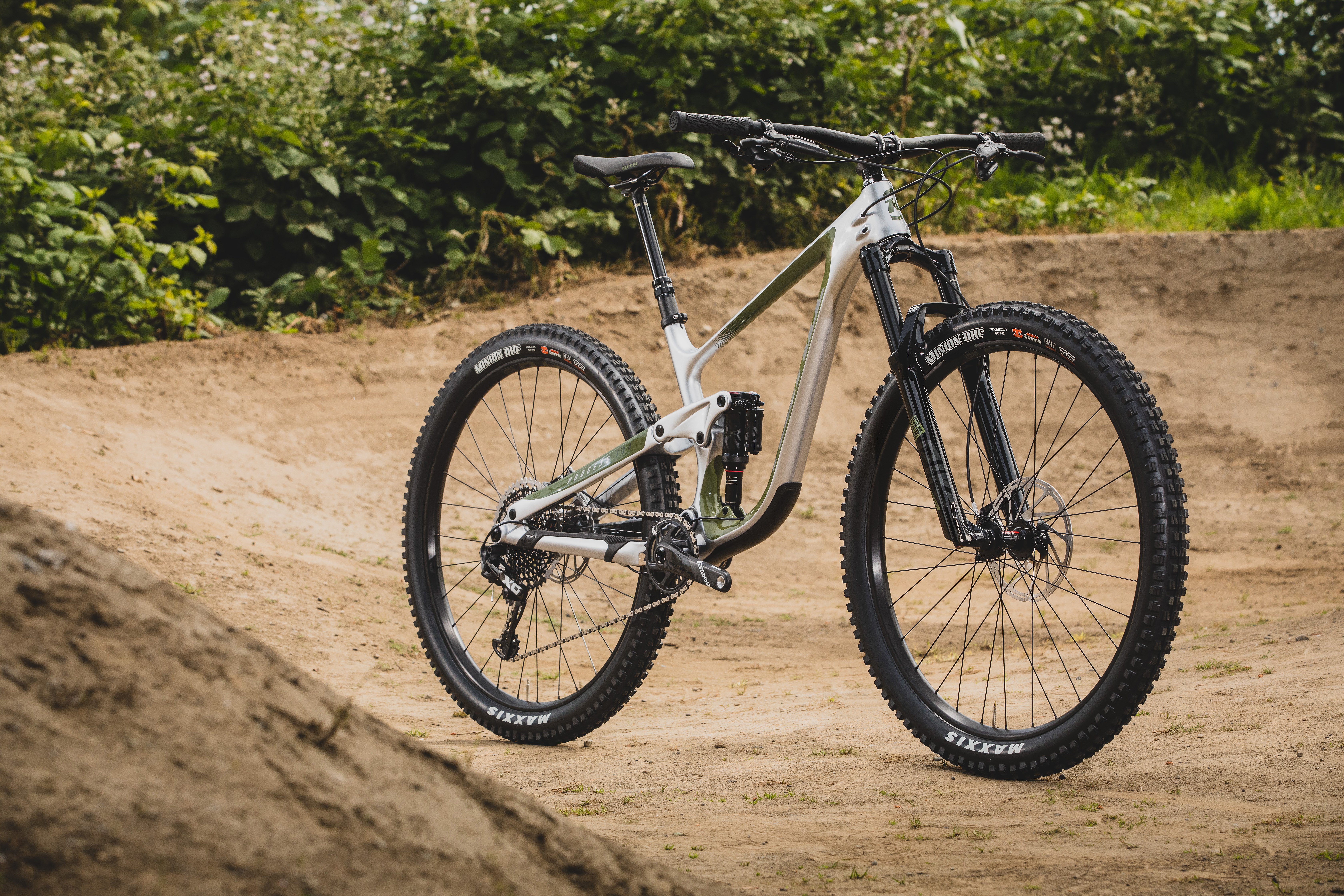 Kona Process 134 Frame Design Details
The Process 134 is not simply a shrunken 153, but rather an evolved version with a slightly different rider in mind. In fact, Ian Schmitt, Kona's MTB product manager, said the 134 was intended to build on the success of the well-loved Process 111, which was one of the first short-travel 29ers that people actually liked to ride. So they added some travel to make it a more capable trail bike, and then began to apply what they had learned since releasing the Process 153 G2 (first the alloy 29er and carbon 27.5 Process 153, and last year Kona released the carbon 29er aka the Process 153 CR 29). This resulted in a lighter frame and some other refinements that we'll get into below.
The 153 was a 'safely durable' bike, but Kona's expertise with carbon design has improved, so they took learnings from the bigger bike to remove frame weight from the 134.
Process 134 = 134mm of rear travel. Designed around a 140mm fork, but yes, 150mm will work.
The CR (carbon) Process 134 models all come with a carbon frame, link and stays; the alloy bikes are all alloy.
Two wheelsizes: 29" in carbon or alloy, 27.5" in alloy only.
Frame design weight saving measures over the Process 153 CR: thinner seat stays, carbon chain stays, refined rocker design, and smaller bearings (inner diameter of 15mm vs 20mm for the 153).
Tubes in tubes for internal cable routing (silence and simplicity).
Moto style brake runners rejoice! Brake cables can run on either side of the head tube, and there is a specially-designed Y connector part way down the DT that merges brake line routing.
Clever cable routing: the rear derailleur cable is clamped near the main pivot and barely moves as a result of its proximity.
160mm direct mount rotor on the rear raised a few eyebrows, but again, it's a choice geared to some intended users in places where 180mm rotors are not considered the minimum size.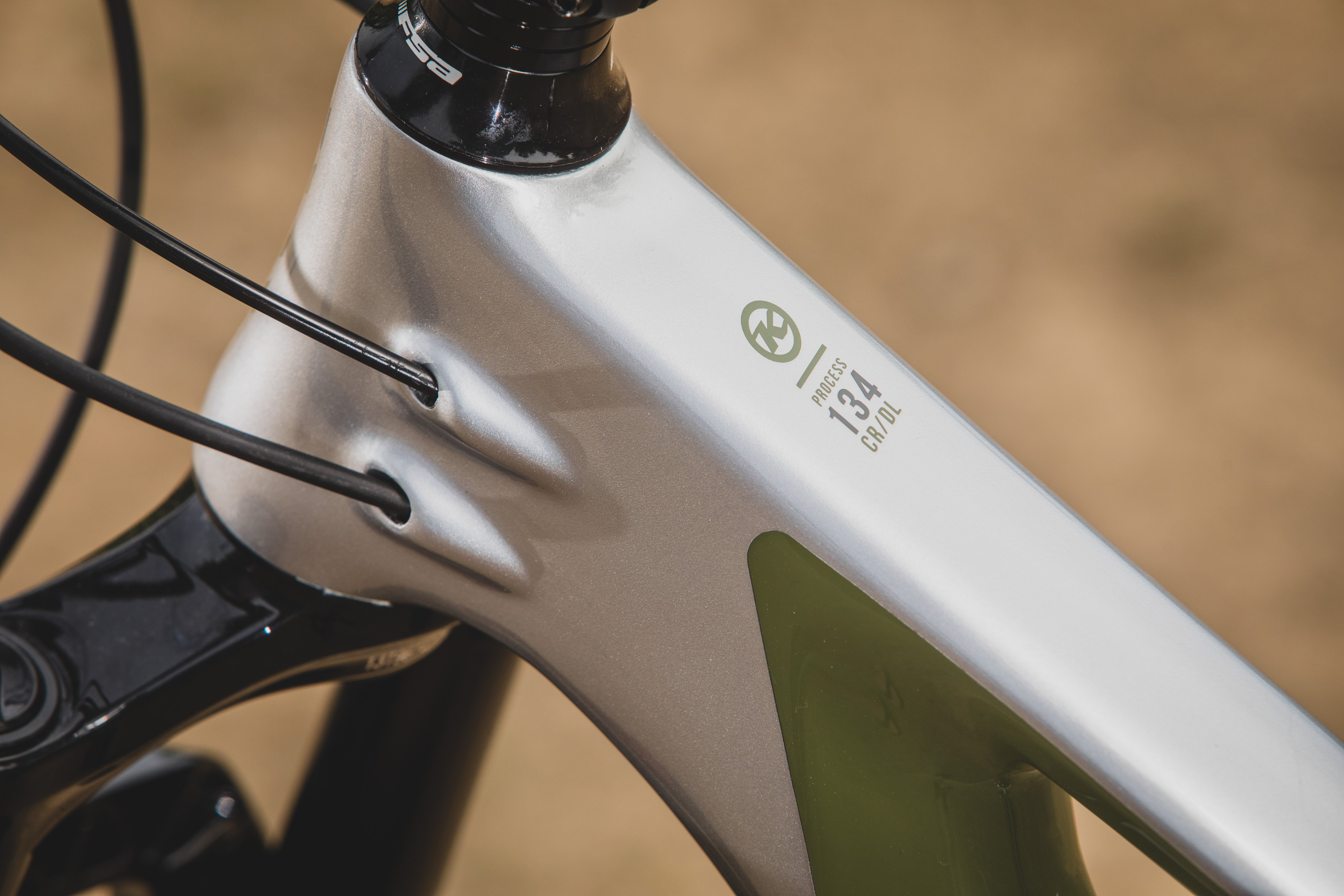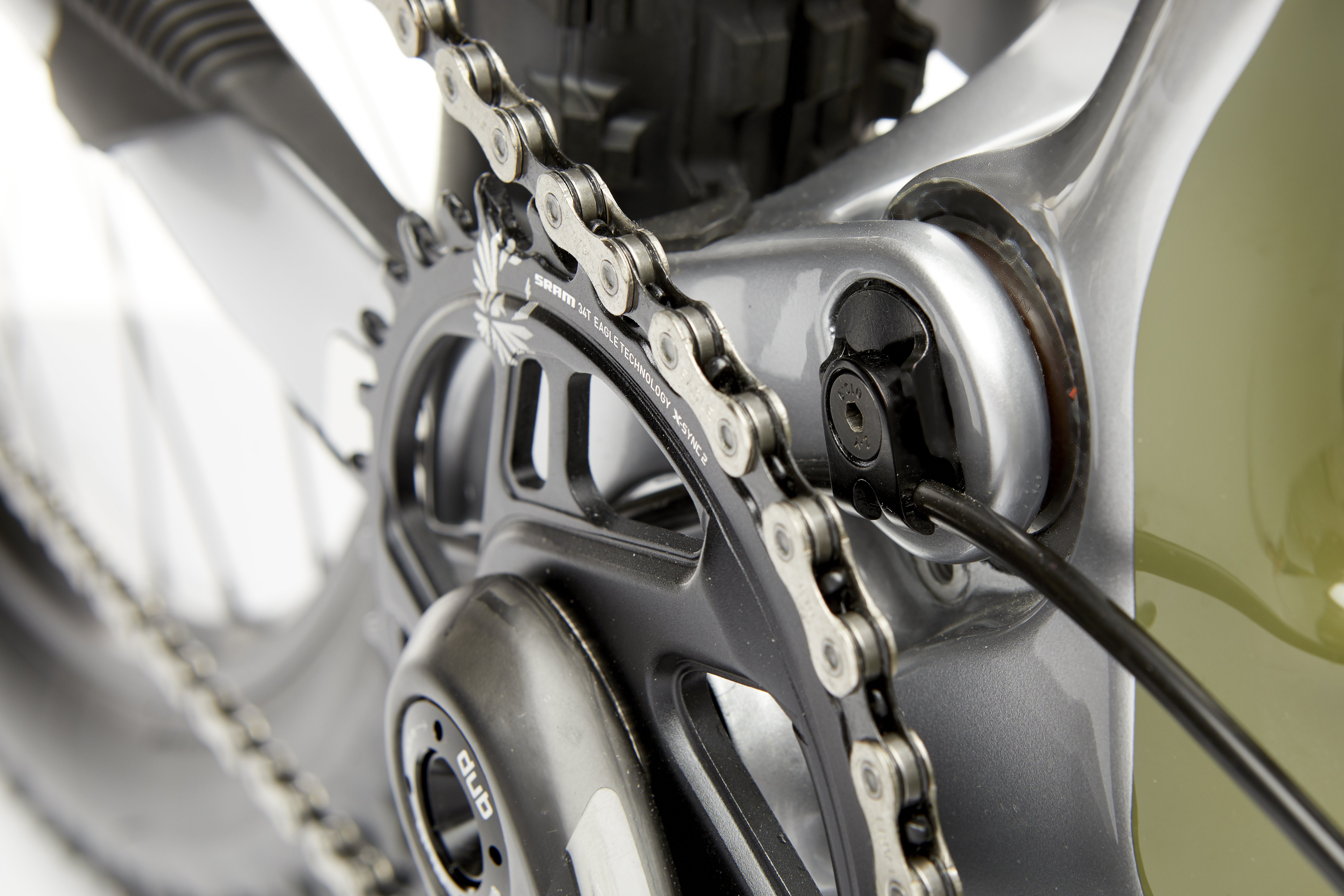 Process 134 Geometry Details
Kona wanted their 130mm trail bike to account for a wide range of skillsets as well as terrain, but it's still a Kona, so it must be fun to ride and built to last. The brand that helped usher in 'longer, lower, slacker' back in 2012 hasn't gone back on that idea, but they made very deliberate choices with the Process 134, prioritizing all-around trail performance rather than numbers that play in the margins. Here are some geo design notes:
The 66-degree head angle and 76-degree seat tube angle were similarly chosen as being modern and capable without skirting the edge of universal comfort.
They deliberately chose a 51mm offset fork, because they liked the way it rode vs a shorter offset fork, but also because the way it rode is easier to appreciate for riders of varying skill.
Sizing in the carbon Process 134 goes from S-XL, while the alloy version adds an XS with 27.5" wheels.
Reach for the size Large I rode was 475mm (M is 450 and XL has a reach of 510mm).
Sizes S - XL have 125, 150, 170, and 200mm posts, respectively, but Lacy Kemp uses a 170mm dropper on her size Small, taking full advantage of the very short seat tube, which has become a Kona design cue.
The seat tube's effective 76 degrees comes with smaller offsets than past Process models, meaning all sizes stay closer to that 76 number as you extend the post. Again, Kona wanted that seat angle to reflect intended use, whether its owner rides Bellingham's up then down trails or Michigan's rolling ones.
A 5mm lower stack height than you find on the 153 is intended to be suited to less severe terrain - or to allow you to bolt on a 150mm fork without extending your stack height too much.
Chainstay length is 427mm across all sizes - 2mm longer than the Process 153 but still on the shorter, more playful side. It has a narrower rear end to reduce the chance of heel or calf contact, but tire clearance accommodates a Maxxis WT 2.5 DHF on a 30mm rim.
Process 134 Suspension notes and spec detail
It could be argued that some of the decisions surrounding trail bike design are more challenging than with all-mountain bikes. Do you prioritize pedaling over descending, and if so, by how much? Does descending get a slight nod, or do you aim for a 50/50 split? Each brand has a different idea about what a trail bike is and should do, and has to balance what they think the market wants with what their dealer base is asking for. Kona prioritized shock spec at every price point, and this point is a key tell as to their priority: every Process 134 comes with a piggyback for 2020. Ian explained that this was not only because they ride better (particularly those in terrain with long descents) but also because shocks are harder to upgrade and source than a fork damper (which can often be dropped into whatever fork chassis your bike came with). I like this kind of thinking, and it's indicative of a lot of the small things Kona's been doing for years; sometimes quietly.
Where the Process 153 has its anti-squat tuned to around 90-95% at sag, the 134 sees 102%, and drops off more slowly to 85% at max travel in order to provide more consistent pedaling characteristics in, for example, rolling, technical terrain, where you're pumping and pedaling to stay with your group. It is more progressive than the 153, with a progression rate of 11% between 30-95% of travel (that number is 8% for the 153). And yes, friends, that means that the Process 134 will gladly accept a coil shock, as long as you run your sag at about 22% instead of the 28-9% that is recommended for an air shock. Whether the 134 in question runs a Fox or RockShox rear shock, the stock tunes are set at M-M and come with a single token installed.
The Process 134 CR/DL 29 that I tested was the top of the range, and at 7,999 CAD (5,999 USD), it didn't leave a lot to be desired in terms of spec: RockShox's Pike Ultimate and Super Deluxe Ultimate were both simple to set up and performed with the consistency and suppleness we've come to expect. The SRAM X01 Eagle group (with GX chain) was flawless. The G2 RSC brakes felt great at the lever but I did wish for the fade-free power of Codes at the end of one long, steep section - but that's a spec decision I can understand for this bike, and it's made up for somewhat by the 200mm rotors front and rear. WTB KOM Light i30 TCS rims on DT Swiss 370 hubs hold the shoes on (but those DT Swiss 370 freehubs made a popping sound under load on all the test bikes): Maxxis DHF rubber on EXO casings is another indicator of this bike's varied destinations, and for most trail riding, they'll be sufficient. Process 153 bikes for 2020 get Maxxis Assegai/DHR II tire combos, just to add a little distinction.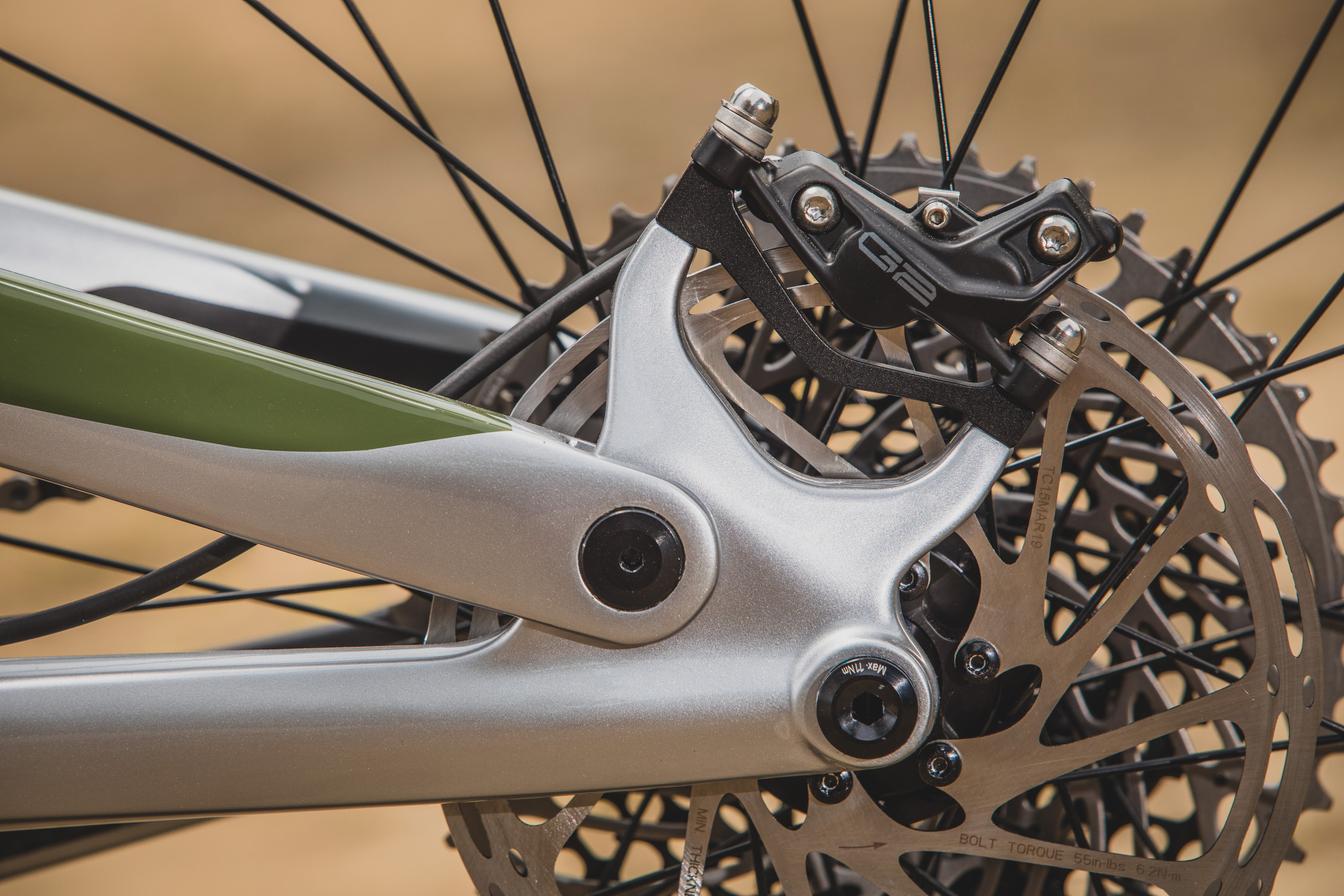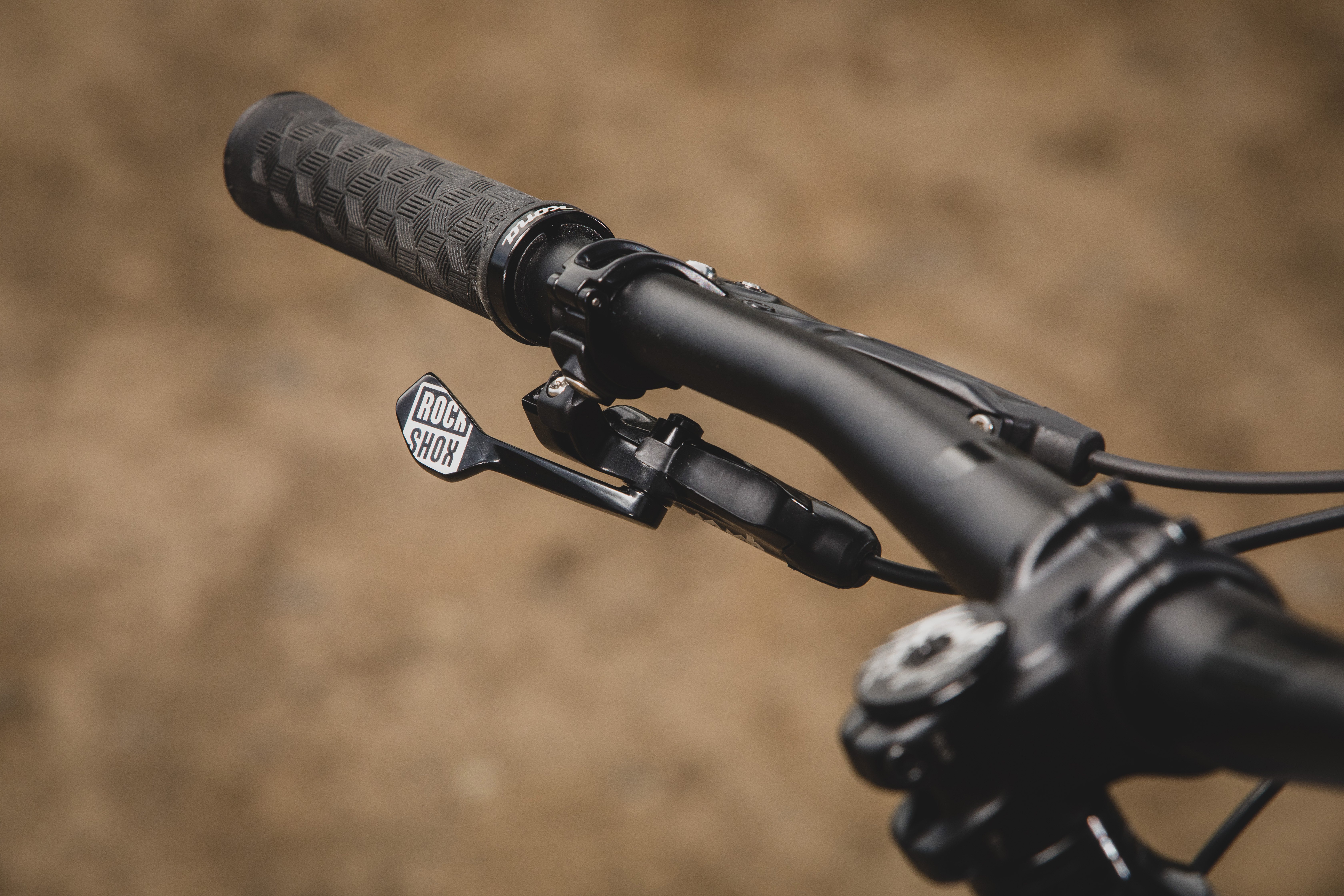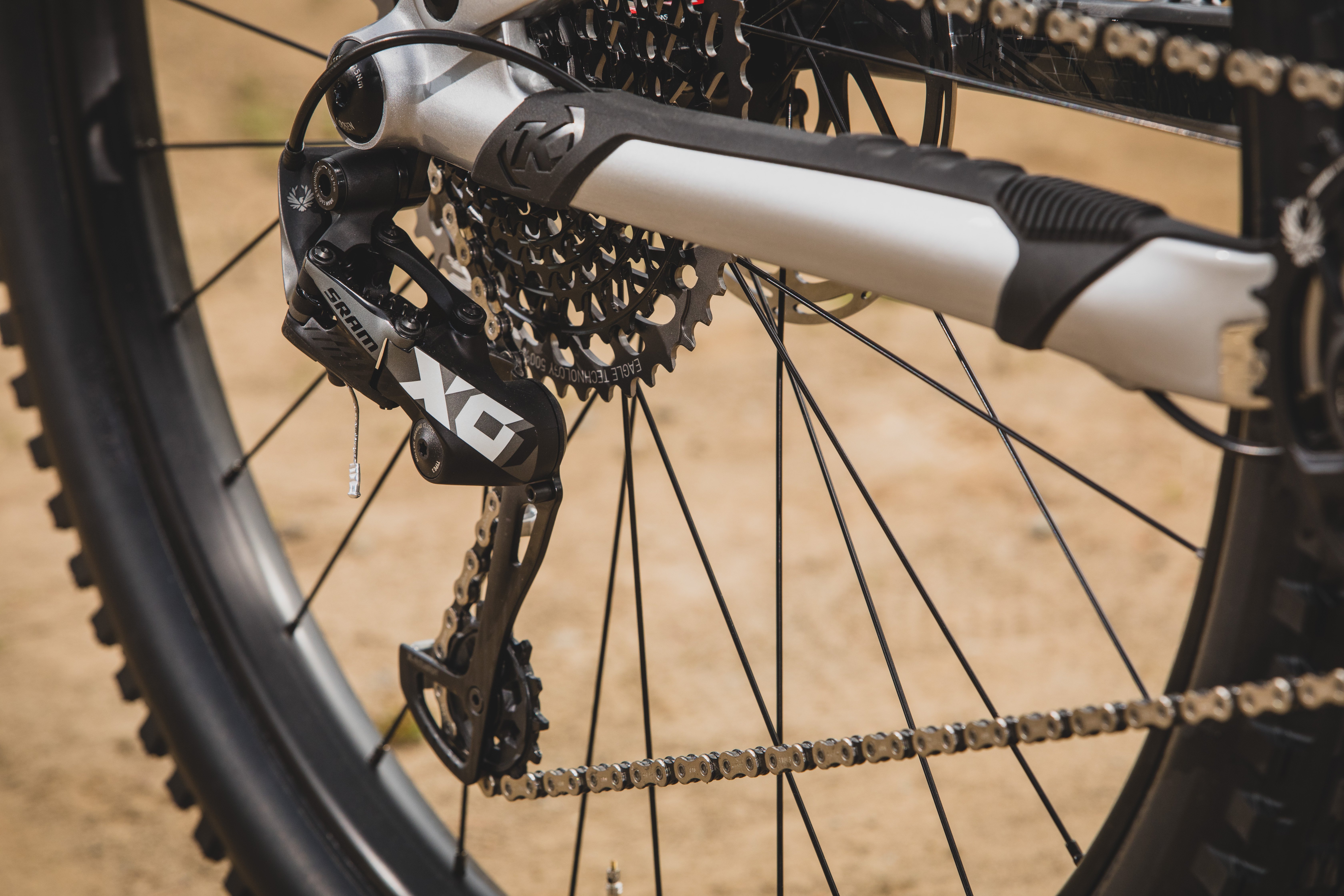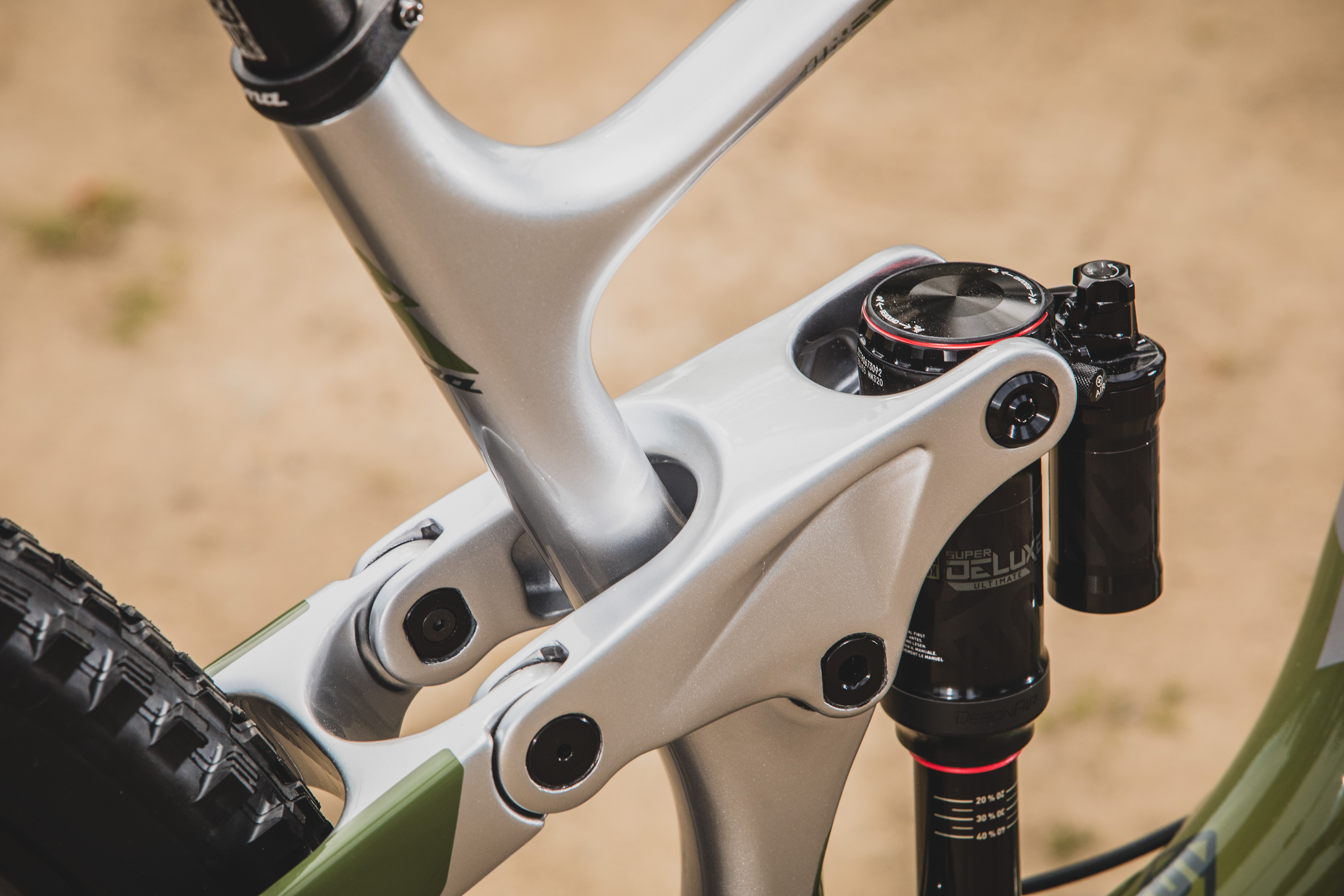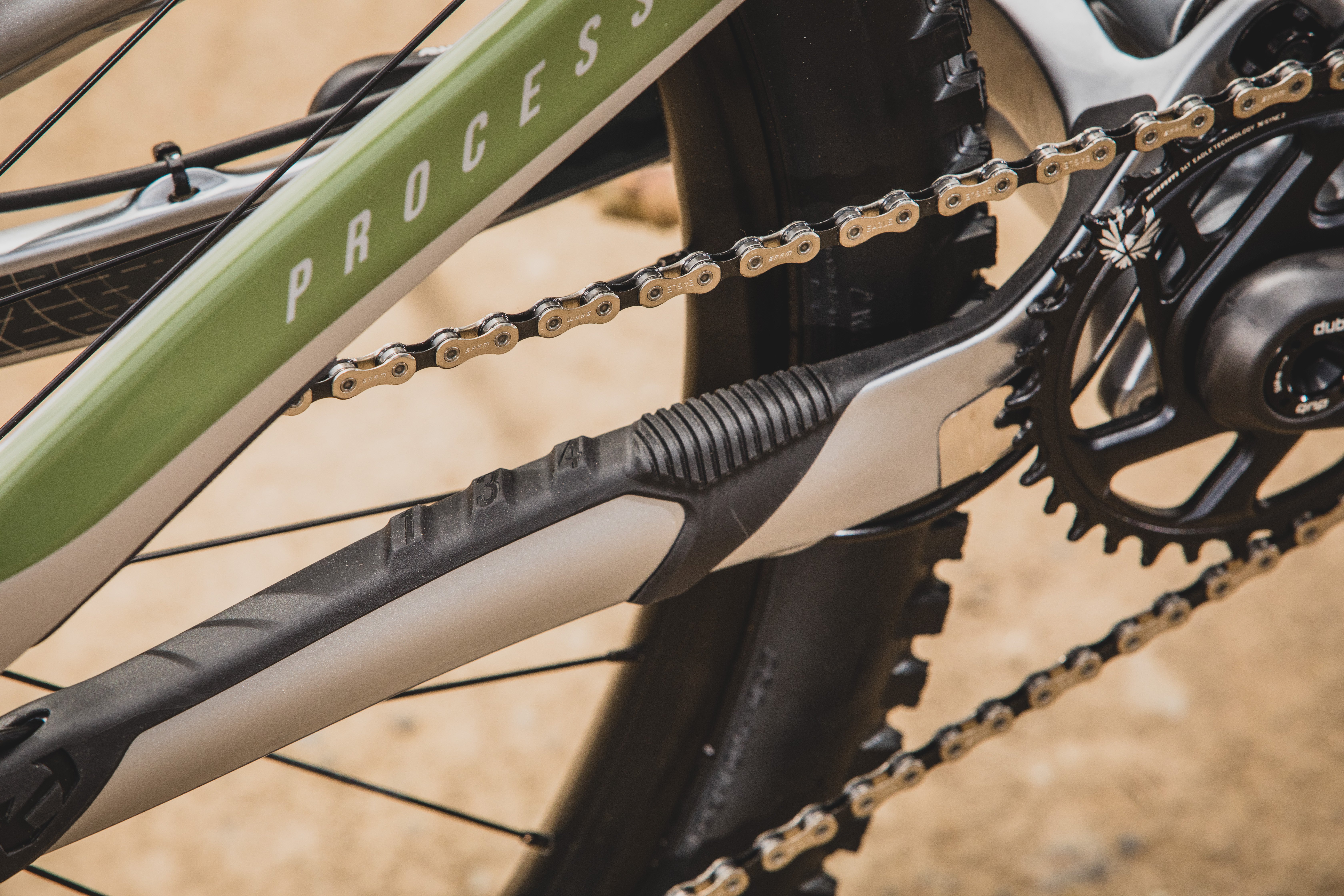 Riding the 2020 Process 134 CR/DL 29
We rode the Process 134 over two days in Bellingham for about 65 kms and 2,400 meters of climbing in two zones: Chuckanut and Galbraith. Chuckanut trails Double Down and Double Black are local classics and perfect for mid or long travel bikes, with a variety of small jumps and drops up to 6 feet, plenty of roots and berms, and a nice variety of technical sections interspersed with spots where you can let the bike go. Bench cuts and blind risers keep you on your toes and test your ability to get comfortable with the bike and make it dance a little. I was not on my best on day one - I blame the abundance of good beer in Bellingham - but it did not take long to feel comfortable aboard the 134.
Handling was predictable and the bike was a ton of fun to ride - it gets out of your way and lets you point it and go, happy to eat up stutter bumps and g-outs, and offering up plenty of traction and stability. I used all of the travel available in the fork and shock but didn't have any harsh bottoming events, although the trails we rode weren't what I'd classify as super high speed or very rough, but still had plenty of places to run amok. Still, the shock tune felt right and the bike was nicely balanced between playful and stable, which is a potent combination in any bike, especially one that pedals well.
And when it was time to head back up, the Process 134 did its share of the work and then some. While you should expect a trail bike to pedal and climb well, the good ones will let you attack a technical section at a variety of speeds without protesting. You want to be able to sit and spin or stand up and attack without feeling like you're shortening your ride and risking late night cramps. And even on that first climb when I couldn't stop tasting breakfast, I was able to hang on and spin my way up without suffering too badly. For the last descent of day one, we hit the slow speed tech-gnar of the Ridge trail (highly recommended if you like slow-speed puzzling with multiple solutions) followed by Hush-Hush, a flat-ish pump and pedal fest where the goal is not to dab - which I was able to do successfully (maybe miraculously). While it may not be everyone's cup of tea, it was a superb choice for testing a bike with 133.7 mm of travel - as well as for polishing skills.
On day two we hit a bit of everything on Galbraith which is a vast trail network with an unlimited supply of fun. More speed and steeps than we saw on Chuckanut, and lots of evidence that the riding scene is alive and very well in Bellingham.
Two days does not a full review make, but I already know enough about the Kona Process 134 to be able to recommend it if you're on the hunt for a trail bike that is equal parts fast up and down and fun to ride. We'll have one soon that we'll give the long term treatment here on the Shore, and because it's a question that you might be rolling around in your mind, we'll be reviewing it up against a Process 153, so we can help you work through the differences between them and recommend which one may be the best choice for you.
Yes, Kona fans, it's been a process. But it is also a very good day to be a Kona fan in search of a new trailbike.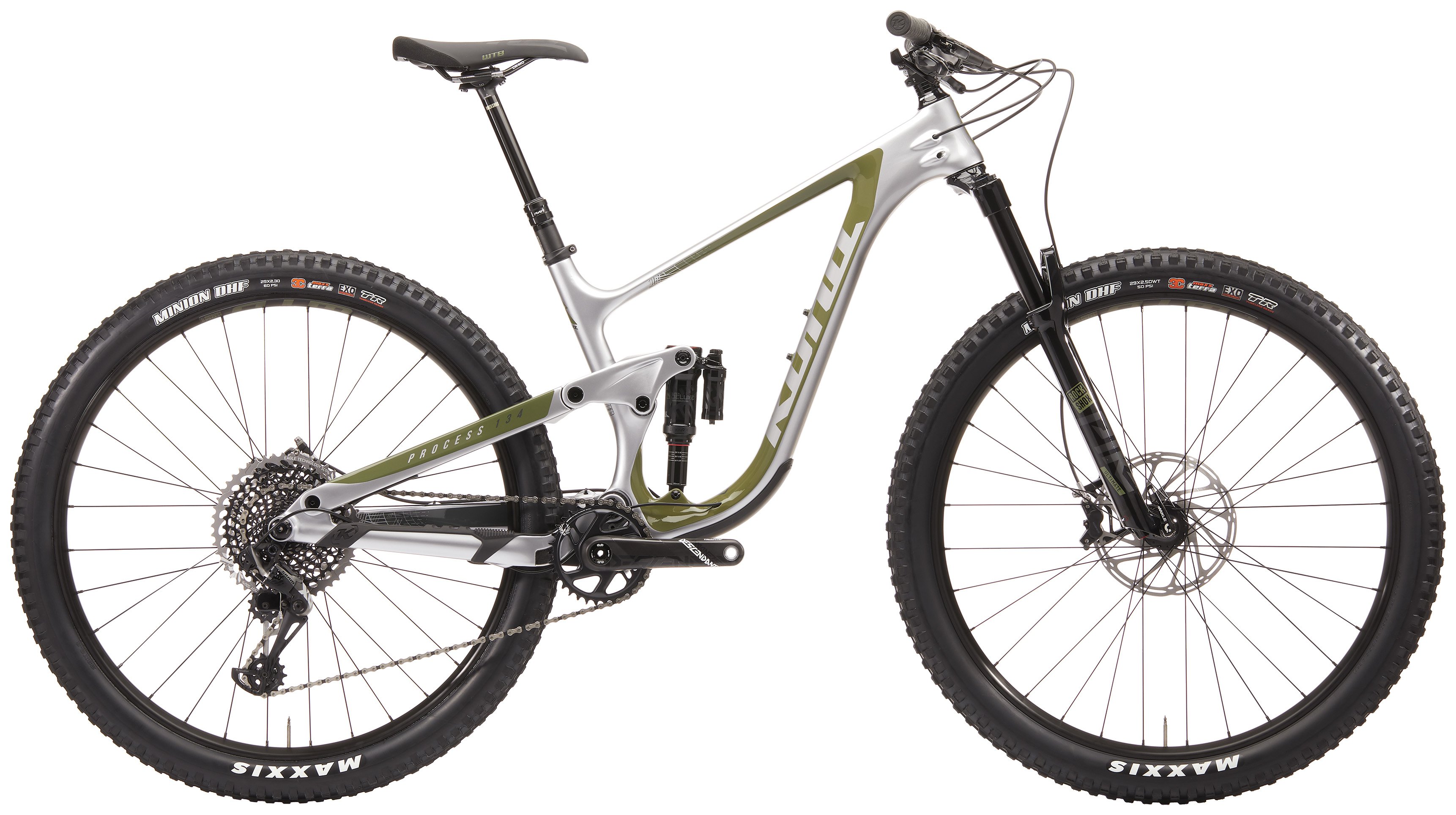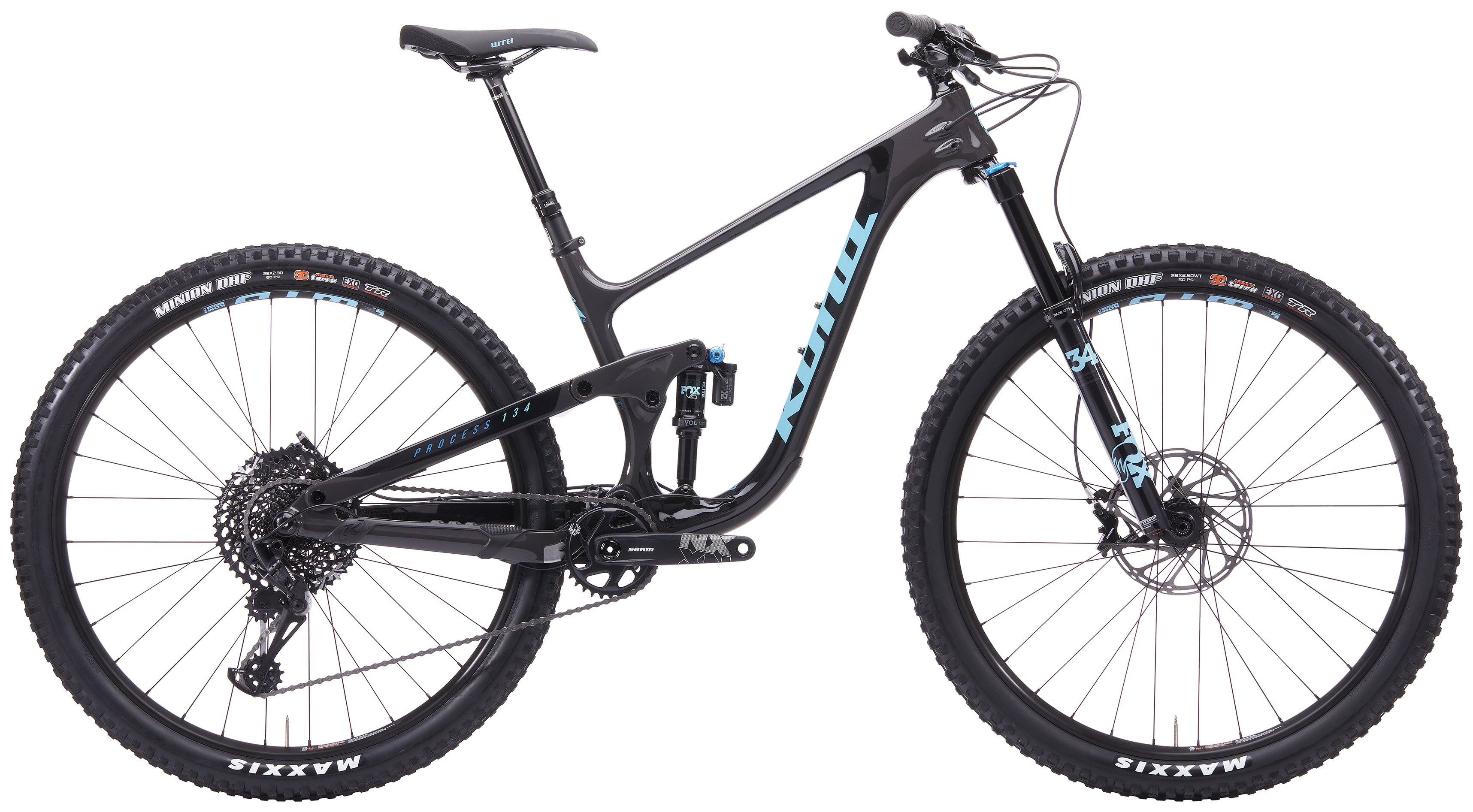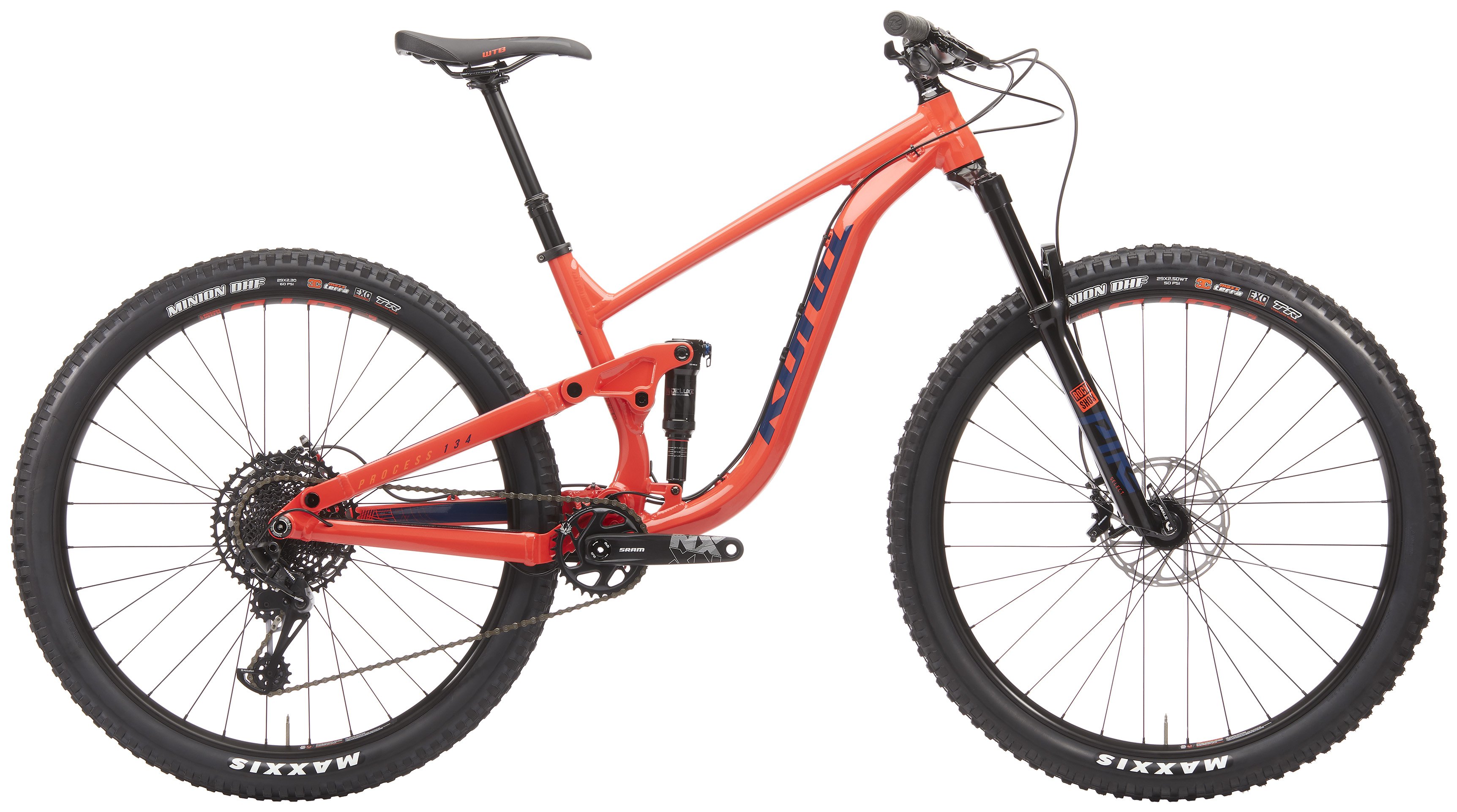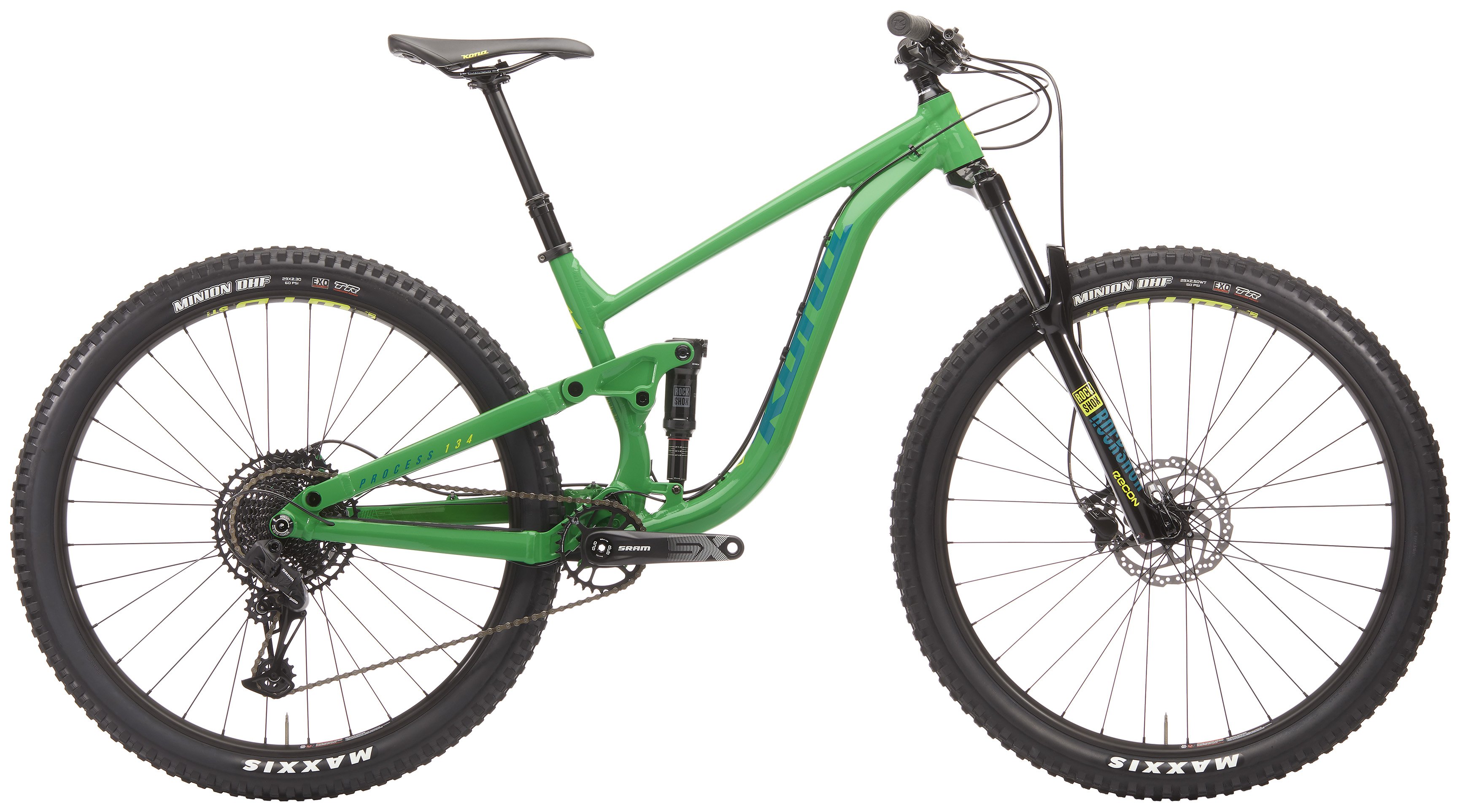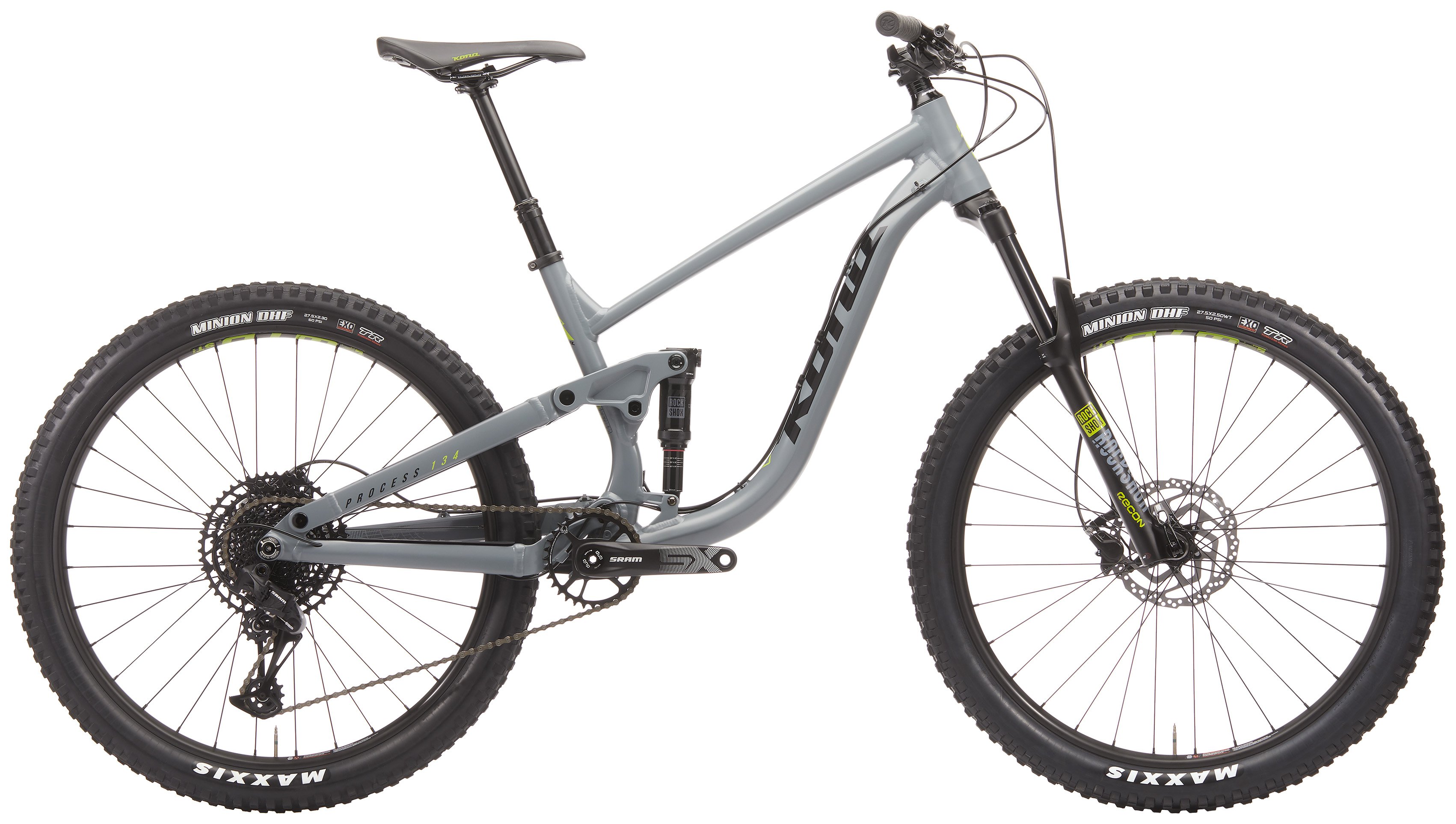 2020 Kona Process 134 models and pricing
Kona Process 134 CR/DL 29: 5,999 USD / 7,999 CAD
Kona Process 134 CR 29: 4,999 USD / 6,399 CAD
Kona Process 134 DL 29: 3,699 USD / 4,799 CAD
Kona Process 134 29: 2,399 USD / 3,099 CAD
Kona Process 134 DL 27.5: 3,699 USD / 4,799 CAD
Kona Process 134 27.5: 2,399 USD / 3,099 CAD
More info on the Process 134 and complete line of 2020 Kona Process bikes can be found here.