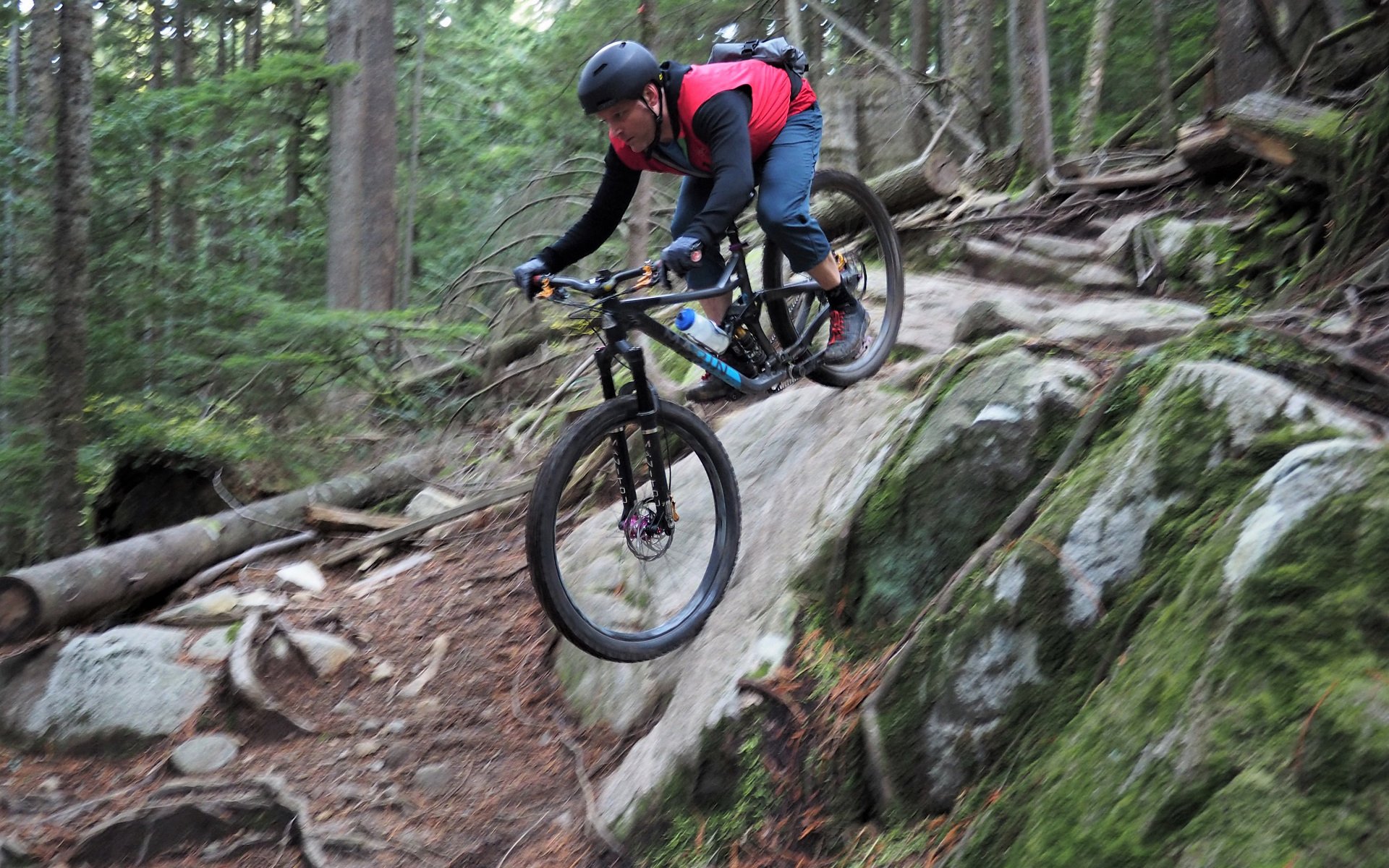 REVIEW | EDITORIAL
Riding Tall With The Manitou Mezzer Pro IRT Fork
Riding Tall
In 2020, and for the foreseeable future, consumers of mountain bike media will ingest a thousand takes on the amazing new idea that forks should ride high in their travel. Bikes will corner vastly better, fewer pedals shall be smacked on rocks as static bottom bracket heights sit higher, and riders will roll more confidently into steep descents.
Anyone who's pushed a World Cup-level racer's fork - DH, Enduro, or XC, will shrug. No kidding. Suspension tuners will glance nervously at each other now that the less-sag secret is out. Riders who purchased a rebound check valve update for their Fox Float fork in 2014 already understand the difference support makes as do any Clydesdales, or above-their-weight-class smashers, who've thrown down cash for custom valving.
Somewhere at Hayes Bicycle Components, I imagine there's a Manitou suspension engineer, crying into their coffee mug and a whole marketing department in hiding. Because, as great as all these latest-generation forks are, there is one, tunable, system that stands taller than all the rest; Manitou's IRT, Infinite Rate Tune, which has been out for years.
The rabid return to coil shocks and the increasingly coil-like capabilities of air shocks, has riders running firmer setups out back and the less-sag-but-all-the-traction support needs to be matched by the latest breed of suspension forks.
My Manitou Mattoc ( née Magnum) review, and my extensive experience with that fork, undoubtedly helped me with my initial setup of the Mezzer. The 37mm Mezzer chassis is as stiff as any single crown fork I've ridden, and frankly as stiff as any fork needs to be. The Reverse-Arch chassis, and patented hollow-crown allow it to achieve that stiffness at 2070 grams (my scale; uncut steerer) in a 160mm configuration including the Hexlock SL axle.
As mentioned in my Mezzer first look, the new chassis from Manitou realigns the Reverse Arch so the fork can match the axle-to-crown heights of its competitors without sacrificing tire clearance, or stanchion or steerer pressfit overlap - both of which are very generous compared to many forks on the market. The axle-to-crown for this 29'er fork, with 44mm offset, is about 575mm at 160mm travel and about 585mm at 180mm travel.
Doing A 180
After over-forking my bike for the North Shore, from 160 to 180mm, I've found I prefer how my Marin Alpine Trail handles the local terrain. I'd also hazard to say this is the natural position for the Mezzer as I found it easier to balance with the main air springs (positive/negative) with the IRT system in this configuration. More on that later.
I started out with the Mezzer at the 160mm travel specification of both bikes I tested it on. All that separates a 160mm Mezzer from the 180mm are a couple of 1cm travel chips and the corresponding 20mm of axle-to-crown height. Initially, my desire to run the Mezzer at 180mm came from reports of early review forks developing bushing tolerance issues, which are most likely to occur with the fork extended to the maximum length, and minimum insertion. With the fork running tall, thanks to IRT, it's a lot of leverage on any bushing, or pressfit crown-steerer-unit (CSU), system.
I plan to continue riding the Mezzer into the future, once the world returns to normal and I can go back to pushing it as hard as I can in the wild, but to date, I've experienced no issues with the chassis whether it be creaking or bushing slop. The tight tolerances and fork stiffness are on par with day one.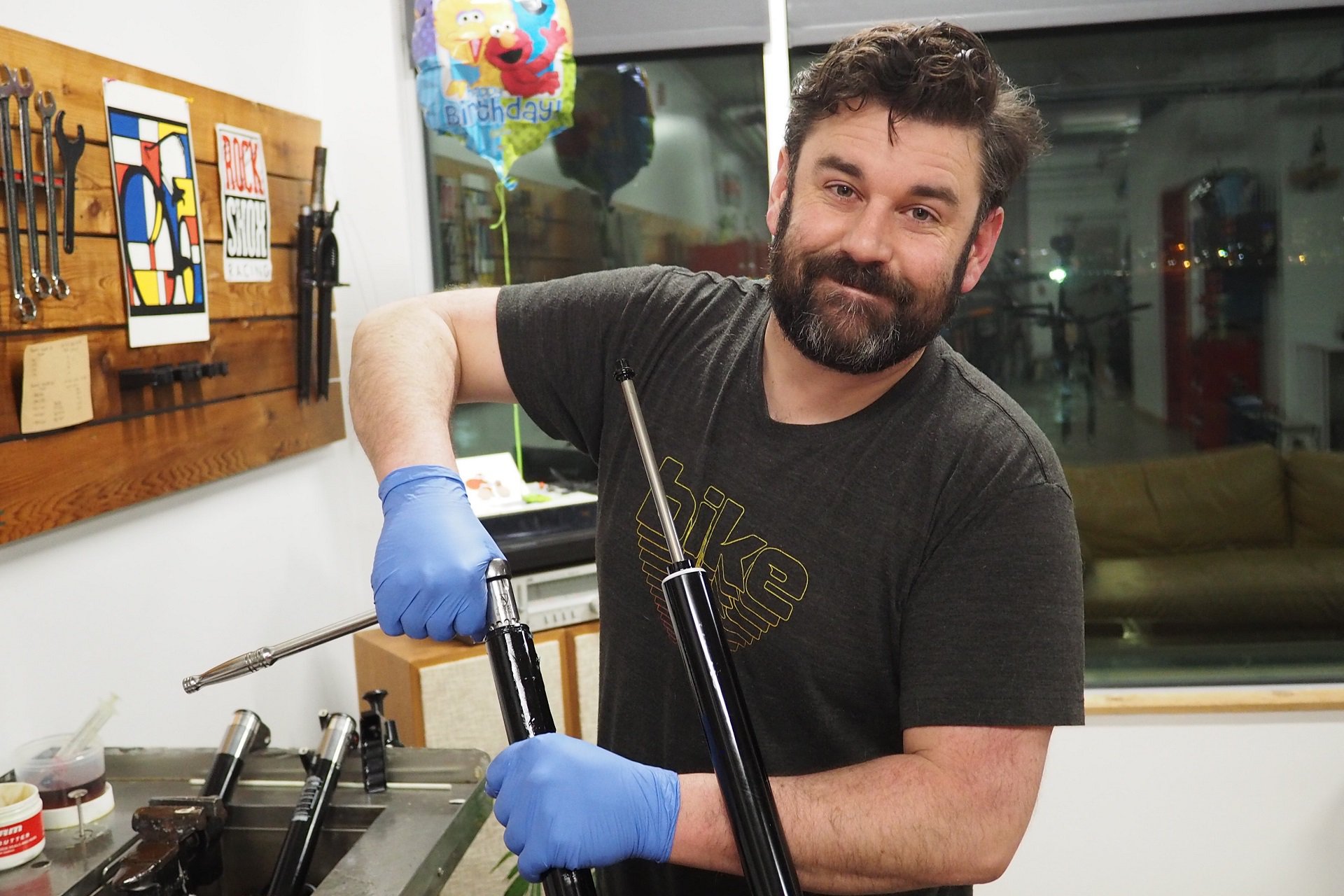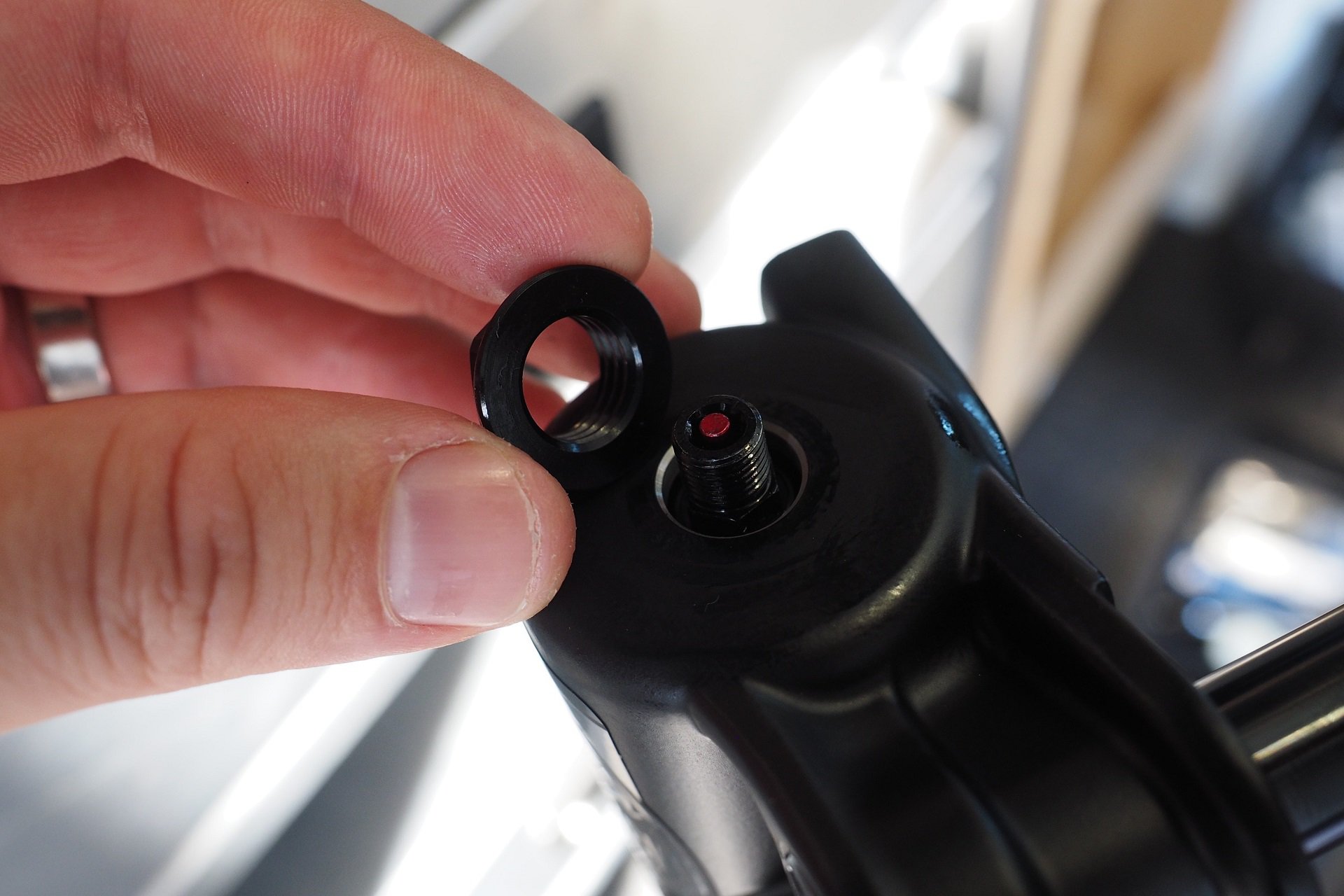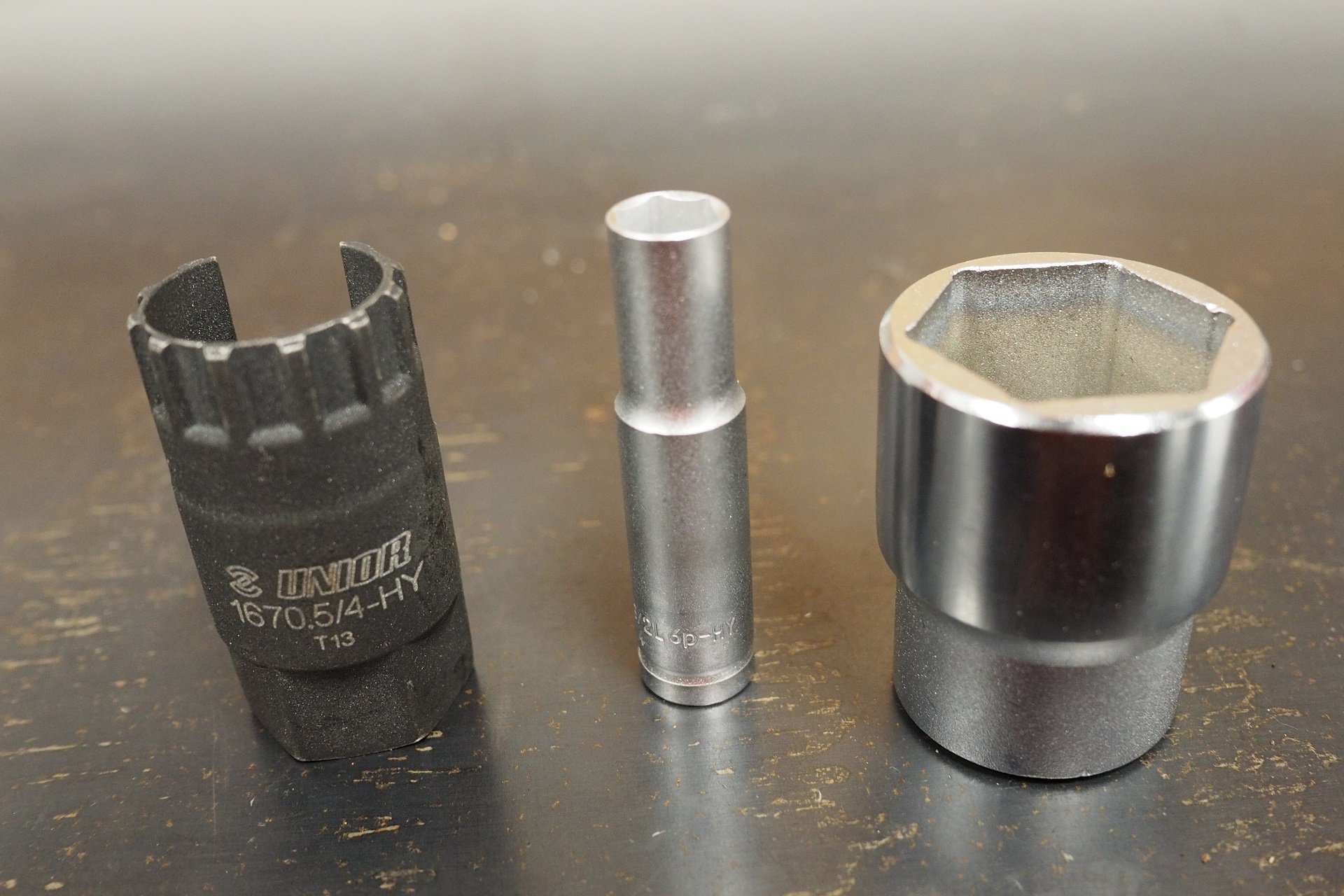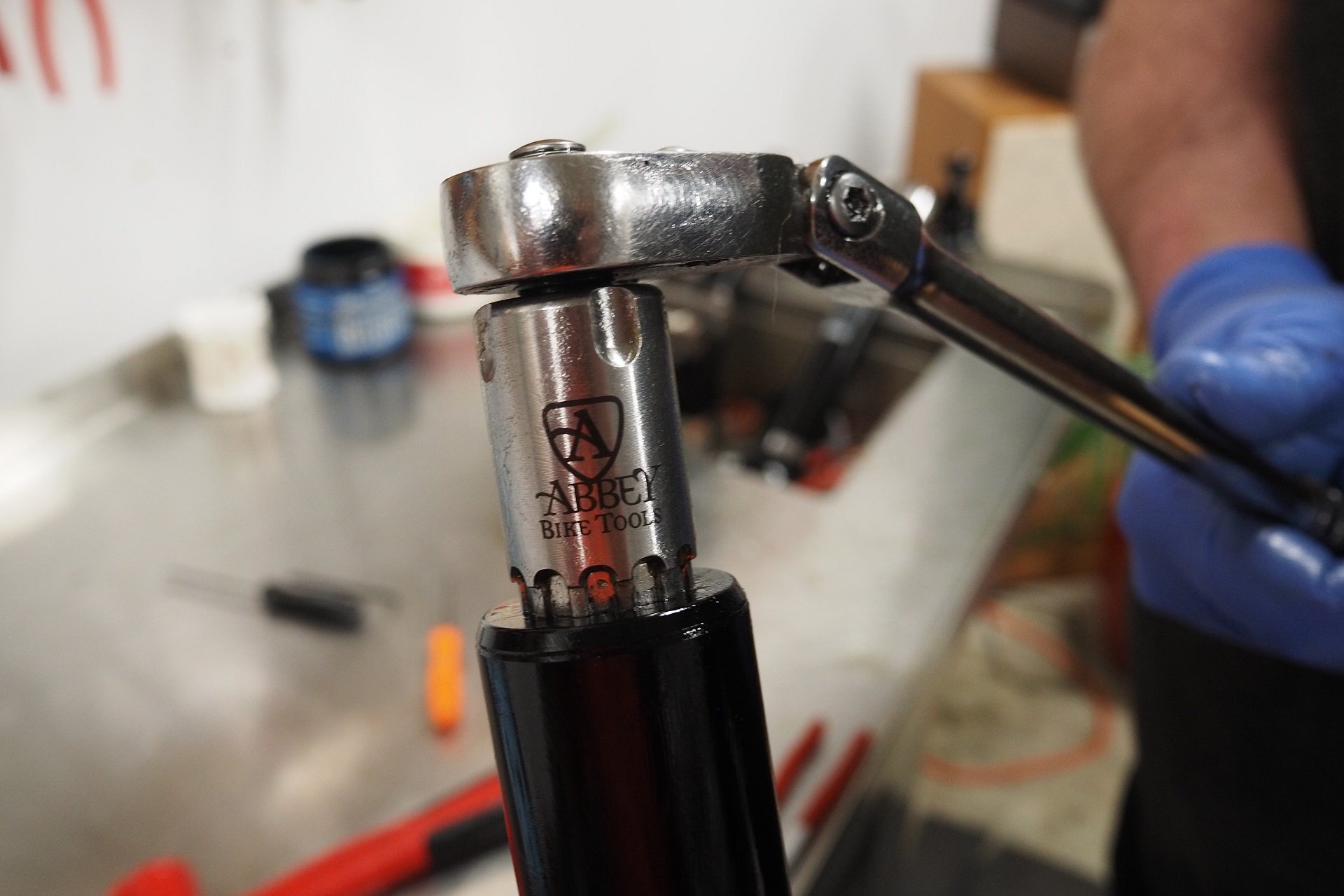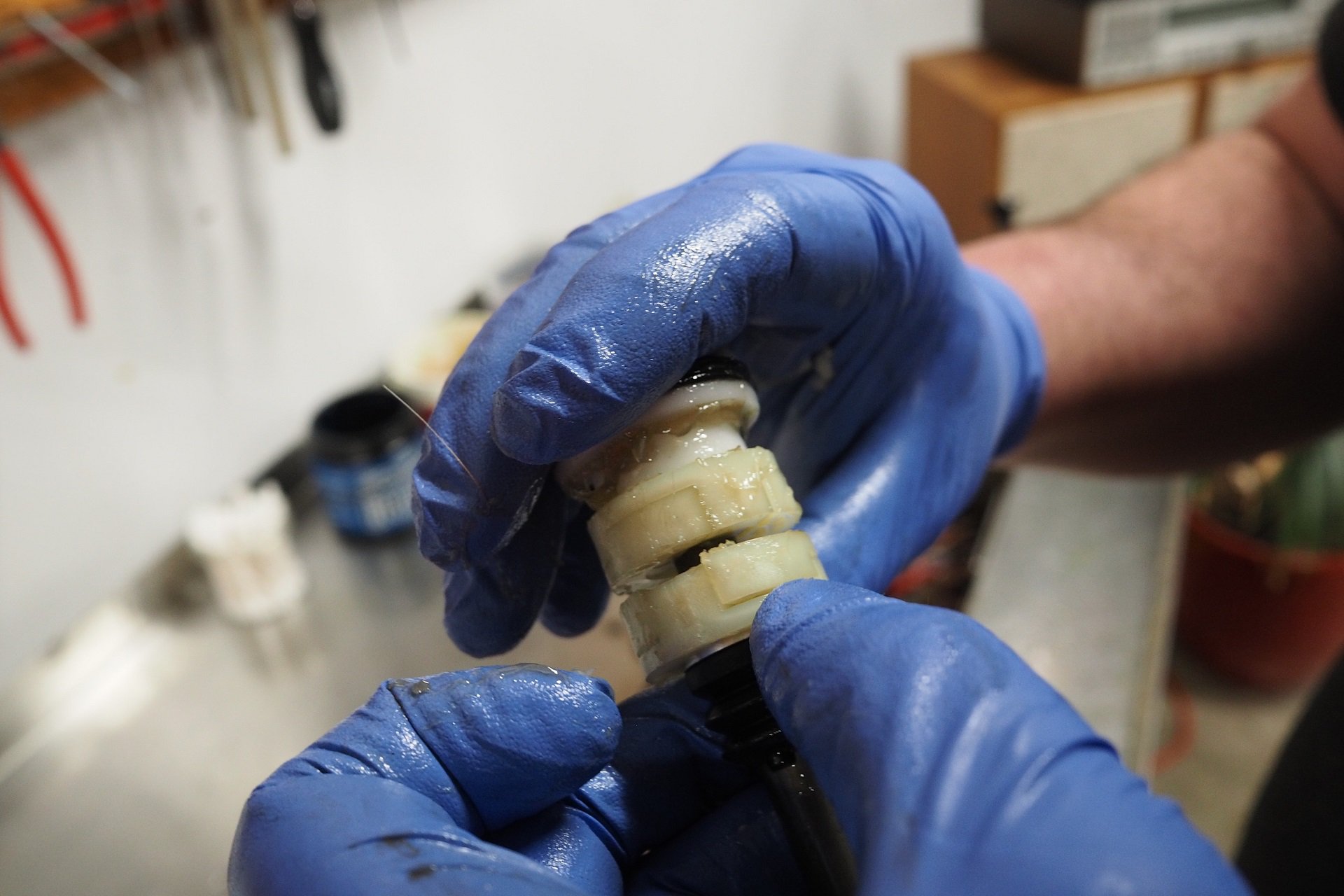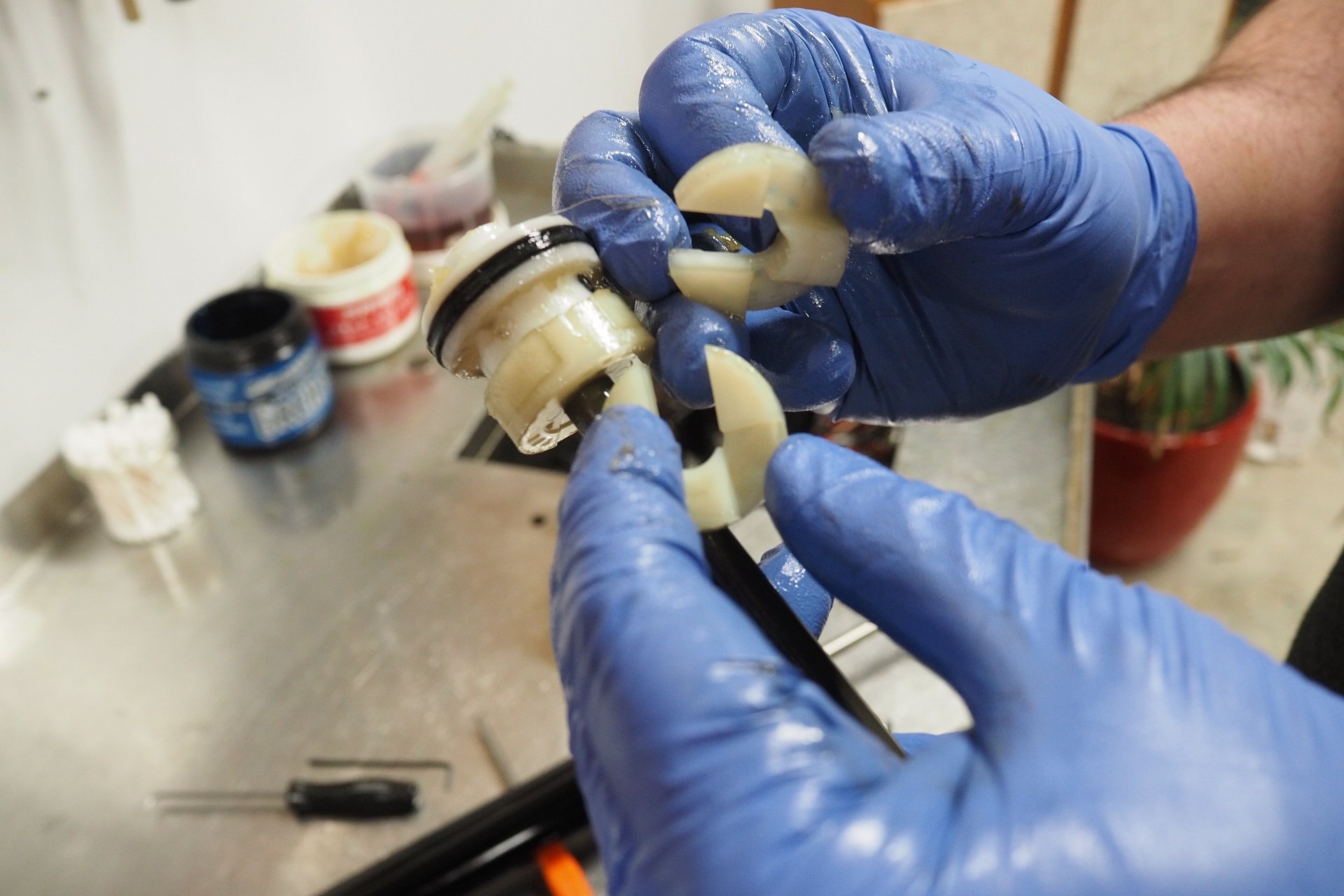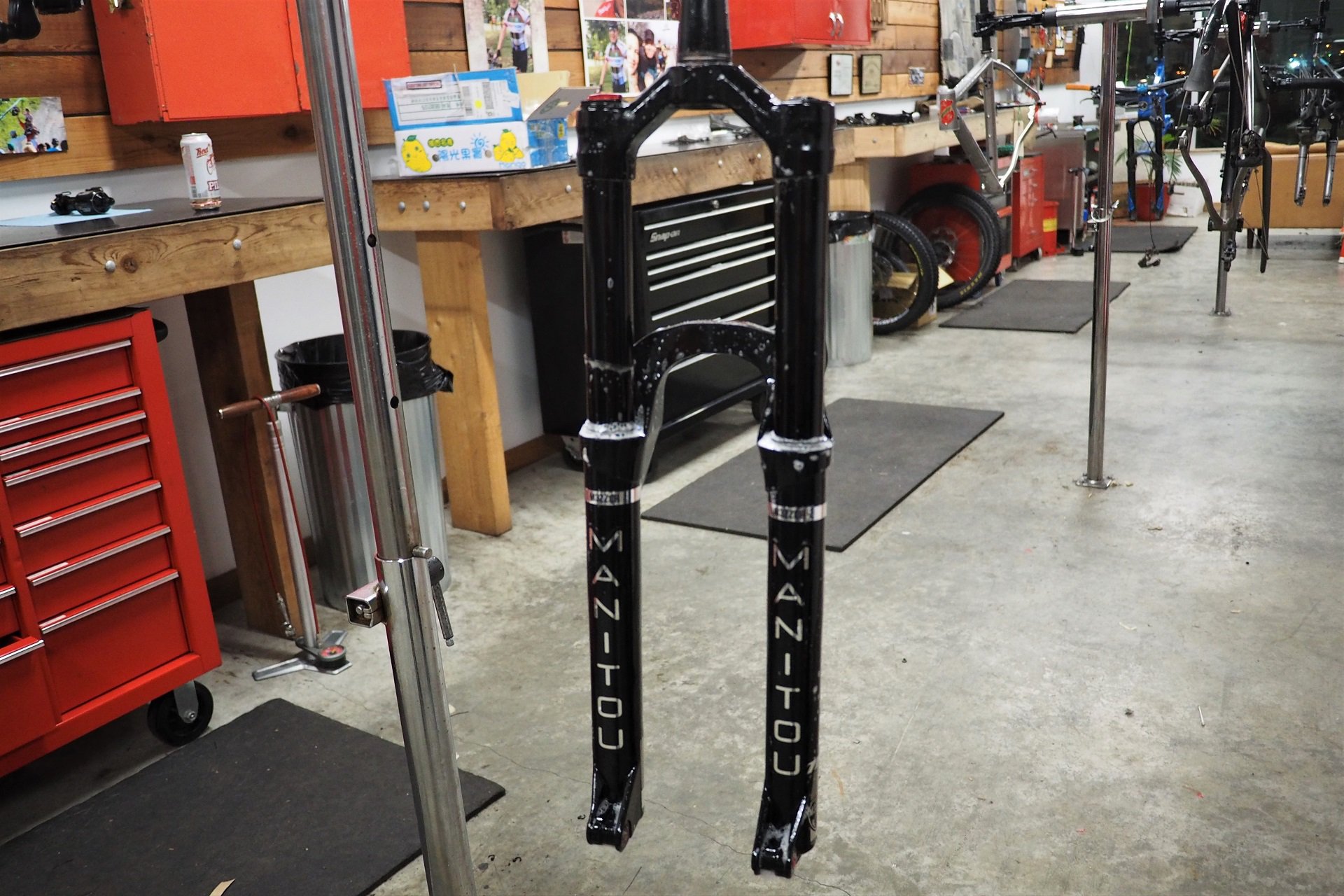 If you own a Mezzer fork and a bike that can handle 180mm up front, drop the lowers and give it a go. It's easy enough to replace the travel spacers you don't like it. More than other forks I've ridden, the Mezzer air spring feels best at full travel. I also found it easiest to find a balance with IRT in this setup. I'm around a buck ninety though I'm not certain it's relevant in this case.
The Mezzer has me wishing I still had a long travel hardtail setup. Coming off of my rigid or my Helm at 17% sag, I think this fork, run full bore on the front of something steel with a 450mm rear center and a 62° head tube angle, would be amazing with IRT set up to ride high.
Hayes-Manitou has put together a solid service manual, along with contacts if you need a hand, for the home mechanic looking to perform a full service on their Mezzer.
Settings
I thought I'd miss the adjustable hydraulic bottom out of past Manitou forks but whatever setting they chose to go with obviously works perfectly for me. I haven't bottomed the Mezzer's air spring often, but when I have the hydraulic bottom out system works excellently. It adds to my previous wonderment that all top-end forks aren't using something similar.
Staying with the damper, I anticipate that future Mezzer forks will come stock with a less aggressive setup. This first-gen platform reminds me of the first run of 2015 Fox 36 RC2 forks which came set up with the kind of tune that Team Yeti's Jared Graves and Richie Rude were running rather than something usable by mere mortals. I'm running the High-Speed-Compression (HSC) in the open position which interestingly, to me, is the same as my setup with the Durolux RC2 PSC but not my experience with the Helm or with the X-Fusion Trace 36 or Ohlins RXF where I add HSC. I'm not a suspension engineer but I think that, as a mid-level rider at 190lbs, if I'm running the HSC wide open the stock valving is probably too aggressive for their average customer.
I'm running the low-speed compression (LSC) at 5 clicks out from closed (-5) out of a possible 11 clicks, so again fairly open for my weight and I ran identical compression in both the 160mm and 180mm travel settings. On this note, I would love to see more companies go the way of Formula's CTS and offer drop-in valve sets. They could offer a generic wide-range setup for OE applications and then custom tuning setups that would give a rider a usable range within a weight class the way Avalanche does.
This isn't a Manitou-specific complaint, but I'd love to have more than 1-3 usable clicks of rebound an LSC adjustment and more than 1 usable click of HSC adjustment on a high-end suspension fork. It's not that I'm unhappy with the performance of the MC² damper, quite the opposite, but who's to say that with a more micro-tunable range it couldn't have been that much better?
On the air spring side, IRT is not all chocolate-covered unicorn turds. There is no chance that five minutes with a shock pump at the trailhead is going to yield your best suspension setup. If you are not willing to expend a bit of thought and effort bracketing your best setup, then Manitou's IVA air system or any number of other forks would be a better option. There's nothing particularly challenging about putting air into the fork or dialing in some base damper settings. But, the nature of having three air chambers inside the Mezzer and all those chambers being relatively low volume, is that a few psi will make a difference in performance. 'That guy' who isn't particular about the pressure in his fork is going to end up with a suspension experience that's all over the map.
My suggestion is to first air up the IRT chamber to 1/2 naked body-weight and then air up the positive/negative chamber to 1/3 naked body-weight and then bracket both the total positive/negative pressure and the gap between main pressure and IRT pressure to find your best personal settings. If it helps I'm running 20% sag.
One last piece of setup advice that's true for all Manitous forks using the Dorado Air Spring, is to make sure there is no weight, not even the weight of your bicycle, on the front wheel when airing up the main air chambers. Because the valve is opening both the positive and negative chambers* at the same time, weight on the front end will cause the fork to suck down.
*instead of a self-balancing negative spring, coil negative spring, or manually set negative air spring
I would love to see Manitou find a way to combine their IRT air system with the manual air-negative adjustment that Cane Creek uses in the Helm as I think that would be the best of both worlds in terms of a super-adjustable but somewhat idiot-proof setup.
Composed
With my settings dialed, in 160mm or 180mm configurations, the Mezzer is as good as any fork I've ridden. Maybe I'm a bit persnickety but it took me longer to get the fork to maximum performance. Once I had bracketed my settings, it delivers best in class traction bump absorption while standing high in its travel.
Hard on the brakes rolling through janky roots setting up for a steep rock section, I know the fork will push through and ride high, ready to absorb my poor line choices when I drop-in. It's not confidence inspiring to the point that I'm hitting additional features or noticing a jump in the speed I travel compared to other top-end forks. Instead I find myself more relaxed and flowing the unflowable more often than on other high-performance setups.
Thanks to IRT, the Mezzer is one of the few forks where I never play with my settings between slow janky Shore trails and some of the higher speed lines. On many other forks, I run a lot of LSC to resist panic-braking-induced fork dive on steep roll-ins but those settings will then feel harsh on faster lines. Once my settings were dialed I didn't touch the Mezzer between rides except to check my pressures.
The Mezzer also excels in an area where no Manitou single crown fork since the 90s has; aesthetics. I think the fork looks amazing. It looks mean from the front, it's got a moto vibe looking down from above, and even the side profile works it.
The retro-inspired decals draw more positive comments from strangers than any fork I've ridden besides my old 2014 Fox 34 Float Factory with nos 2003 metallic-foil Fox decals on it and while every other company is scrambling to win sales by offering a pallet of colour options for their lowers, I think Manitou would be best to just keeping hitting on black.
Any way I ride it, the Mezzer Pro IRT delivers the ride quality, features, stiffness, weight, and manufacturing quality to justify it's 1000 USD price tag compared to what the competition is bringing to the trail. Where comparables are bringing different takes on the same basic package, the IRT air system offers something unique. It's not about being something for everyone in a sea of options, but rather offering a level of tuning and performance that will appeal to many riders over the other options on the market.
I think the Mezzer easily falls into my top-three, or four, for a fork I would purchase. Please hit the comments if you'd like to have a more nuanced discussion of the Mezzer v. the market or for more information check out Manitou.