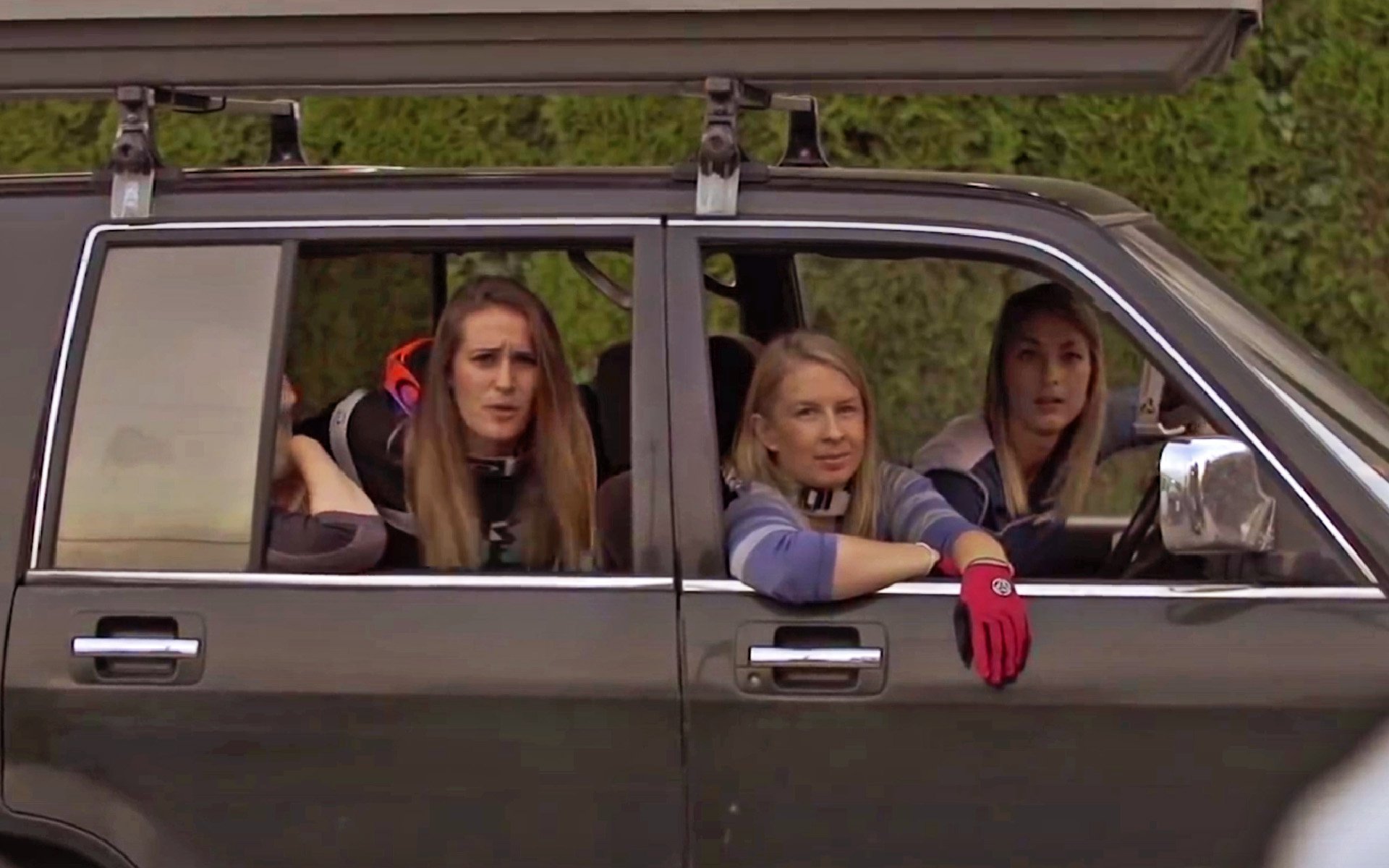 Easter Ride Plans
Riding Near Home This Weekend
Ahead of the Easter Long Weekend, B.C. Parks has shut everything down. Public access is done for now and this impacts mountain biking in a few areas. Locally, Mount Seymour will see access severely restricted and Squamish will be even worse off. Whether this is the result of poor optics, a few people behaving badly, or widespread problems, we'll likely never know. The statement from B.C. Parks is a general one, and makes no mention or specific rationale or of consultation with Provincial Health Authorities:

The decision to close the park system is informed by continued feedback from RCMP, local government, First Nations, local search-and-rescue organizations and the general public. While many people are observing the physical distancing requirements set by the provincial health officer (PHO), some continue to ignore the order, making enforcement in a wilderness setting challenging.
Before we dig in, I'd like to make it clear that I am acutely aware there are people dealing with issues that make impaired trail access seem trivial. Whether these hardships are related to health or employment or housing, there is a shocking amount of suffering happening as I write this and those issues are vastly more important than anything related to outdoor activity. This awareness should also help guide the actions of anyone feeling hard done by because your favourite trail is closed.
Issues can collide, however, and the decisions we make at a personal level can have an impact on the lives of others. One example relates to the stories of mountain bikers ignoring social distancing guidelines, travelling in non-household groups to ride in other communities, and shuttling together when that has been discouraged.
I am aware that those of us who ride mountain bikes may be targeted excessively because of a few factors; we are easily identifiable by our vehicles, our dress, and the conspicuous bicycles at our sides; we travel in groups, we are often seen enjoying ourselves (possibly smugly? with high fives?), we have enemies (some of you are reading this! Hi! Sorry!), and we concentrate near trails accessible to us leading to higher density. That being said, the reports of bad behaviour can't all be exaggerated or fabricated, and having been a mountain biker for most of my life, I am not entirely surprised to hear that some members or our community are acting like selfish assholes, knowingly or otherwise. One of the worst examples I've heard about involved someone whose Strava fly by data shows them riding in Squamish, who also has a Strava segment from New Orleans, less than two weeks ago.
I have been asked by more than one Squamish community member to remind riders from other areas to ride close to home. Reports of carloads of riders from out of town, whether that is Whistler or Greater Vancouver, arriving together and shuttling Squamish trails, make me cringe. I understand their desire to ride Squamish, and I share that desire, but it's still hard to believe these riders are unaware of how stupid this is right now. How hard is it to notice a global pandemic? It's pretty easy to see why locals would view this behaviour as unbelievably selfish, particularly when the repercussions are felt mostly by those locals.
Contrary to what you may have heard on social media, the B.C. government is not telling citizens to remain indoors currently, or even recommending that course of action, despite the actions of B.C. Parks. Their press release is quoted below.

Safe recreation Getting outside for fresh air and exercise is important – so long as family can keep a safe distance of at least two metres from others outside their household. Some parks and beaches have closed because they're too busy. There are many other quieter outdoor spaces to enjoy, so long as everyone can keep a safe physical distance. Being outdoors, walking pets and physical activities, such as going for a bike ride are all safe, so long as a safe physical distance is maintained.
The take home is this: if there are trails open in your area, and you plan to ride your bike, good behaviour is only part of the solution, but it's an essential part. Another portion relates to our aforementioned visibility. The optics of our behaviour need to be beyond reproach. Here are some guidelines:
Ride in the community where you live.
Ride to minimize your risk of injury as much as possible.
Physical distancing of the recommended 2 metres may not be enough if we are seen from a distance. Make it clear there is ample space between you and others.
Whenever possible, ride to the trails. If you must drive, don't park as close as possible to the trails; park a distance away and ride your bike to the trailhead.
If you are riding with others, do not park in a cluster and do not drive together.
Be nice. Extra nice. From a distance.
Give other trail users right of way and more than 2 metres of space.
Eye contact won't transmit COVID-19; smile and be friendly from at least 2 metres away.
Here in B.C., our efforts at social distancing seem to be paying off. Our health care system has been able to keep up thus far, and numbers of new cases and fatalities are trending downwards. Hopefully, if this continues, some of the escalated measures will only be temporary. Our actions can make this outcome more likely, or destroy it completely.
Enjoy the long weekend as best you can and stay safe and healthy!