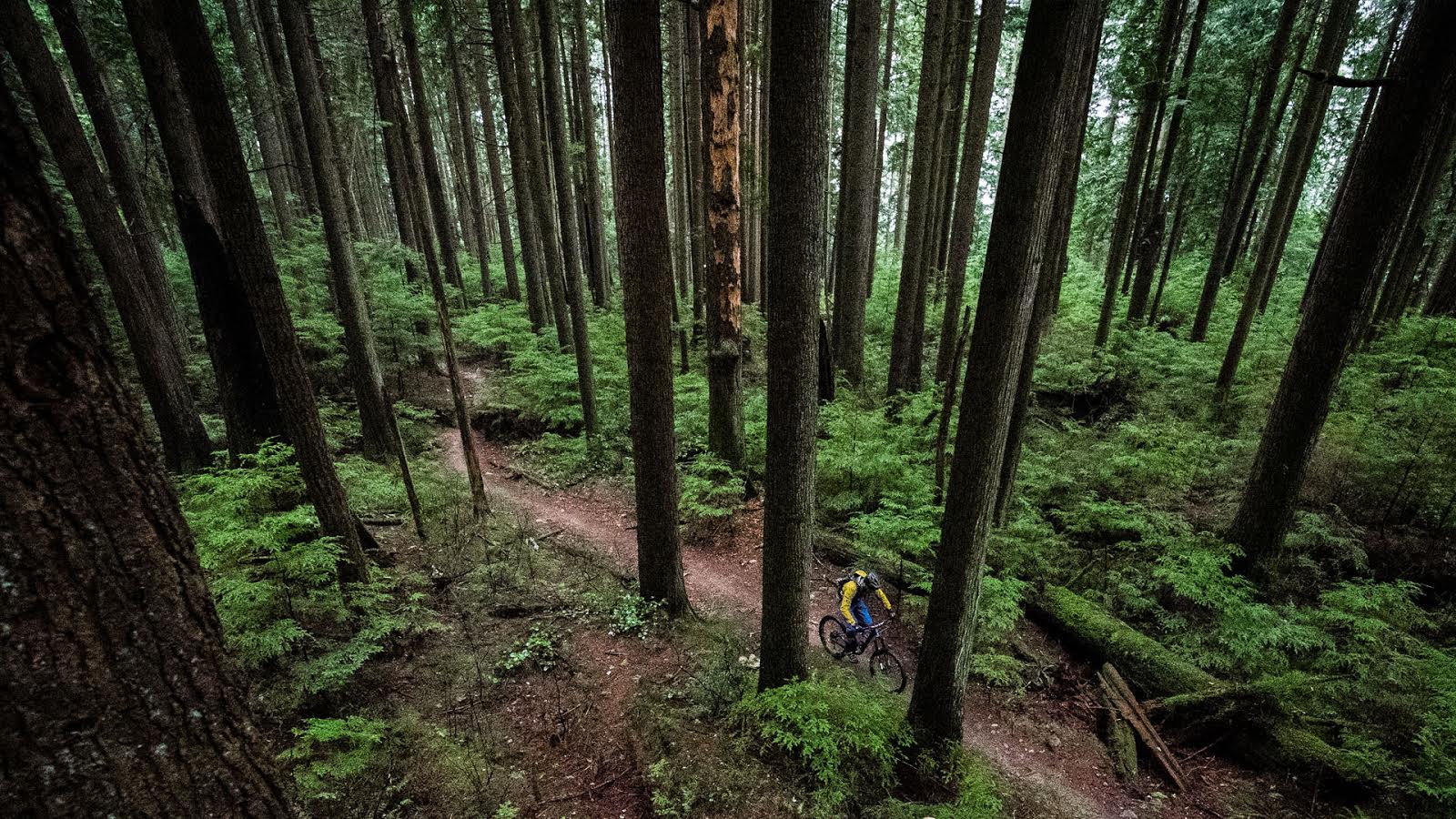 Riding Lapierre's 2014 Spicy with E:I
I wasn't skeptical as much as disinterested. Whiz bang automatic electronic suspension! Intelligent no less. Whatevs as the kids say, if that's what they say. Accelerometers, a speed sensor and a cadence meter mounted at the bottom bracket and on the stem and fork. Yawn. It probably doesn't work and just adds weight and complexity. Please release this bike so I can ride it and be unimpressed.
Pete was on a bike aimed at the Enduro market as well so we pointed it to a challenging climbing trail. A couple of douchey dudes coming down informed us the trail was down only. I guess nobody told the trail builder whose signs showed us the way. Wrong loser. You wanna go? So maybe I was in a mood. Was it me or was it Vegas taking its toll? Whatevs.
We got on the pedals and I started to notice some things. Or rather I failed to notice things. Unwanted suspension bob was absent as was stiffness when the trail pointed down unexpectedly. When it was smooth and a little faster the suspension locked out. On a rough technical climb section it firmed some but still complied to the terrain's demands. The EI system was spoiling my bad mood which put me in a worse mood. Once on the way up I stood up and mashed the pedals clumsily and it took two strokes for the system to realize that not everyone pedals like Nico, and then firmed right up. On the way down the system got completely out of the way at times and provided a platform at others.
The sensors are said to analyze the info coming from the terrain and the rider 30 times every second. With that info the system chooses between three damping modes; locked out, platform and wide open. In automatic mode a teeny weeny motor (aka servo) determines which of the three modes you should be in. That's not the amazing part. The amazing part is that it works. You can also use a toggle on the bar to manually change modes or, if your battery goes dead (Lapierre says 24 hours before recharge) you can choose the mode on the Rock Shox Monarch with an allen key.
Many of you out there are comfortable with gadgetry. Go Pro cameras and Garmins and remote shock actuation levers all sound really good to me, but in practice I'm not keen on riding with them. I could promote myself as a purist but more likely I'm just easily distracted, so all that clutter on bars and helmets sucks the love out of my ride. If you have the grey matter to deal with that stuff and still enjoy the experience that's great – but I'm not that guy.
While the system makes a bit of a mess of the handlebars I didn't find it distracting at all. The E:I does the job so well you can easily forget it and lose yourself to the singletrack experience. Bootleg Canyon gave us just a taste of E:I but with Lapierre re-entering the North American market we're soon getting an E:I bike – coincidentally a 2014 Spicy 527 just like you see here – to punish properly.
---
We've got a Spicy incoming – longer term thoughts shortly…