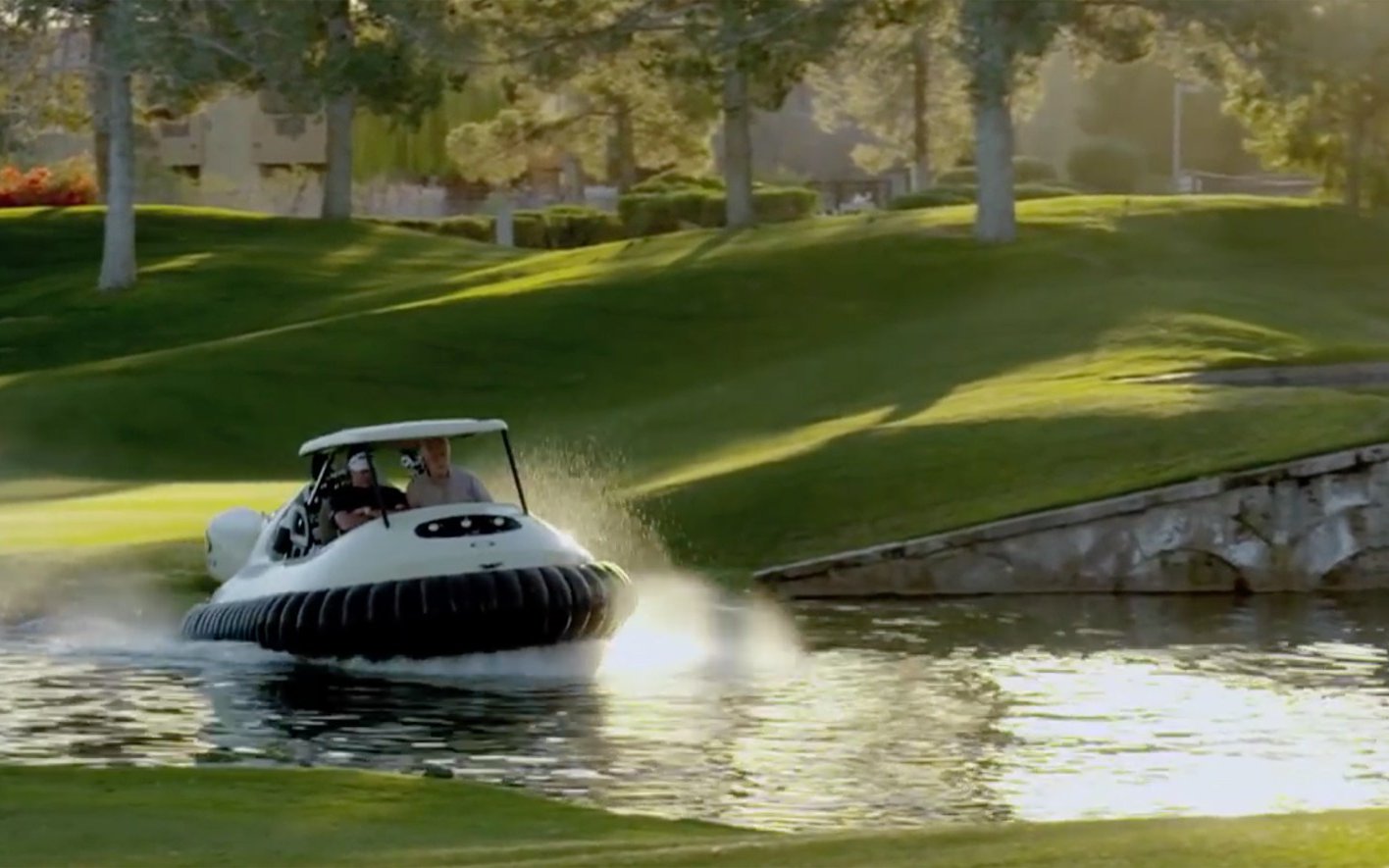 Editorial
Riding is Not the New Golf
"Riding is the new golf."
Bullshit.
Look, I get where that idea comes from. Dudes and ladies in their 40s and 50s – the typical age range of newbie golfers – have flocked to riding in the last decade. Road riding primarily, but a host of people have given up on body-pounding (and boring IMO) sports like running to pick up mountain biking too, and good on 'em. But let's just dispense with the comparison between a good ol' muddy shred fest and 9 or 18 holes. They aren't the same, not even close.
I feel somewhat qualified to comment, having grown up with golf in my teens, worked on a golf course for three summers during university (and for one year after), and having been an avid golfer on and off ever since. At the same time, riding has always been a big part of my life, since my first 6-speed CCM 'mountain bike' that I got at age 7 or 8. It was my 4th bike, but it wasn't even the first one that was stolen from me. Weekend days used to start with 18 holes at sunrise, lunch, and then a ride in the afternoon. As the years went by and time became more valuable than money, two-hour rides became a lot easier to fit in than a 4–5 hour round of golf.
There's the fitness issue. Golfers are…not really that fit. True, walking 18 with your clubs over your shoulder burns significant calories, but you put 'em all back on again at the 19th hole. And there are a frightening number of golfers for whom riding in a cart is the norm. They may claim it is so they have coverage from the sun (so much for your outdoor sport, champ) or to speed up the game (false), but it's really so they can carry a bunch of beer and junk food with them as they play – and because they're lazy. You can see their asses getting wider as they play. On a bike, there's no faking it. If you're a roadie, you can take shorter or fewer pulls on the front, but you still have to do the work to get your ass to the end of the ride. On a mountain bike, there is nowhere to hide. You do the work, the fitness comes, and you're able to keep up with – or put the hurt on – your riding buddies. So, golf is a game that allows laziness, riding is anything but.
Every now and then, golf does something cool. Who wants a hover-shuttle-mobile?
There's the business angle. Golf has long been thought of as a good place to network – whether it was by inviting a client out for a round, or by BSing over a single malt in the clubhouse at your private club. There are no clubhouses for riding, unless you consider a coffee shop to be your clubhouse. As a roadie that means clacking across the floor like a duck in your obtrusive kangaroo-leather shoes, people awkwardly avoiding the sight of you in your toit spandex. Not exactly conducive to elevator pitches or rolling out a fiscal strategy to recover 4th quarter sales.
Getting business done on the bike? Forget it. You can have a conversation while riding two-up down the road while you warm up, or on a fireroad climb, but otherwise talking is limited to heckling each other, or letting out a whoop when you have a near miss. The rest of the time you will be yelling at someone's ass as they soak up stutter bumps in front of you, or trying to say something over your shoulder only to have every sentence shot back at with a "whaaaat?" It just doesn't work. Plus, no one needs to see their boss in spandex. If your boss rides for real, you are so, so lucky, but you don't want to attend your boss' safety meetings, or awkwardly avoid eye contact when he asks where your secret trail is.
Golf is known as a great equalizer: people of different skill levels can play together and have just as much fun as long as everyone keeps moving. Tees set at different locations cater to different ability levels. Skill centers and ride-arounds notwithstanding, the ability range for MTB needs to be fairly close: you either can or cannot ride a trail without having to get off and walk – forcing your buddies to wait for you. On the road, just substitute fitness for skill, though skill matters too if your group ride involves drafting, echelons, fast descending, or dropping pennies into your buddy's seat tube when he's filling his bottle.
Despite the many bad things that can be said about it, golf can be enjoyed by all ages, abilities, and social classes – just like riding.
People of different levels ride together all the time, and have fun doing it – me included. But that's not the norm. By contrast, in my family we golf together a lot, and our handicaps vary considerably but we have a blast. Chalk that one up for golf; it's a unique and very cool thing about the sport. Err, game. It's more of a game, really.
Some things are similar about the two, though. Do golfers and riders both wear garish clothing? Oh yeah. What about the cost? Some articles would have you believe that riding is cheaper than golf. Either one can be done on the cheap, but the reality is that both of them can be an equipment arms race between bitter rivals (aka your Sunday morning foursome or riding crew). Golf's newest 460cc driver and $400 shaft is biking's carbon wheels. "But it doesn't cost money to ride!" Keep telling yourself that, Mr. Swiss-made chamois. Both sports can cost a mint, or you can play municipal courses and not switch your driver every year; similarly it means not having carbon everything and running SLX/XT instead of XTR. Which, like using the same clubs for five years, does not fundamentally affect your enjoyment, no matter how much you lust after that upgrade.
Golf is still an old boys' club. Riding is male-dominated, but the ratio is much tighter, and more women are picking up the two-wheeled habit all the time. They're golfers, too, but the chauvinistic attitudes on golf courses far and wide prevail, despite the progress being made. Augusta National – home of the Masters – accepted their first female members only two years ago. St. Andrews – the home of golf – only voted to allow female members this year. It was the first time they allowed voting by proxy, allowing members all over the world to participate, and they were overwhelmingly in favour, but still. Ever see a "no girlz allowed" sign on someone's trail?
When was the last time you finished a ride hating your sport? Ask a golfer how their round went: "ah, I was doing great until the turn and then I put one in the water. Doubled the 12th, and three-jacked 15 as usual. Fuck this game, man. Pass me another beer." And when you ask a rider the same thing? "What a great ride. Everyone was feelin' it, the weather was sweet, I feel so good." If golfers applied the same unrealistic standards to their lives that they do to their golf game, they'd never be married, or settle on a house, or make any other big decision. Their brutal perfectionism is comical – even to other golfers. Riders? We ride until we see stars, fight off a puke at the top of a hill, charge the descent – and accept the fact that we're just not that fast anyway. And we still love it like nothing else.
I love golf. I also hate it.
But I just flat out love riding bikes.
---
What did Roggey forget? Is there anything you love more than bikes?