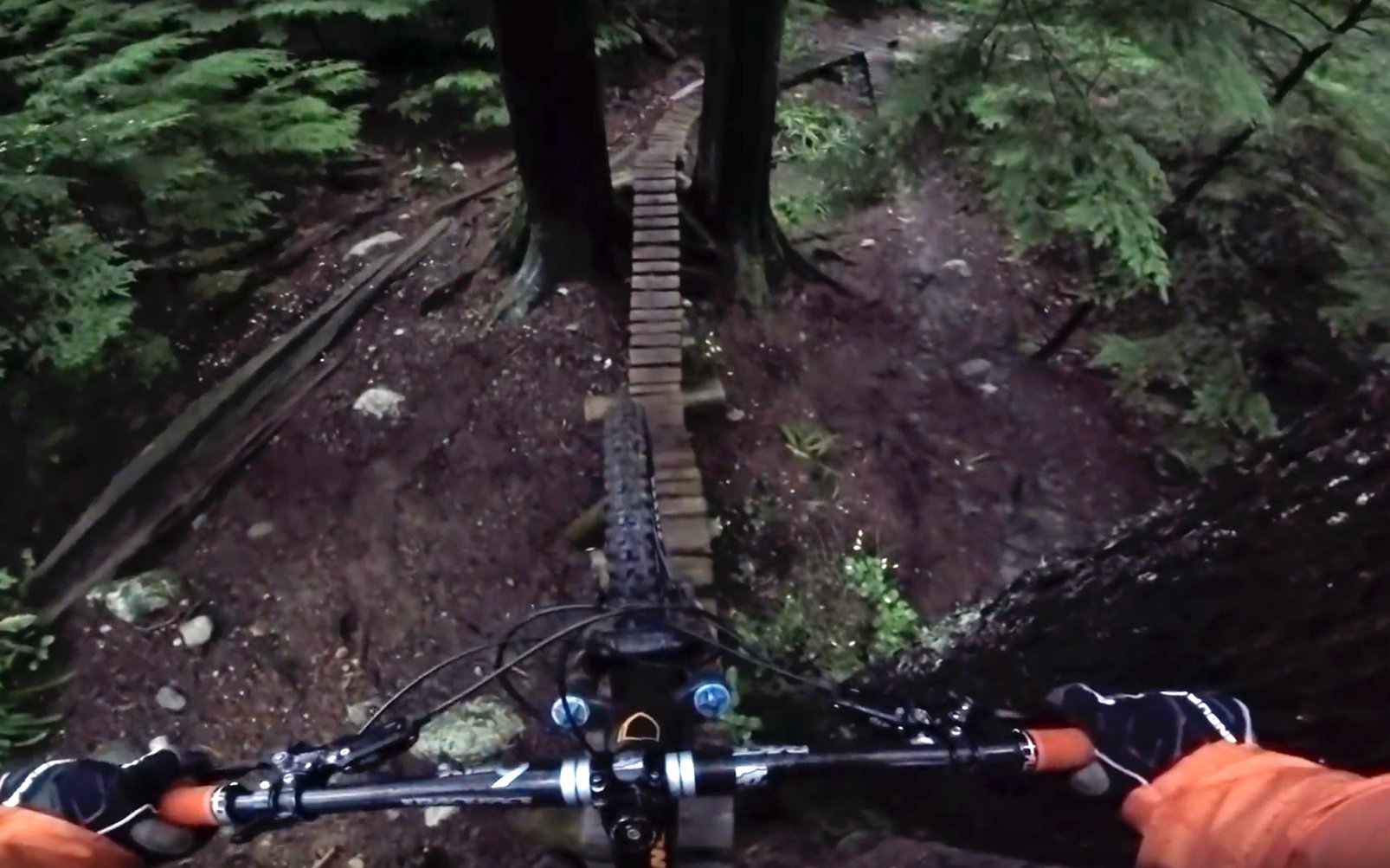 VIDEO
Riding Imonator in the Wet
Imonator is a short nasty trail on Mount Fromme that starts with a very intimidating skinny roller coaster. In the dry it's intimidating. Dave Herr takes another shot at the line he rode for his GoPro contest entry in 2016 and it turns out that the wood has gotten even slicker in a couple of years. Here's his 2016 run first followed by his recently filmed run. 
Here it is from this past week.
And in the dry it looks almost easy...