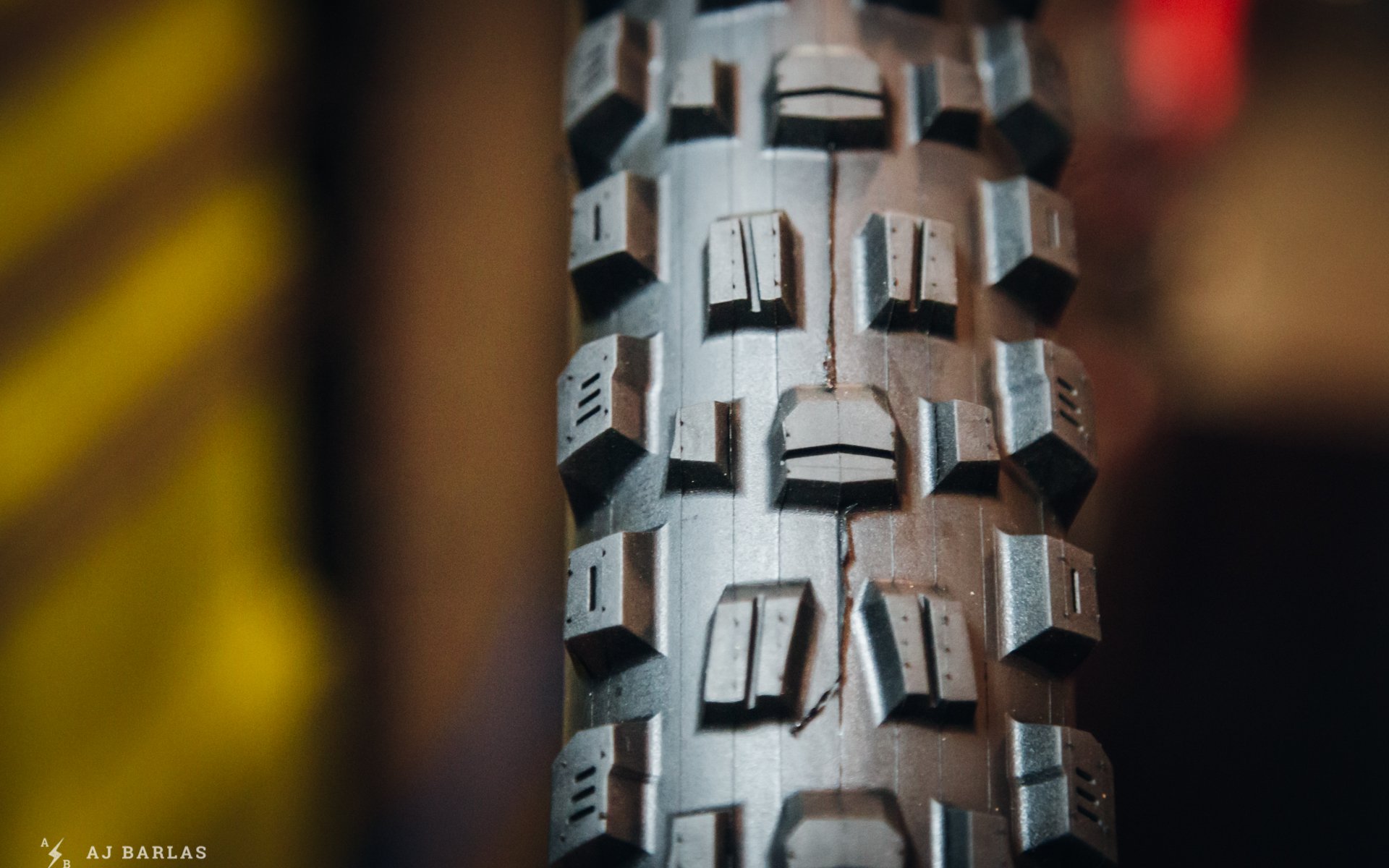 First Impressions
Riding Greg Minnaar's Signature Maxxis Assegai Tire
Maxxis released Greg Minnaar's signature tire, the Assegai – which is pronounced Ass-e-guy – during Sea Otter and it piqued interest from riders all over. Last week Maxxis hosted me and a bunch of other media squids in Santa Cruz to get some ride time on the tire and to chat about it with Greg Minnaar and Maxxis staff. The tires were fit mostly to Santa Cruz Hightower LTs and I spent two days hammering around a variety of local trails, and some hidden gems on them.
Initial riding impressions, for the most part, were very good but I had some questions for Greg and the team at Maxxis. When I asked Greg why a custom tire now, with a chuckle he said that it took this long to convince Maxxis to do a tire with him. Maxxis noted that it's tricky working on signature tires with sponsor changes being a real possibility and I definitely don't argue that point. But at the final EWS in Finale Ligure two years ago, Greg was able to convince Maxxis and he remembers diving straight into sketching designs in his hotel room.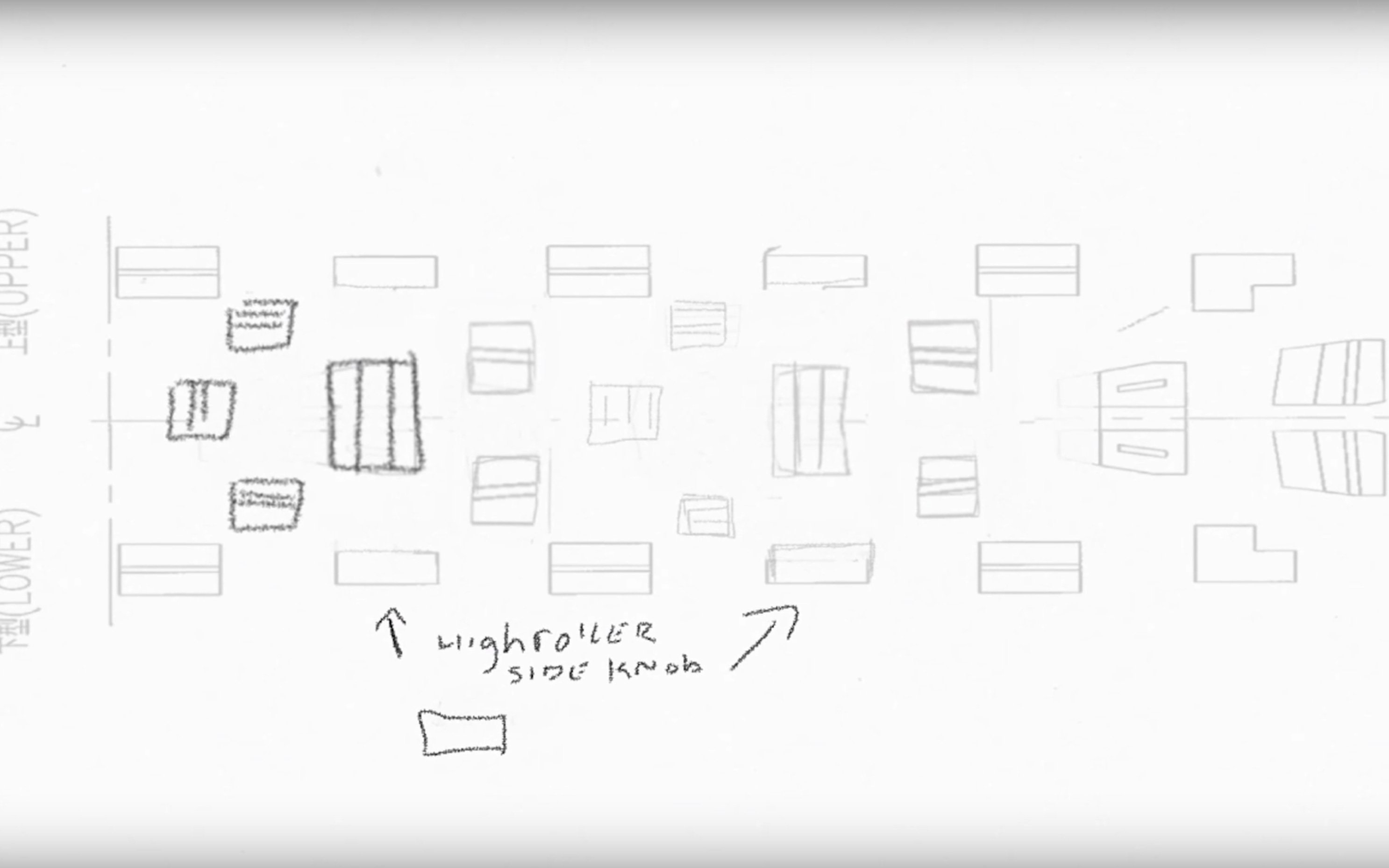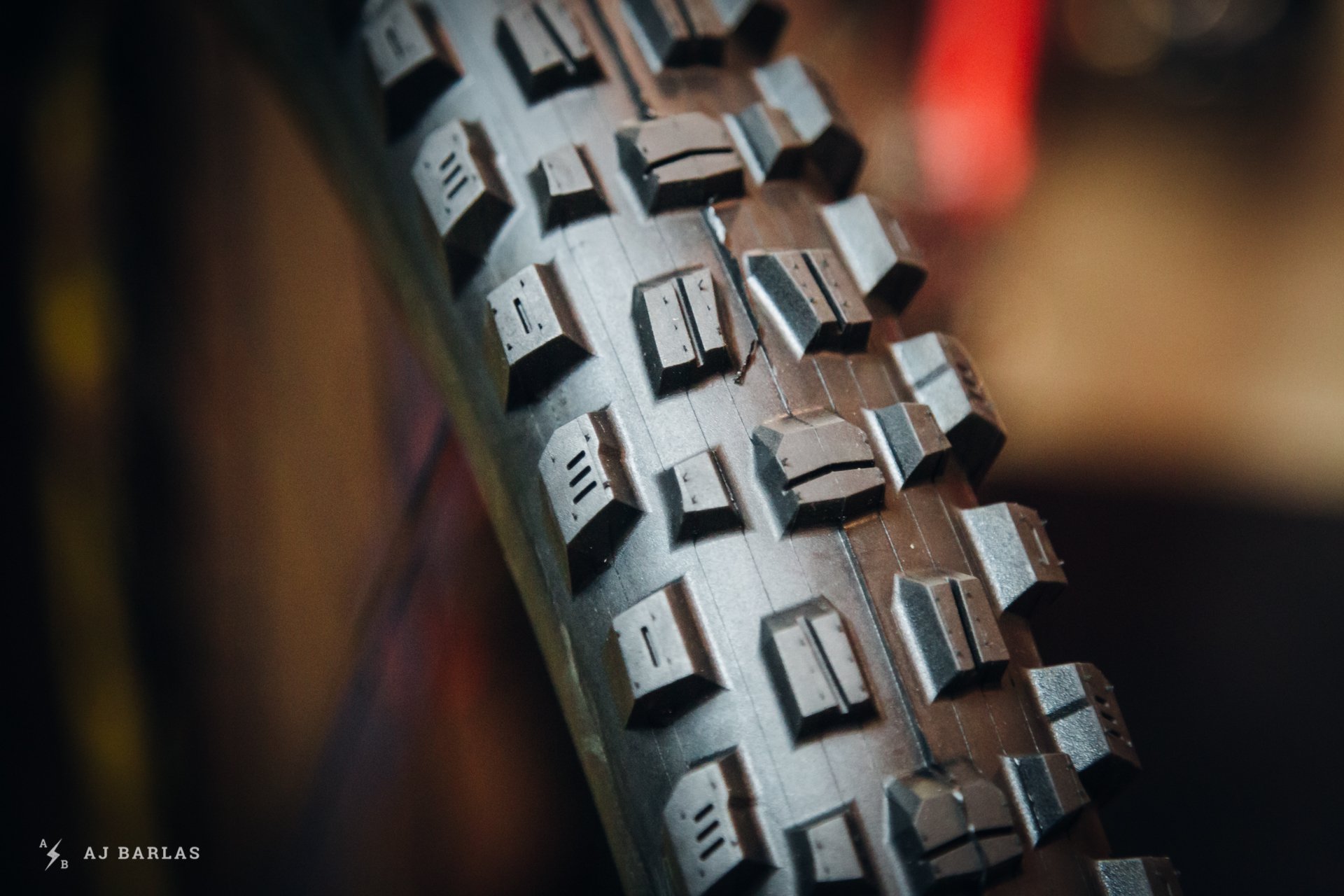 The inspiration for those sketches came from a number of his favourite tires; the Minion DHF and DHR II, and the original High Roller with a splash of Shorty to spice it up. Greg left the science to the engineers at Maxxis, relying instead on his years of racing experience. In fact, once Greg had sketches that he and Maxxis were happy with, he let the engineers work their magic, humbly noting that's their world and they know it best. As a result, the profile design of the lugs, especially the new intermediate ones, was left to the engineers at Maxxis. The side lugs of the original High Roller are among Greg's favourites and a slightly updated version of them appears on the new tire.

With the lugs being a little taller than those found on Minions and the Highroller, there were amends needed. In order to bring the side lugs up to the height needed for the desired tire profile while also being able to hold adequate shape when loaded, more support was added and the angles were altered slightly. Greg wanted to add an intermediate lug to help balance the transition onto the side of the tire when cornering, removing the slight delay before feeling the hook of the side lugs. As you may have read in our initial post for the release, he wanted a tire that performed well across a broad range of riding conditions, from hardpack to loose over hard, to damp roots and rocks.
Riding The Maxxis Assegai
Let's start with the elephant in the room. In its current form, the Assegai is only available as a downhill tire in both 27.5 and 29-inch diameters. It's heavy and slow thanks to all of those soft lugs and the DH carcass, making climbs less enjoyable. On flatter sections of trail more input is required to keep momentum and more effort is needed to get back up to speed when it's lost. These attributes are all to be expected from a 1,250–1350-gram downhill tire and as a result, I'm not going to focus on them. I will say that the sooner this tire is available in a Double Down and EXO casing the better because descending performance is excellent.
I rode the Assegai in a variety of conditions, from super loose kitty-litter over hardpack, deeper soft sections of loose grit, to hardpack and fresh loam. In all conditions, it performed incredibly well, seldom becoming unsettled. Once more comfortable with the tires, it became a game of how hard it could be pushed before breaking loose. The tread design combined with the rubber compound – 3C Maxx Grip – make for a tire that is confidence inspiring. Gone is the wait for the corner lugs to engage, replaced by the tire smoothly rolling on edge as far as you feel comfortable leaning it. What's interesting is that there is still a very positive feeling. Some tires with intermediate lugs tend to dance and skate about a little, especially in loose over hard conditions and that isn't the case with the Assegai.



When breaking loose, the slide was easy to control and very predictable. In events where the tire broke loose unexpectedly, usually the result of riding like a hack, the tire kept composure and was quick to regain traction. It's incredible how hard the Assegai could be pushed into corners or across off-camber sections of terrain without getting unsettled or leaving you unsure, and in challenging, loose conditions no less.  
Traction and stability under braking were excellent and the tires tracked very well in this scenario regardless of the terrain and conditions that we experienced. The tall lugs and their orientation resulted in the bike pulling up quickly as well. The height of the lugs never produced any nervous squirming on firmer terrain and they provided more traction when the dirt got deep and loose, very rarely leaving me with a vague feeling. After the second day on the tire was spent shuttling, there was little sign of wear to the lugs despite some very abrasive conditions and plenty of skidding.



The downside to the taller lugs and the sheer amount of them is that rolling speed is a little slower than others, like Maxxis' own Minion DHF. It's a trade-off and if a faster rolling DH tire is desired then perhaps the DHR II or DHF are better choices. However, that slower rolling speed is a compromise that I'm willing to make for the control and trail manners offered by the new design, not to mention the capabilities in an equally broad array of conditions. For anyone racing against the clock, that time could be transferred to cornering speed. The availability of the Assegai in lighter casing options can't come soon enough because it will be a great partner on any trail bike that regularly sees rough terrain, especially with variable weather conditions.

More information on the Maxxis Assegai tire on their website. 
---