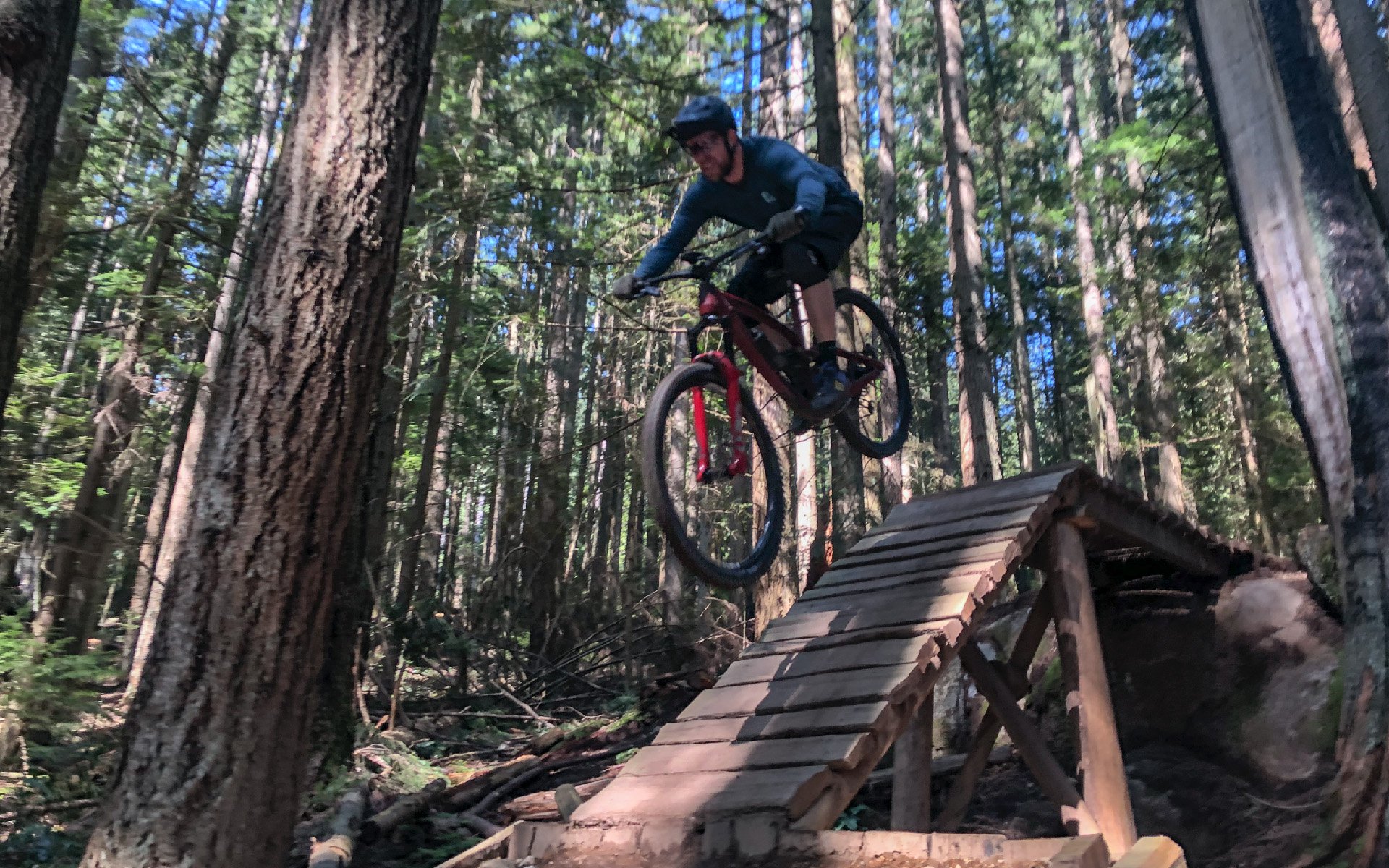 Increased Ride Height?
Riding (and installing) the new RockShox DebonAir Spring
All sorts of things are tricky in the time of COVID-19. Like shipping. UPS had a package from RockShox for us for a week, but it got stuck near Vancouver Airport. Eventually I got somebody on the phone and redirected it to a local UPS location and it arrived three days later, just in time for the place to close for the weekend. By the time we had access to a couple of forks to try, it seemed unlikely we'd be able to break them in adequately before the embargo lift. Luckily there was a work around.
This air spring upgrade is backward compatible with a bunch of Lyrik, Pike, Yari and Revelation models, and you can buy the parts in two formats; either the two new bits( for 2020 forks only), or the entire air spring assembly. As luck would have it, Rockshox sent one of each kit, so we decided to retrofit a couple of already-broken-in forks we had on test bikes for a direct comparison. We went out for a socially distanced ride, and then dropped the lowers on a couple of a different Lyrik Ultimates, (a 150mm and a 160mm) and then saddled up again for the identical ride the next day.
The swap involved dropping the lower legs and servicing or replacing the air spring, depending on which kit you buy. Since I took the kit that had the new foot nut and seal head I had to disassemble the air spring and put it back together, which looked easy at first. The original seal head has a flat bottom with the o-ring closest to where it sits in the uppe tube. In the absence of instructions I first assembled the mechanism in that manner. Fortunately the diameter is such that it can't be installed incorrectly so it was easy to figure out something was wrong. It took some pondering but eventually I realized my error and swapped it around.
Before we went for our ride I wanted a little set up advice. Since the volume was a little lower, should I remove one of the two tokens in the fork? Should I lower the pressure a little? I got RockShox product manager Jon Cancellier on the phone and he told me to stay the course; don't change the pressure or the tokens. Once everything was back together I aired the fork up to the 73.5 PSI I'd measured the day before..
Our route was sort of a combo. Ideally we would have ridden something long and steep, since taller ride height is a big advantage in those situations, but managing risk is a priority right now so we opted for an older janky trail that had some steep and rough sections and lots of steps and roots. I was on a Santa Cruz Hightower, which I'm a big fan of, and the ride went great. Neither of us had complaints about the Lyriks on either bike.
I'll admit that I was a little skeptical that I would notice much difference after the swap, but I tried to keep an open mind. On the first short downhill sections of trail, before our climb beyond the 5th switchback on Mt. Fromme, everything felt fine but I couldn't have told you if anything was different. Once we got onto Crippler I started to notice I was riding with more confidence and control than I had the previous day. I began to storm into sections with a wee bit more abandon, without putting myself at undue risk of course. A bonus of a higher ride height is that your head angle stays in a slacker zone for longer, and it also gives you more suspension to work with at any given moment, as long as you aren't bottom out, and both were easily felt.
Jon Cancellier of RockShox explains the new DebonAir Spring
There was a line I wasn't up for on the previous ride but with the new airspring it actually looked different to me, and I rolled it with confidence. The last trail we rode before emerging from the forest is a bermy flowfest and both of us ended up carrying more speed than the day before. I more easily cleared a double that is sometimes a reach for me and landing the one slightly larger drop felt more controlled on landing than it ever has.
By my reckoning, while this isn't a huge change in terms of parts or cost, the performance gains on steep terrain or when traction is at a premium are substantial. If you have a RockShox fork and you ride challenging terrain, you are going to want to perform this upgrade. Both Pete and I were very impressed and the difference in ride quality surpassed our expectations. Despite a slight decrease in positive spring volume, I used more of my travel on the second ride, probably because I was riding a little harder and with more confidence.
So what's going on here? It used to be that the piston sat a little lower at sag, and below the dimple in the fork uppers that equalizes air volume. This meant the negative spring retained lower pressure at sag or top out, allowing the fork to move easily into its travel. The downside was less than optimal support and ride height. The new sealhead and footnut move the piston up by 10mm so it's more often in range of the dimple, allow pressure to equalize after each extension.
The Lyrik's air pressure chart remains unchanged, while your pressure might go down slightly in a Pike. All model year 2021 forks will include the new air spring. The upgrade kits are available as an entire air spring for 42 USD or just the footnut and sealhead for 25 USD. More info in the product press release here...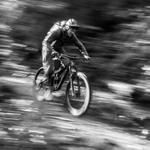 Cam McRae
Height - 6'/183cm (mostly legs)
Weight - 170lbs/77kg
Inseam - 34"/86cm
Ape Index - 0.986
Age - 56
Trail I've been stoked on lately - Boogieman
Bar Width - 760mm
Preferred Reach - 485-500mm (longer with 27.5 wheels than 29)