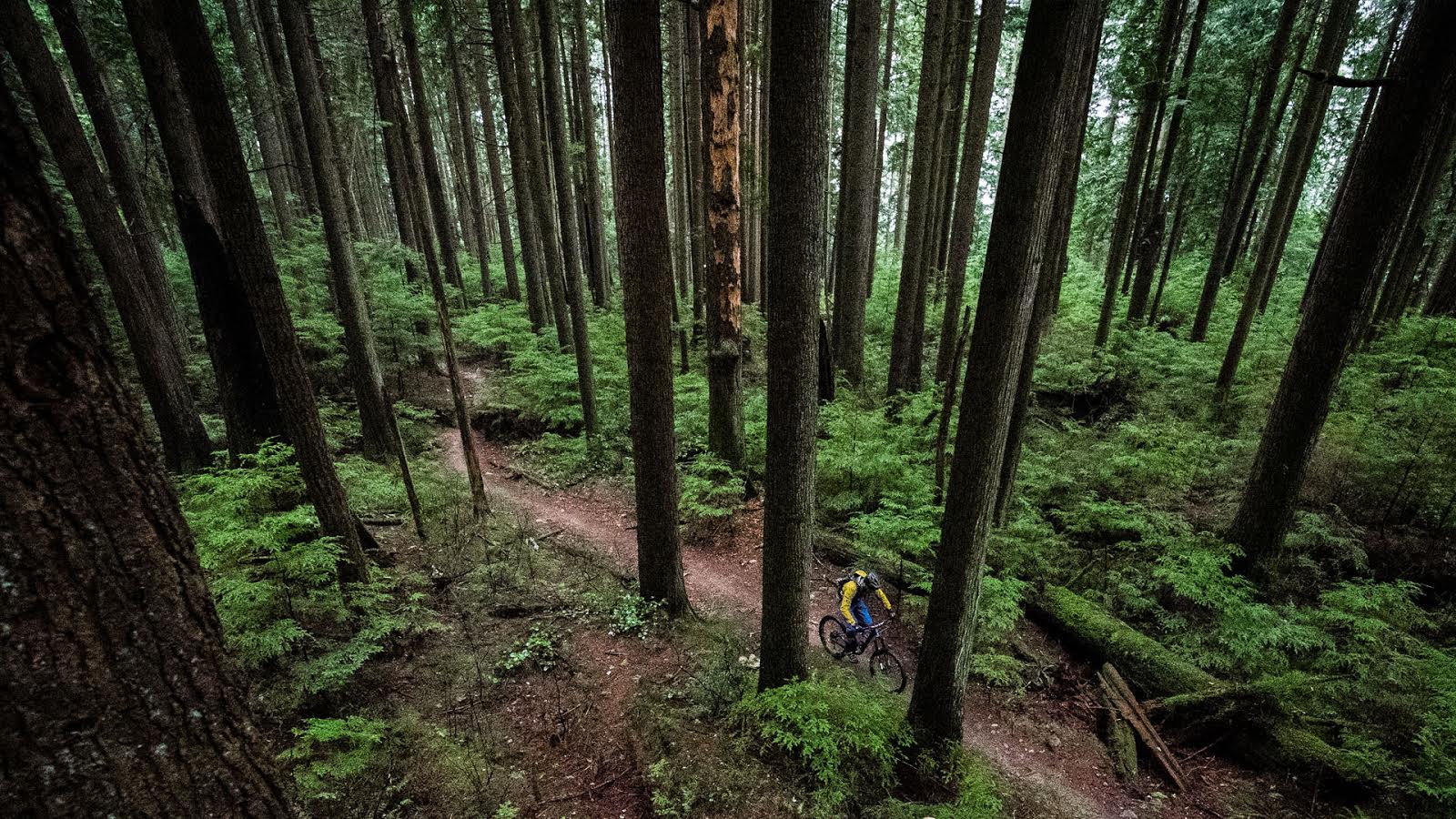 Why Do Riders in Videos Destroy Trails?
Dear Uncle Dave,
how do you deal with someone who just doesn't get it. I'm talking about the person we all know who judges you for spending large amounts of money on your bike when you could just do whatever god forsakenly boring thing they do. We think we are immune to it with each other, but there are the people who do things like ride on wet trails, complain about wheel sizes, be upset when new things come out. How do you deal with people that fight against what you believe in, or won't listen to any reason while your trying to protect your trails from negligence,
Sincerely,
Why do other people suck?
---
Dear WOPS:
Your question comes at an interesting time. As our election campaign plunges into thinly veiled xenophobia, I start each day with a healthy dose of "What the fuck is wrong with these people?" So let's break down your problems.
First off, spending thousands of dollars on bicycles is ridiculous.  The people judging us for this are boring, yes, but have a point. Still, it is understandable to be annoyed by them. The best way to deal with these nosy/dull people is to not talk to them. If you can't avoid them and they insist on pursuing a conversation about your bicycle, just nod and smile. If they ask you if it is expensive, say "yes." If they ask how much, say "quite a bit".  Inevitably, they will hazard a guess at a dollar figure, to which you can nod your head and smile until they eventually give up and go away.
Next, I'm glad that you feel so strongly about such important issues as wet trail riding and Internet gear angst. These are serious topics to be concerned about. Unfortunately, nobody really cares about your opinion, even if it is insanely reasonable and well-argued. People think what they think and generally have no interest in changing their thoughts on anything. And don't get any crazy ideas about educating people with the true facts in order to bring them around to the proper decision. The less thought a particular numskull puts into a crazy idea, the more likely they are to stick to it.
Think about it. With millions of dollars at their disposal, the Liberal and NDP parties of Canada have been unable to convince voters that we have problems larger than a few people wearing religious headware. Concerned about oil spills? The ground will simply re-claim the bounty of which we have been blessed. Worried that the economy hasn't performed very well over the last few years and the plan for improving it doesn't make any sense?  Get some life experience, pinko! If this sort of stuff can be sloughed off with ease, what chance do you have to change anything?  What we all need to learn is that real change can only occur through prayer, shame and "therapy."
You don't stand a chance.  Best give up.
Sorry,
Uncle Dave
---
Dear Uncle Dave,
I recently viewed a video on the internet featuring mountain bikes instead of actually riding a bike because mine was stolen last week. Unrelated to that unfortunate happenstance, is my concern with the content of the aforementioned video. The rider skids his rear wheel down a fairly shallow looking grade and sends up clouds of dust and leaves a visibly altered trail behind him. The comments on this video were almost entirely positive comparing this riding to what "most of us do most of the time." Why do people only respond to videos where riders destroy the trail or damage it in some way? It seems more and more common. Half the videos online are in wet weather when any trail that is hoping to last more than a season is closed for normal riders. And it seems almost a necessity to "roost" at least one berm. Usually by skidding the rear wheel around and again, leaving a visibly path of damage behind the rider. Why is destruction so trendy?
Sincerely,
A worried rider
---
Dear Arse:
Just the other day I was sitting, thinking about a major life decision that was presenting itself. It really had the possibility of affecting the fundamental core of my future well-being and may have made or broken my financial well-being. Real long term shit.
And I realized that today Dave spends way too much time worrying about tomorrow Dave, and not enough time thinking about havin' drinks tonight Dave. I also realized that with Russia moving troops into Syria, bombing the shit out of everybody and anybody, we're pretty much on the brink of, maybe not the dreaded WWIII people keep blathering on about, but some pretty bad shit. And if that doesn't get us, we're probably just going to poison, choke and drown ourselves into entertainment pioneer Kevin Costner's vision for our dystopian future. And if Putin/Enbridge don't do us in, well, Donald Trump is the next President of the United States and I'm sure he'll figure out a way to bring an end to humanity. Stop worrying about the trails. Lock it up and lay some roost!
As for watching videos, what I like to do is write the most over-the-top, sarcasm drenched comment about how amazing the skids are. The amount of likes you can achieve is astounding.  Depressingly astounding.
I'm glad you care, but there's no hope for humanity. We're plunging towards disaster, one slo-mo infused, red-bull drenched web edit at a time.
Sorry,
Uncle Dave
---
This week's whining winner (Arse takes it) receives Smith Pivlock Arena eyewear. Many of us use these on the Shore because they resist fogging and they hug your face like a scared sloth. Get in touch so we can arrange to get you your prize. Congrats!
---
Are these things that keep you awake at night?