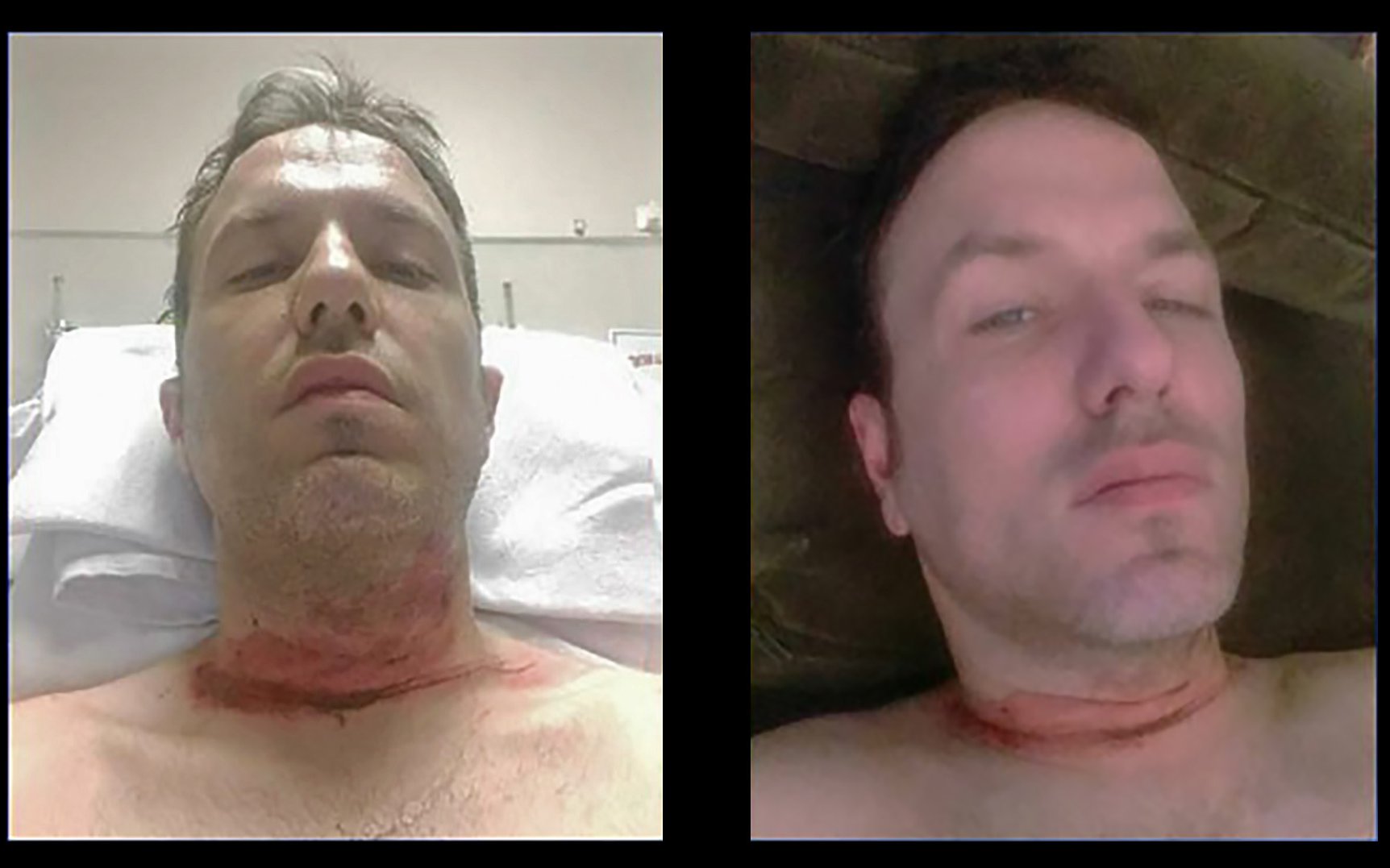 News
Rider's Throat Apparently Sliced by Barbed Wire Across Trail
Stelianos Psaroudakis was just out for an evening ride on the Bragg Creek trail network west of  Calgary on Wednesday, July 5th when he experienced a mountain biker's nightmare; he struck a line of barbed wire that was strung across the trail at neck height. Psaroudakis was thrown from his bike with his small dog in his backpack, landing heavily on his back in a rock garden. His dog was thrown clear and was not seriously injured.
The rider wasn't so lucky. The long laceration on his neck, from one side to the other, was half a centimetre deep in places. Despite his injuries Psaroudakis feels fortunate; "When I blacked out, I thought my head was dangling on the other side of my body," he said. "I thought I was dead." It could have ended much differently: "If it was like, an inch higher, it would have taken my head off."
The injured rider was riding with a friend who was following 15 metres behind. The two proceeded to the hospital by car and left Psaroudakis' bike at the scene. The next day the bike was nowhere to be found. 
Local RCMP are investigating and asking anyone with information to call the Cochrane Alberta detachment at 403-932-2211 or Crime Stoppers at 1-800-222-8477.