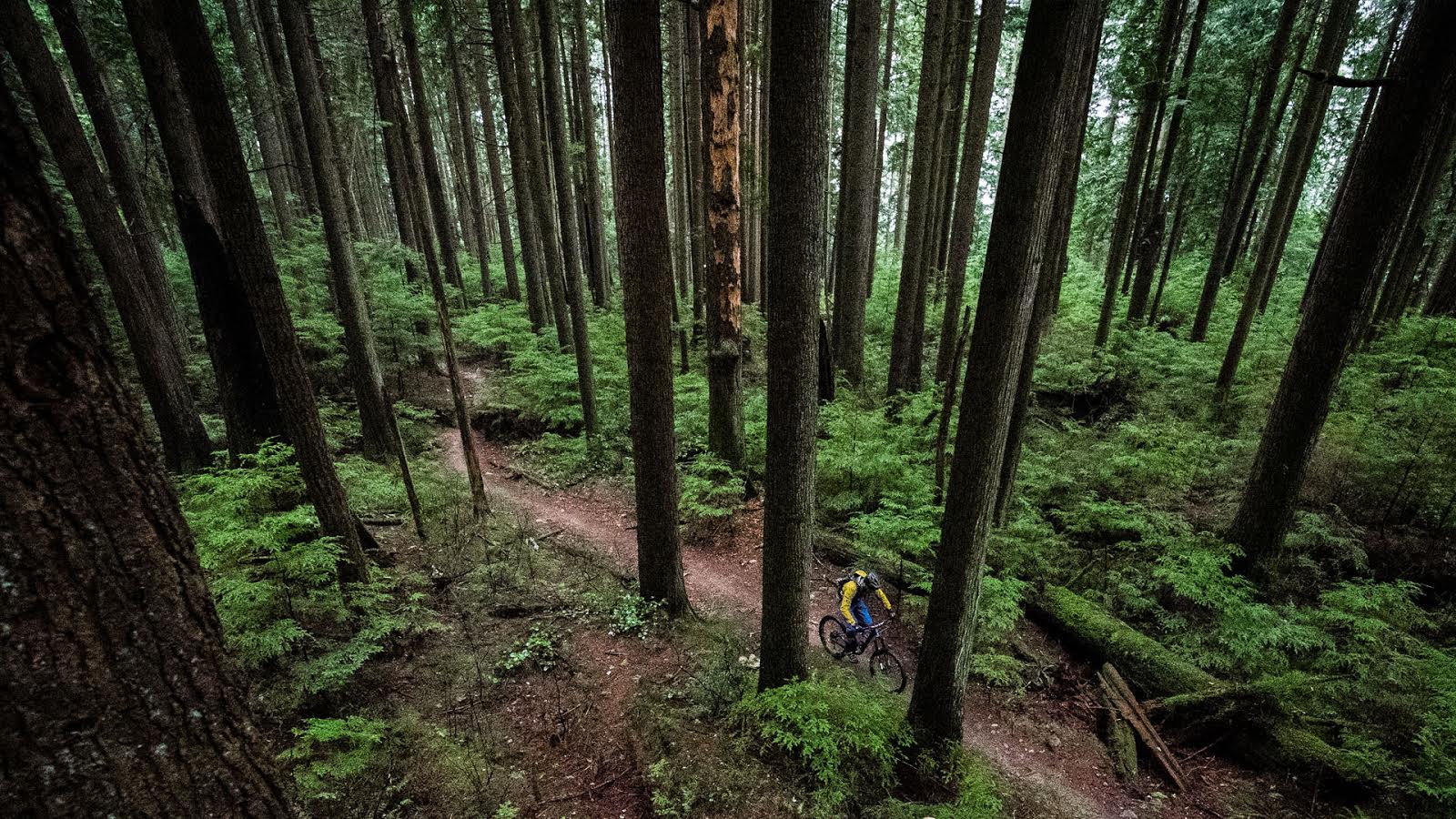 Should Riders Date Riders?
Be careful what you wish for. A lot of single riders think hooking up with a mountain biker would be a dream. But is it all romantic rides in the sunset and two-wheeled bliss? Certainly there are upsides, but there are just as many reasons why dating a 'civilian' makes sense as well.
When I mentioned to a friend that I was considering getting my girlfriend a mountain bike he blurted out "Why?" For the sake of this article let's call my friend Trevor. Coincidentally my girlfriend (now fiancé) was standing next to me at the time. Let's Call Him Trevor had no qualms about unleashing this opinion to her face.
Let's be frank. If you are reading this you aren't a casual rider. We know you've got a problem. Let's call it an addiction shall we? Is it better to have two addicts in the same house? Is a hard core user compatible with someone more recreational? These questions should not be taken lightly.
So before you cancel your Tinder account and start ring shopping, have a look at this comprehensive list.
Note – this list is meant to apply to riders of all genders. Even so you'll have to adjust our findings to suit your particular circumstances. We can only do so much from our North Shore headquarters.
Matt Dennison covered the downsides of dating a rider for non-riders – but what about us?
Pro – selling a mountain biking vacation will work if your significant other is a rider. Your riding trip to the Alps will die on the vine if your chosen one is all about getting honey bronzed on the beach, and avoiding those funny tan lines.
Con – you won't be going away with your riding buddies without your one true love if he or she wants to come too.
Pro – you get to spend more time together.
Con – you have to spend more time together.
Pro – you'll get some understanding when you get home late after riding.
Con – you may have to get take-out if your SO is out late riding with their friends too.
Pro – it will be easier to justify buying new gear for your bike.
Con – you'll need to buy and maintain more bikes – and store them.
Pro – you may be able to pass on your old parts to your SO's bike.
Con – you may get busted pawning off blown out gear on your sweetheart.
Con – you'll be competing for the family budget when your lust for those new carbon wheels becomes overpowering. You may need to spring for two sets of aluminum hoops instead.
Pro – your life mate is going to be fit.
Con – he or she will often be injured.
Con – your life mate might kick your ass on the climb.
Pro – those incredible riding experiences will be made sweeter by your sweetie.
Con – if your bed-mate is having a crappy ride he or she may make sure yours is equally poopie.
Con – if the two of you get lost – you'll get the blame… and the cold shoulder in bed later.
Pro – sharing your passion with your SO and see them understand more about why you want to ride your bike all the time.
Pro – teaching your SO to ride is an opportunity to learn more about their psyche.
Con – You will gain profound insight into your love's psyche.
Cons – You may have to wait on the trail and take in the scenery if your SO is slower than you.
Pro – you will gain a better sense of the scenery that you are riding in as you wait for you SO to catch you while they are learning the ropes.
Con – your SO may want to join your ride when you want to go for a buds' ride.
Pro – she may turn out to be really into spending a day in the Whistler bike park.
Con – you may be all about enduro.
Con – when you get a flat you may reach into your pack and find your tube has been pilfered.
Pro – your repertoire of rides will grow as you search out routes that suit your varied skill levels.
Con – joining a Crabapple train may be off the cards for a while.
Pro – you will be able to practice your teaching skills and pass on your wealth of mountain biking knowledge.
Con – your teaching skills may suck and your partner will hate you.
Pro – what is better than doing something you love with the apple of your eye?
All of this is moot once you are smitten. Few of us are objective about our dearest one, but it makes sense to know what you are looking for, before you fall hard. The most challenging decision is whether or not to encourage your non-riding partner to drink the knobby Kool Aid. This is going to be a bumpy road and the odds are stacked against you. We're not saying don't try. If you think it's best for your family unit give 'er; but be aware that it won't be easy.
---
Any more factors you'd like to add?