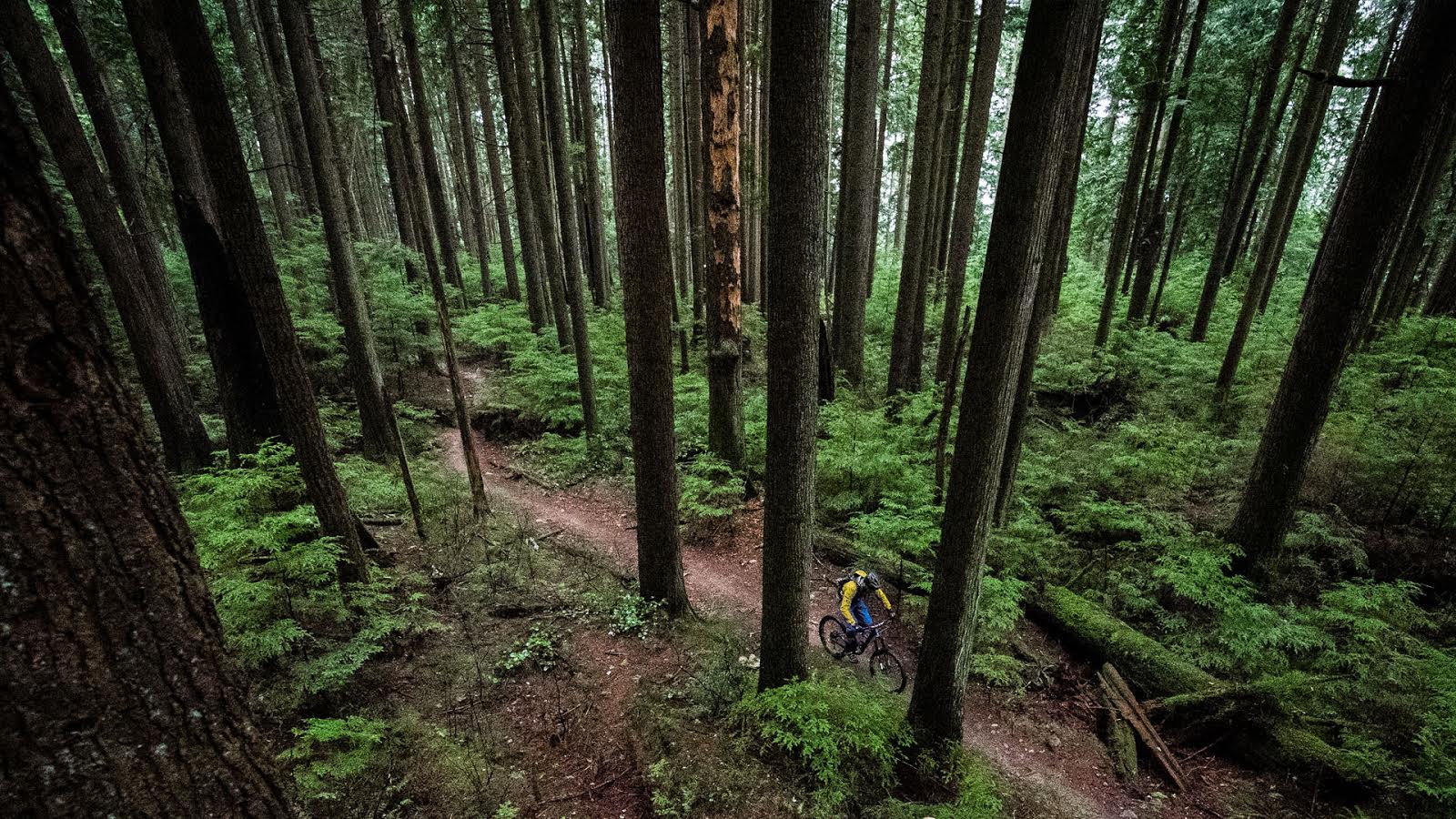 Rider and Hiker Altercation on Fromme
This introduction was re-written on Sunday, Feb. 1st.
I have now posted the hiker's version of events here.
Circumstances have changed surrounding these events and this account has been partially edited to reflect that. Later this evening I will be publishing the hiker's version of events.
I will go into this further when I publish the other woman's version of events, but I would like to express that I regret moving forward with this piece without more information. Based on what I was told, I felt there was a risk of further altercations, and I hoped my article might prevent that. Instead it likely inflamed the situation and had other unintended negative consequences. I would like to apologize to anyone who was affected by my poor judgement.
My post-secondary education did not include journalism courses and dealing with the issues I've had to tackle recently has been a new challenge. I have made mistakes and learned from them. Moving forward I will proceed with more caution and not rush to publish information that is not complete.
---
The Mountain Biker's version
On Tuesday January 27th at approximately 9:30 AM, a 24-year old female mountain biker, who wishes to remain anonymous, told me she was descending Expresso Trail on Mount Fromme. The trail has been designated 'Mountain Bike Primary' by the District of North Vancouver. The woman told me she stopped to speak with a group of four older women who had six unleashed dogs with them. The mountain biker told me she politely informed the group that two other riders were coming down the trail behind her, and that they should be careful.
The younger woman told me that one of the women in the group, described as between the 60 and 65 years of age, began yelling at the her; "you have no right telling me where I should and shouldn't walk."
I was told that the older woman was hiking with two poles and she struck the younger woman in the buttocks with the sharp end of one pole. The younger woman told me she tripped trying to get away, sustaining some bruises on her legs.
"When she hit me I said 'you have no right to touch me'", the younger woman recounted, adding, "she was angry that I said that. I asked for her name and she said 'there's no fucking way I'm giving you my name.' After she hit me I left."
The younger woman reported the incident to police, who instructed her to get a photo the next time she saw the woman.
That day came sooner than expected. Speaking to the alleged victim Friday evening, January 30th, she recounted their second encounter to me; "this morning – same time 9:30 – 10 ish, I was riding down Pennzoil (a trail near bottom of Mount Fromme – Ed.) and I stopped and tried to take a picture of her. She charged me and came at me swinging." The victim recounted repeated blows from the older woman. "She threw me to the ground. I was trying to get up and she continued to hit me so I started screaming for help. So she screamed at her three dogs, attack, attack!"
Eventually the young woman got away and rode to the bottom of the trail.
"I called 911 right away and (name omitted) was there and his friends. I told them, 'there is a lady who attacked me coming down the trail' and she and her three dogs started walking down the street. She was walking west on Braemar. She just walked away. She was on foot and she walked away faster than the cops could come."
---
Update – Saturday am 
When I first wrote about this story, after speaking to the victim, she told me that she had bitten her attacker in self-defence. She was open about this but asked me not to report on the bite. I felt it was my responsibility to respect her wishes and I did so.
In the comments below it has been revealed that the older woman was bitten and it was suggested that this was being concealed to obscure the truth. In actuality the victim didn't want to recount this fact because she felt ashamed. "I have never hurt anyone before," she told me.
According to the younger woman, the bite occurred early in the confrontation.  Apparently the older woman was trying to get the victim's phone, seemingly because she was aware a photo had been taken. Because the victim continued to hold onto her phone, while being struck repeatedly in the face, she said she felt her only defence was to bite.
The victim would like to express that her main concern is that there is no more violence on the trails, perpetrated by this woman or anyone else. Please do not engage this person or attempt to take the law in your own hands. No good can come of it.
The hiker's version of events can be found here.
---
Update – Saturday pm
I received an email today from a woman claiming to be the older woman in this incident. Here's what she said:
I am the older woman. I think before you wrote your article you should have spoken with me. Her version of the attack is totally misconstrued. The police and a mountain biker have my version. I have nothing to hide. I was definitely the victim yesterday and today.
I have no issues with mountain bikers. 98% are friendly, slowing down when we cross paths. I know lots of them.
You need to know the truth!
I responded that I was willing and eager to hear her version of the events. Unfortunately she is leaving on a trip. She told me she may respond to me via email while she is away or by phone when she returns. She did not tell me when that would be. If and when I receive her version of events I will present them to you.
---
I continue to believe, based on conversations with trail runners, hikers and mountain bikers, that most groups in North Vancouver interact harmoniously, which puts me at a loss to explain these incidents.