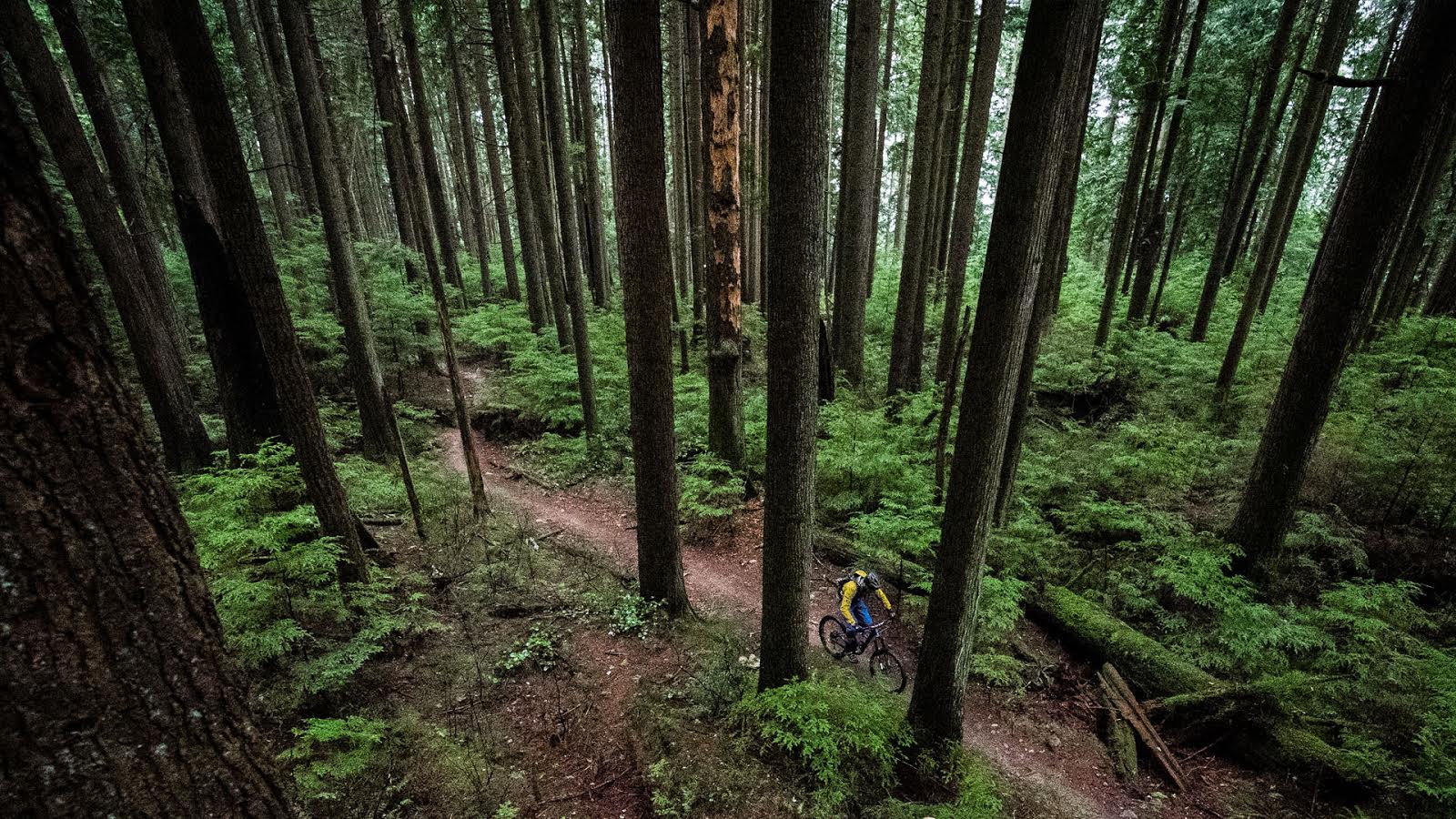 You Should Ride a Rigid Fork
If you are a pro, you ride the fastest thing you can get. If you aren't, then you can ride anything
that suits you." – Keith Bontrager*
Sideways Glance
It always starts with a sideways glance. "WTF" plainly communicated with the incredulous lifting of an eyebrow. Most folks leave it at that. Some don't. Often enough I hear "I used to ride a rigid fork, I'm glad those days are over."
Oh yeah, how long ago was that? I'm going to go out on a limb and guess that last rigid bike had a stem longer than 110mm, bars narrower than 600mm, a head angle steeper than most road bikes are running these days, and a pair of 2.1″ or smaller tires. Panaracer Smoke & Dart combo? Maybe some Scratch-and-Sniffs? WTB Velociraptors?
Bikes have improved in a lot of ways since the late 80's and early 90's. Yes, suspension is amazing now. But don't forget about Geometry. Tires. Disk Brakes. Dropper Posts.
There are hundreds of different examples to highlight the progression but one of my favourites is Rocky Mountain's Element lineup. You can trace its history bike by bike all the way back to 1996 right here on their website.
The Element name-plate still serves exactly the same role it had twenty years ago. Depending on the build it's a short travel trail bike you can race or an XC race bike you can ride anywhere your skill set allows.
The point being that no one would pit a 1997 Element T.O.  against a 2017 in a single track cage match. The same applies when thinking about rigid bikes.
Isolation
Wait, is that a double-hardtail?" – Anonymous Rider on Mt Seymour
I've been accused of being a glutton for punishment, a whimsical traveler longing for a simpler time I don't remember, and even of simply being contrary. It's all true.
While I've owned and ridden a fair number of rigid bikes on the North Shore since the early two thousands, I've almost never ridden a rigid bike exclusively. At least not for any length of time. I've always owned a full suspension bike as well and generally also a suspension fork for whatever bike I run rigid.
My point is that I'm confident I can isolate different advances in bikes over that period of time and state unequivocally that suspension performance has progressed exponentially and so has everything else.
I can ride the Intense Primer or Santa Cruz Nomad on a technical descent one day. And have fun. And then next day I can ride a rigid bike on the same technical descent, albeit slower. And have fun. Thanks to geometry, tires, and brakes, it isn't a matter of life-and-death but simply relative speed and comfort.
Proposition
Suspension rigs come by the dozen
That ain't nothin' but bike store lovin'
Rigid little thing, let me grip your handle
'Cause mama it's sure hard to pedal, now, hits the ground" ~Otis Redding**
Riding is believing. On my local trails saying there has been a hardtail resurgence is an understatement. On some level riding a 'modern' hardtail is glorious and exactly the same thing is true of a rigid fork.
It's Simple. De-stressing. Lower maintenance. Cheaper. Direct. Skin-to-Skin.
Trade-offs? Less speed, less comfort, less saving-you-from-yourself factor.
Curious? For anyone who has an aggressive 26″ or 27″ hardtail, a rigid fork is a relatively cheap thing to try. The ground-to-crown height of a 140mm travel fork + 27″ wheel with sag is approximately the same as a 29'er rigid fork adjusted to 100mm travel and a 29″ wheel.
Running either 27+, 29″, or 29+ is recommended when you run a rigid fork. Surly is a good place to start your fork search for a combination of moderately stiff under braking, well priced and with a relatively compliant ride.
Rigid Fork; Rigid Trails
There are a lot of places in North America, and I'm sure all over the world, where rigid forks aren't strange on mountain bikes. To generalize they are locations where riders measure rides in distance instead of time. Niner sells a ton of carbon frame and rigid fork combos and I know plenty of people with sub-20lb rigid bikes happily ripping around on XC rubber.
At the risk of being discourteous, I'm not talking to those folks. I'm talking to guy with the Honzo, Chromag, Ragley, or similar.
Install a rigid fork and go ride it like you didn't. Hell, go on a regular group ride. The group will wait. The group will laugh. The group will be surprised how much you ride. Most likely none of them will be convinced to try it.
At the end of the ride there will be unfamiliar soreness. There'll be thoughts about tire pressure and bar stiffness. Frame material! There will be a sense of how quickly a rigid bike, even a slack one, responds to inputs.
Braking is surprisingly good even with the reduced traction from a lack of suspension.
It is generally not a question of keeping up to riders with suspension. Some days it takes everything just to hang on the back; on slower more technical trails however, I am consistently surprised.
Materials
I hear a lot about the 'vibration damping' characteristics of carbon fiber and it certainly isn't a quality I'd attribute to any of the carbon rigid forks I've ridden. Light? Yes! Stiff? F*ck Yes! More Comfortable? Umm…
For smaller tire widths on aggressive trails I think steel is the way to go. Once a bike has larger 27+, 29+, or Fatbike rubber a carbon fork is a great call to keep weight in check.
Within the world of rigid forks there are three considerations. Weight, fore-aft stiffness under braking loads, and ride quality. Carbon forks like Niner and ENVE easily accomplish the first two. Steel forks will never touch the weight savings but can be built for great stiffness under braking while providing more flex.
SMILE…
Old trails are new again. Easy trails are hard again. For anyone who already owns a hardtail a rigid fork is one of the cheapest**** component experiments around. Oh, and unlike that new handlebar it's absolutely guaranteed the difference will be immediately felt.
You have to be happy racing yourself. And getting beaten. It is absolutely necessary to laugh. At yourself. And to Smile.
*Retrobike, March 5th, 2009.
**Mondegreen?!
***"We live in an age when unnecessary things are our only necessities."  – Oscar Wilde
****Warning: 'High-end Rigid Bike' is not an oxymoron. If you get hooked there is nothing "cheap" about them. Welcome to mountain biking.
---
When was your last full-rigid ride?