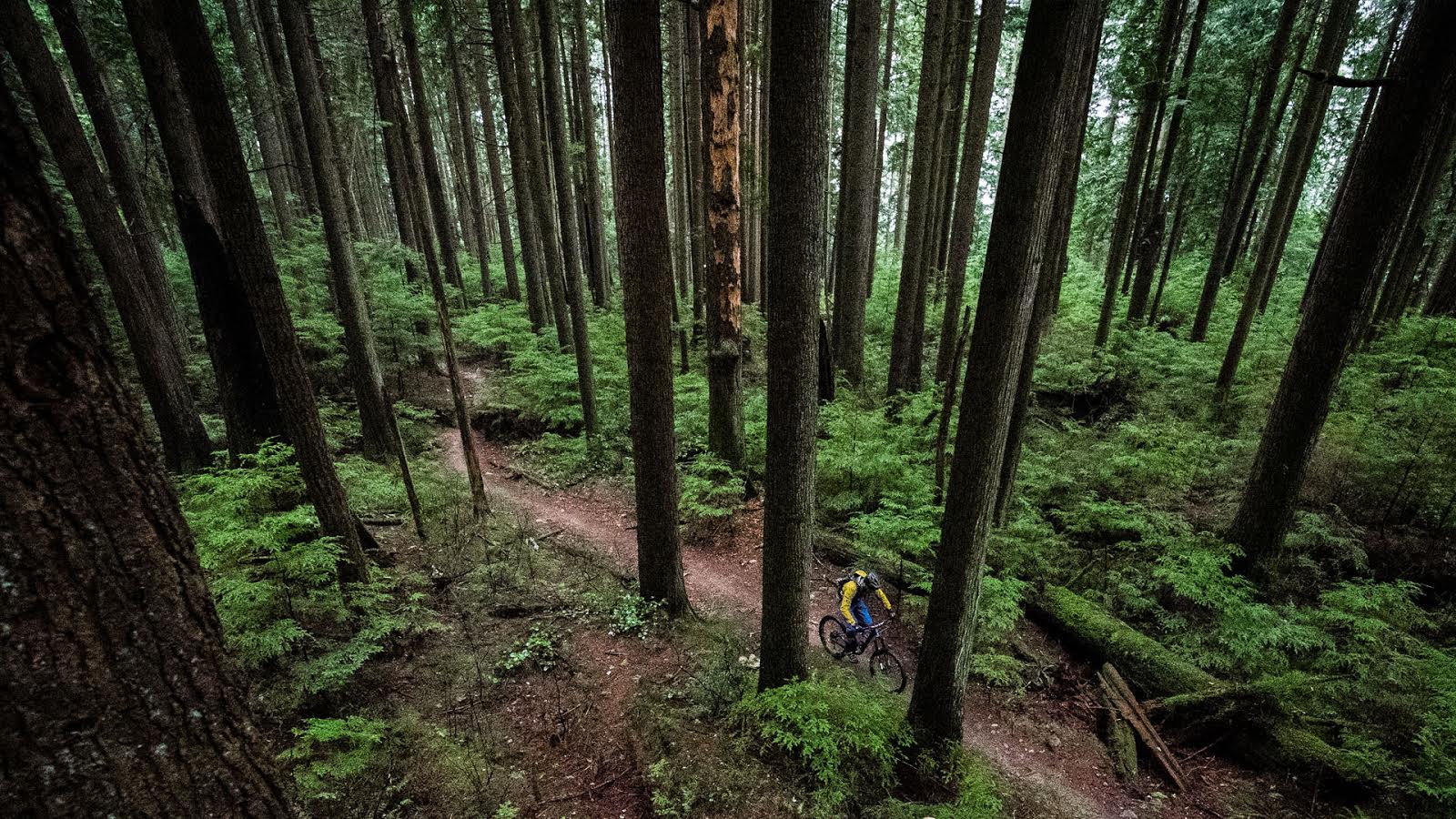 Ride & Reach with Ryan Leech
If you're a long time NSMB reader, you may be a good fit for this workshop. It's my conviction that we can "increase the bandwidth" of our riding experience, so that riding just gets better and better the longer that we do it. Additionally, I believe cultivating this capacity for higher levels of enjoyment, (i.e.: being able to choose to be in the zone), is of deep-service-to rather than an-escape-from our regular daily lives. My intention for this workshop is to offer a variety of useful ways, through yoga and on bike body/mind/spirit practices, to enliven every moment of every ride.
Open, Flow and Flourish with professional mountain biker and yoga instructor Ryan Leech for this rich two day workshop and celebrate the connection between mountain biking and yoga.
We will dive deep in to the mysterious inner workings behind our riding experience through yoga, guided trail rides, meditation, theory, and various body/mind awareness practices while riding, all in service of increasing our capacity for flow and enjoyment.
Dates:
May 30: 7pm-10pm (Welcoming & interactive purpose session – please have dinner before 7pm)
May 31: 8am – 5pm
June 1: 9am – 2pm (unofficial trials jam at the beach after 2pm to watch or join in on!)
Mtn. Bike Experience: Intermediate to Advanced
Meaning you are above average in all-around riding ability. We'll be doing some longer trail rides, but by no means will it be a hammer fest. The goal isn't to ride the most trails or the most difficult trails, but rather to get the most out of the trails we do ride! Not quite sure if you're at the right level? Email me directly, leech(at)ryanleech(dot)com.
Yoga Experience: Any level of yoga experience is fine. However, once you sign up, be sure to prep with a few practices!
Collaboration: Riding workshops typically focus on what is visible, "lean back, pull up, and drop the butt". Since this workshop explores the "invisible" aspects of riding, come prepared to be open and share your subjective experiences, whether that be around fear or flow/zone peak experiences.
Two Nights Accommodation at Up The Creek INCLUDED in the price. Come for Friday and/or Saturday night to make it a full weekend getaway.
10 People Max – Recommended age of 18 +
An itinerary and info sheet will be sent to all registrants upon registration including ferry info and meeting locations.
Sign up is HERE.
Why is Ryan offering this workshop besides wanting to share his experience as a pro mountain biker and yoga instructor? These quotes from him may provide some insight:
"It's my conviction that we can 'increase the bandwidth' of our riding experience, so that riding just gets better and better the longer that we do it. Additionally, I believe cultivating this capacity for higher levels of enjoyment, (i.e.: being able to choose to be in the zone), is of deep-service-to rather than an-escape-from our regular daily lives. My intention for this workshop is to offer a variety of useful ways, through yoga and on-bike body/mind/spirit practices, to enliven every moment of every ride."
"There is a certain feeling I get when out riding, it's hard to describe; most riders know it, but describe it differently… a feeling of my bike and body becoming one, time being suspended, my awareness expanding and becoming razor sharp…"
"Getting in the zone often happens randomly, as if by accident, but there are certain things one can do to increase the likelihood of it happening. Imagine integrating this experience more frequently in to our rides, and better yet in to our daily lives…..Yoga is one way to help establish that connection."
---
Getting away to the Coast for some ride and relax with Ryan? Sounds great! Go HERE for sign up…