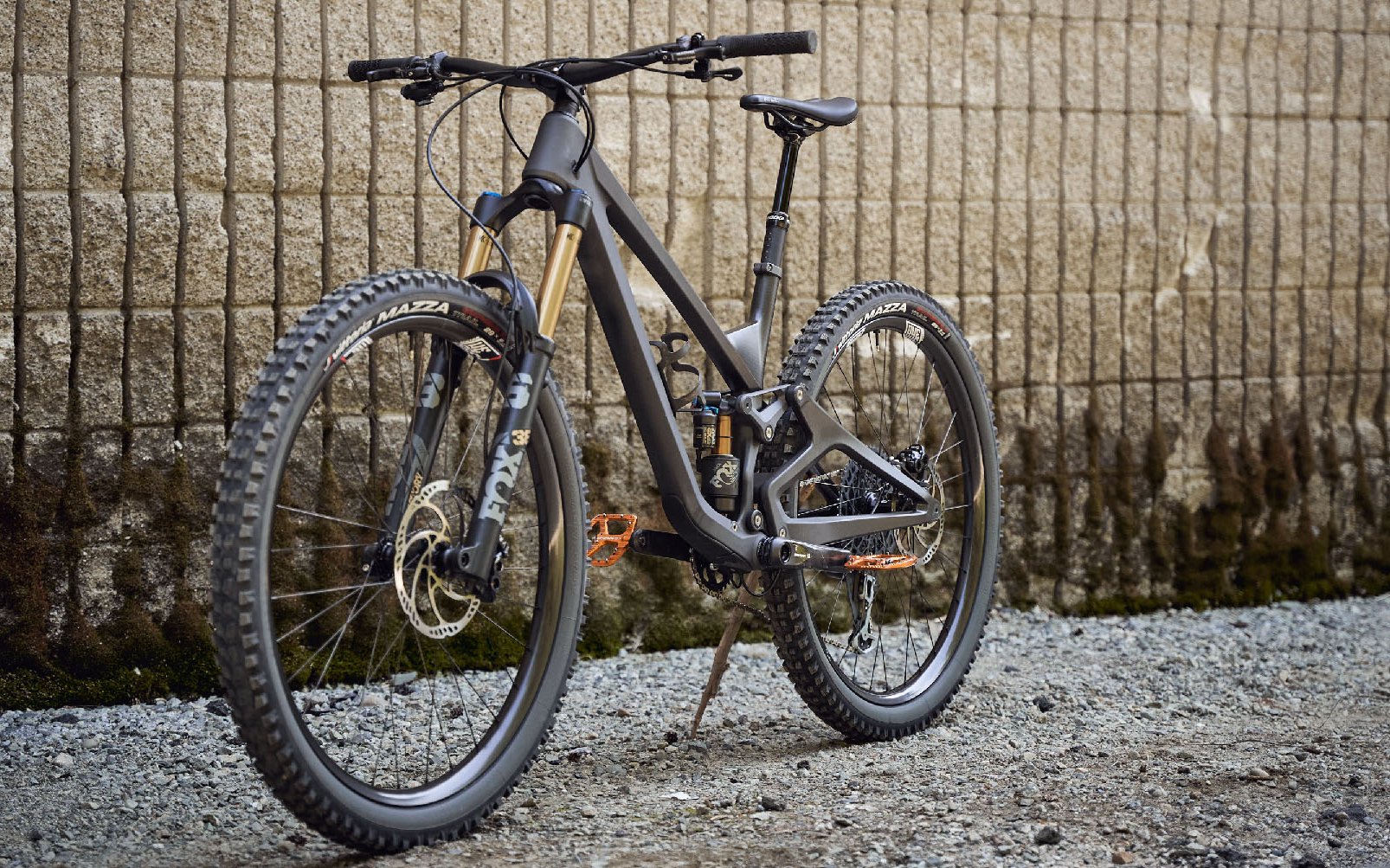 First Impressions
Exclusive First Ride: The 2022 We Are One Arrival
It's always exciting to ride a new bike before it's been released to the world, and even more so when the bike is the first ever released by a company. My anticipation was boosted further still because this frame was designed and built in Kamloops B.C. It's a wonder I didn't wet my shorts. This frame is a monumental achievement for a small, 4-year-old Canadian-based company, and seeing their processes in person left me marvelling at the accomplishments of Dustin Adams and his team.
If you've been listening to internet's constant murmuring, you may have assumed the new carbon frame from WeAreOne was going to emerge from the womb as a high single-pivot platform with an idler pulley. This rumour came to be because Dustin Adams was riding a Forbidden Druid during a time when it was well known the WAO bike was in development. Alas he pulled a fast one on all of us because the Arrival is a dual linkage design with a (mostly) conventional chain arrangement.
The most important thing for me to convey here is how blown away I was after spending two days in the three WAO production facilities in Kamloops. I suppose I shouldn't have been surprised by how impressive every stage of the operation is, having four years ago seen how the work flow for building rims managed to virtually eliminate the labour required after moulds come out of the oven, aside from drilling and applying decals. This stage of production can apparently account for up to 80% of the labour for overseas built carbon products. This is one of the main reasons WAO can build carbon rims that are competitively priced and incredibly durable and high performing, right here in North America. Frame components are similarly complete once they have been baked. It's not simply the carbon for the main frame and swingarm that WAO produce, however. Aside from a handful of titanium bolts, every metal part is machined by WeAreOne.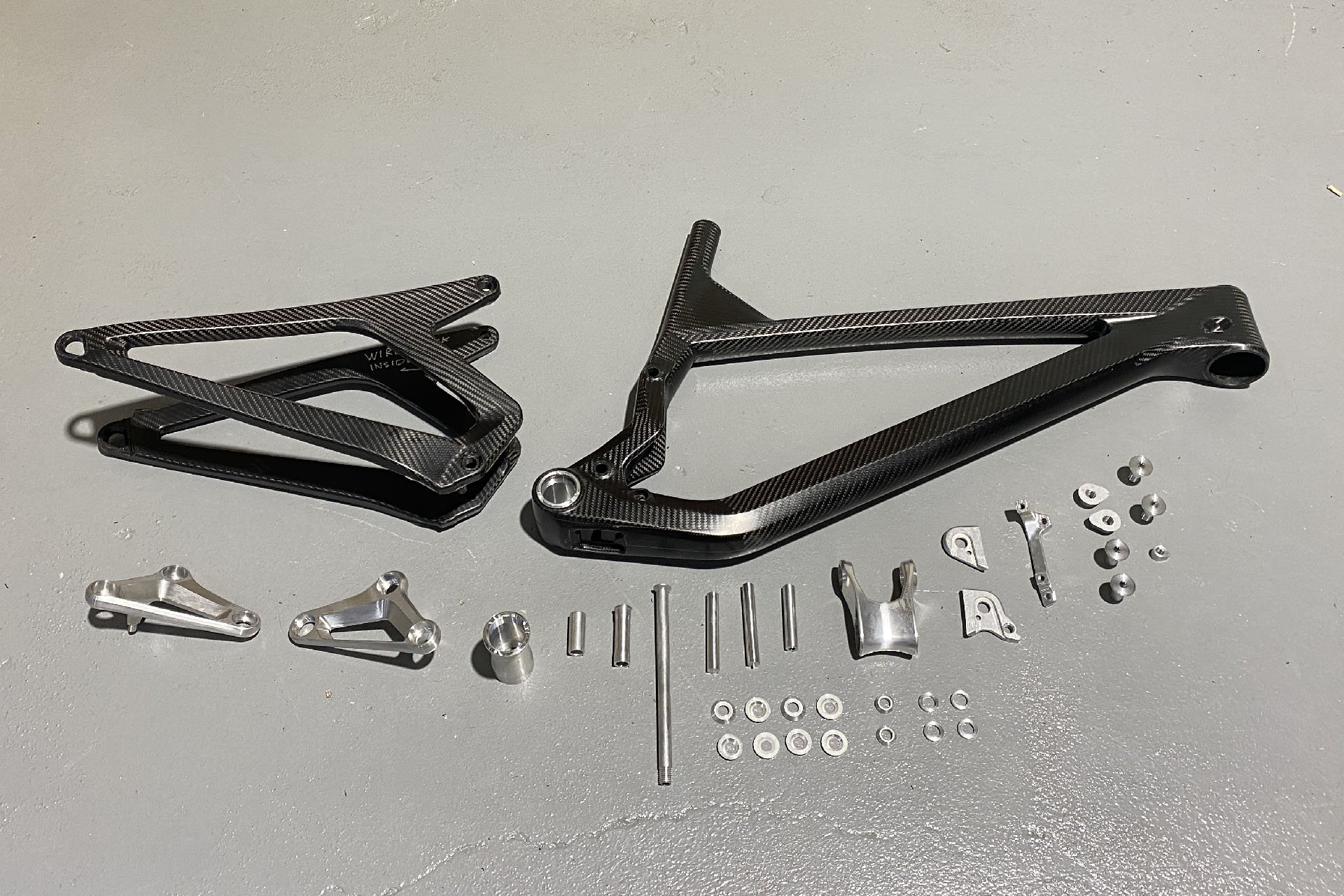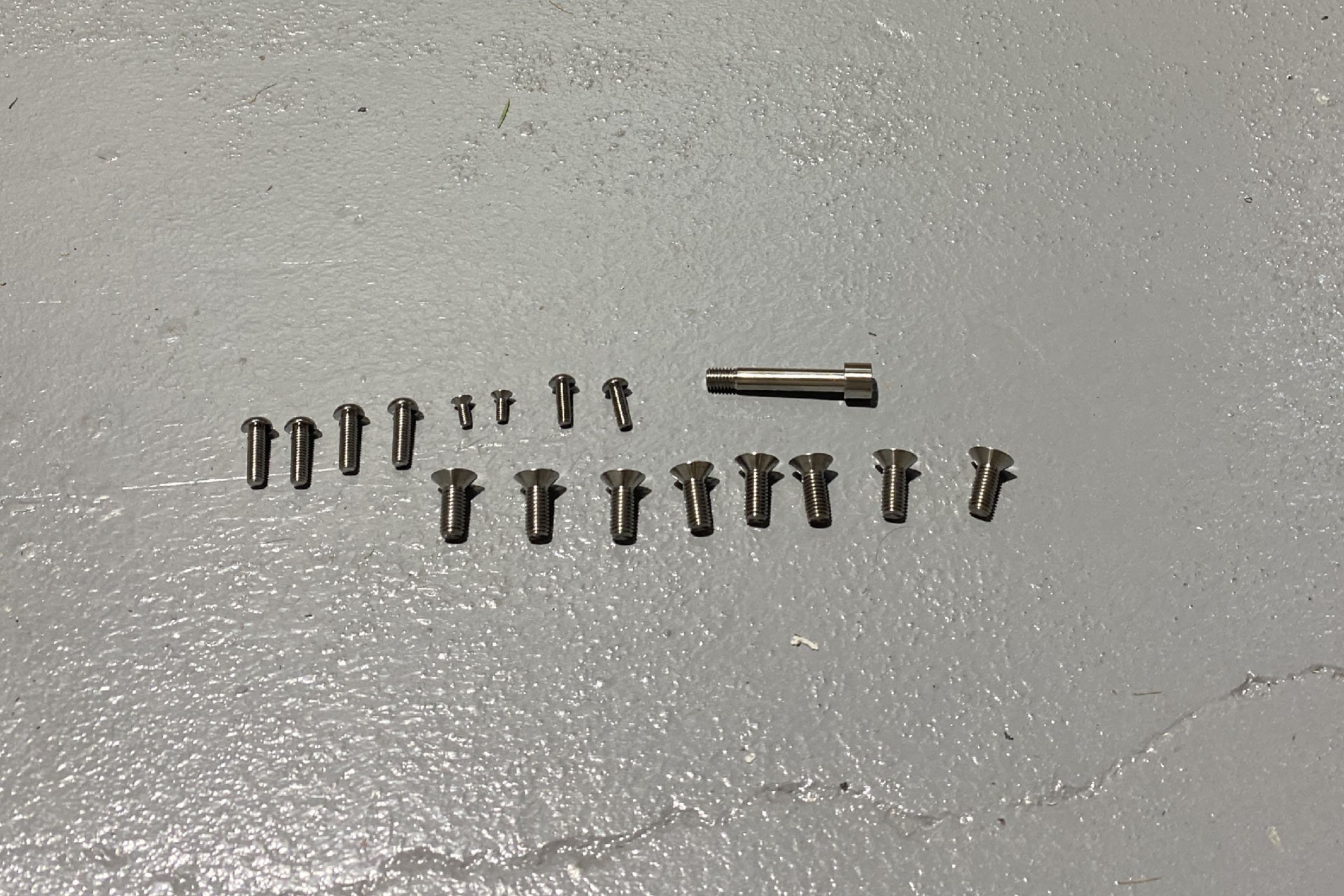 Building a frame is a vastly more engineering and process heavy endeavour than rims or bars, and again Dustin Adams and his talented colleagues found ways to revolutionize the process to reduce weak spots, particularly those related to carbon drift,* while keeping the process efficient. After witnessing the operation firsthand, and seeing the internal structures of the finished frames, I would be very comfortable riding the WAO Arrival on the most intense terrain.
*drift, where the lay up of a carbon structure shifts or folds when air pressure is applied to the internal structure while in the oven, can severely impact the integrity of carbon frames
My expectations for this frame were off on several levels, beyond the aforementioned single pivot and idler. I imagined the design would be somewhat radical, and I would have bet a day of shuttle driving it would be a purpose-built enduro missile. At first glance it's easy to think the Arrival fits that last categorization, but instead it's what Dustin Adams calls an all-mountain bike. It has the travel and geo to fit in with the EWS crowd, but this bike is designed to pedal extremely efficiently, thanks to ample anti-squat properties (I don't have numerical values to back that up but the pedalling platform is as good as I've ridden for bikes of this travel).. Dustin describes this iteration of the Arrival (more on that later) as a 50/50 bike, with equal emphasis placed on climbing and descending. In most situations this suited me just fine, but there was one sustained rowdy rock face where I felt quite undergunned. I survived but not without some serious clenching.
The RIDE
The recommended set-up of approximately 20% sag, (13mm of shaft) for a firm platform, and to compensate for the low bottom bracket, fits in well with the 50:50 climbing:descending ratio. For most of the world this is a great configuration and the Arrival performed admirably in the vast majority of situations it was faced with. On trail sections with repeated square edged hits and deep holes in close succession, which are common on the North Shore, I would have preferred a more plush and responsive rear end, but the support and traction in most every other situation were impressive. What made the bike a little deceiving was how well the geometry aligned with many bikes of the 'enduro' ilk. The 64º head angle, 160/152mm of travel and the spacious cockpit and overall length encouraged me to attack steep moves and felt comfortable at speed, as long as things didn't get too bony.
I have had exactly four rides on the Arrival. The first one was an effort to get some action photos on the North Shore, but there was enough time descending for me to make some good notes. The second was a smoky group ride in Kamloops with the WeAreOne team for a pair of videos we are producing. The third ended up being mostly trail maintenance on the Spanish Underpants, and finally yesterday I was able to just ride the bike without being distracted, again on the Spanish. It was my best ride I've had on the trail after I'd spent a few hours brushing it out and the bike was magic.
The trail is steep and shaley but not terribly bumpy, and the Arrival was the perfect machine. In fact it encouraged me to finally ride a line I've been eyeing up for years. I came close last year but I'd never ridden it from the top. It's a section that trials moto riders pioneered riding up and my usual line cuts in below a long uneven rock face which is followed by a steep shaley pitch where stopping isn't one of the available options. Coming into the shale (which is mostly concealed by undergrowth because I didn't brush everything out), with extra speed was a daunting prospect but the bike was remarkably composed and I found myself releasing my pointers and letting go. I was actually a little disappointed the line wasn't more terrifying after spending so much time riding by it.
While the rear travel isn't optimized for all-out downhill performance, the frame often seems to encourage bad behaviour. One of the design goals for the team was to build a frame that wasn't overly stiff or overbearing, so the ride would be forgiving and comfortable, and while the rear end tracks very well, the enduring impression is smooth and controlled. Cornering is a strength of the Arrival and I found myself tipping deeper and entering and exiting with more speed, likely thanks to both the forgiving architecture and the low bottom bracket.
SPEC
The Arrival won't be available as a frame only to start out with, simply based on availability and demand, so buying a complete is currently your only option. Bike shops that were existing WeAreOne dealers were able to order bikes in small quantities which means much of the first run has already been spoken for. Those bikes may not last long on the showroom floor so if you are interested you should probably get in touch with your LBS pronto. The other option is ordering directly from WAO.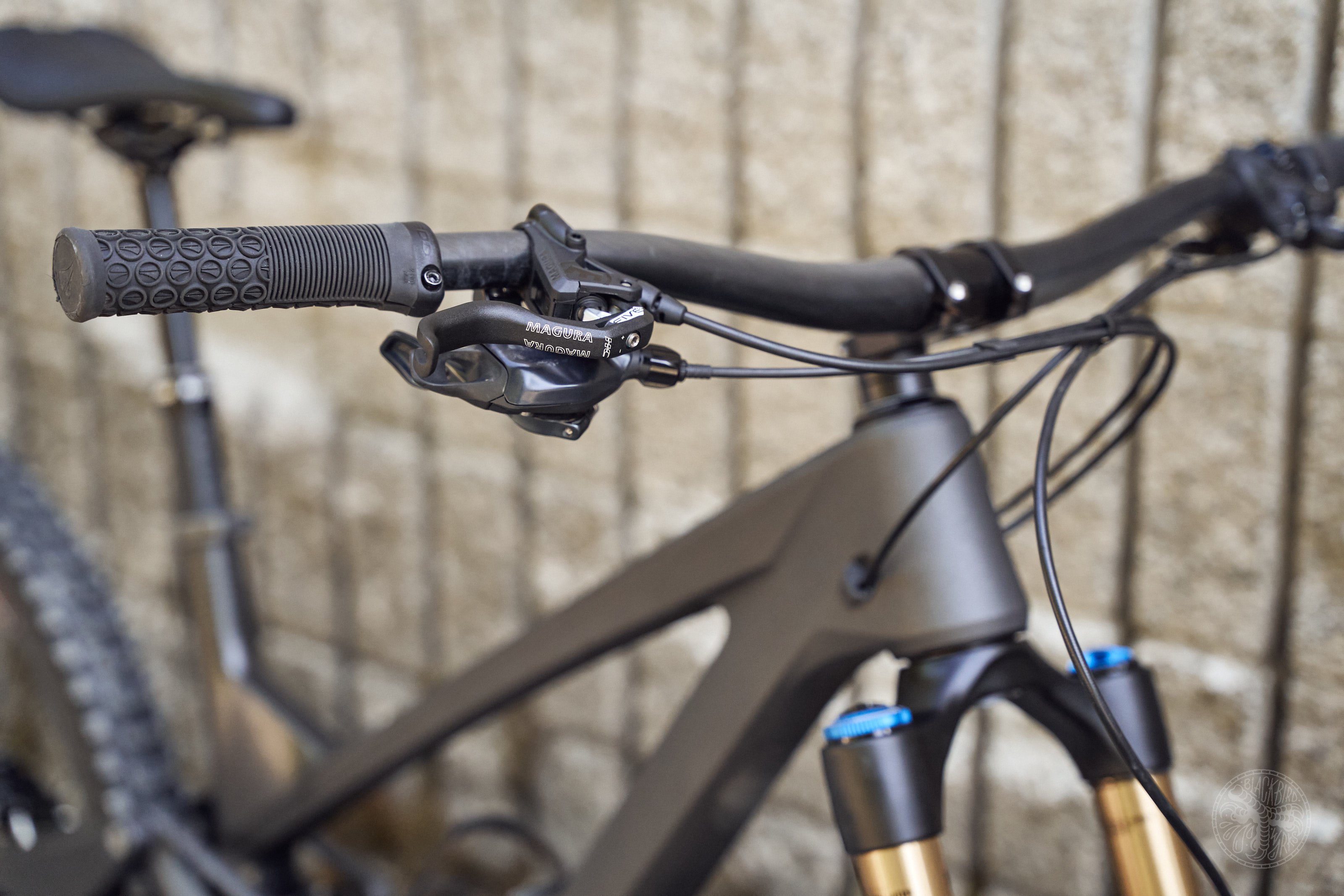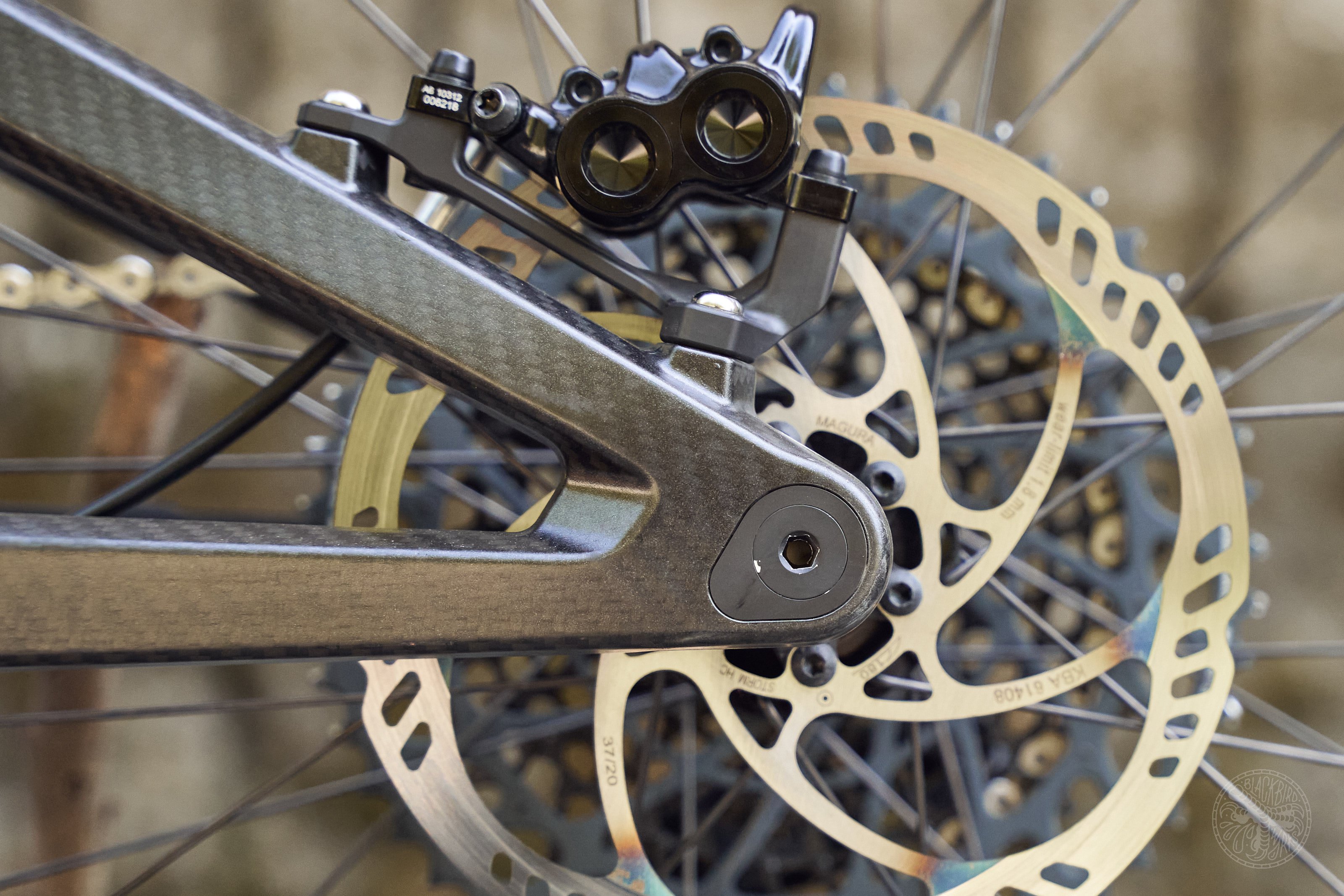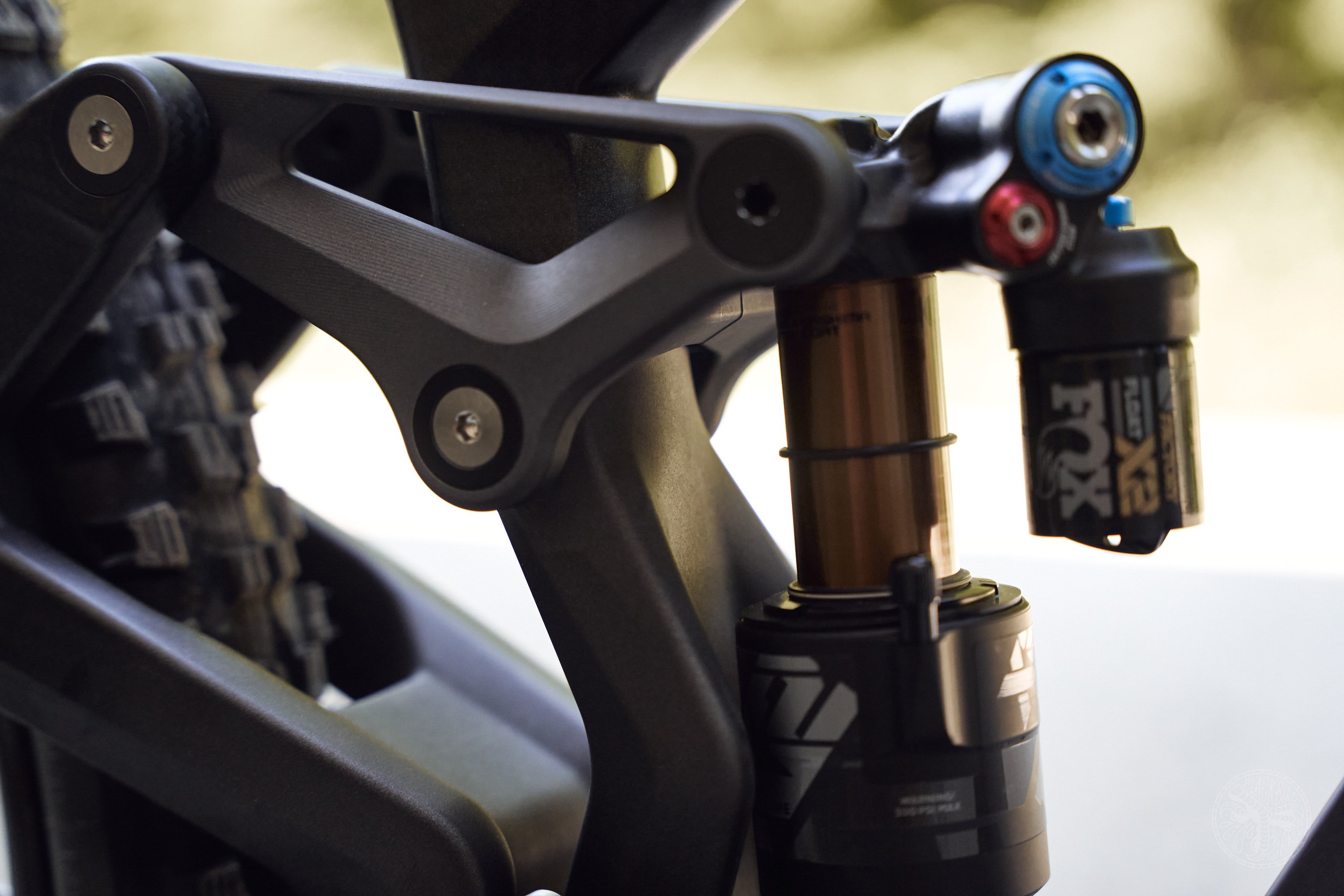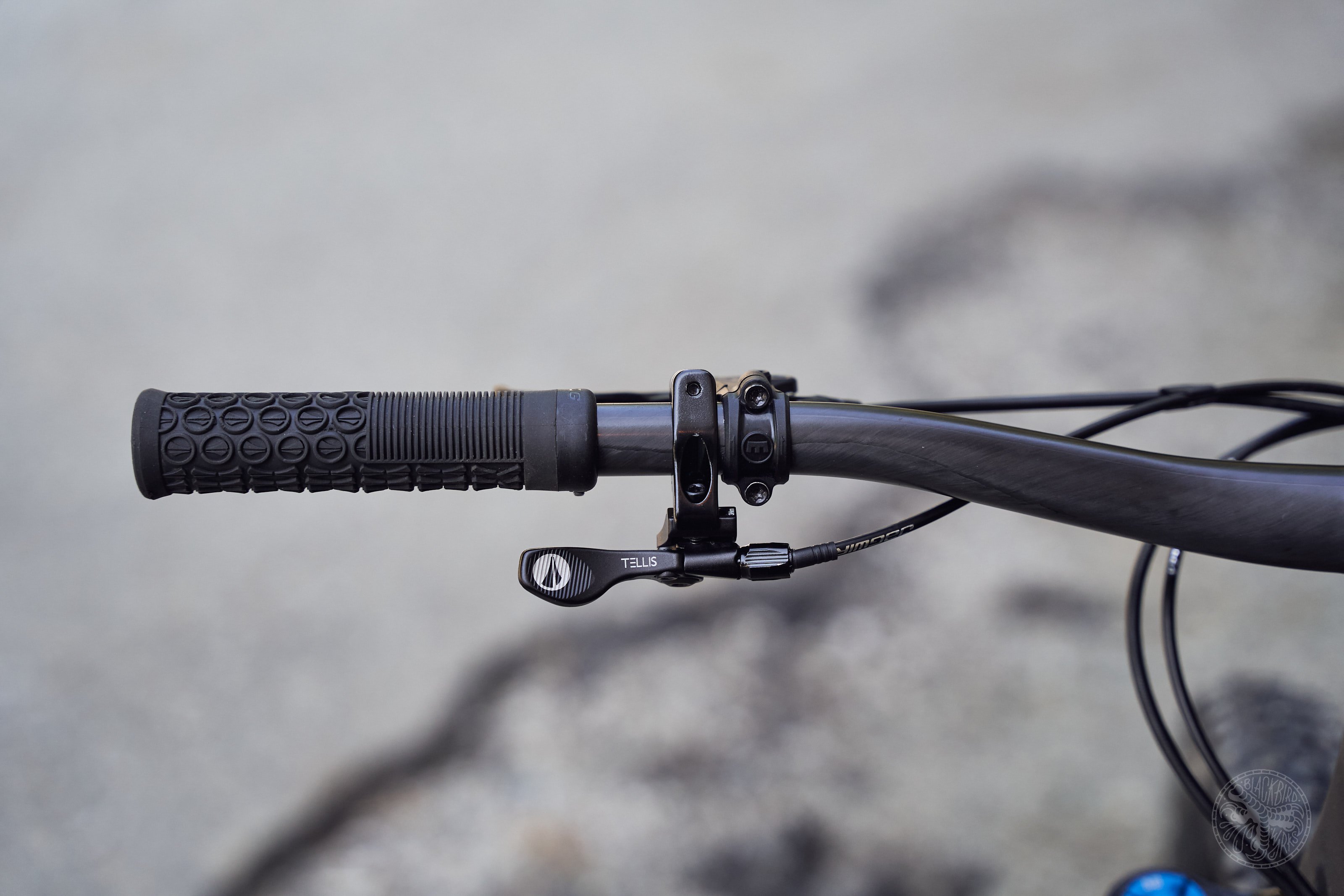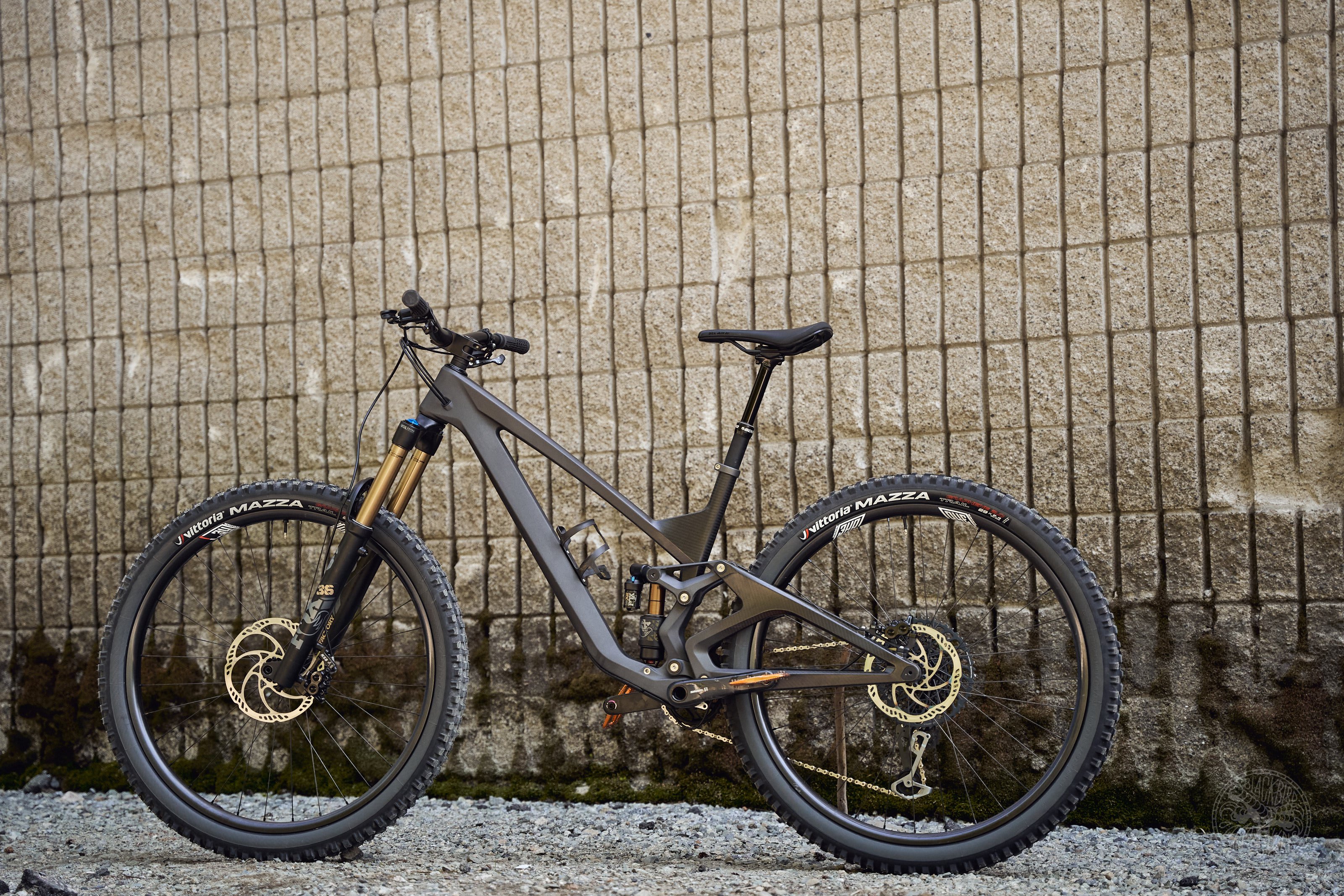 The bike I was riding was the lower spec. model, which is quite silly, because it's mostly top of the line stuff. Obviously these bikes will only ship with WAO wheels, stems, and bars and from there you'll find Fox, and SRAM well-represented. A small and pleasant surprise was Magura brakes. It's been quite some time since I've been on Maguras and they were even better than I remembered; incredibly powerful and with excellent modulation. I had an issue with Magura's take on SRAM's Matchmaker system that allows the shifter and dropper lever to mate with the brake lever clamps. For many riders this won't be an issue but I've been converted to the higher, almost flat brake lever placement preferred by Yoann Barelli etc. and I couldn't make the FSA dropper actuator work with this alignment so I added a clamp. The FSA post was a little glitchy as well but I had very little time to fiddle with it and diagnose the problem.
The SRAM drivetrain performed flawlessly, and actually shifted a little more smoothly than the other XO1 bikes I've been riding lately. That's likely to do with the chainline being optimized for the gears most of us use most; the largest 8 cogs. To accomplish this improved alignment without sacrficing elsewhere, the Arrival is built with a Super Boost rear axle but only a Boost bottom bracket. Say what you will about 157 spacing but in this case it's going to preserve your drivetrain and save you cash.
As part of the "500 mile diet" philosophy adopted by WeAreOne, the headset is made by Chris King (hooray!), the carbon pre-preg comes from Toray Advanced Composites in Washington State, the rubber protective elements on the frame are made by Advance Plastics in Vancouver, and the aluminum billet is supplied by Kaiser Aluminum in Spokane WA. The Industry 9 hubs aren't within the 500 mile limit, but they are produced in Asheville North Carolina. Elsewhere on the bike that goes out the window, but you'd have a hard time finding a composite frame that comes anywhere close in terms of domestically produced elements.
More on GEO
The number on the Arrival that is the biggest outlier is the BB height. At 338mm I couldn't find another 29er frame with similar travel that rides as low, after a quick comparison of comparable bikes. Using the suggested sag I only unexpectedly caught a pedal once using the recommended 20% sag. This also gives the bike an impressive 37mm BB drop (the distance the bottom bracket sits below the front axle), which may explain how planted the bike feels but also how well the front end pushes through bumps and obstacles.
The 77º effective seat angle (71º actual) felt about right to me and I also appreciated the compact 621mm stack, which is another number on the edge, with only the Santa Cruz Hightower being comparable. You can always go up but a tall stack can cause problems for some riders in terms of reach or front end weight. The wheelbase also hit a sweet spot to me at 1246 and it sits around the middle of my chosen comparables. The chainstay length of 437 is another goldilocks number with bikes equally dispersed on either end. The M and Lg frames have one swingarm, while the XL version goes up to 441 and comes out of a different mould.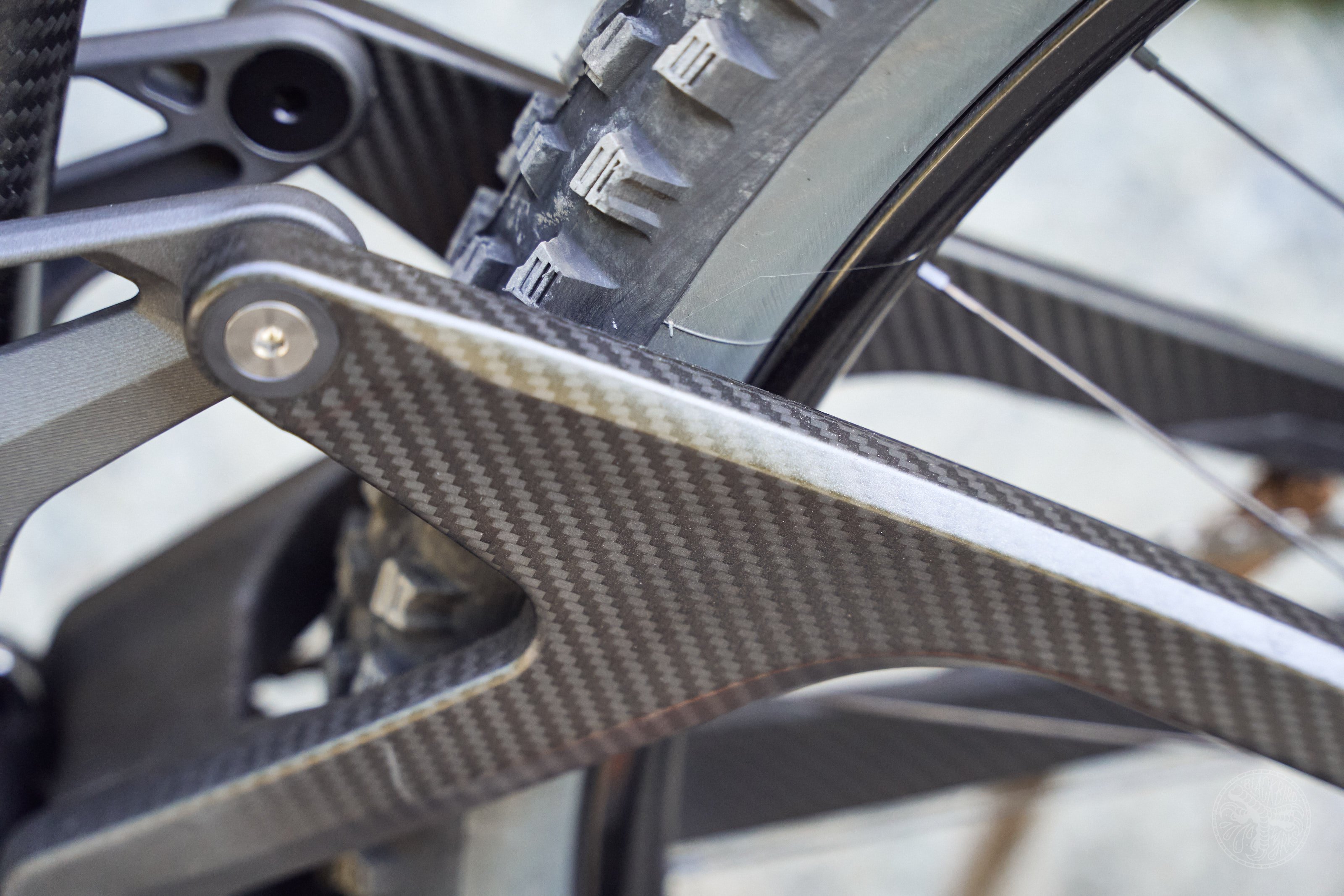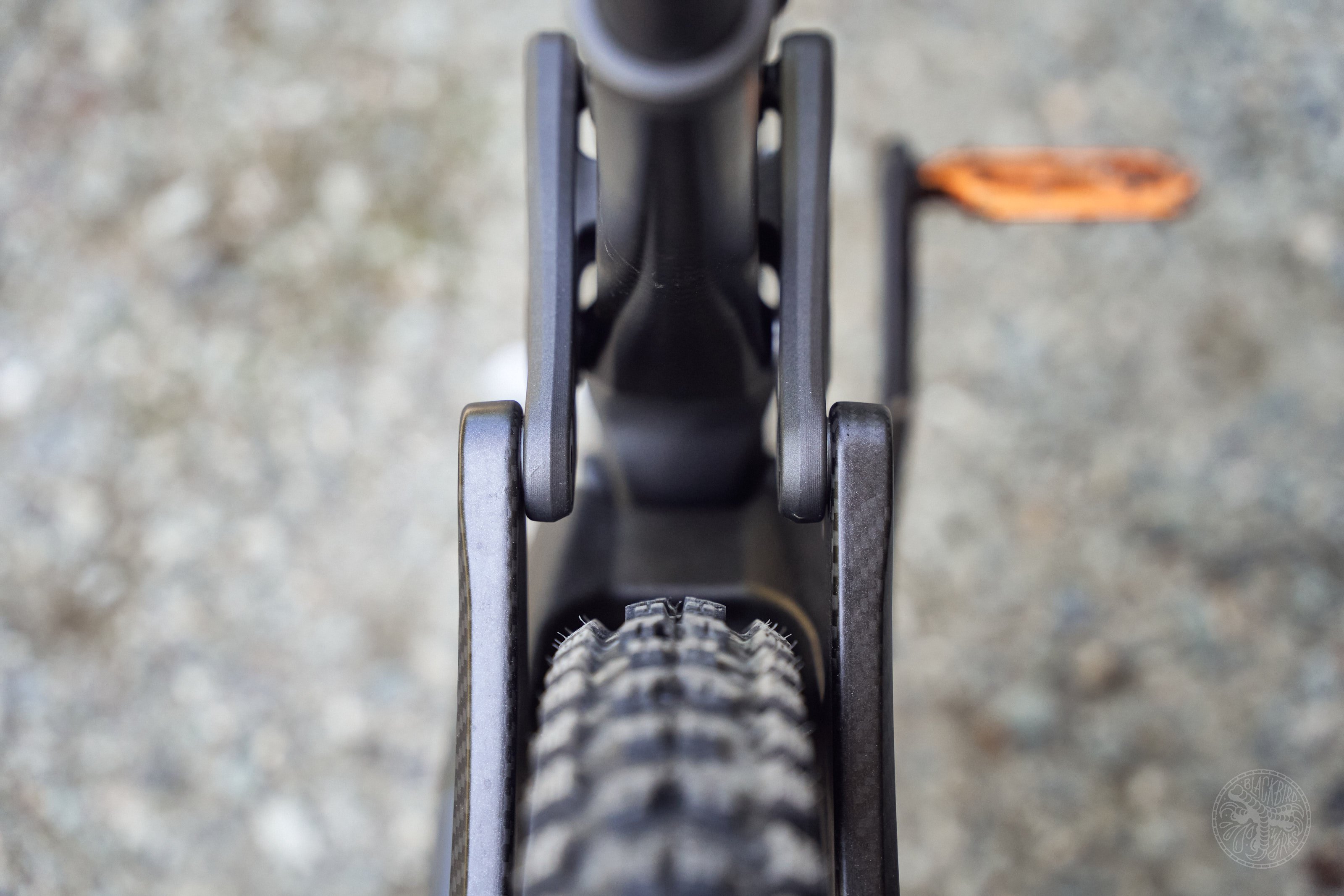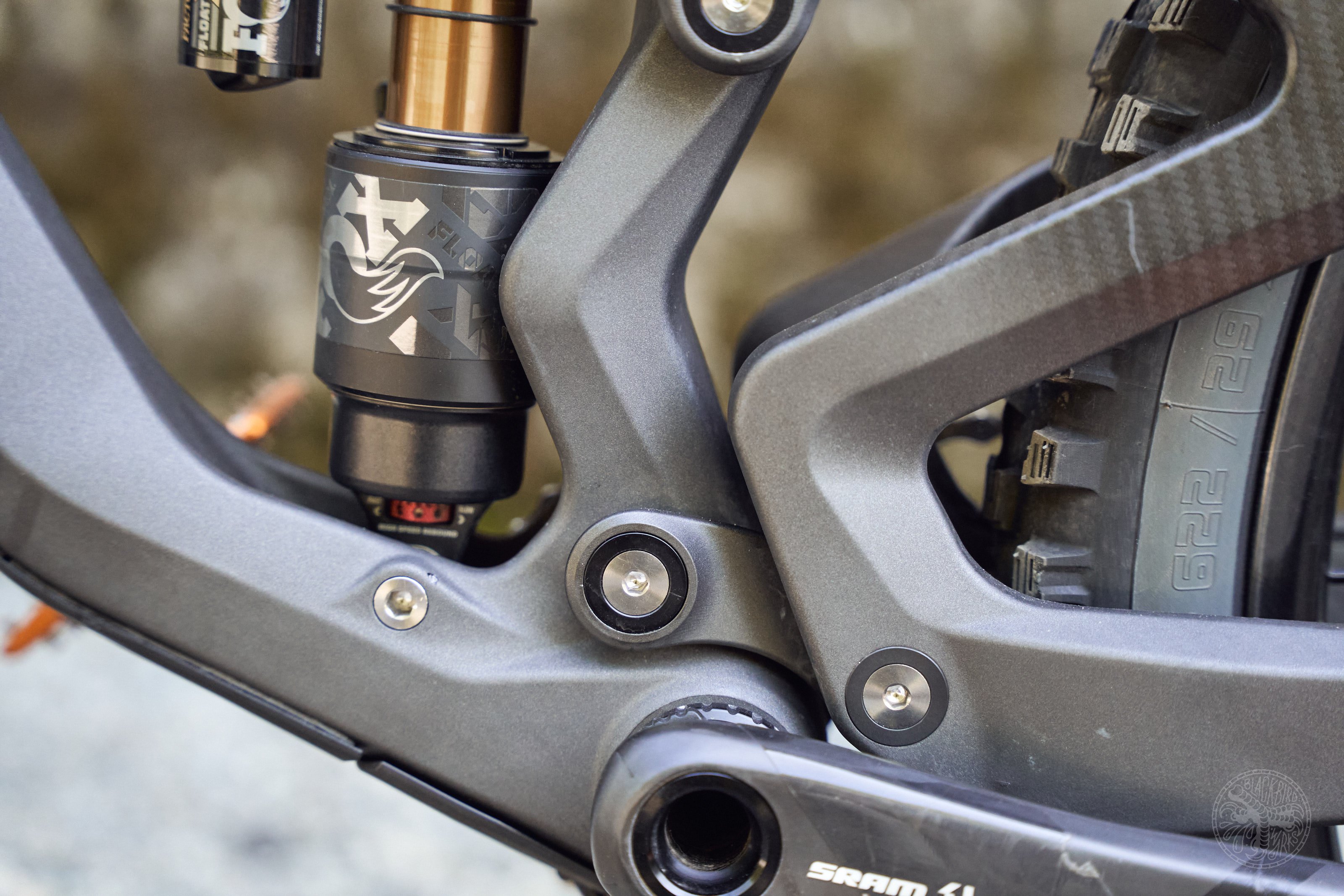 Comparables
The bikes I've ridden that come closest to the Arrival are the Transition Sentinel (albeit not the longer, slacker current version that has more travel) and the Santa Cruz Hightower. Riders in the market for a bike that climbs and pedals extremely efficiently without sacrificing much on the way down should be well served by this bike. You may want to consider something a little more downhill focussed if you spend a lot of time in the bike parks, ride exclusively DH focussed terrain or if you race challenging enduro courses, but based on my experience a competent rider will be able to enjoy any of those experiences aboard the Arrival.
The Future
The Arrival was designed as a modular system, with the ability to change attitude and travel in either direction with a different rear shock and different links. Both a 120mm and 170mm version of this frame are already being developed and designer Vladimir Yordanov has been riding a 170mm version with a Fox 40 at both the Whistler and Sun Peaks bike parks. Even with the current model, your warranty will remain valid if you mountain dual crown fork. Don't expect to see either bike shortly though. The entire WeAreOne team has been working very long hours in order to get this project to market and the plan is to take a breath before pushing out one of these versions.
Arrival...
When Dustin Adams decided to branch out on his own and create WeAreOne, his goal was to produce a carbon frame within five years. This was a very lofty goal but he and his team managed to do it in four years, despite the added challenges that came with a global pandemic. While the bike is excellent on almost every level, the achievement of the design and build, all completed in Kamloops, cannot be overstated. It was incredibly inspiring to witness what they have done first hand and meet the incredible team who contributed to the final product. Watch for our video on the story of how the Arrival came to be and the entire process in the coming days, and have a look at WeAreOne's launch video and press release here...
For more hit up WeAreOne.bike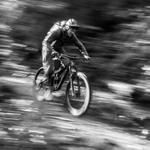 Cam McRae
Height - 6'/183cm (mostly legs)
Weight - 170lbs/77kg
Inseam - 34"/86cm
Ape Index - 0.986
Age - 56
Trail I've been stoked on lately - Boogieman
Bar Width - 760mm
Preferred Reach - 485-500mm (longer with 27.5 wheels than 29)