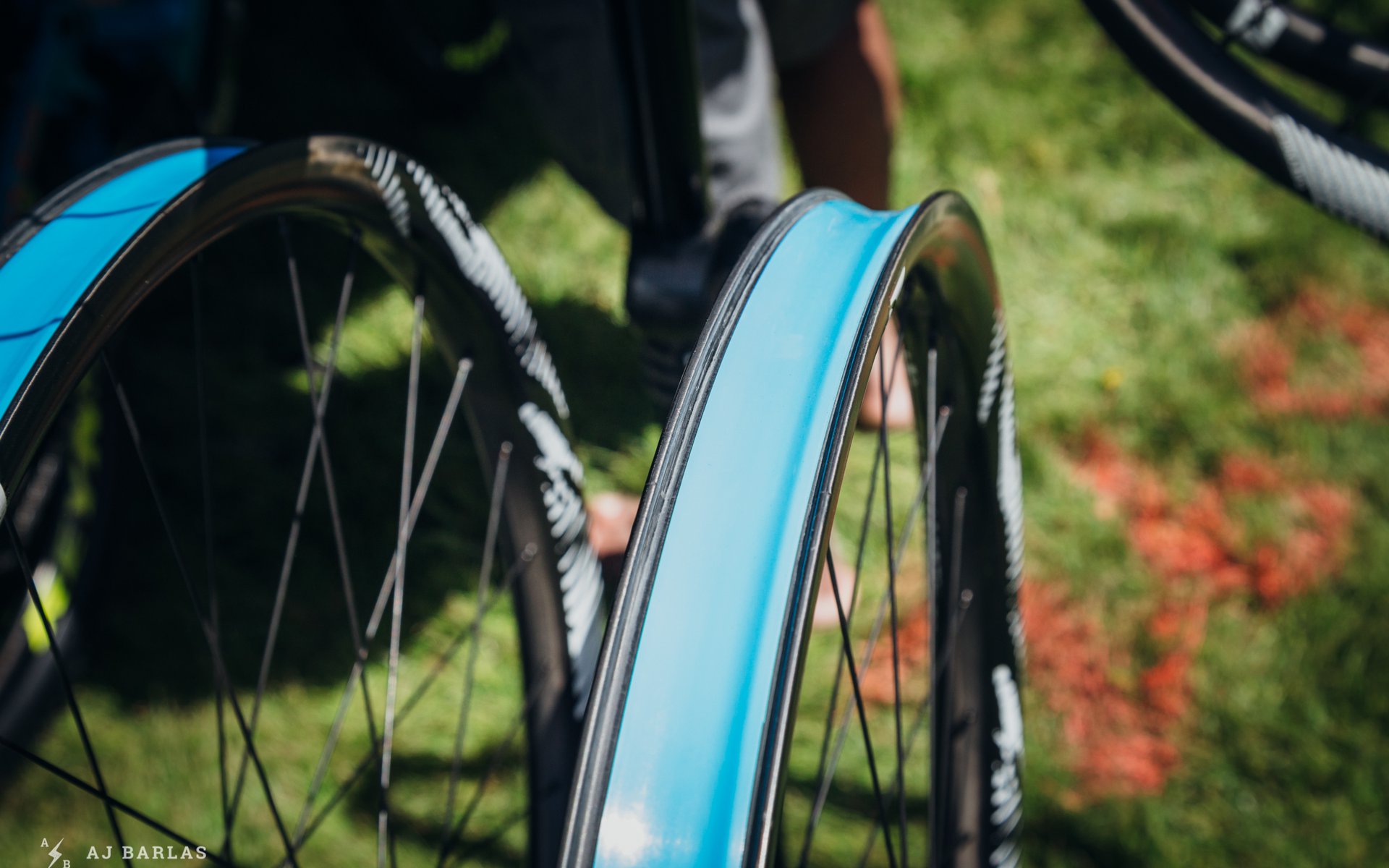 Sea Otter 2018
Reynolds' New 1299 USD Carbon Wheelsets
The benefits of carbon wheels are now well known, as are the costs. It turns out that you can make a pretty great set of pre-preg hoops if you have 2000 USD or more for breathing room. It's turning out to be trickier to do so for more earthly prices. The latest to take a stab is Reynolds, a company that entered the carbon wheel market with the Black Label line that retails for 2300 USD.* The new line sells for 1000 USD less but shares many features with the more expensive model.
*currently on sale for 1700 USD
Reynolds drops the price of the the TR S series by using a less expensive Industry Nine hub (only available to OE vendors) and more affordable spokes. The rim and layup are identical to the 1550 USD TR S line. 
The hubs themselves feature a unique flange alignment that pushes the spoke placement as far outboard as possible to increase the bracing angle. 
Despite the lower price, the TR and TR S wheels come with Reynolds' 30 day satisfaction guarantee as well as a lifetime warranty for the original owner and this includes impacts. This is a huge upgrade from Reynolds' initial 'Assurance Program' which cost 150 USD for a year, 230 for two years and 300 for three years. Looking closely on the website suggests that all you need to do for the warranty is register your wheels. So the price has gone from a best case scenario of $100/year to no dollars for as long as you own your wheels.* More on the warranty and guarantee can be found here.
*The fine print tells us this only applies to wheels purchased after Jan. 1st 2017
The TR line comes in three widths but only one is available in both wheel sizes. The 249 has an internal width of 24mm and is a twenty-niner – and only a niner. The 30mm internal rim comes in 27 (model 307) and 29 (309 – get it?). The final rim is the 367. I bet you can guess its dimensions.
The wheels come stock with five colour options so you can customize your steez. Or something. 
More on the TR series and other Reynolds wheels can be found here...