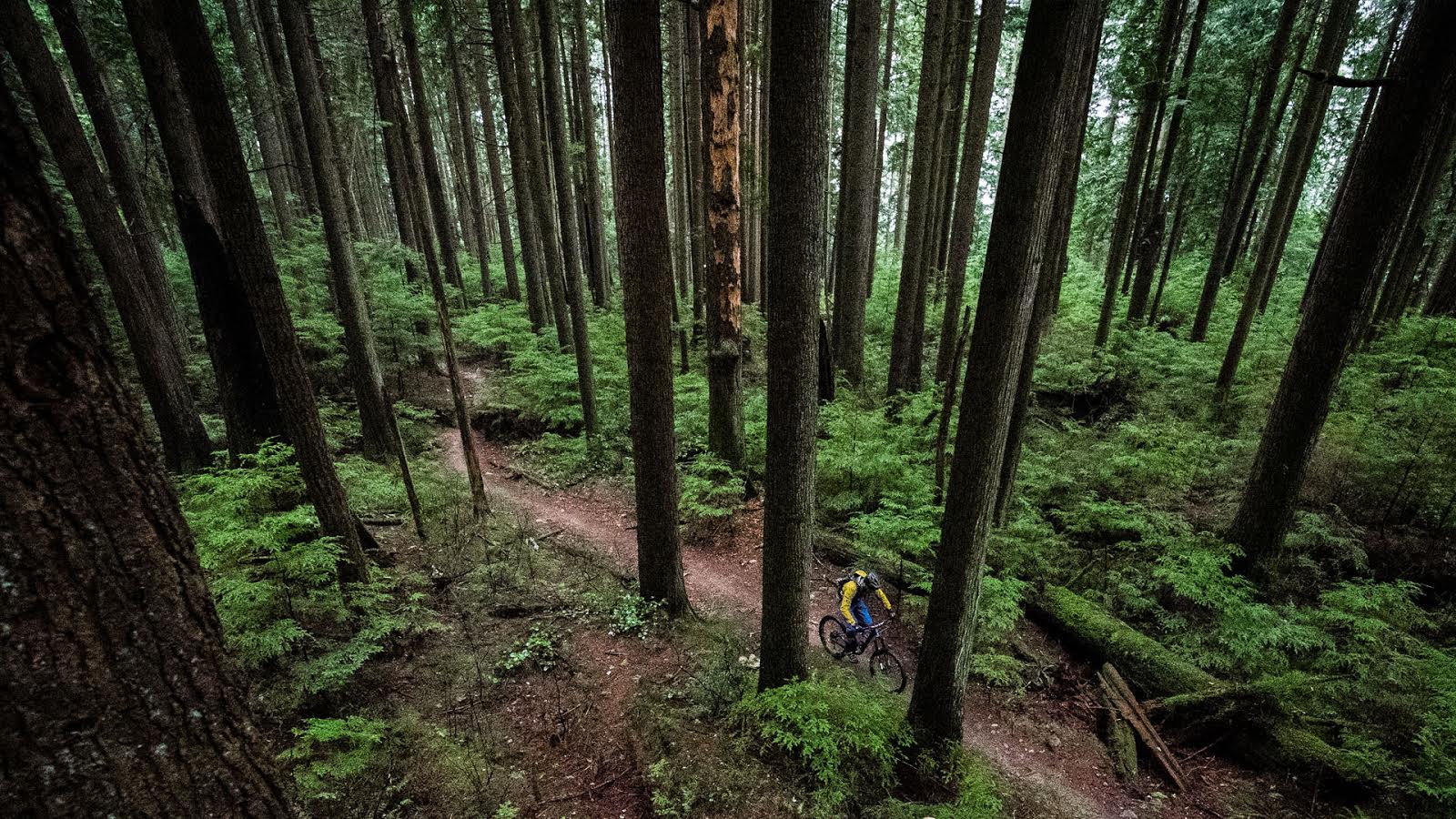 Reynolds Blacklabel Wheels: Teardown & Winterization (Updated)
Offseason? What Offseason?
With the rains having arrived I'm in the process of winterizing my bikes, including this set of Reynolds Blacklabel wheels. Its a great opportunity to get together with my friend Jeff at Bikeroom, crack a beer, and demonstrate the little weather resistant details of the Blacklabel's Industry Nine hubset and some steps to winterize any wheelset.
Based in North Vancouver, BC, I have the luxury of access to year round riding. While Karma dictates a much smaller selection of trails, there's still plenty of variety allowing me to maintain my sanity and ruin my bicycle.
Reynolds Blacklabel
Reynolds 1760 gram Enduro wheelset is light and reasonably wide (with a 28mm ID). By most accounts these hoops are also very stiff without having a harsh ride. With Reynolds Assurance it offers excellent value for a rider who wants carbon wheels but is concerned about the fact that sh*t happens.
Today I am looking deep into the Industry Nine hubs and borrowing on Jeff's experience to prepare for a winter of dark, dank, wet, and sometimes torrential pre-dawn and after dinner rides. I'll be talking about the Reynolds Blacklabel MR5 asymetric rims as part of the review process.
I do want to mention that Reynolds designs and manufacturers their rims in their own facilities. They also manufacture all their carbon molds, produce all the prototypes, and even make the first production batch of any new rims in-house in the USA.
Once a rim design is ready to go production shifts to a factory that Reynolds owns in Asia.
Industry Nine
Reynolds Blacklabel wheels use a USA Made hubset from their friends at Industry Nine. They are 28h direct pull models for Centerlock rotors but the guts are identical to all their high-end mountain bike hubs. The six pawls are offset into two sets of three and offer a very quick 3-degrees of engagement.
The first surprise came with removing the end caps from the front and rear hubs. Grease? There is grease! This was a very pleasant surprise because the majority of hub manufacturers – from cheap to boutique – don't bother with details like lubrication. Or as Jeff put it: "no one does that." Industry Nine has a couple of other nice nods to water resistance:
The first feature of note is the orange 2-way seal on the freehub body. In addition to keeping water out of the hub the seal allows for healthy sloshing of oil to bathe the pawls and teeth. Like all the small parts in Industry Nine's hubs this is replaceable and can be purchased directly from the company.
Another clean little detail is the o-rings embedded in each end cap that interface with corresponding grooves on the hub axles. No lost end caps here as they require a little tug to pull free. They also help seal the hub against water ingress.
Universal Truths
There are many product-specific best practices for service and maintenance floating around but Jeff's advice on winterizing these Industry Nine hubs is applicable to any hub that uses sealed cartridge bearings and pawls on the hub driver.
Tools
A few tools are required to do a full hub teardown on most hubs: a bearing press, some kind of bling bearing install tool, a razor blade, heavy bearing grease, a very light grease – like Slickoleum, and some full synthetic 0W-30 should fit the bill.
A bearing press can be an expensive proposition, but for home service a fully machined 'professional' level tool isn't required. Boca's Bike Bearing Install tool is $40 and works great. Some kind of bearing punch is also great for tapping bearings out.
Winterizing
I'm not racing my bike beyond the odd amateur attempt at not puking/cramping/crying so I'm happy to run a heavy waterproof bearing grease in my hub bearings all year round. Best practice for competitive racing is to run a much lighter grease in the hub bearings on race day and leave the heavy grease for riding the nasty.
In contrast to bearings, the rule for pawls is as light a grease as you can find. Slickoleum, normally recommended for reducing seal friction, is a great choice but there are lots of options.
Many companies making similar pawl driver hubs recommend different lubricants for the pawl-teeth interface. Running a 0W-30 full synthetic oil is a safe bet for hubs where there is not a recommendation and in general.
Ready to ride through a North Shore winter!
Update : Stainless Steel Springs
As part of the winterization above I recommend applying a small amount of a very (very) light grease – Slickoluem – to the pawl springs to help keep them from corroding. An issue that Jeff and I, and every mechanic I know on the North Shore, has seen with most pawl style hub drivers including Industry Nine.
It is a concern for some manufacturers. This includes Industry Nine, whose awesome Torch hubs are used on these Reynolds wheels, and Mavic among others. Applying too much, or too heavy, of a grease will restrict the pawl movement and can damage the freehub with improper pawl engagement.
A big thanks to Colin from Reynolds, a very experienced Industry Nine tech, for the heads up that Industry Nine switched over to stainless steel pawl springs. While its still the best practice for many hubs to prevent corrosion through the winter, with the Reynolds wheels shown here, and Industry Nine Torch series hubs in general, spring corrosion is not an issue.
Thanks Colin!
---
For those that aren't looking at the start of Fat Bike season, what do you do to winterize your main rides?