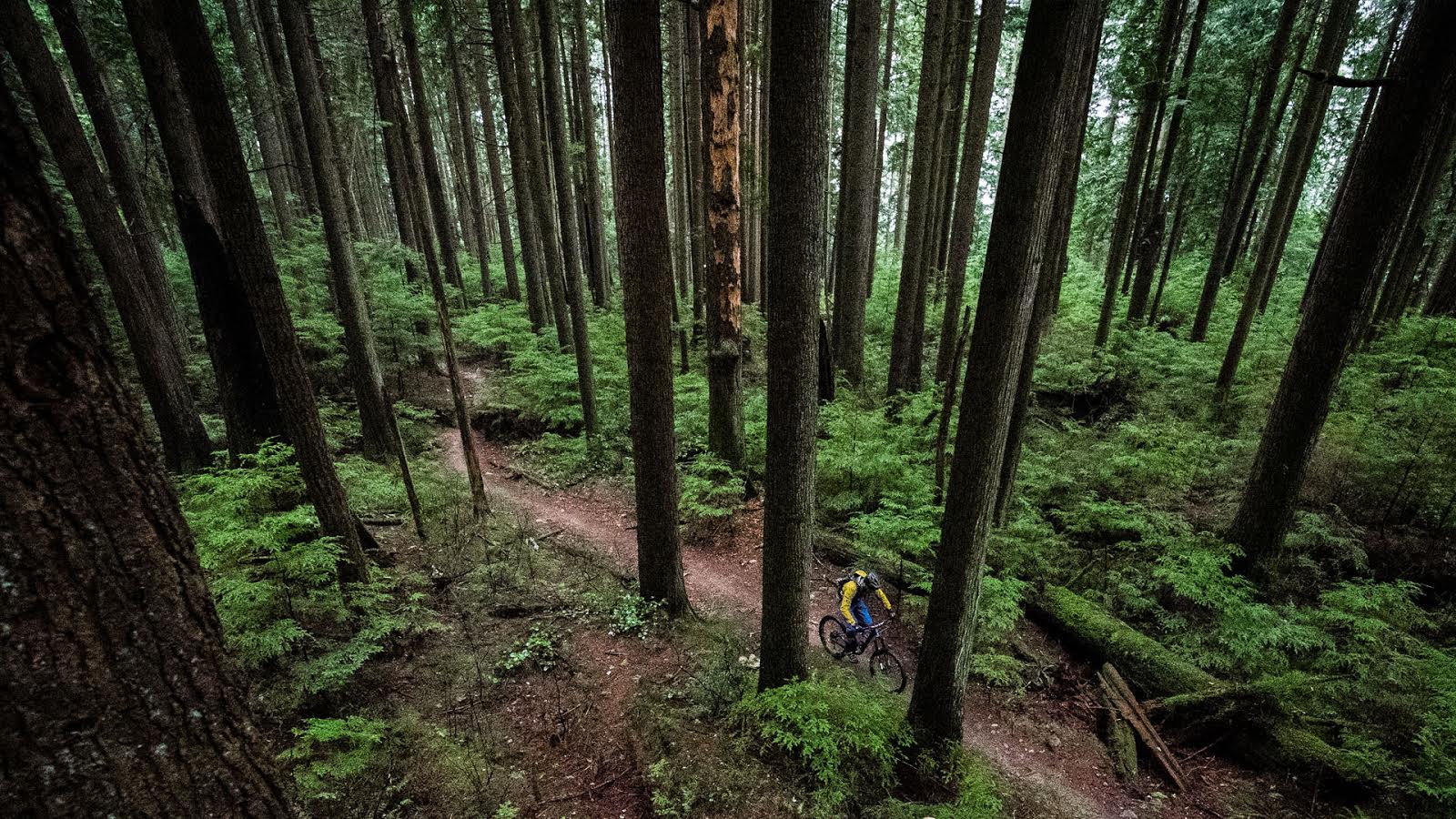 Reynolds Blacklabel 29TR Wheels Reviewed
When it comes to wheels, there is a plethora of choice. Carbon rims, or aluminum ones, steel spokes, aluminium spokes, 3 cross, 2 cross…. it's kind of overwhelming if you are looking for some new hoops for your steed. Carbon rims get the most attention right now and rightly so. When it comes to carbon rims there are other names that jump to mind before Reynolds but they have been working with carbon fibre in the US since the early 90's and absolutely deserve to be considered along other high end carbon wheels from the likes of their Utah neighbors Enve and others.
Reynolds has a lot of experience with carbon fibre but they have only offered mountain bike wheels for about three years. They are no dummies when it comes to building carbon fibre rims though.  Their mountain bike rims feature rim walls that are thick with a traditional bead hook and use Reynolds' proprietary MR5 technology that sees each component of the rim made from different carbon layups. During the baking process, the carbon fibre layers and resins are subject to an inert gas that's pumped in at extremely high pressures to create a denser structure that's free of any voids or air bubbles. It is similar to the way that Trek's OCLV frames were built and no surprise given that some of the team at Reynolds worked with Trek on the original OCLV carbon road frames.
The wheels I tested are the Reynolds Blacklabel 29TR but I have also had a good amount of time riding the Blacklabel 27.5AM on the Pivot Mach 6 that I tested. The Blacklabel wheels are the top tier offered by Reynolds, but they also offer a lower price point wheelset offering the same rims but with different hubs and spokes.
All of the Blacklabel wheels are built around DT Swiss 240 hubs. With sealed cartridge bearings and their unique freehub ratchet, DT's hubs are some of the most reliable out there. The free hub has a non-offensive click and although it may not sport as many engagement points as others, it never skips on you.
The one feature that can be a touch problematic on these particular hubs is the spline for attaching a Shimano Centrelock rotor. If all you have are 6-bolt discs and you don't have an adapter that would allow you to run them then you can end up with a frown on your face.
The 240 hubs feature a straight pull spoke design that allows the wheels to be built with higher spoke tension, which makes better use of the stiff carbon rims. Contributing to that are the DT Aerolite spokes which can handle more tension, also contributing to a stiffer overall build.
The hubs' end caps are interchangeable for different axle standards, but out of the box all of the BlackLabel wheels come setup as 15mm front and 142 x 12mm rear, which for now is pretty much the standard for everything in my garage. Reynolds spec a conventional Shimano freehub body as stock, but being a DT Swiss hub, getting an XD driver to run an XX1 or XO1 cassette is straight forward.
The rims used on the 29TR shun the current wider is better trend with a 29mm external and 21mm internal width. I admit that I was swayed by my Endurobro ways and was worried about tire stability on the "narrow" rims. It was unfounded. With tires like the EXO cased Maxxis tires the profile of the tread is nicely rounded and I had no issue with burping or having the tire feel like it wanted to roll off the rim.
The wheels came set up for tubeless and so with a slosh of sealant I threw the tires on. The tires inflated easily with a floor pump and the tire beads popped into place with some high pressure pumped in there. I did have an issue with the rear tire bead not wanting to seat properly and not holding air but a tire switch fixed it, so it was likely an issue with the tire and not the rim.
These wheels are touted as being suitable for "Aggressive XC, all mountain and Enduro" use, sounds perfect for the type of riding around here that could be called all of those things. With that in mind I slapped them onto my Chromag and went to give the wheels hell.
First thing you'll notice is that these wheels are light; 1500 grams claimed for the pair. It is very apparent when you get rolling with the wheels getting up to speed quickly with snappy acceleration. The wheels' stiffness contributes to this and this trait is particularly noticeable when you pitch the bike into a turn, with feedback being instant and no vagueness. 29er wheels can be prone to feeling a touch floppy with their longer spokes, so the stiff rim and high spoke tension counteract that.
I've heard some people questioning the use of a stiffly built wheel on a hardtail, saying that they can cause the ride to be too harsh. I didn't get that sense with the Blacklabel 29TR. I've ridden a traditional steel-spoked wheel on that bike and an I9 with the aluminum spokes and I'd say that the carbon rims do a better job of taking the edge off the trail noise and don't feel any harsher than a hardtail already does.
Are they strong? Yes, absolutely. I've beaten on these wheels, the rear one particularly. It has been hooked up on square edged hits, subjected to not quite straight landings and I've heard nary a twang from the spokes. The wheel runs as true as when they came out of the box and I've not had to take a spoke wrench to them at all. My experience with the 27.5AM wheels on the Pivot was the same with the front wheel picking up a slight wobble after a big crash that would have likely folded most wheels. Having exposed spoke nipples (unlike Enve's rims) allows you to tweak them true without much hassle too. The rims seem to pick up fewer marks and scratches that other carbon rims I've had time with and still look fresh after 6 months of riding.
The price point for these wheels is expensive. $2400 USD for a pair of wheels is a lot of money and can buy you a decent spare bike for that. However with the number of Enve-shod bikes that I see around, it's clear there are people who are willing to spend that amount. Reynolds do offer their RAP program which will cover you for 1 to 3 years, depending on what you choose, with a no questions asked replacement. Pretty reassuring when you are spending this much.
Are they worth it? Given some of the issues I've heard of with people trying out the cheaper Chinese carbon rims, yes. I also think that they give Enve a run for their money with build quality, weight and looks. They ride very nicely and gave my bike an even snappier, sporty feel when accelerating out of turns. The hubs are easily serviceable and although the spokes are straight pull, they are not so exotic that they should be hard to find if you need a replacement. I have been nothing but impressed with them.
For 2016 Reynolds is switching things up a little. Their range has been slimmed down to just one build level and the hubs are now from Industry Nine. Rim profiles have been changed too with an asymmetric profile and wider width. If you can find the Reynolds Blacklabel on closeout I'd go for it but the new range looks mighty enticing too.
---
Cheap chinese or costly US made? What is your carbon rim choice?