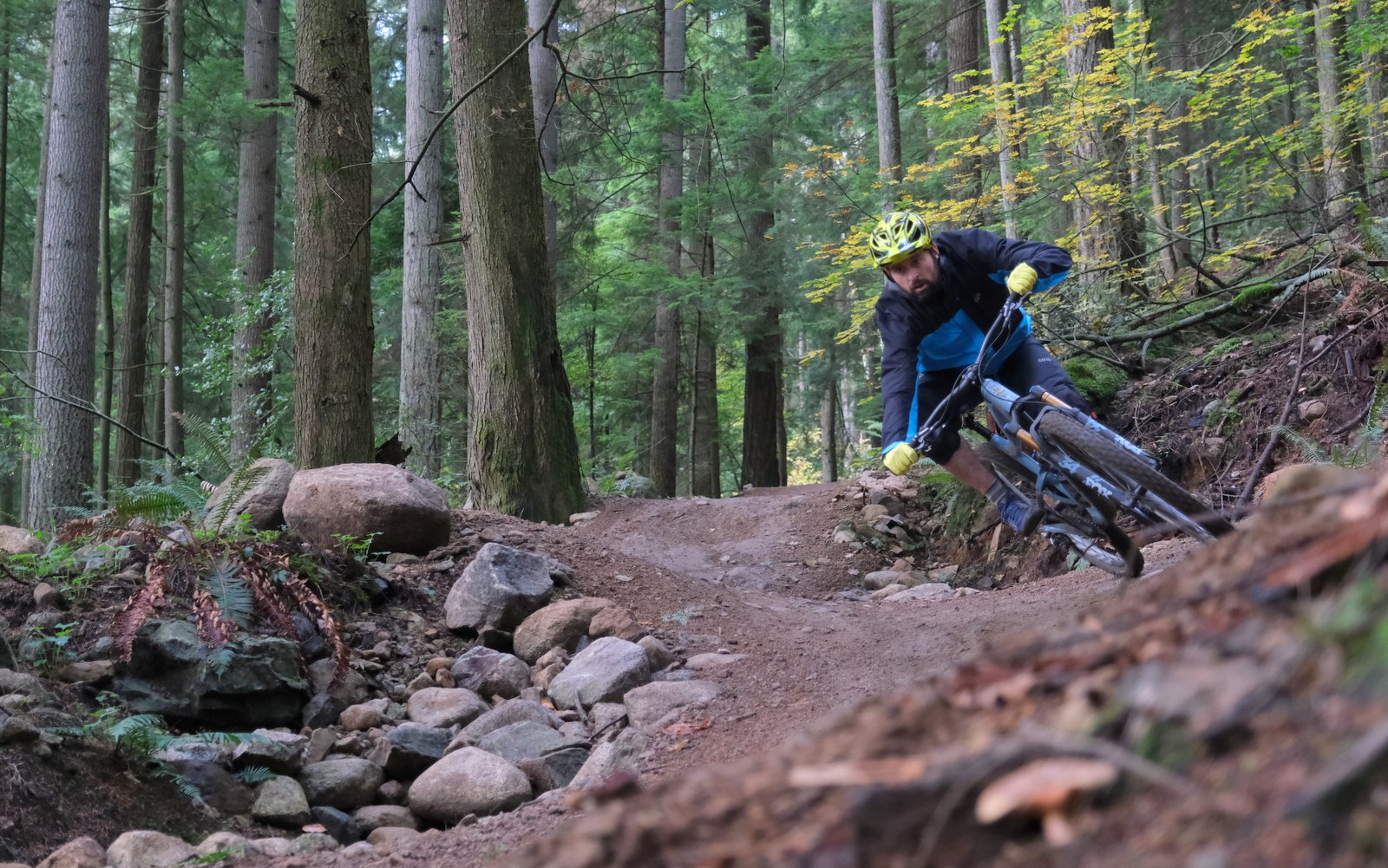 Wet Weather Gear
Reviewed - Gore C3/C5 Jacket and Shorts
Most things in life begin with good intentions. This review of a couple of pieces of Gore branded clothing is one such thing. My thought was to set myself up for a winter of wet weather riding with some fresh pieces of waterproof clothing. E-mails were sent and plans were made, but November became December, and then January, and I was still without any new garments to ward off the rain. When some finally arrived, we entered into a cold, dry snap. And then it was spring. And nobody wants to read about waterproof clothing that you've put off writing about in the middle of June. So best wait for fall to roll around again. And now that it has, oh boy are you in for a treat!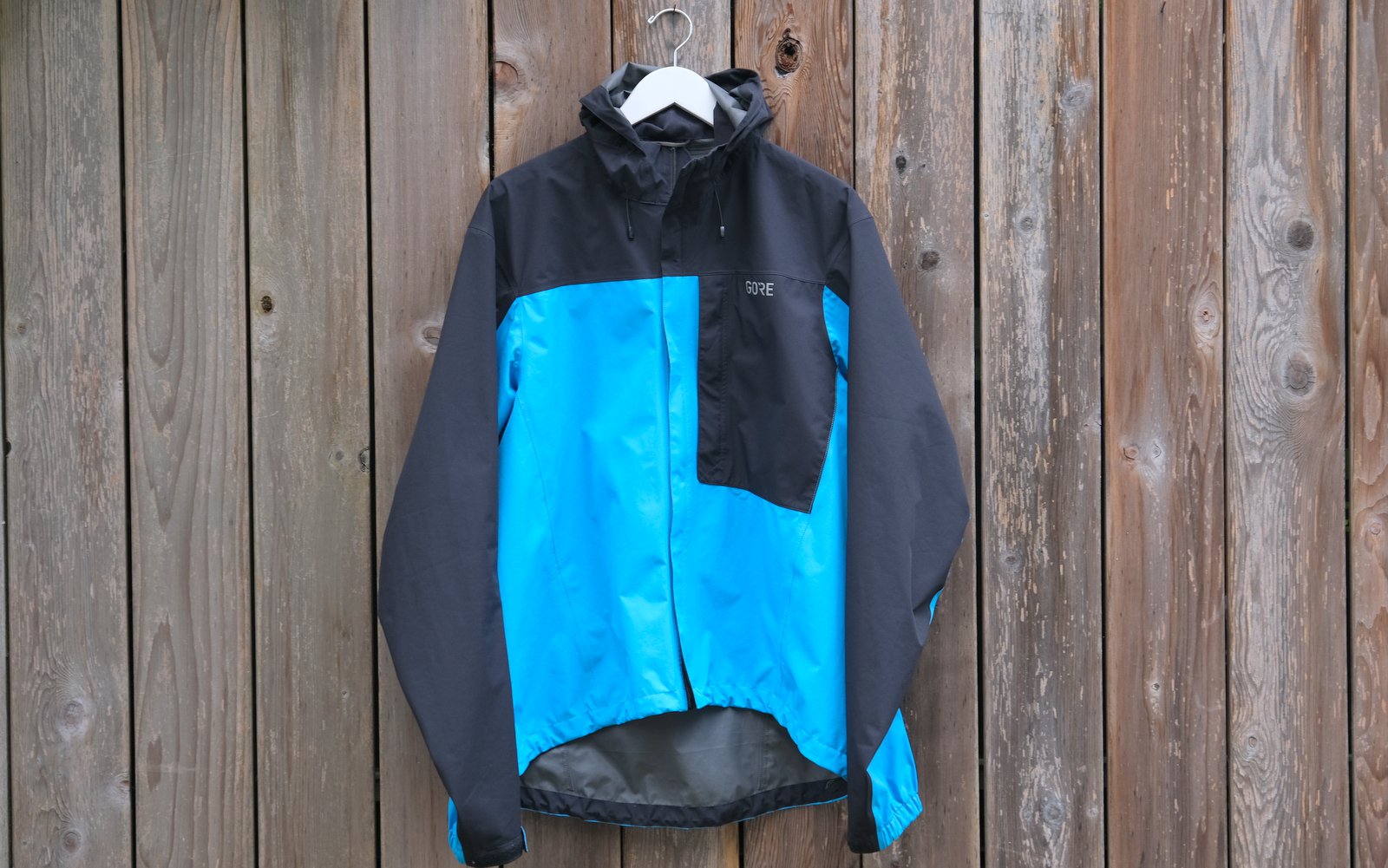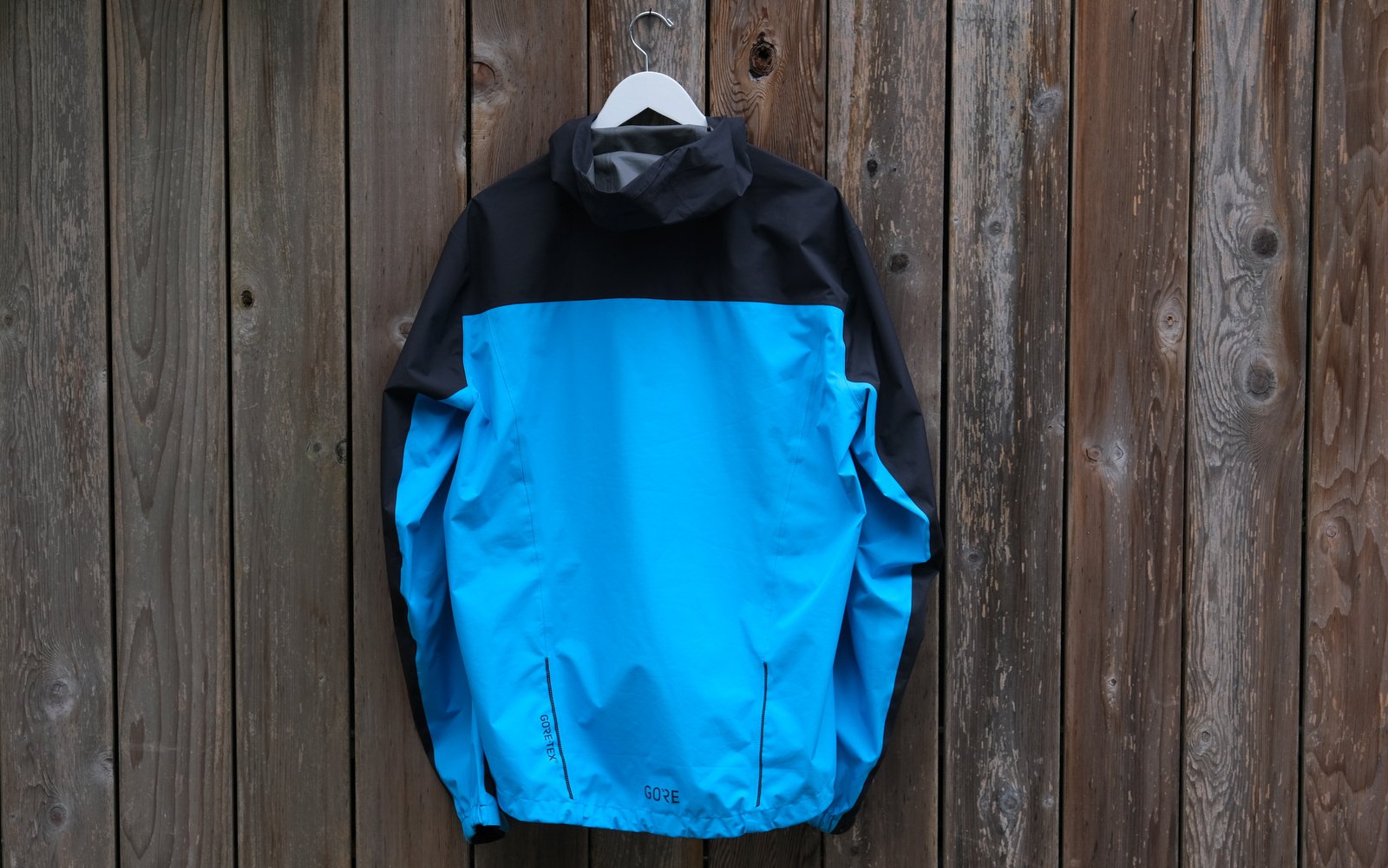 This wasn't the jacket that I was expecting. But perhaps it ended up being the jacket that I was meant to have?
My biggest challenge was the colour. Not that light blue is a bad colour, per se. It's just not one that I generally choose to expose to mud, dirt and other such things. I have so many pieces of subtly stained, light coloured cycling clothing (as I'm sure you all do) that I just buy everything in black now. However...I must say...this thing has shrugged off all the mud that I have thrown at it. No stains, no nothing. However, they do make it in black.
Aside from the colour, the jacket fits in nicely with my minimalist aesthetic. It's taken me years, but I've finally come to accept assymetrical clothing. The Napolean pocket is quite well placed, and a cycling jacket probably shouldn't need any more pockets. Beyond that, there are no pit zips, no gadgets and no gizmos. It's just a lightweight jacket. With a hood. And a slight drop in the rear.
Fit is small, and Gore warns you as such on their website. I rocked an XL where I would normally rock an L. And it's slim fitting, even at that, so plan ahead.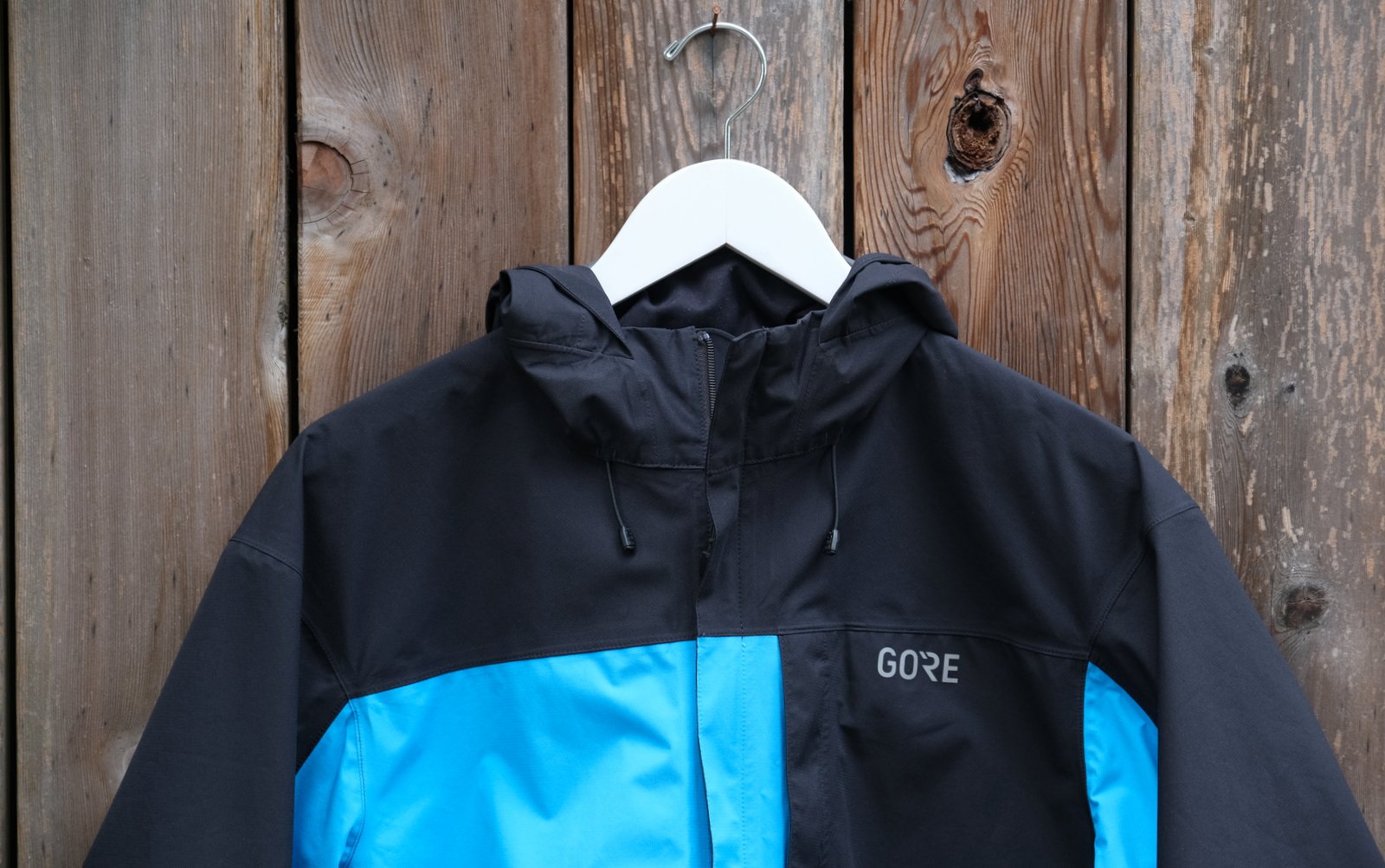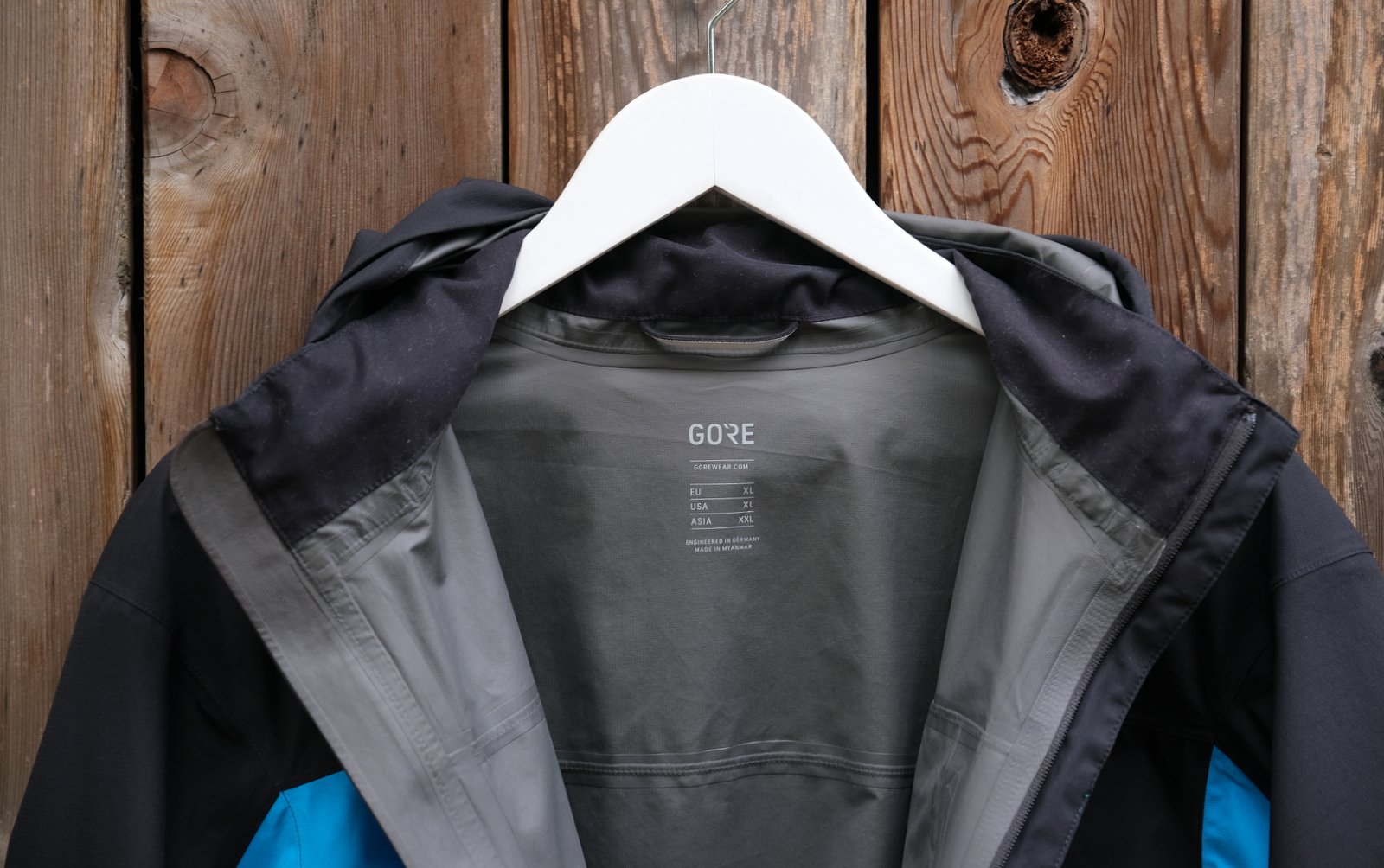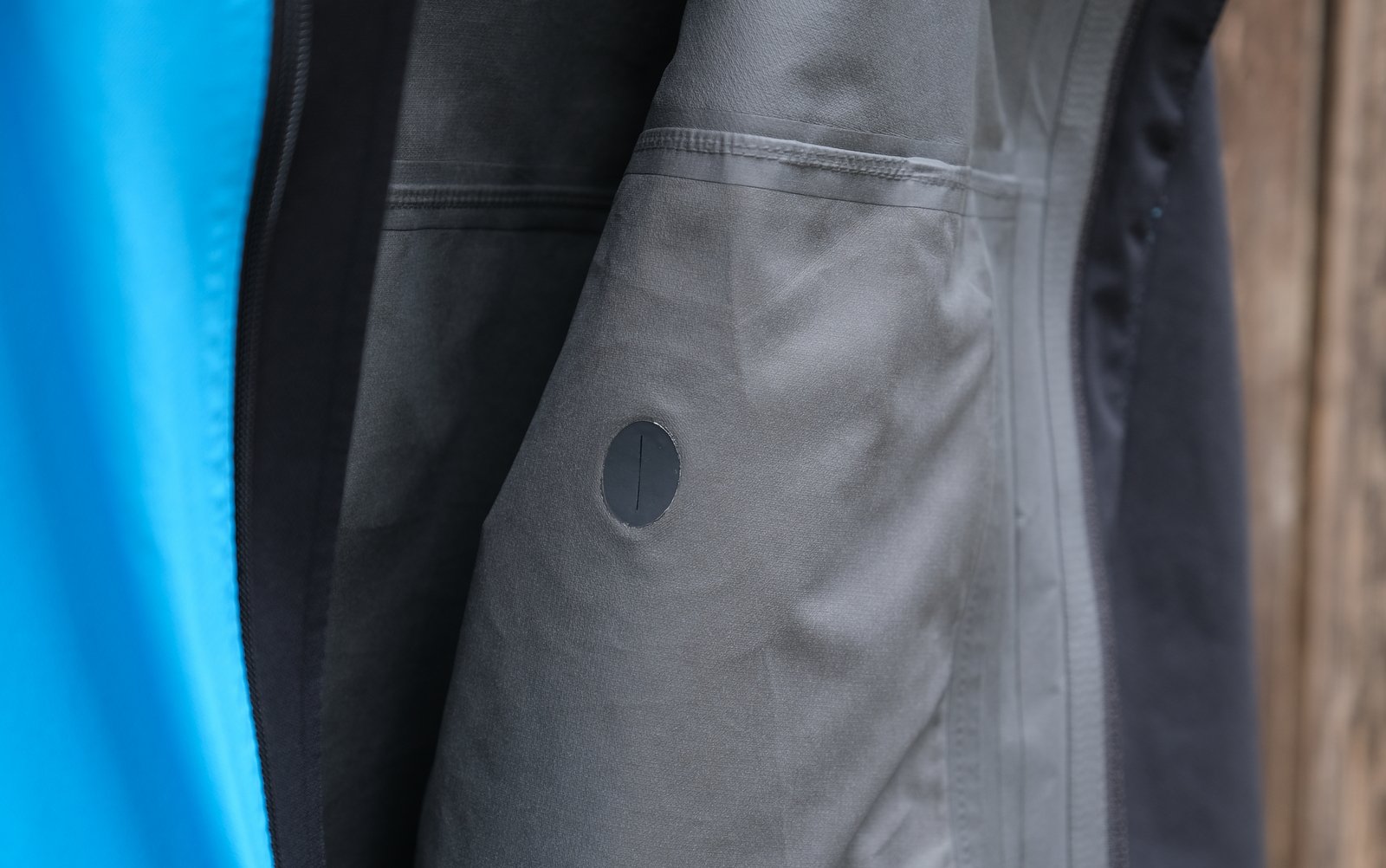 Performance-wise, I wasn't sure what to expect. C3 isn't exactly high up on the Gore food chain, and they have numerous jackets that would pay this one to park their car. But, really, it did everything that I needed it to do. Water resistance is still holding pretty well, even after several months and numerous washes. Breathability is pretty good, even though I'm more likely to finish a ride with a bit of dampness on the inside rather than from the outside.
I even like the hood! I know, there's many of you out there that poo-poo the under helmet hood. But I've become a believer. I mean, if your helmet doesn't fit properly, you may as well make use of all that extra space to keep the elements out.
All in all, at 199 USD, this is a pretty good jacket. Sure, that isn't chump change. You'll probably still get pretty angry at yourself if you crash and put a few holes in it. But it seems pretty durable and feels robust. I generally disintegrate jackets from the inside out, and the inside layer feels like it's not going to give up on things very easily.
Verdict? Rotation worthy.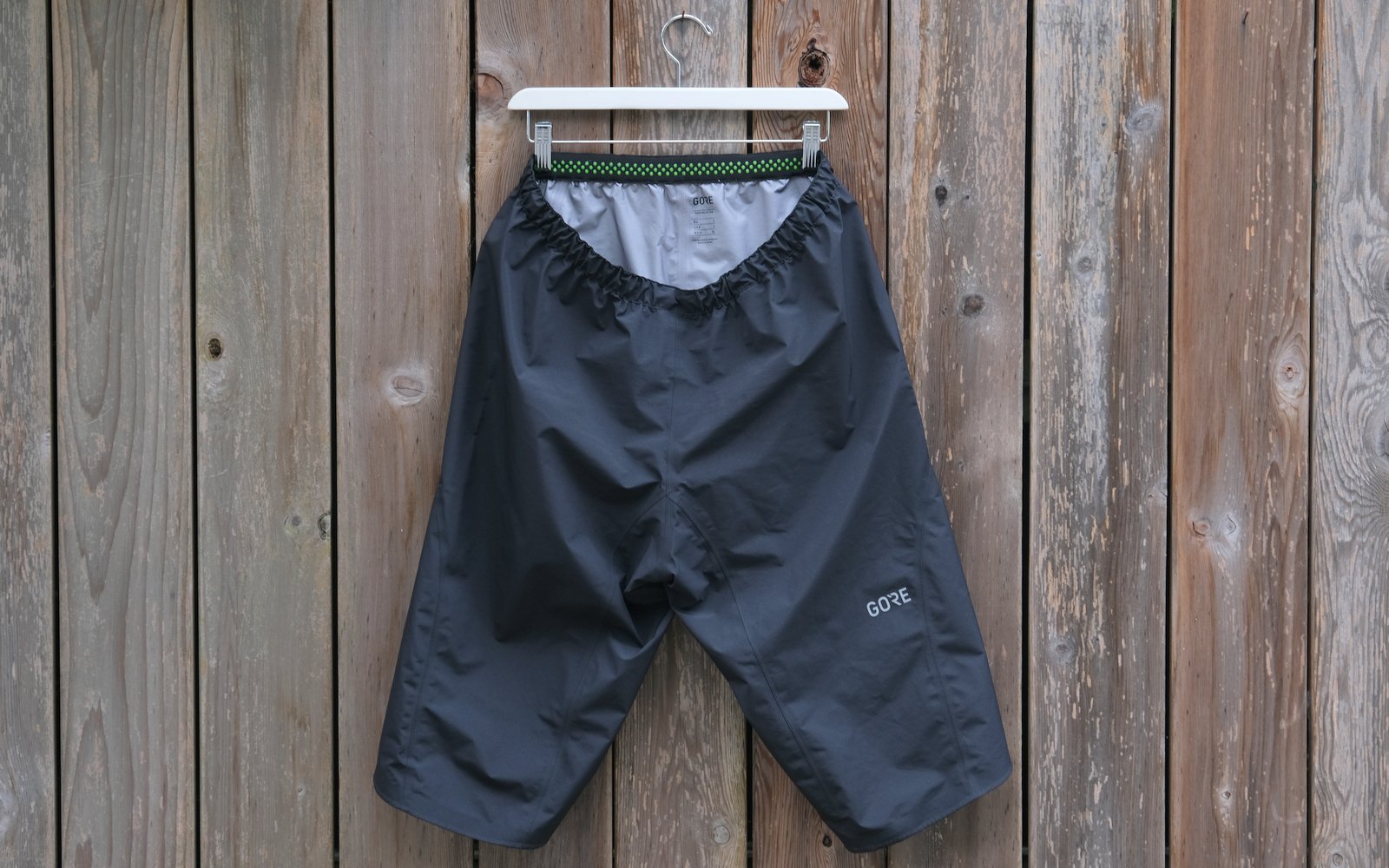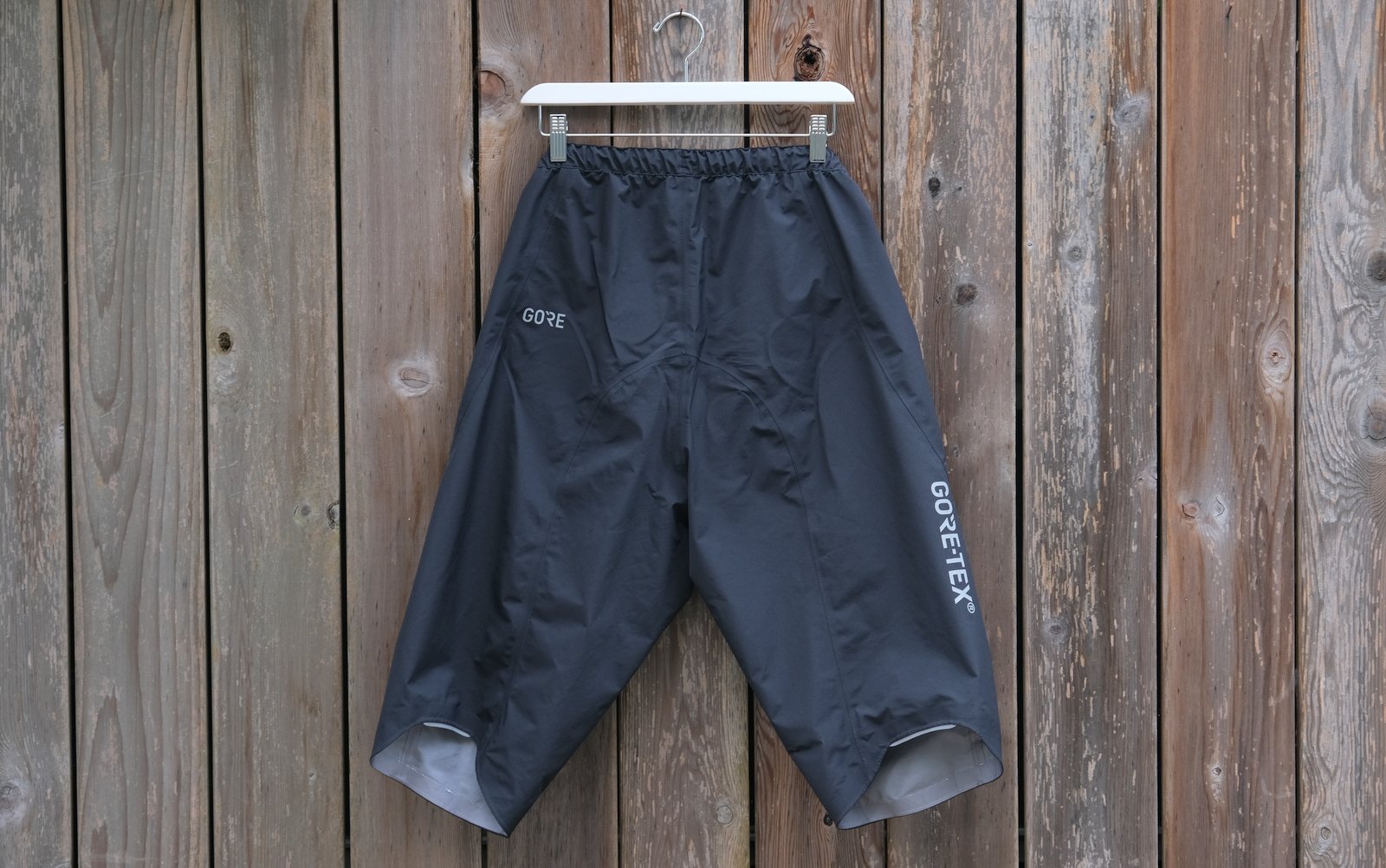 Showing up in the same box at the jacket were these shorts. And, I will admit, they've seen far less use than the jacket that they came with. Still, I have put enough rides into them to feel like I've formed a valid opinion.
First, on the fabric. Gore doesn't give a lot of detail on the specifics of the fabric that goes into their product (which seems a bit odd), but these shorts receive a five bar "extremely breathable" rating vs. the four bars of the jacket above. It's definitely a different fabric, both on the inside and out. It's much stiffer and less soft. And when I finish a ride, things are pretty much bone dry on the inside. And water beads on the outside like nobody's business. It's definitely a step up in performance from the jacket.
And speaking of minimalist, these shorts are like a Scandinavian apartment looted by a group of conscientious furniture hoarders. Oh man. That's terrible! Oh well. Carry on!
Honestly, there is absolutely nothing extra on these shorts. No zipper. Nothing but a tiny little mesh pocket and some grippy material around the waistband. They stay put though.
Fit...fit is fairly interesting. For me, I'm in an L, and that seems to be about right. The challenge comes in the cut. The shorts are cut very long. They're almost knickers. They drop down a little bit further in the front than the back. The back has little cutouts with a tiny little reflective strip on the top. This is fine. The problem is that the bottom openings are a little bit too small to fit over a set of knee pads. The fit feels absolutely fine when you're padless, but the shorts tend to scrunch up on the top of your pads. As well, the narrow opening has other consequences. I hit the ground like a sack of potatoes one day when I was trying to pull them off. Like a frat boy hitting the ground after his first kegger. It was kind of shocking.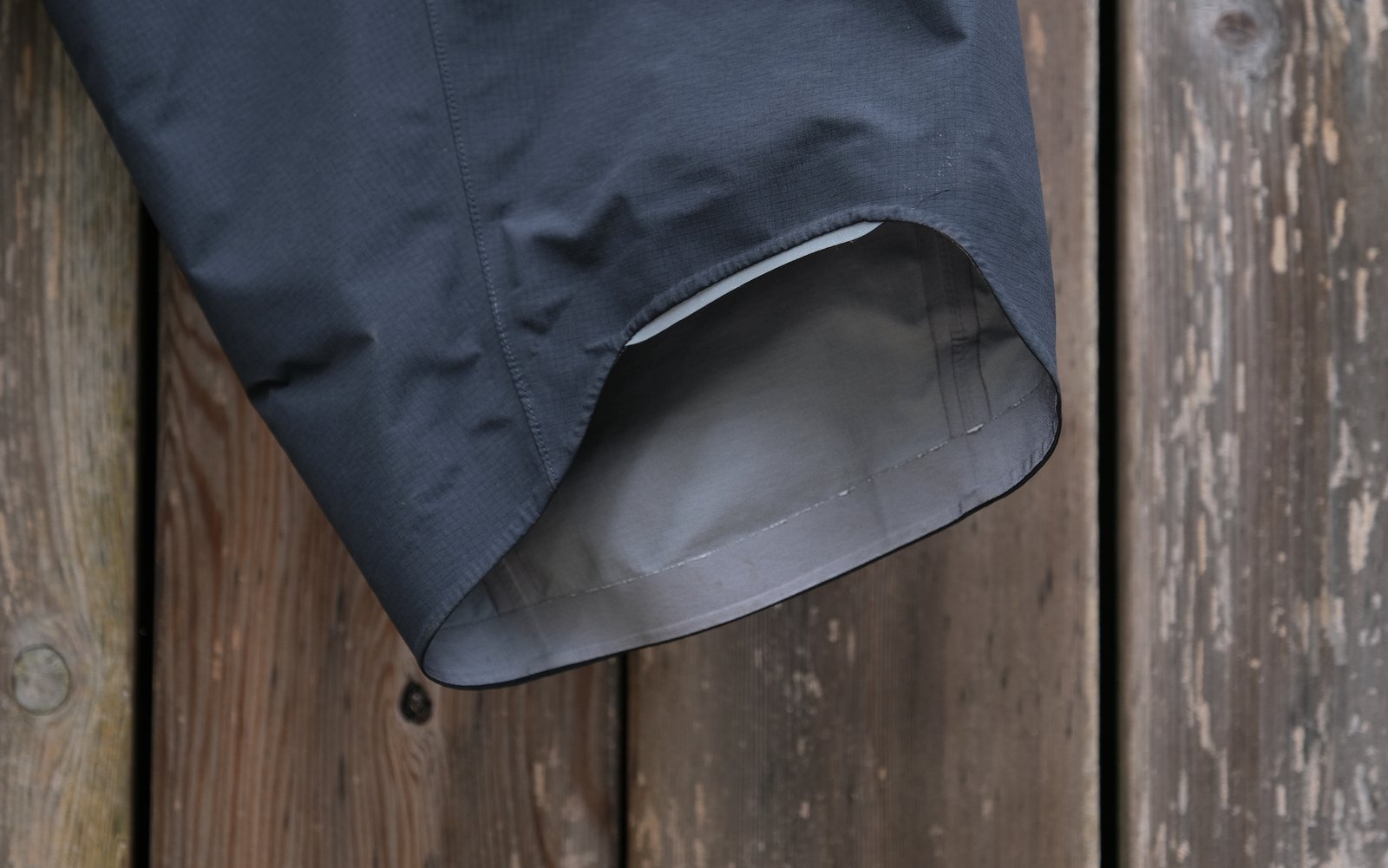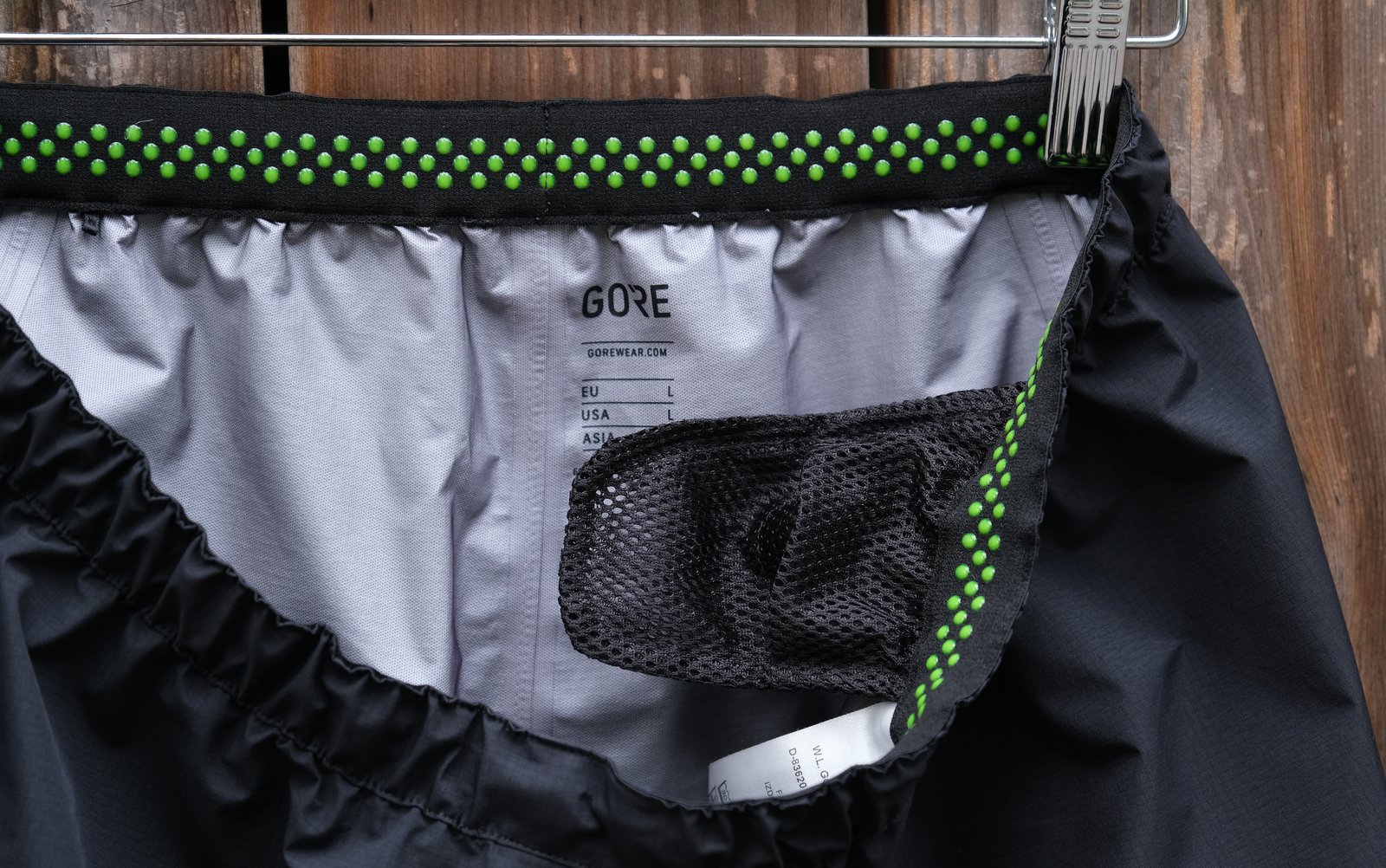 Still, if you're looking for shorts that are going to give you the best chance of staying dry through a wet day, the C5 Active Trail Shorts are a pretty good option. Check your fit and think about how they might react with your pads though. And that performance comes at a bit of a price. 159 USD is what you will need to pay, and that's a bit of an investment for something that is going to slide back and forth between your ass and your muddy saddle. But that ass might thank you.
Verdict? Rotation worthy. Although somewhat infrequently.
---
For more check gorewear.com