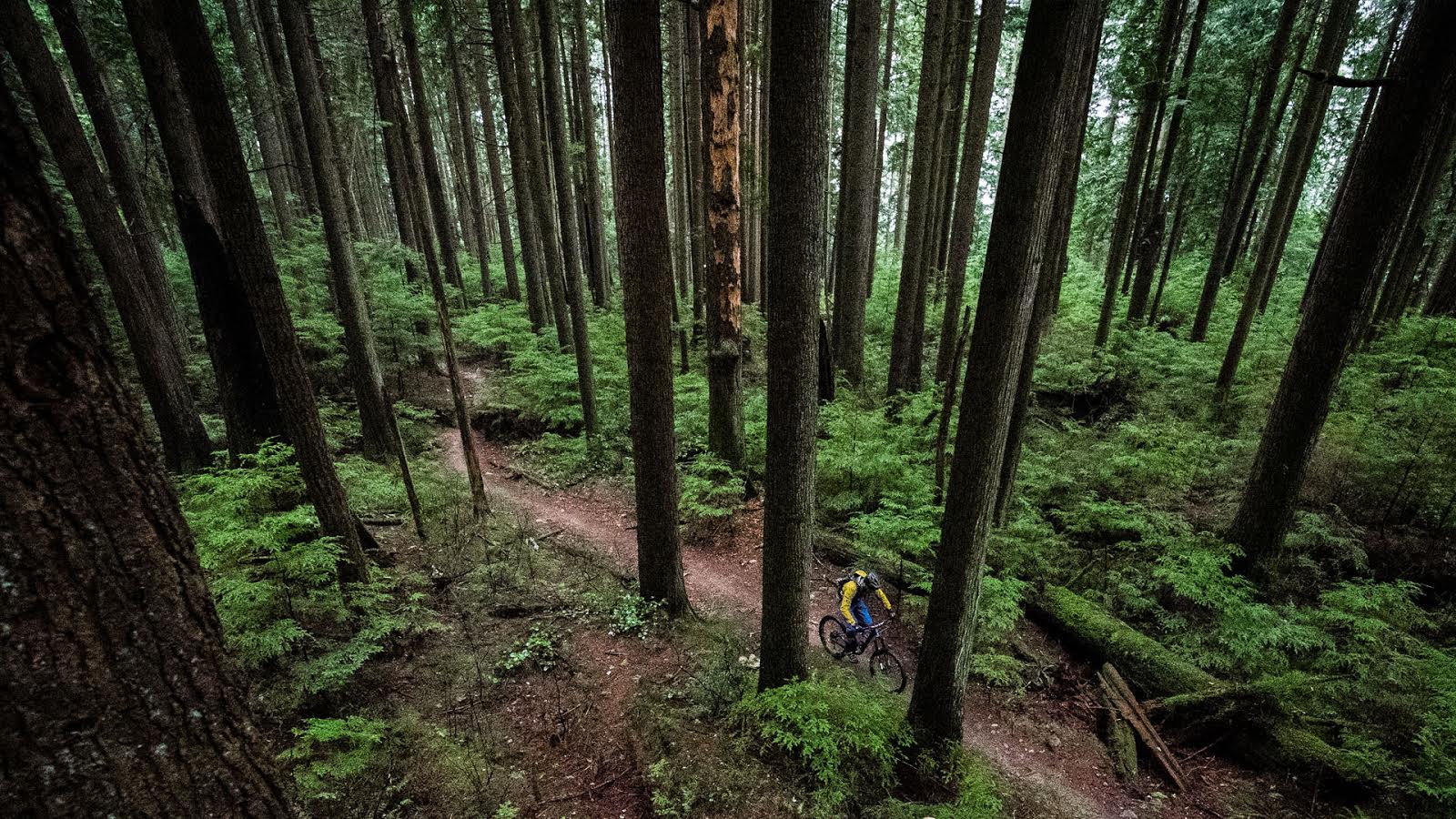 Reviewed: 29er WTB Vigilante and Trail Boss
Mountain bike tires are personal, which makes reviewing them a bit tricky. So when it came time to write up some rubber I cheated, and reached out to Morgan Taylor and Jon Harris to round out my thoughts on two 29" tires from WTB. The three of us spent some time on the Vigilante and the Trail Boss.
For the longest time I thought of WTB's tires as the ones with funny names and funnier treads, that probably only worked well in California. But the venerable Marin-based company seems to have stepped up its off-road rubber game recently. Both the Vigilante and the Trail Boss are newer models with well defined characters and niches, that come in a variety of diameters, compounds and casings.
For the record: John, Morgan and I rode the 29 x 2.35" TCS Vigilante, the harder and lighter version of the tire. I rode the 29 x 2.25" TCS Light version of the Trail Boss, while Morgan ran the heavier TCS tough version.
Vigilante
The 2.3" Vigilante is an aggressive tire with lots of chunky, square lugs, and all three reviewers ran it out front. WTB calls it a tubeless compatible tire, which means that its designed and built to work well with UST or other tubeless systems, but has thinner sidewalls than a true tubeless tires and requires the use of sealant. While the Vigilante doesn't have the heft of a true-tubeless tire, it mounted, aired up and sealed quite easily, and not one of us managed to get it to burp or fold during the review period.
The Vigilante's lugs are big, square, laterally siped, and arranged roughly in two rows: the center set alternate between single and paired knobs, while on the outer set every third knob is slightly inset. The aggressive lugs, lateral siping and staggered tread make the Vigilante a standout tire in most conditions. The tall knobs dig into loose dirt well, and grip well on rocks and hardpack, too. The tire provides excellent braking traction and power, even in corners. And the inset outer lugs act like transition knobs, helping the tire grip predictably across a broad range of angles without any vagueness or drift.
When pushed hard into corners, the Vigilante shows its limits. It might be the presence of transition knobs, which can make it hard to transfer enough weight into the outer set to really help them bite. Or it could be the lateral (sideways) siping, which improves grip during braking but doesn't help the outer knobs deform sideways. Whatever the cause, when leaned way over, the Vigilante has a tendency to break-away suddenly and without warning – not a confidence inspiring trait.
As a front tire, the Vigilante is a great all-rounder. It provides excellent stopping power, support and damping, and grips well across a broad spectrum of angles. But if you're an aggressive rider who likes to get well sideways, this probably isn't the tire for you.
---
Trail Boss
The 2.25" Trail Boss is slimmer, rounder and less aggressive in profile than the Vigilante, and was run by all three reviewers exclusively as a rear tire. It is also designated as a tubeless compatible tire, and installation was similarly fast and easy.
The Trail Boss has small, tightly packed knobs, and looks like it would be a fast rolling tire. In that respect it doesn't disappoint – but the small, plentiful knobs belie the generous grip. In dry conditions, whether on hard pack or in loose terrain, the Trail Boss claws its way uphill like – well, like a boss. Straight line braking traction isn't anything to get overly excited about, but not bad given how well the tire rolls.
In the corners, whether you're scrubbing speed or letting her rip, the Trail Boss's well-defined, staggered outside knobs provide plentiful and predictable grip. It doesn't hurt that they're a bit taller than the center lugs, but I think much of the credit is owed to their longitudinal (front to back) siping and slightly staggered orientation. Don't get me wrong, the Trail Boss isn't tip-and-grip DH tire that carves hard at extreme angles. But given its size and how well it rolls, it's damned impressive in the corners.
Where the Trail Boss conspicuously disappointed was in the durability department. Jon and I ran them on the Chromag anniversary ride, and afterwards we were a bit shocked at how ragged the tires looked. I kept running mine for a few more weeks until I finally punched a hole through the sidewall that the sealant couldn't close. All told I probably put less than 20 rides on my Trail Boss before it was no longer suited for tubeless use – though it's worth bearing in mind that I was on the Light version of the tire.
Personally speaking, I found the WTB Vigilante to be a serviceable front tire, but I would go with something a bit more aggressive to avoid feeling hesitant when pushing the front end through corners. As for the Trail Boss, I'm a bit conflicted; I loved the tire's combination of grip and rippability, but was disappointed by how quickly it wore out in the Light casing version. I notice that the Trail Boss now comes in a wider, 2.4" variant though, and am tempted to try one out as a front tire next summer.
Trail Boss – Available in  27.5 and 29, three casings, two hardnesses and 2.25 and 2.4 widths. Pricing $37.95 – $79.95
Vigilante –  Available in 26, 27.5 and 29, three casings, two hardnesses and 2.3 width. Pricing $34.95 – $79.95
---
Are you a shot caller or a take the law into your own hands kind of rider?