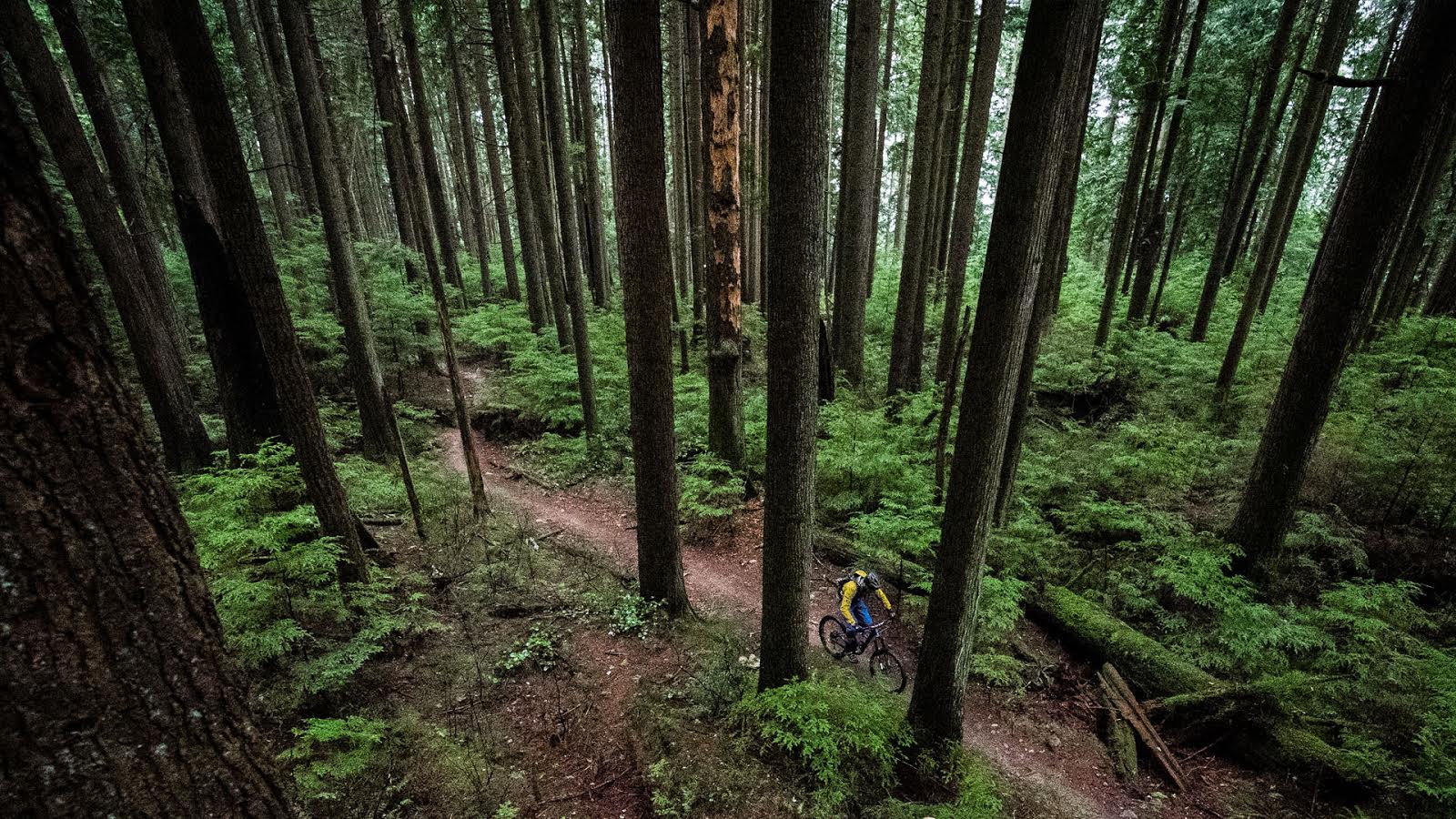 Review: Spank Spike Race 28 Evo Rim
Spank has marketed their Spike Race 28 Evo rim to riders looking for a lightweight wheelset that maintains a high level of strength and stiffness. The Race 28 Evo is comprised of a 28mm outer width, 23mm inner width and a 19mm depth coupled with Spank's "Oohbah" inner rim shape, which adds strength and stiffness without adding excessive material to bring the rims in at 500g per hoop.
The Race 28 Evos sport the ability to be run tubeless (however weren't throughout the duration of this test) with help from Spank's tubeless valves and tape and feature Spank's Beadnip™ technology which, like a UST bead, helps keep the tire seated while running lower pressures. Matching colours with your current build is easy with four flavours of rim available from subtle black to eye-popping cherry red.
Spank's Spike Race 28 Evo rim achieves light weight while staying super stiff, making it a favourite for DH racers.
The rims I have been testing over the last few months were hand built by Lou at Obsession:Bikes using non-butted spokes and Spank's Spoon hubs; the completed wheelset ended up weighing in at 2063g. The Spoon hubs are not intended to hit the same low weight class as the Spike Race 28 Evo rim, and while not the focus of this review, were trouble-free during the test period. Installation tires on the Spike rims was quick and easy with no excess effort required to properly seat the tire.
As tested, the Race 28 Evo wheelset on Jason's Kona Entourage.
A little bit about me; I weigh in at a hair under 190lbs with riding gear and my usual wheelset of choice is a Stan's Flow/Hope Pro2 combo. My Kona Entourage is now serving in it second season, and with a recent refresh, comes in at a hair over 35 pounds with DH tires. For the winter season the majority of my rides have been shuttles on the Shore.
Making left turns in Squamish.
I must admit that I ride a tad bit more careful whenever I slap a new wheelset on my bike. The fear of making a poor line choice and smashing my beloved new rim in a way that makes it not so round is almost too much to handle sometimes. However, I can confidently say after my first lap on these rims my fear had been pushed right out of my mind. With trails such as Sex Girl under the rims they not only took a beating but they also inspired confidence.
The Spikes accelerated quickly, getting up to speed much faster than I was used to and took hits better than Mike Tyson. I was very impressed with the durability as sometimes my less than ideal line choices left me asking myself "How did I not dent this rim just now?" The jagged Shore seemed to be no match for Spank's strong and stiff rim design.
Distracted by the moss and pinging rims off rocks and roots.
After more rides, an all around spoke tension, and a greater variety of trails I started to realize just how stiff the Spank Spike Race 28 Evos really were; the rims deflected off square edge hits rather than absorbing them, which, was quite different from my wider, shallower Flows. However, in time I grew used to the feeling, and actually preferred it as it allowed me to "pop" the bike more through chattery sections of trail and once again provided me with the confidence that, if I make a poor line choice my rim isn't going to suffer from it.
After the initial re-tension, the rims have stayed tight and true.
After the last few months of riding and abusing the rims as much as possible I have zero issues to report. They run as straight as the day I put them on the bike and show no sign of denting or flat spots. I have also not had one flat throughout the duration of the test. One small thing I did notice is that the rim finish doess get nicked fairly easily – something that doesn't affect the ride, however, they stopped looking new after about a month. For a rider looking for a strong, light and stylish looking rim the Spank Spike Race 28 Evos should make anybody's short list. MSRP per hoop is $100 CAD.
---
You see the Spike Race 28 rim on a lot of serious racers' bikes – obviously not a choice made just for colour. Which colour would you go for?